The 10 Best Lenders For Personal Loans in BC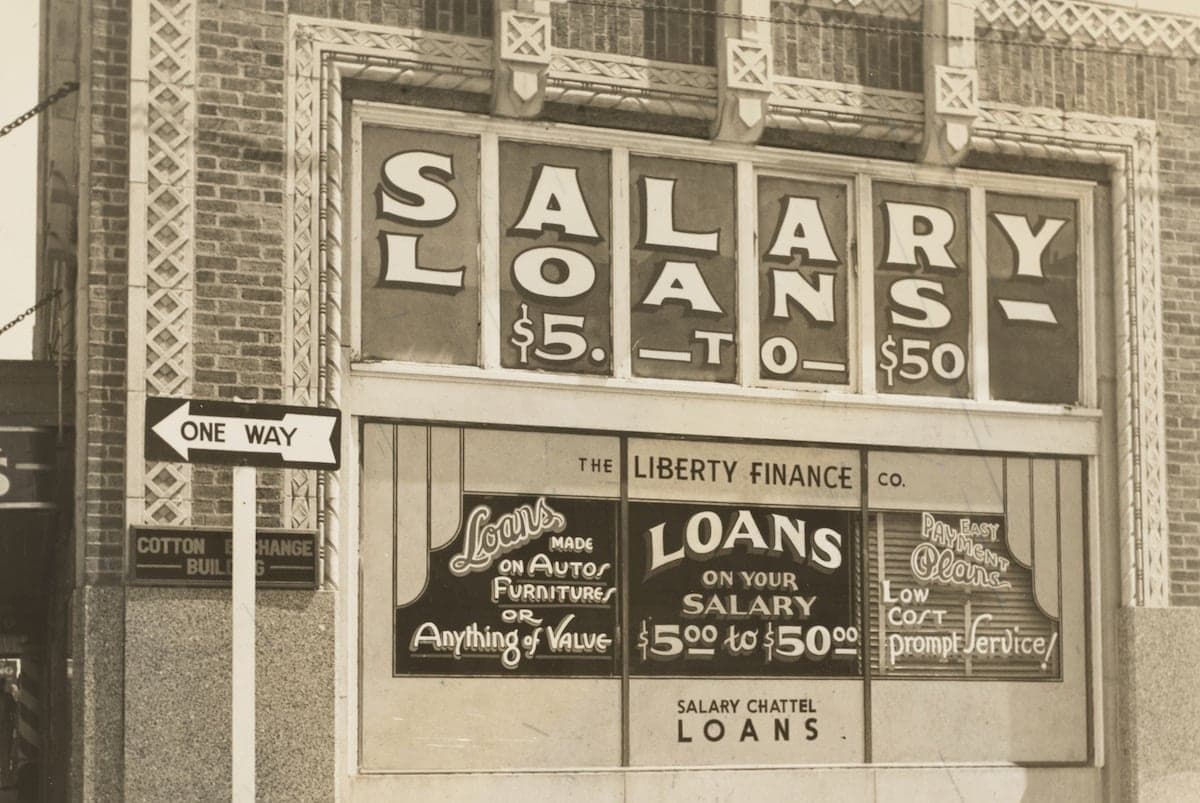 Table of Contents
[ Show ]
We've all been there: an unexpected expense that throws a monkey wrench into your financial situation. Whether it is a car breaking down or a leak in your house, not all of us are prepared for these sudden costs that always seem to pop up out of nowhere. You might be wondering what your options are. If you don't have a fall-back plan like a line of credit, it might be time to take a look at a personal loan. 
When it comes to personal loans BC has its fair share of both private lenders and financial institutions. If the world of personal loans is new to you, don't worry, you're not alone. This article will discuss the types of loans available to you in BC, which one fits your situation, as well as a list of the best lenders for personal loans in BC in 2023. 
What is a Personal Loan in BC?
A personal loan is when an individual borrows an amount of money from a lender for personal use. This could be for anything from paying off an expense to investing in a company or business. 
Any personal loan will have a principal amount and an interest rate which is the cost of borrowing that money. If there is a specified end date for the loan, the borrower must repay the principal amount plus any interest that has accrued since the money was borrowed. 
There could also be additional fees that are charged by the lender. These include late payment fees or optional charges like loan insurance. In BC, lenders can include traditional banks or credit unions, as well as businesses like private lenders or payday loan providers. 
Countless savvy investors use loans and other debt to their advantage. So next time you hear that someone needs a personal loan, do not automatically assume that they are financially unstable.
What Do I Need to Qualify for a Personal Loan in BC?
There are some criteria you need to meet before qualifying for a personal loan in BC. Of course, these stipulations vary from lender to lender. The requirements for getting a personal loan from a bank will likely be more stringent than other methods such as peer-to-peer lending.
The main things you need to qualify for a personal loan in BC are to be a Canadian citizen, be the majority age in the Province you reside and have an active bank account. Most banks will require you to have a certain credit score to qualify. Private lenders do not always check for credit scores but they do typically check that you have a steady enough income to eventually pay off the personal loan. 
Usually, you will also have to provide some documentation of the above information. Having at least one piece of identification that can confirm your residence will be needed. On top of that, documentation of your employment or a steady flow of income can verify that you can pay off the loan. This is easily remedied by providing a paycheque, pay stub, bank statement, or letter of employment. 
Where Can I Get a Personal Loan in BC?
When it comes to lenders in BC, they fall into one of five different categories: banks, credit unions, private lenders, peer-to-peer lenders and payday lenders. For most people, taking a personal loan from a bank is the natural first instinct. What you might not know is how particular a bank can be during the loan application process. Here is a closer look at the five types of lenders that are available in BC. 
Banks in BC
Banks in BC are some of the more stable lenders in Canada. Most people in BC bank with one of the five big Canadian banks: Royal Bank of Canada, Toronto-Dominion Bank, Bank of Montreal, CIBC, and the Bank of Nova Scotia. It stands to reason that these banks would be the first place to look for a personal loan as well. 
If you want to qualify for a personal loan in BC from a big bank, you will need to get your credit score in good shape. Most banks will only accept applicants with credit scores over 660 or who have a high annual income. This credit score is considered good in Canada so it shouldn't be too much of a stretch for most BC residents. 
You can potentially qualify for a personal loan from a bank with a lower credit score but be prepared to take on a higher interest rate. Good credit scores can help you lock in a higher personal loan amount with a lower interest rate score. 
Another drawback of bank loans is the longer processing times. If you need the money urgently, then applying for a personal loan from a big Canadian bank might not be the best idea. 
Credit Unions in BC
Credit unions are similar to banks but are nonprofit institutions which means they are not as interested in their profit margins. As publicly traded companies, banks are driven by profit and have shareholders that they must keep satisfied. In contrast, credit unions operate as cooperatives, democratically owned by their members, who are also their clients. Both banks and credit unions provide financial products and services to their clients, though their structures and motivations may differ.
Most credit unions will also require a credit score check, although these tend to be less restrictive than with banks. Credit unions can usually give lower interest rates than banks but are also resigned to providing lower loan amounts. 
In BC, some well-known credit unions include Vancity, Coast Capital, Coastal Community Credit Union, Island Savings, and Community Savings Credit Union. 
Peer-to-Peer Lenders in BC
These platforms are exactly as they sound: you apply online and borrow money from other Canadians. Peer-to-peer lenders such as GoPeer earn interest on the amount borrowed for the personal loan.
P2P loans can be great because they often have a much lower interest rate than private lenders and even most banks. The downsides to P2P loans are that the amounts are much smaller and receiving the funds is not an instant process. 
Private Lenders in BC
Another potential option is to go with a private lender. These are companies that specialize in loaning out money to consumers outside of the traditional banking system. This means that they can dictate the terms of the loan, while also allowing a more customized service.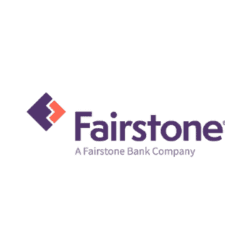 Fairstone
Get a quick and free personalized loan quote.
Quick Online Loan Application
Most private lenders are now online and you can usually apply directly through their website for a personal loan. Private lenders do not always run a credit check on applicants but can those with bad credit can expect to pay higher interest rates on their loans. 
Payday Lenders in BC
Payday loans are short-term loans designed to be repaid on the borrower's payday (or paydays), hence the name 'payday loan'. However, they are some of the most expensive types of loans available in British Columbia. Despite federal law considering any loan with an annual interest rate higher than 60% illegal, payday lenders in BC can charge considerably more.
In British Columbia, the Business Practices and Consumer Protection Act sets the rules for payday loans. All payday lenders in BC must be licensed and adhere to these rules. For instance, the regulations specify that the maximum amount that can be borrowed is $1,500, and the loan must be repaid within 62 days. Lenders can charge up to 15% in interest and fees on loans. Given the brief term of payday loans, this 15% in interest and fees can equate to an annual interest rate of up to 400%.
Best Private Lenders in BC
If you think that taking a personal loan from a private lender in BC is the best road to take, then you're in luck. There are plenty of private lending companies that operate in BC that can provide you with personal loans with fast approval and immediate funds.
One thing to note before contacting a private lender for a personal loan in BC is that if your credit score is high enough, you should first try to obtain a loan from a bank or credit union. Why? Personal loans from banks will have a much lower interest rate than from a private lender and typically less severe penalties for late repayments or defaulting. You can even try to use a low-interest credit card if you can get approved for one. 
Here is our list of the 10 best private lenders for personal loans in BC in 2023.
LoanConnect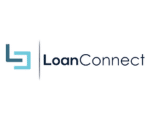 LoanConnect strives to be the search engine for Canadian personal loans. You can use this site to search for personal loan options from a wide range of private lenders in Canada. Apply directly through LoanConnect and receive approval for a personal loan within 5 minutes at competitive APRs for between 3 and 120 months. Once approved you can receive your funds in as little as 12 hours directly to your bank account. LoanConnect does not require a minimum income on your application but does require a minimum credit score of 300. 
Loans Canada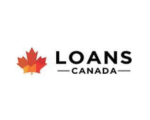 Similar to LoanConnect, Loans Canada is a one-stop shop for borrowers who are looking for a personal loan in BC. Fill out one application on Loans Canada and you will be matched with a number of different lenders from across the country. This site also requires a minimum credit score of 300, although Loans Canada also states that it enables Canadians to qualify for a personal loan no matter what their credit score is. 
Smarter.Loans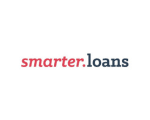 Smarter.Loans is another financial directory site that can connect you with over 50 personal lenders in Canada. If you are looking for a personal loan in BC, Smarter.Loans can pair you with some of the best Canadian lenders like Mogo, Spring, and SkyCap Financial. Pre-apply on the Smarter.Loans site and get connected with a lender on the spot. If approved, you can expect to receive your funds within 24-48 hours. 
QuadFi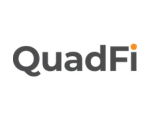 QuadFi is a modern personal loan platform that can qualify you in less than five minutes through the mobile app or website. As of now, this company only operates within Ontario, Alberta, and British Columbia. Even with a low credit score, QuadFi is one of the only private lenders that will qualify you without a co-signer. The site also uses financial data and academic performance in calculating interest rates for loans. With rates starting at 5.99%, QuadFi is a modern twist on applying for a personal loan in BC. 
Symple Loans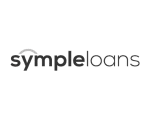 Don't let the odd spelling fool you, Symple Loans is an online-based, technology-driven way for Canadians to apply for personal loans. The online application is available 24/7/365 and takes less than 7 minutes to fill out. Once you have completed the application you will receive loan offers within 60 seconds and have your money later that day. Symple Loans offers loans for up to $50,000 with interest rates starting as low as 6.99%. 
GoPeer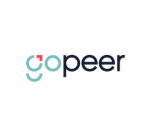 GoPeer is a peer-to-peer or P2P lending site which allows Canadians to borrow directly from other Canadians. Since P2P lending sites are borrowing from other individuals, the qualifications for a personal loan are much stricter. To qualify for a personal loan in BC on GoPeer you will need a credit score of at least 600 with an annual income of at least $15,000. You also need to have a Canadian bank account and no bankruptcies in the past 12 months.
Mogo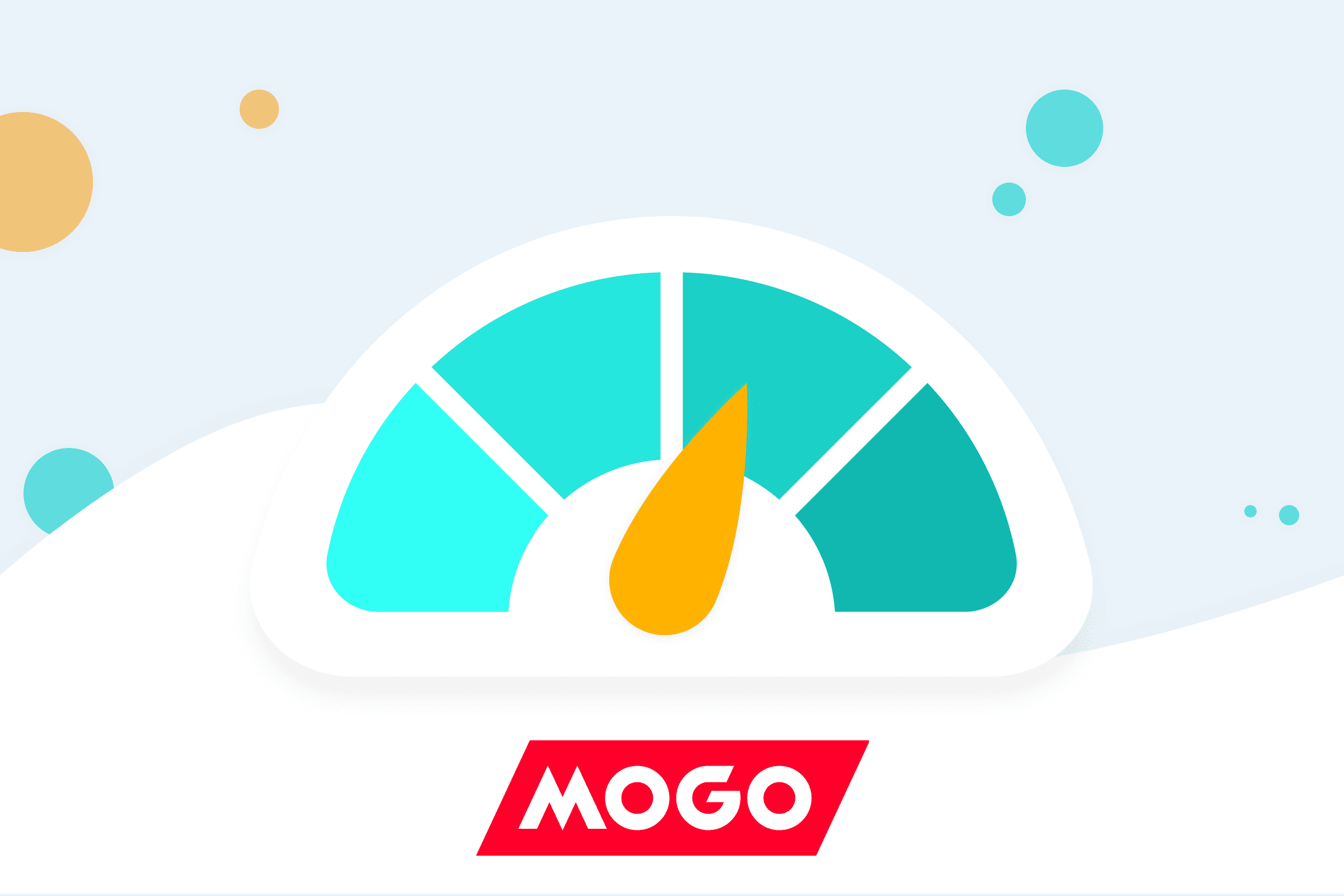 Mogo is a Vancouver-based financial company that provides products like the MogoTrade investment brokerage and of course, short-term personal loans. This site allows you to borrow personal loans in BC for up to $3,500 and get approved within minutes of signing up for a Mogo account. The experience is completely digital through the Mogo mobile app. Mogo loans are smaller than other lenders but the company states that the loans are 88% cheaper than payday loans. If you pay the loan off on time, you can level up within the Mogo app which qualifies you for higher loans in the future. 
SkyCap Financial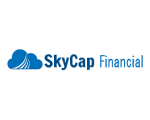 SkyCap Financial is another private lender in Canada where you can apply online within 5 minutes and get a decision on your approval within 24 hours. This site does not hold a bad credit score against you, but approvals typically require a minimum credit score of around 600. At SkyCap, you can borrow up to $10,000 with APRs that range from 19.99% to 39.99%. 
Spring Financial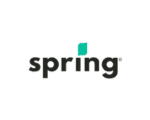 Spring Financial is an online-based private lender that provides a variety of different loans for Canadians. Personal loans from Spring range from $500 to $35,000 which you can apply for online in just a few minutes. Every payment, whether bi-weekly or monthly, is reported to credit bureaus so that you can begin building and improving your credit score. Interest rates for Spring Financial loans range from 9.99% to more than 45% depending on your credit history and income. 
Magical Credit
Magical Credit is an online lender based out of Toronto, Ontario. It helps people across Canada obtain loans when they find themselves in a financial pinch. This is a great site for getting a personal loan in BC because the process is quick and the fixed monthly interest rate starts at  3.9%. Personal loans from Magical Credit max out at $20,000 and as long as you have some form of income and haven't previously defaulted on a loan, there is a good chance you will get approved. 
What Types of Personal Loans in BC Are There?
Most people are unaware that there are several different types of personal loans. Depending on your financial situation, you might find one of these to be more advantageous than the others. Keep in mind that not all lenders in BC will offer different types of loans. When you need a personal loan in BC, you will need to choose from one of these options:
Unsecured Personal Loans
Unsecured loans are what most of us think of when we think of personal loans in BC. The sum and interest rate of the loan is determined by your credit score and income. These loans are best for people with good credit histories and a high measure of creditworthiness. 
Secured Personal Loans
These personal loans require the borrower to put up some sort of collateral like an asset or property. The asset acts as a way to secure the loan, especially for people with a poor credit history or no income. If the borrower is unable to pay the loan back, the lender does have the right to come after your asset in exchange for paying off your loan. Some lenders will limit the amount you can borrow to the total value of the asset itself. 
Co-Signed Personal Loans
If you are a borrower that has a bad credit history, no financial income, and no assets, then it is going to be difficult to qualify for a personal loan in BC. In this case, you can get someone who is more creditworthy to be a co-signer for your loan. Make sure it is someone reliable because if you default on the co-signed loan, the co-signer is in charge of paying that loan off for you. 
Fixed Rate vs Variable Rate Personal Loans in BC
Similar to other loans like mortgages, personal loans in BC can have a fixed or variable interest rate. With a fixed-interest rate personal loan, you are locked in at an interest rate that is usually determined by the Bank of Canada's prime interest rate. This means your monthly payment installations will be the same if the prime rate goes up or down. For people who are struggling with their financial situation, predictable payment amounts can be helpful. 
With a variable-interest-rate personal loan, the interest rate on your loan can rise or fall with the Bank of Canada's prime rate. In times of high inflation, the Bank of Canada can raise interest rates which could significantly increase your monthly payment amounts. But in times of low economic volatility, you could benefit from a lower interest rate than with fixed-interest rate loans. 
In BC, variable-interest-rate personal loans are less common than fixed-rate personal loans. The big Canadian banks like Toronto Dominion, CIBC, and RBC all offer variable-interest-rate personal loans.
What Can I Use a Personal Loan in BC For?
There is a long list of reasons why you might need a personal loan in BC. Over the past couple of years, sky-high inflation has hit home in BC and across Canada. A record number of Canadians are taking out personal loans just to cover day-to-day expenses. These are the top reasons why you can take out a personal loan in BC in 2023.
Unexpected Costs or Repairs
We have all experienced an unexpected emergency cost at some point in our lives. Whether it is a burst pipe in your kitchen or your computer or cell phone suddenly dying, some things just need to be taken care of immediately. Unfortunately, we don't always have money set aside in an emergency fund. For those situations, taking out a personal loan can help make up the difference so your life can continue without skipping a beat.
Buying a Vehicle
One of the most common reasons to get a personal loan in BC is to buy a new vehicle. Having to buy a new car or fix your existing one is an unexpected expense that can put stress on your finances. For many people in BC, a vehicle is a necessity to get to work or to transport their kids. 
Consolidating Your Debt
A lot of consumers are falling behind with bills for credit cards or car payments. Some have found it easier to just take out a personal loan to pay off their debts and focus on repaying one debt. While this might be easier, make sure you are paying a lower interest rate on your loan than you were with your other debts. 
Vacations 
The COVID-19 pandemic left many of us fantasizing about a sunny beach somewhere in the Mediterranean. Post-pandemic revenge vacations are still happening at a steady rate and many people are funding these trips with a personal loan. Sometimes you just have to take the plunge and book those plane tickets, even if it doesn't fit into your financial plan. For those times, personal loans can save you when those holiday credit card bills are due. 
How to Apply for a Personal Loan in BC
Applying for personal loans in BC has never been easier thanks to the internet. Here's how you can apply and receive your loan in BC within a matter of minutes.
Step 1: Get Your Finances in Order
There is no better time to get a credit report than when you are applying for a personal loan. If your credit score is high enough, you should be able to qualify for a loan at your local bank. It is also a good time to figure out how much you will need to borrow and if you will be able to pay it back. 
Step 2: Find Yourself a Lender in BC
You can use one of the lenders we covered as they all provide personal loans to BC residents. Finding the best lender in Canada will depend on your financial situation. Compare things like loan amounts, interest rates, and repayment plans before settling on a particular lender. 
Step 3: Apply for Your Loan in BC
Applying for a personal loan in BC is the easiest part of the process. These online application forms just take a few moments to fill out and most sites will provide you an answer within the day. Make sure you know what you are getting into and review the terms and conditions of any loan agreement before signing off on it. 
Step 4: Receive Approval
Hopefully, if all goes according to plan you will receive approval for the personal loan you applied for. If you don't get approved, most lenders will encourage you to apply again for a lower amount or even a secured or co-signed personal loan. 
Step 5: Receive Funds
Once you are approved for the personal loan you should receive your funds within 24 hours at the latest. Many of the online lenders in Canada will transfer you the funds shortly after you have been approved thanks to the magic of eTransfers. 
Personal Loans in BC: The Bottom Line
While personal loans might not be for everyone, there is no denying that they can bail you out when you find yourself in a financial pickle. People in BC and across Canada use personal loans for anything from paying down a mortgage to paying for their groceries. There is no right or wrong way to use a personal loan in BC as long as you know about the potential pitfalls. If used responsibly, personal loans can be a savvy way to stay on top of your finances in any economic environment.  
FAQs About Personal Loans in BC
How to get out of a car loan in BC? 
If you want to get out of a car loan in BC you can do a few different things. If you are unable to pay the loan for the vehicle, the lender will likely come to repossess it from you. Another option is to take out a personal loan to pay off your vehicle. Finally, you can see if you can refinance your loan agreement with friendlier loan conditions. 
How many licensed payday lenders are there in BC? 
In BC, there are dozens of licensed payday lenders and hundreds across Canada. Some of the more well-known licensed payday lenders in BC include CashMoney, Money Mart, Mr. Payday, and iCash. Be sure to understand the advantages and many disadvantages of using a lender for a payday loan in BC. 
What is the maximum interest rate in BC? 
The maximum interest rate on loans in BC is set at 60% by Section 347.1 of the Criminal Code of Canada. Payday loans can exceed this amount because they are regulated at a Provincial level. These loans have a much higher APR because they need to be paid back within a short period of time. The interest rate for these loans is calculated on an annual basis though which inflates the APR because it is compounded on a daily basis.
How can I make sure a lender is legitimate in BC? 
The best way to check if a lender in BC is legitimate is to check regulatory agencies like the Better Business Bureau or BBB. Any licensed lender in BC will be listed in the BBB so it is a great place to start. You can also search for the lender on the Consumer Protection BC website. 
Can I get a personal loan after bankruptcy in BC? 
Yes, you can get a personal loan in BC after bankruptcy. While it can be more challenging, it definitely isn't impossible. After declaring bankruptcy, you must wait for a certain period of time and meet a number of requirements before you are discharged. For a first bankruptcy, this period of time is 9 months. Once discharged, there is no legal period of time you need to wait before applying for a personal loan after bankruptcy. It is advised that you take some time to rebuild your credit score though. This will help you avoid higher interest rates or additional fees when applying for a bankruptcy personal loan.