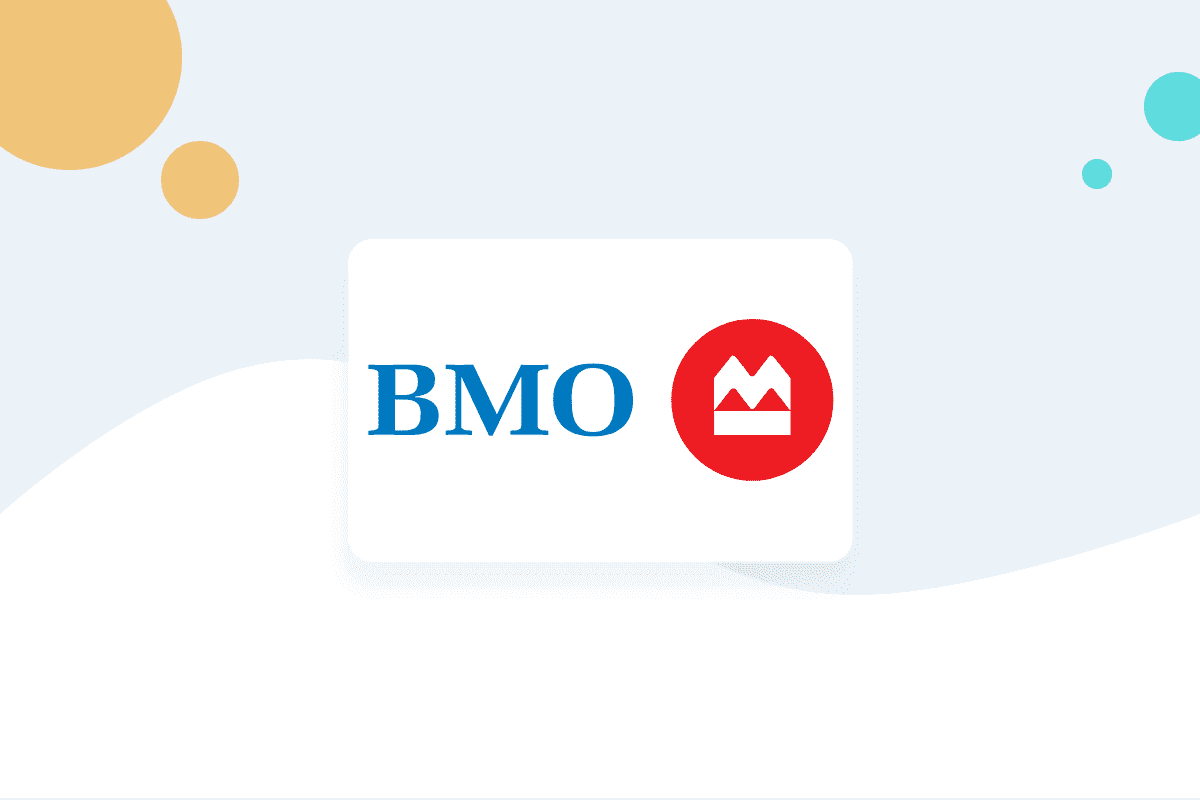 BMO is trying to set themselves apart from other major Canadian Banks by offering some exciting programs and it couldn't have come at a better time. Housing prices have soared since 2021, causing Canadians to change their plans in terms of homebuying.
A 2022 housing survey conducted by BMO found that the pandemic and rising inflation have significantly affected how Canadians approach purchasing a home. In fact, 73% of survey respondents said they would be willing to spend more on a house in the future than in 2021.
More Canadians than ever plan on getting pre-approved, making them more competitive in their house hunt. It's no wonder that banks are starting to offer more fixed-rate terms and flexible plans as interest rates rise and consumers look for more stability.
This review will give you an understanding of what BMO offers Canadians looking for mortgage lending solutions. If you're ready to compare BMO rates to other lenders right away, our mortgage comparison tool will help get you started.
Who is BMO?
As Canada's oldest bank, BMO has seen a lot in its time. Opening in 1817 as the Montreal Bank, BMO was the first bank in Canada. Over BMO's 200-year history, the institution has seen significant growth. They were even the first major bank to institute a reward program (Air Miles), starting a long history of customer loyalty and incentives.
BMO continues this tradition with their unique Mortgage Cash Accounts and 130-day pre-approval mortgage rate guarantee. Being the first Canadian bank to grant a housing loan after the National Housing Act was introduced in 1954, BMO has been around in the mortgage business for a while. With more than 12 million customers, BMO is a reputable bank you can trust.
Applying for a mortgage
You can apply for your BMO mortgage online, over the phone, or at your local BMO branch. Some requirements you must meet before applying for a mortgage include:
Must be at least the age of majority (18 or 19 years, depending on your province).
Must be a Canadian resident.
Must provide personal information like your address, and some identification
Must provide employment details like your current job, income, and employment history, and be employed for at least two years.
Must provide financial information including assets, liabilities, and gross annual income.
If you are applying for a joint loan, it is essential to know that your co-applicant must also complete the application. Your credit score will also be taken into consideration by lenders as part of the approval process.
Before applying, try using a mortgage calculator to review your repayment options and determine what a realistic goal may be for paying off your mortgage. Mortgage calculators will help you understand your monthly payments based on different down payments, interest rates, and amortization terms. BMO has a simplified calculator on their site, or you can use our mortgage calculator to get an even more detailed breakdown.
Pre-approval
Getting pre-approved for a mortgage may help you budget for your big purchase if you are ready to start looking for a home. BMO's pre-approval process is perhaps the best in the country, thanks to its unique 130-day mortgage rate guarantee. This guarantee means your rate will be locked in for 130 days, even if rates rise. Getting pre-approved shows your real estate agent that you are serious about buying.
Pre-approval also gives you an idea of your interest rate and monthly payments. Knowing your options could give you more leverage in negotiations. The best part? There is no charge to get pre-approved, and BMO says you should hear back from them within one or two days! Information required for pre-approval typically includes:
Proof of employment (pay stub, letter from employer, T1)
Social Insurance Number
Credit history (including debt, credit cards, loans, etc.)
Banking information (including account numbers/locations and assets like investments, vehicles, boats, and other real estate)
Financial statements (if self-employed)
If you don't already have a realtor, BMO will even give you a referral to one in your area. Getting a realtor referral is a convenient option that gives you one less thing to check off your house-hunting list.
You can start the pre-approval process online, over the phone, or in person at a BMO location. Remember that getting pre-approved by more than one lender is possible, but multiple credit checks may affect your credit score.
What sets BMO apart from other banks
BMO has pretty standard mortgage offerings compared to the other big banks. Some unique offerings include their 130-day pre-approval rate guarantee, Mortgage Cash Account, and 18-year open fixed-rate mortgage term.
BMO also makes it easy to learn more about their products and apply for your mortgage. You can start the process by talking to a BMO Mortgage Specialist, applying online, or visiting a branch in person. The BMO Mortgage Specialists are a great advantage as you will be working with a BMO mortgage expert who can help you in person, by phone, or by email. They'll even come to you if you prefer.
BMO doesn't use mortgage brokers, so a Mortgage Specialist may be the best way to get a great rate. Mortgage Specialists receive a commission when selling a mortgage, but they can use part of that commission to "buy down" your interest rate and get you a better deal.
Getting the best rate from BMO
Like many banks, BMO's rates are often up for negotiation. The posted rates are often just a benchmark and can be negotiated down. If your Mortgage Specialist isn't budging on lowering your rate, compare BMO's rates to similar offers from other banks. Our mortgage comparison tool can help you prepare for negotiations.
BMO sometimes has featured rates that might help you save money. Keep an eye out around holidays to see if they are offering any special promotions. You may also be eligible for a discretionary rate if you have an excellent credit history. These rates are reserved for well-qualified borrowers and are even better than any featured rates. Getting a discretionary rate often requires negotiation. Ensure you've done your research before speaking with a representative.
BMO mortgage options
BMO has several different options when it comes to picking a mortgage. Every homeowner's situation is different, so make sure to research your options. BMO's main offerings are the following:
Smart Fixed Mortgage
An excellent option for first-time homeowners looking to get pre-approved before house hunting.
The fixed-rate protects you from rising interest rates and gives you security.
Amortization terms of up to 25 years are available.
Available in 5 or 10-year terms.
Closed mortgage, which means you can't renegotiate or refinance your mortgage without paying breakage fees.
Monthly payments.
Early renewal option (pre-payment charge may apply).
10+10 pre-payment option.
Accelerated payment options are available to help you pay off your mortgage faster.
Variable Mortgage
A great option for those comfortable with changing interest rates.
Variable rates don't provide stability but can lead to good payoffs if prime rates drop.
Amortization terms of up to 30 years are available.
Available in 3 or 5-year terms.

The 3-year term is open; the 5-year term is closed.
The 5-year term includes options like the Mortgage Cash Account and Skip a Payment.

20+20 pre-payment option.
18-Year Open Fixed
Amortization of up to 30 years.
Early renewal option (pre-payment charge may apply).
Good if you need stability.
An open term means you can make larger payments or pay off your mortgage early with no penalties.
Exceptionally high-interest rates, the highest BMO offers.
Shorter Terms
6-month fixed (open) or 6-month convertible fixed terms.
Great if you know you will need to renegotiate your mortgage.
Early renewal option (pre-payment charge may apply).
Higher interest rates than the Smart Fixed Mortgages.
Homeowner ReadiLine
This offering combines a traditional mortgage with the perks of a line of credit.
Excellent for homeowners looking for flexibility.
Perfect for doing renovations on your home.
Borrow up to 80% of your property equity, and split it between the mortgage and line of credit.
The more your mortgage is repaid, the more money is available on your line of credit.
Withdraw from the line of credit on your own terms. Use as much or as little of the funds as you like with no penalties.
The interest rate is typically lower since your home is used as collateral.
There are no pre-payment charges on the line of credit portion of your loan.
Instead of withdrawing a lump sum from a line of credit, installment loans with fixed payments are available.
BMO has a mortgage calculator on its site that lets you compare mortgage options and helps you understand what your monthly payments may look like. Their calculator only provides a summary and doesn't include mortgage options outside BMO. Check out the Hardbacon mortgage calculator tool for a more detailed look at your options.
Pre-payment options
BMO mortgages allow you to increase your mortgage payment once per calendar year. With a BMO Smart Fixed Mortgage, you can increase your payment up to 10% of the current mortgage payment. For any other closed mortgage, that amount increases to up to 20%. The same rates apply to making a lump sum payment (minimum of $100) on your mortgage. You may also have the option to choose weekly or bi-weekly payment schedules.
Charges occur on pre-payment options when you:
Prepay more than the 10% or 20% allowed on your given mortgage.
Prepay your whole mortgage before the term is over. (This also applies if you transfer your mortgage to another bank.)
Make changes (refinancing, renewing) to your mortgage before the end of your term.
To help avoid pre-payment charges, consider your options. If you know you would like to sell your home or refinance in a short period of time, an open mortgage might be better for you than a closed mortgage. You may also consider waiting to make lump sum payments until the end of your mortgage term before renewing. Or, follow the pre-payment guidelines closely and ensure you stay within the 10%-20% limit when prepaying.
Instead of repaying the mortgage when you sell your house, consider Mortgage Assumption. This means that the purchaser of your property may be able to assume your mortgage terms with BMO's approval. The purchaser must meet standard credit requirements and complete the necessary paperwork.
HELOC
A Home Equity Line of Credit (HELOC) is sometimes called a "second mortgage" that allows homeowners to access the equity they have already built in their home. HELOCs are useful if you already have a mortgage and want to use the mr, oney you have invested into your home from paying off your mortgage.
Moreover, you only pay interest on the money you withdraw from your HELOC. HELOCs are also different from a home improvement loan because they are ongoing lines of credit that you can access anytime within your limits. They also typically have lower interest rates than credit cards or personal loans.
BMO's HELOC lets you borrow up to 65% of your home's value. After being approved, you can borrow a minimum of $5,000 anytime. You just need to have available credit and make minimum payments.
However, keep in mind that BMO uses a variable rate for their HELOC, which means the interest rate may fluctuate. You are only charged interest on the actual amount that you withdraw. BMO also offers several different insurance options for your HELOC, including life, critical illness, disability, and job loss insurance.
Find where to compare life insurance
BMO Prime Rate
BMO is part of Canada's Big Six banks, so they play a role in setting Canada's benchmark prime rate. The Prime Rate typically changes according to whether the Bank of Canada's overnight rate is raised or lowered.
BMO's will typically follow the same prime rate as big Canadian banks.
Switching from an existing mortgage
For existing homeowners, BMO offers tips on their website about switching your mortgage to them. BMO suggests planning ahead by thinking about changing your lender up to six or eight months in advance. It is also crucial to consider why you want to switch your mortgage and take advantage of the mortgage terms BMO offers. Determine which rates, terms, and pre-payment options are right for you.
BMO won't charge you anything for switching your mortgage to them, but your current provider may charge a fee for changing lenders before your term is up. Being able to avoid fees is when planning ahead pays off.
New Canadian residents
BMO may have different options available for people who are new to Canada. While they don't have specific programs for new Canadian residents, you may still qualify for a mortgage. BMO uses how long you've been in Canada, where you've lived, and your financial information to determine your eligibility. Speaking with a BMO Mortgage Specialist will be your best bet at getting the information you need.
Read more about personal finance for Canadian immigrants
Flexible payment options
BMO also offers some great options for those looking for even more flexible repayment options. Keep in mind that any time you skip a mortgage payment, interest will continue to accrue on your account. The interest will add up, and you will end up paying more than your original mortgage.
Skip a payment options are great when you need a financial boost, but you should always consider the long-term effects before using these options. These incentives are not available on BMO Smart Fixed Mortgages.
Take a Break® Option
Allows you to skip up to one month of mortgage payments per calendar year.

One monthly payment
Two bi-weekly or semi-monthly payments
Up to four weekly payments
Some restrictions apply
Family Care® Option
Allows you to skip mortgage payments (principal and interest) once annually.

Four consecutive monthly payments
Eight consecutive bi-weekly or semi-monthly payments
Sixteen consecutive weekly payments

You may qualify for this option if you need to leave your job due to needing to care for a new baby or a family member who is ill.
Mortgage Cash Account
An excellent option for those looking for flexibility.
When using a pre-payment option, you can build a Mortgage Cash Account within your mortgage.
The pre-payment amounts you have deposited can be borrowed, starting from $2,500.
A great alternative if you want to withdraw from your mortgage but don't want to take out a HELOC.
Reviews and reputation
As one of Canada's top banks, BMO is a reliable choice for a mortgage lender. After being reviewed by 49 people on Insureye, BMO came out with 3.7/5 stars. It seems like customers are especially happy with BMO's product features, but they lost some points on customer service and value for money. This score makes sense, as BMO's rates are not overly competitive and are in line with the rest of the Big Six banks.
BMO Mortgages pros and cons
Pros:
Many different variable/fixed rate and open/closed term options and lengths
Great discretionary rates if you can bargain for them
Flexible Skip a Payment options like Take a Break® and Family Care®
The Mortgage Cash Account is one of a kind in Canada
Longest pre-approval rate guarantee in Canada at 130 days
Flexibility to apply online, in-person, or over the phone, with many branch locations
An established and secure bank you can trust
Cons:
Mortgage Specialists only sell BMO products
Higher rates than banks outside of the Big Six
Key takeaways about BMO mortgages
As with many aspects of life, planning ahead pays off. Getting pre-approved, knowing your options, and researching rates long before you are ready to buy a house could make all the difference in this competitive housing market. It's always a good idea to speak with multiple lenders to find a mortgage that best suits your needs.
BMO has some attractive incentives, excellent security, and average interest rates, but other competitive mortgage options exist. Using resources like a mortgage calculator and our comparison tool will help you make an informed decision and negotiate like a pro.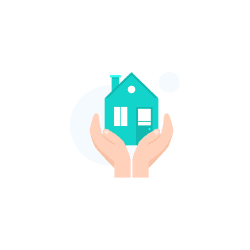 Find the best mortgage for your needs