CMHC Takes the Housing Supply Challenge to Church
The Vancouver-based Co:Here Foundation wants to solve the affordable housing crisis by repurposing property owned by faith groups. The Canada Housing and Mortgage Corporation (CMHC) just awarded the not-for-profit organization with a grant administered under the Housing Supply Challenge (HSC). The HSC is a federally-funded program to develop innovative housing solutions at the grassroots level.
On Oct 6, 2022, Ahmed Hussen, Minister of Housing, Diversity and Inclusion, announced the 14 recipients of the second round of the HSC program, known as the "Getting Started" round.
As a recipient, Co:Here was able to access up to $75,000 in funding to convert its idea into a formal proposal. Now that the proposal has been selected, the foundation is eligible for additional funding from a shared pool of $38 million to further develop that proposal into a shovel-ready project.
Co:Here helps faith-based organizations redevelop their properties according to clear values
Vancouver's Co:Here Foundation is on a mission to inspire, empower, and guide faith-based organizations to develop their underutilized property into affordable housing. Rebecca Pousette, Project Manager at Co:Here, explains that faith groups understand the impact of the housing crisis, have land, and are stepping up.
"Co:Here is attempting to provide accessible not-for-profit services that break down some of the barriers that these organizations face in getting their projects started," explains Pousette. "We work in the very early stages when projects are most likely to get stalled or terminated."
[Offer productType="Mortgage" api_id="61b37e15dc2c4f7766a6cfff" id="143095″]
It might be a win-win situation. According to a CBC report, Canada's 27,000 faith buildings are facing dwindling congregations and costly repairs. However, many faith groups lack the resources, capacity, or both, to repurpose property into affordable housing solutions.
One of the toughest challenges unique to faith-group initiatives is developing a process that aligns with their values. A mismatch can often derail a well-intentioned project or stop it before it starts. That's a critical barrier that Co:Here is helping faith groups overcome.
"Many groups come to us wanting a development project to solve their financial needs, and also their community's affordable housing needs. It's unlikely they will be able to do both," says Rebecca Pousette, Project Manager at Co:Here. "Organizations need to get clear on their values before they begin the process."
Co:Here already has one successful redevelopment to show for its work. In 2018, the foundation completed a 26-unit housing project built on the former parking lot of Grand View Church in Vancouver.
Making it easier to launch relevant programs
Affordable housing is a government priority. Incentives like the Home Buyer's Plan and the Tax-Free First Home Savings Account can't overcome rising prices and dwindling supply. The federal government knows that communication and local involvement is key to making housing projects run smoother and cost less. Arevig Afarian, Press Secretary for the Minister of Housing, Diversity and Inclusion, explains:

"We know there is a real need for regional governments to facilitate certainty, transparency, and fairness in pre-construction processes. These processes are lengthy and complex, resulting in delays and increased costs that lead to higher housing prices, lower supply, and fewer affordable housing units. The chosen initiatives through the Challenge are necessary to address key housing supply and affordable housing challenges and improve communication between municipalities, Indigenous communities, and others."
With government funding in hand, Co:Here is better equipped to expand operations and guide other faith groups through the complexities of housing development.
"Our process includes feasibility assessment, visioning, concept planning, business planning, assisting the organization in selecting an appropriate development partner, and transitioning to the role of a representative if the group desires to continue to engage our services," explains Pousette.
A novel approach to a persistent problem
A 2018 report by the Canadian Mortgage and Housing Corporation (CMHC) revealed the country is trending toward a shortage of affordable housing by 3.5 million units. Without intervention, millions of Canadians will face serious housing insecurity and the threat of homelessnesses. Renters in some parts of the country are already feeling the squeeze.
Kelly Heyer, a registered nurse in Oshawa Ontario, describes the uncertainty and unsustainable rental prices tenants are experiencing. "During the pandemic, houses in my area of Oshawa were renting for $4,000 a month! My friend was evicted so the landlord's daughter could move in. The landlord is my neighbour. A few months later, I noticed him showing the property and found the listing online. He listed the house on the rental market for $1,500 more than what my friend was paying."
According to Aled ab Iorwerth, Deputy Chief Economist at CMHC, "There must be a drastic transformation of the housing sector, including government policies and processes, and an 'all-hands-on-deck' approach to increasing the supply of housing to meet demand."
[Offer productType="Mortgage" api_id="61b37e15dc2c4f7766a6cfff" id="143095″]
The HSC program is a unique departure from how government funding is typically executed. Historically, federal spending favours shovel-ready projects. This approach doesn't leave room to qualify if the project is the best use of government money or if it can adequately address the unique housing challenges that vary widely from one community to the next.
But there's a more serious yet far less visible problem. A shovel-ready project is a function of research and resources; things that cost money just to validate an idea.
Relevant and effective solutions go unrealized simply because communities, who have the best understanding of their own needs and challenges, cannot afford the upfront cost required to develop a proposal. Others lack the capacity, not knowing where to start or who to turn to.
The CMHC Housing Supply Challenge was designed to overcome this invisible barrier by mobilizing citizens, community organizations and industry professionals to identify systemic gaps and work together to close them.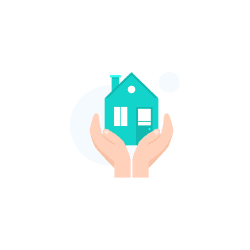 Find the best mortgage for your needs