Home Trust Mortgage Review 2022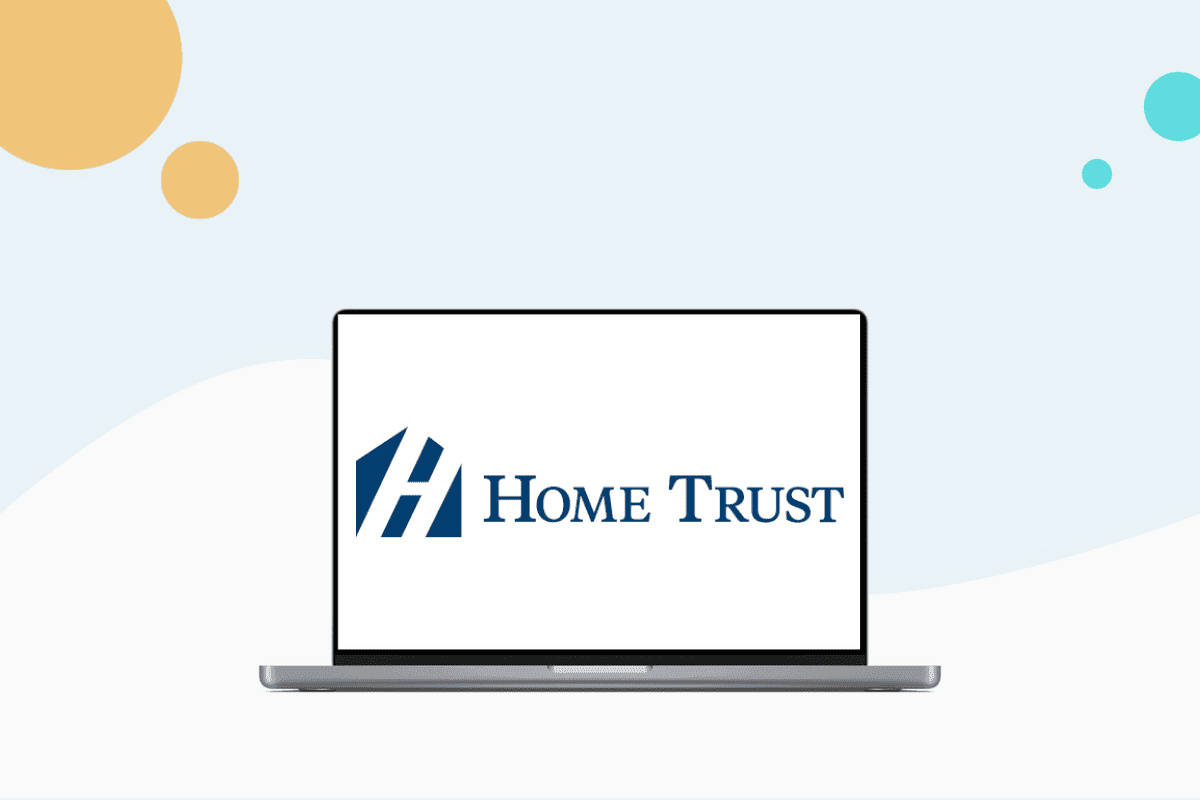 With inflation skyrocketing and many Canadians recovering from financial struggles stemming from the pandemic, many are having difficulty getting approved for a mortgage. For those with fluctuating income or low credit scores, being approved for a mortgage through one of the Big Six banks is almost impossible.
However, B lenders like Home Trust are helping fill in the gaps by offering mortgages for Canadians with different financial backgrounds. Reading this review and comparing Home Trust to other mortgage lenders, whether a bank or an online platform like nesto, will give you a better understanding of what B lenders do and how Home Trust stacks up against the competition.
What is a B lender?
For many Canadians, getting approved for a mortgage is not an easy task. Most traditional mortgage lenders have high qualifications that mortgage applicants must meet. Those with no recent financial difficulties, a good credit score, and a stable income might still get rejected. The reality is not everyone is fortunate enough to have a glowing mortgage application, because life is unexpected.
B lenders, also known as subprime mortgage lenders, have changed the game for people with complicated financial histories. B lenders provide a way for Canadians with low credit scores and self-employed, seasonal, or commission-based incomes to get a mortgage. This service was obviously needed, as there has been a jump of 10% in the amount of Canadians using B lenders for their mortgage needs.
B lenders and OFSI
B lenders are not regulated through the same institution as banks. They are not regulated by the Office of the Superintendent of Financial Institutions (OFSI) because subprime mortgage lenders are considered private financial institutions, not regulated banks. These different regulation rules allow B lenders to bypass the mortgage stress test, which is often a barrier for applicants applying to the Big Six banks.
However, the big banks must ensure an applicant can pay back their mortgage. Without some restrictions like the mortgage stress test, B lender applicants may find themselves in over their heads if interest rates spike or they face an unexpected financial challenge. Interest rates with B lenders are also significantly higher than with big banks, which means you will spend more on your mortgage over the long term.
Who is Home Trust?
Home Trust is a financial services institution focusing on mortgages and home banking solutions. This institution is a primary subsidiary of Home Capital Group, which also concentrates on the finance sector.
Home Trust began with mortgage solutions for Canadians in 1977 and has locations across the country. They pride themselves on their ability to help Canadians from all walks of life buy the home of their dreams.
Home Trust works with mortgage brokers to deliver their products. They also offer credit cards and investing solutions.
Applying for a Home Trust mortgage
Home Trust has a simple mortgage application process. On their website, you can find a mortgage application to fill out. The application can be submitted online or mailed or faxed to Home Trust.
Once you submit an application, a Home Trust representative reviewsthe documents and contacts you with the next steps. Mortgage brokers can also help you get started on your Home Trust mortgage application.
The following is a list of information you typically have to supply during the mortgage application process:
Address
ID
Employment details like current job, income, employment history
Financial details like assets, liabilities
Home Trust mortgage pre-approval
Home Trust does not offer pre-approval for your mortgage like most private lending companies. With most big banks, pre-approval means that clients are guaranteed to be approved for a specific-sized loan without going through the official application process.
Pre-approval significantly benefits your home buying journey. It lets realtors and sellers know you are committed to buying a home.
The best thing about pre-approvals is how they help you understand your budget. When you already know what your mortgage limit is going to be, you can avoid looking at homes outside of your budget.
Typically, B lenders cannot offer pre-approval as their clients have more complicated financial histories. If you have a good credit score and don't want to miss out on the options pre-approval affords, applying at one of the Big Six banks may be a better choice for you. Mortgage comparison tools can help you understand the differences between certain lenders.
Another option is to use a mortgage qualifier calculator. It shows you how much mortgage you can qualify for. Then you look for houses in that range, take the information to a B lender, or adjust your budget accordingly.
Switching to a Home Trust mortgage
Switching your mortgage can sometimes come with added costs. Your current lender may charge you fees for breaking the terms of your agreement, so make sure you plan ahead to know when you will be able to switch lenders with less or no penalty.
The first step to changing your mortgage to Home Trust is contacting your mortgage broker or completing a Home Trust mortgage application online. From there, you wait for the approval. Once approved, you pay a Home Trust appraiser to appraise the property.
Next, you complete more documentation and have an interview with a Home Trust mortgage officer. Finally, Home Trust will close the account with your current mortgage lender.
Home Trust mortgage options
Like many B lenders, Home Trust also has an A lender division. Home Trust makes the distinction between their product offerings by designating them as Alternative ("Classic") mortgages or Prime ("Accelerator") mortgages.
Their Classic mortgage offerings cater to individuals with limited credit history, complex financial histories, and those who are self-employed. Classic mortgages come with both variable and fixed interest rate options, depending on your financial situation.
Always remembe that mortgages for those with low credit scores often have high-interest rates. Accelerator mortgages focus on those with established credit histories in good financial standing. Accelerator mortgages only offer terms with fixed interest rates.
All Home Trust mortgages come in terms of 1 to 5 years, with both closed and open terms available depending on your situation. Shorter-term mortgages are great if you are planning on selling your home soon or if you plan on refinancing your mortgage within a few years. The downside to shorter terms is that if you have a fixed rate, your interest rates will be subject to change whenever your term is up.
Depending on the terms of your mortgage, Home Trust also allows you to:
Increase your mortgage payment by up to 20% per year
Make lump sum payments
Make bi-weekly payments.
all of these can help you pay off your mortgage faster.
Home Trust also understands that things happen. Depending on your situation, they may allow you to skip a payment due to unforeseen financial circumstances. The skip a payment option will enable you to miss a mortgage payment due to a life event and pay that installment off later in your term.
Home Trust mortgage HELOC
A Home Equity Line of Credit (HELOC) allows you to access the equity in your home as you pay off your mortgage. Accessing your home equity essentially means taking a loan from the section of your mortgage that is already paid off.
Many banks and lenders offer HELOCs, but Home Trust has a unique HELOC offering in the form of their Equityline VISA. While the Equityline VISA credit card is not a true HELOC, it lets you access funds secured by your home's equity.
Your mortgage determines your Equityline VISAcredit limit. Plus, you have a physical card.
The Home Trust Equityline Visa also has low-interest rates, like many HELOC products, no annual fees, and a 1% cash back offer. While some banks and lenders offer combined mortgage and HELOC products, Home Trust's credit card option is unique. It offers a bit more flexibility if you are not looking to combine your mortgage with a HELOC.
Home Trust mortgage special offers and incentives
Home Trust's primary unique offering is the Equityline VISA credit card. One bonus program they offer is the ability to have your property tax combined with your monthly mortgage payment.
This lets you to pay your property tax monthly instead of in one lump sum. Property tax programs are common offers by many lenders.
Home Trust mortgage interest rates
As expected from a B lender, posted rates for Home Trust mortgages are higher than the Big Six banks' posted rates. This rate discrepancy is because B lenders often take on clients with a higher chance of defaulting on their loan. That opens the lender to a greater chance of losses.
More and more Canadians are choosing B lenders for their mortgage needs. We can hope that their rates decrease in the coming years.
In the meantime, remember that posted rates are not guaranteed. You can get a lower interest rate than Home Trust advertises if you have an excellent credit history. If you have a poor credit history, your proposed interest rates might be be higher than posted rates. While rates are a significant factor in choosing a mortgage provider, remember to consider lenders' reputation, product offerings, and customer service reviews.
Home Trust mortgages for new Canadian residents
While Home Trust does not specify any mortgage options for new Canadian residents, they have lots of information on their website stating their commitment to helping those new to Canada buy a home. Since many new Canadians do not have an established credit history, you may find it challenging to be approved by traditional A lenders who require extensive Canadian employment and financial history.
Since Home Trust has mortgage options for those with non-traditional incomes or complex financial histories, there is a good chance they can help new immigrants with their mortgage needs. Contacting Home Trust's mortgage customer service department or filling out a Home Trust mortgage application will give you a better idea of your options.
Home Trust mortgages pros and cons
Pros:
Options for those with poor credit scores or fluctuating income
Can use a mortgage broker
Short term mortgages
Cons:
Interest rates are higher than other lenders
No options for pre-approval
No online portal to manage your mortgage
Key takeaways about Home Trust mortgages
Understanding your mortgage options is becoming more and more essential as subprime mortgages become more prevalent in Canada. Home Trust mortgages are a good option for both strong mortgage candidates and those with a complicated financial history. Everyone deserves the chance to own a home, and B lenders are helping Canadians from many walks of life accomplish this goal. It is essential to calculate your budget to ensure you can afford B lenders' high interest rates and compare B lenders to traditional mortgage lenders to understand your options.
Frequently asked questions about Home Trust mortgages
Does Home Trust allow second mortgages?
Home Trust does not appear to offer second mortgages or Home Equity Lines of Credit (HELOC). Instead, Home Trust offers an Equityline Visa Credit Card that functions similarly to a HELOC. The credit card allows you to borrow funds based on the equity in your home. The Equityline Visa is an excellent alternative to a HELOC, especially for anyone who prefers having a physical card instead of a line of credit. There is no annual fee, the interest rate is low, and you receive 1% cash back on all purchases.
How to apply for a Home Trust mortgage?
There are several different ways to apply for a Home Trust mortgage. The easiest option is to head to the Home Trust website and fill out a mortgage application. The application can be sent virtually from their site, or mailed or faxed if you prefer doing things old school. From there, a representative from Home Trust will reach out to guide you through the rest of the process. You can also speak directly with a mortgage broker to learn about the Home Trust mortgage application process.
Does Home Trust provide reverse mortgages?
Home Trust does not offer reverse mortgages at this time. If you are retired or a senior, a reverse mortgage could benefit you by allowing you to access the equity in your home without selling it.