ALDO Crew: Everything you need to know about this rewards program!
Love them or hate them, sometimes you just have to buy yourself a new pair of shoes.
And Canada has its very own homegrown shoe-business superstar. It is a Quebec success story: the Aldo shoe empire.
It all started with Aldo Bensadoun, whose father was a shoe merchant and whose grandfather was a shoemaker. Aldo thought that since he "fell into shoes" as a kid, he might as well start a different company with good values that would offer the best to its customers.
That was in 1972. Half a century later, there are nearly 3,000 stores under this banner in one hundred countries worldwide. Here's how to make the most of this incredible Canadian shoe brand with the Aldo Crew loyalty program.
What is Aldo Crew?
The Aldo Crew program is a free loyalty program that offers rewards when you spend money on the Aldo brand! You can sign up by going to the Aldo website and creating an account.
There is no physical card because this program is online. No need to show proof on a smartphone either, as you can simply give your email address or phone number at checkout to link your purchase to your account.
You can create your profile by entering your information or by linking it to your Facebook account.
How does Aldo Crew work?
Once you sign up, you will get a welcome offer of 15% off your first purchase as a member. You will have 30 days to take advantage of this offer.
After that, you can check your account every time you shop in-store or online to keep track of your purchases. That's because the more you spend in a year, the more discounts and benefits you get.
Here are the details:
| | | | |
| --- | --- | --- | --- |
| Benefits | Crew (spend between $0 50 $149 in 12 months*) | Crew Plus (spend between $150 to $299 in 12 months*) | Crew VIP (spend between $300 and more in 12 months*) |
| Welcome offer | X | X | X |
| Annual reward | | 15% | 20% |
| Free shipping for online purchases | More than $50 | More than $50 | Always free |
| Price drops and bundles | X | X | X |
| 20% for your birthday | X | X | X |
| Free birthday gift (available in store only; choose a gift valued at $15 or less) | | X | X |
| Extended guarantee up to 6 months | | X | X |
| Save 20% on bags when you also purchase footwear | | X | X |
| Exclusive offers and other surprises | | | X |
| Share your discount with friends | | | X |
*Before taxes and excluding delivery fees
If you ever change your mind and return an item to the store, your purchases will be adjusted accordingly to determine your status.
Even though the Aldo brand is present in 97 countries, the Aldo Crew loyalty program is only available in three countries, including Canada. Aldo Crew will only allow you to accumulate Aldo credits (amounts spent) in the country where you are registered.
How do I maintain my Aldo Crew status?
Spending is calculated over 12 months. So one year after each purchase, it disappears from your account and could affect your status, like if you are Crew Plus or Crew VIP for exmaple. However, you will never lose your basic Crew status.
To keep track of your spending and your account, you can do so online by looking at your purchase history. In addition, this information will also be included in every promotional newsletter sent to your email address.
You will also receive a summary of your "shoe wardrobe" and "savings" at the beginning of each season. This is another way to keep track of your status.
Plus, when you move up a level, you'll receive an email to let you know.
How can I see if I'm eligible for Aldo Crew rewards?
You can check at any time by clicking on "My Benefits" in your online account. Each reward (except for birthdays) is valid for 120 days, or four months.
As for the 20% discount on handbags and other bags once you have spent $150, it will be applied automatically to online purchases once you have identified your membership status, and at the checkout in-store.
Aldo VIP status
If you've read all the benefits in the chart above, you'll notice the one that allows you to share your discounts with your friends. What exactly is this? When you become a VIP, you receive five 20% off codes that you can give to your friends and family. If you maintain your status for more than 12 months, you will receive five more codes.
So just for the welcome offer and the birthday gifts, this program can be interesting whether you have a huge closet full of shoes or just buy a pair every now and then!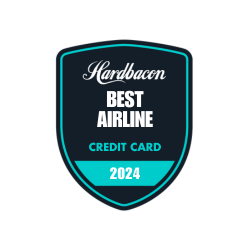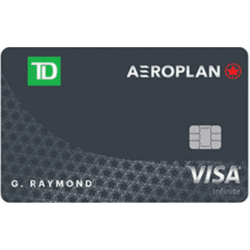 TD® Aeroplan® Visa Infinite* Card
22.99% (20.99% for Quebec residents)
Special offer: Earn up to $1,400 in value† including up to 50,000 Aeroplan points† and no Annual Fee for the first year†. Conditions Apply. Account must be approved by January 3, 2024.
†Terms and conditions apply;
The Toronto-Dominion Bank (TD) is not responsible for the contents of this site including any editorials or reviews that may appear on this site;
For complete and current information on any TD product, please click the Apply now button.