Petro-Points: Petro-Canada's Rewards Program
The Petro-Points rewards program has been around for many years, in fact, since 1995. That makes it one of the oldest and best-known loyalty programs of its kind. Petro Points reward you for buying gas and shopping at Petro Canada locations and partner merchants. But, to make sure you know all about it, here are all the details about the points system.
As the company's name suggests, these gas stations are located across Canada. This means that program members can earn and redeem points at more than 1,500 Petro Canada locations from coast to coast, not just in their home province, as is the case with many other loyalty programs. The points you earn on gas can other Petro purchases can be redeemed for discounts, gift cards, merchandise, and even travel. Here's how it works.
Start earning Petro Points
Of course, to start collecting points and possible rewards, you must first sign up. You can apply for your Petro Points card for free at any Petro-Canada gas station.
In addition, you will receive 2,500 points when you sign up, which is already a $2.50 discount if you want to use them on your first transaction.
However, it should be noted that many payment terminals have recently changed, so you have to insert the card before paying, rather than just swiping the code on your phone or the physical card. This may be an inconvenience for some.
Benefits of collecting Petro Points
Here are the main advantages of Petro-Points :
They never expire
You can collect Petro-Points from partner merchants
Easy to redeem points, in-store or online
You can redeem points for free gas, car washes, gift cards, and more
Save 3¢ per litre and earn 20% more points when you pay with a linked RBC debit or credit card
Interested in an RBC credit card for Petro Points? Find the best RBC credit card for your needs and shopping habits with our credit card comparison tool!
Lost or stolen card?
If you lose your card, you can easily order another one through your account on the website or by calling 1-800-668-0222.
You can always create a temporary card online or in the app if you do not have your card with you and don't want to lose your points.
How do Petro Points work?
You'll earn 10 points for every litre of gas and 10 points for every $1 spent in the shop, it's as simple as that!
Drawbacks to consider
The only catch is that you will get the same number of points whether you buy regular gas, SuperClean91, SuperClean94 or Diesel, so it doesn't matter what the price per litre is. This can be a disadvantage for clients who opt for the more expensive fuel.
In addition, while Petro-Canada stations across the country have gone electric by offering several charging stations, it is not currently possible to earn points for electric vehicle charging expenses. The accounts for electric vehicles, with which you can pay for charging, are also not linked to any fuel-related accounts for non-electric cars. So that will be something to watch over the next few months and years, to see how it develops.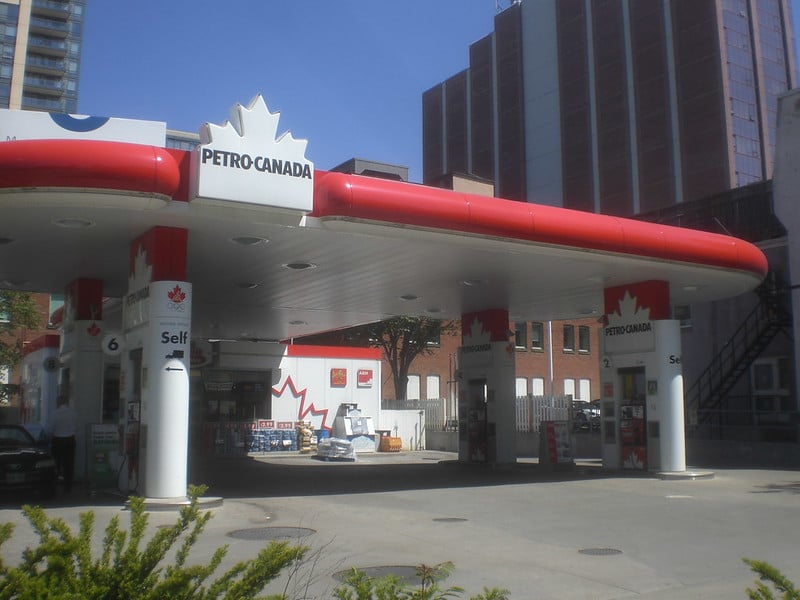 Please note that even though you earn points on all purchases, you cannot redeem the points for just any item. The exceptions are :
Tobacco products
Vaping products
Alcohol
In-store gift cards
Lottery products
Any other item specified as excluded
Specific to New Brunswick: dairy products
What can you redeem Petro Points for?
You will have several options when it comes to redeeming your points. The easiest and quickest way is to ask the cashier to apply a discount at the time of payment, at the rate of $1 off for every 1,000 points earned. A minimum of 1,000 points is required to redeem.
However, if you want to take advantage of slightly better discounts, you can wait until you have at least 10,000 points to redeem them in the following ways:
Fuel Savings Reward card that will give you 5¢ or 10¢ off per litre of fuel for 200 L.
Travel discounts at itravel2000.com
You can also redeem your points in increments for gift cards at the following shops:
Petro-Canada
Clothes shops (GAP/Banana Republic/Old Navy, Hudson's Bay, Reitmans, Roots, Winners/Marshalls/HomeSense)
Restaurants (Boston Pizza, Inspired Dining card – Jack Astor's Bar and Grill, Alice Fazooli's, Canyon Creek Chop House and Scaddabush Italian Kitchen & Bar, Tim Hortons), Ultimate Dining Card (1,000 locations in Canada including Swiss Chalet, Milestones, Montana's, Kelseys, Harvey's, Bier Market, East Side Mario's, New York Fries, Fionn MacCools, D'Arcy McGee's, Paddy Flaherty's, Tir nan Og, Original Joe's, Elephant & Castle, State & Main, The Landing Group of Restaurants and Pickle Barrel)
Best Buy
Cineplex
iTunes
Uber
Home Hardware
Staples
Walmart
Did you know you can sell gift cards online for real money? True story. Here's our list of 6 Best Websites to Sell Gift Cards in Canada.
How many points do you need for gift cards?
| | |
| --- | --- |
| Gift card value | Number of points |
| $10 | 10,000 |
| $25 | 25,000 |
| $50 | 50,000 |
| $100 | 100,000 |
| $250 | 250,000 |
Ordered cards are sent to the email address associated with the account.
However, some users have reported problems redeeming points in the app, on the website or in-store for gift cards. Also, if you don't ask to use your points, not all employees will offer them, so you may have to be proactive in asking for them.
In addition, if you can't remember your password, don't make several attempts as your account could be locked for up to 30 minutes. It is much easier to simply reset it. If you have the fingerprint option on your phone, you can enable it to log into your account on your app, which will make it easier to open a new session.
Are there ever Petro Points Promotions?
There are also some short-lived promotions, such as in June 2021, when you could get double your Petro-Points when you signed up and reloaded a Wash and Go card. Just keep an eye out for offers on the website or app for the latest options.
Cool features in the app
Our smartphones already perform almost every task in our daily lives and the Petro-Canada app is no exception. You can open the app, choose the number of the pump you're going to use to fill up, and then use contactless payment. Once geolocation is enabled, the app will tell you which stations are nearby, as well as their operating hours and whether mobile payment is available.
Why become a Petro Points collector?
Petro-Canada has been associated with the Olympic Games since the 1988 Calgary Games.
Then, athlete support increased and the oil company has since provided more than $12 million in support to over 3,000 athletes, their families and coaches.
The Petro-Canada FACE program now offers Petro-Points members the opportunity to turn their points into donations for some 55 athletes and their coaches.
The Petro Canada grant for athletes
Each year, Petro-Canada selects 55 promising athletes from across Canada to receive a grant through this program. The interesting thing about this program (as well as the "Fostering Athlete and Coach Excellence" program) is that they are selected at a more difficult time in an amateur athlete's career, when they are trying to make the Canadian Olympic or Paralympic team, but are not yet eligible for government funding. Therefore, these grants can make the difference between an athlete going to the Olympics or not, and the donation of points that turn into cash allows all members to support these athletes.
How much do athletes get?
Selected by the various Canadian federations and a committee made up of Petro-Canada representatives, the Olympic and Paralympic athletes and their coaches each receive a FACE grant of $10,000, $5,000 of which is given directly to them. This allows them to pay for a part of their training, equipment, the training of their coaches and travel costs related to competitions.
To find out more about the 55 athletes you can directly help with your petro-points, please visit this site. You can then choose the recipient by province and by viewing their profile.
How to make a donation with your Petro Points
Next, to make a donation, simply go to this address. You will then have the choice to donate to the Canadian Olympic Team, the Canadian Paralympic Team or the Coaching Association of Canada. For every 10,000 points, you can donate $1.
So Petro-Points are easy to get, free, and can be converted into various rewards or gifts. If you don't want to miss anything, you can also subscribe to emails – usually once a week – to get the latest offers.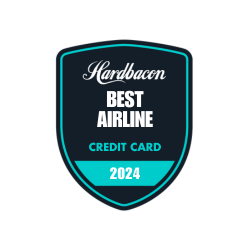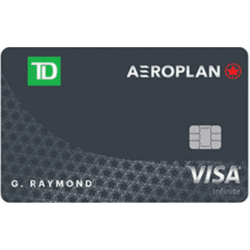 TD® Aeroplan® Visa Infinite* Card
22.99% (20.99% for Quebec residents)
Special offer: Earn up to $1,400 in value† including up to 50,000 Aeroplan points† and no Annual Fee for the first year†. Conditions Apply. Account must be approved by January 3, 2024.
†Terms and conditions apply;
The Toronto-Dominion Bank (TD) is not responsible for the contents of this site including any editorials or reviews that may appear on this site;
For complete and current information on any TD product, please click the Apply now button.