The Ultimate Guide to the Aeroplan Rewards Program for Canadians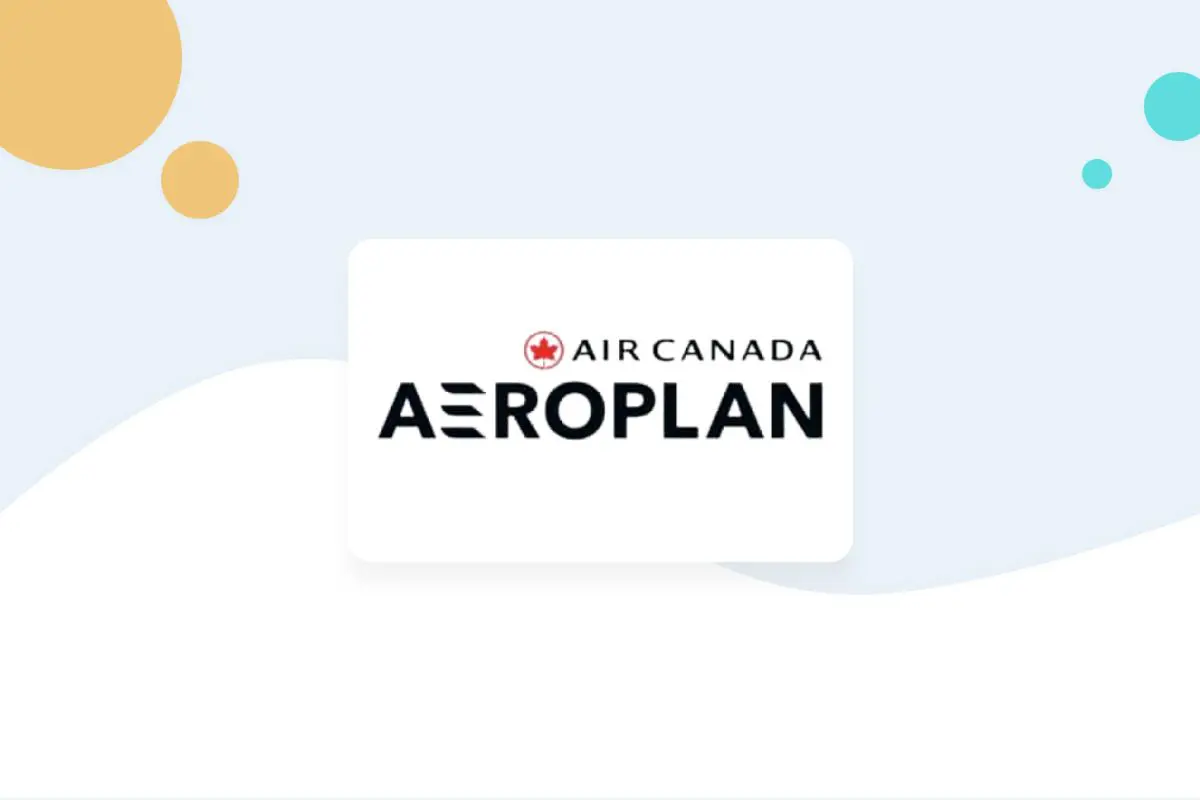 Are Aeroplan rewards worth it? There are so many rewards programs that it can be difficult to find your way around. No matter your tastes, shopping habits or passions, there is at least one program that can appeal to you.
If you're always on the lookout for the next destination to discover, or if you often have to travel for work, the Aeroplan program may be just right for you. If you're more of a stay-at-home type, don't worry, you can still find something to enjoy. After reading this, you'll know everything about the Aeroplan Rewards Program.
What is the Aeroplan Rewards Program?
The Aeroplan Program has been in existence for many years. However, in order to adapt to the needs of members, the program has been completely redesigned in 2020. Previously, the accumulation and redemption of points was in the form of "reward miles" and revolved almost exclusively around travel. Now, members also earn points based on their daily purchases! The transformed Aeroplan program allows you to earn points in many ways and is intended to be more advantageous, simple and flexible.
Since the program is owned by Air Canada, you can probably guess that there are still many benefits for members when it comes to travelling! In fact, you still have access to several air travel bonuses to help you to discover the world. The program also works with over 50 different airline partners.
How do I sign up for the Aeroplan Rewards Program?
Becoming a member of the program is easy, fast and free!
Contrary to what some people think, you don't need an Aeroplan credit card to enjoy the various benefits. Although these cards allow you to earn points more quickly, it is not a requirement for membership.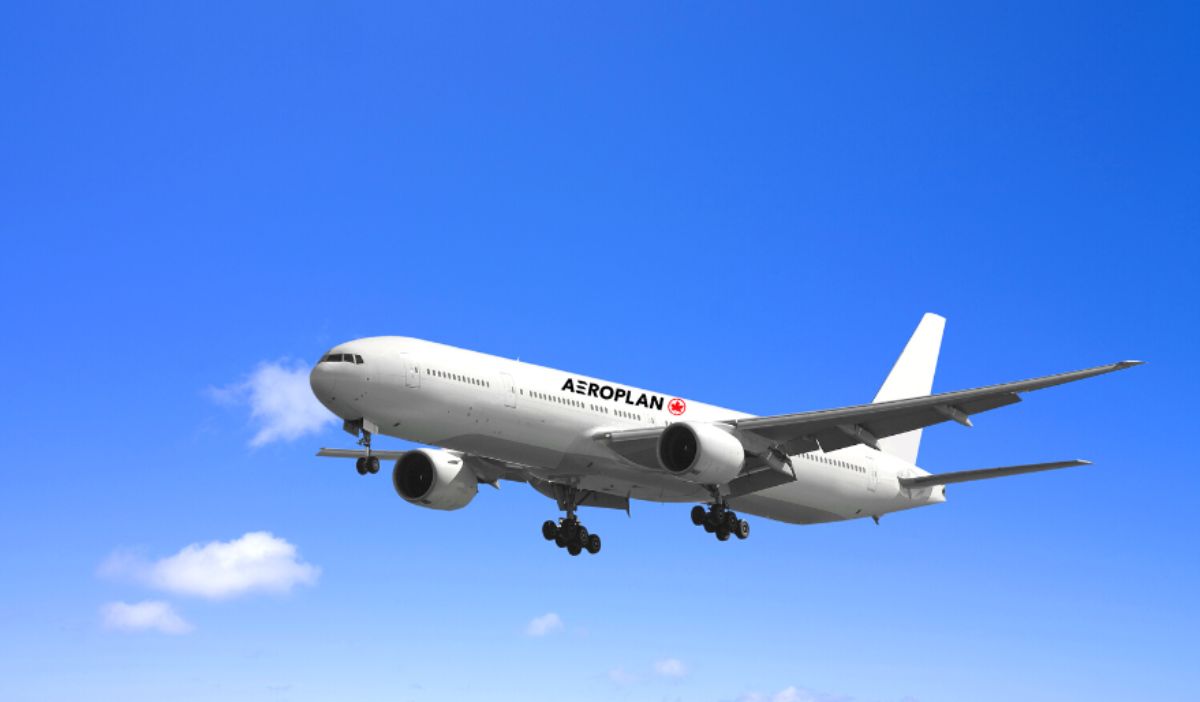 Simply go to the program's official website and sign up online. You will need to enter information such as your email address, date of birth, preferred language of correspondence and home address. You will also need to create a password in order to log into your account. It will take approximately one minute to complete the registration process.
How do I earn Aeroplan points?
There are so many ways to earn Aeroplan points that it's hard to list them all. Our team has looked into the subject to identify as many of them as possible so you can earn points quickly and know the most effective methods.
Booking trips
To start, you earn Aeroplan points every time you book a flight with Air Canada. Points are accumulated on the basis of miles flown multiplied by the accumulation percentage associated with the booking class or minimum points rule. For example, a flight at the Flex fare gives you 100% of the points, which means you get 250 points if you fly 250 miles.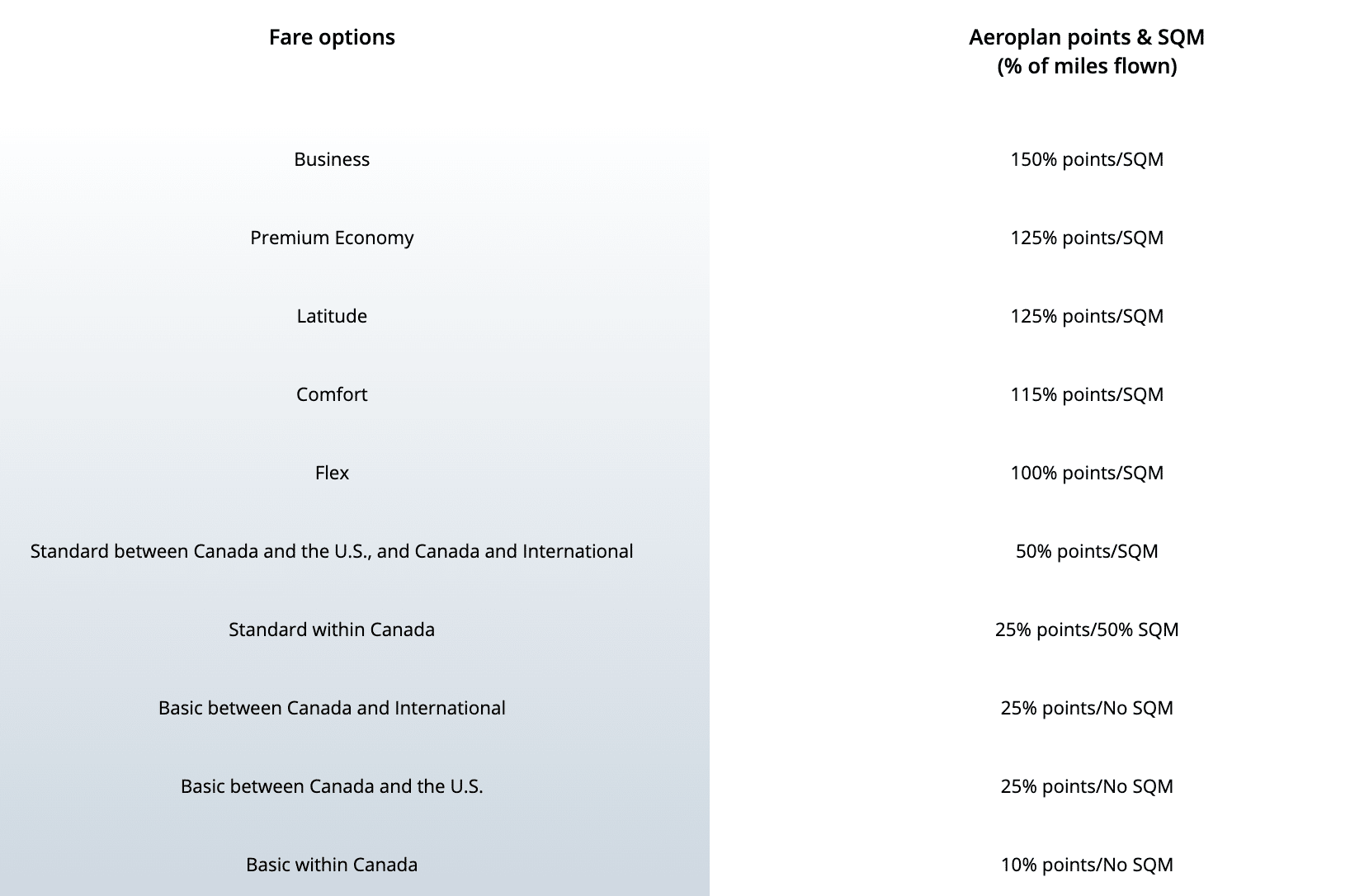 For all the extras you buy on the plane (food, beverages, duty-free products), you also earn points. For example, you earn 25 Aeroplan points on meals when you spend between $10.00 and $19.99 before taxes, and 50 points when you spend $20.00 or more.
You earn points every step of the way: when you book a flight with a partner carriers, rent a car, book a hotel stay or even purchase a vacation package. Your points are then calculated according to the amount you spend, except in the case of flights. For example, when you rent a car with Avis, you earn up to 2 Aeroplan points per Canadian dollar spent. When you book a room at a Best Western, you earn 250 points per eligible stay. This is just one of over fifteen partner hotels. Need a cab to go to the airport? Choose Uber, an Aeroplan partner, to earn points!
Shopping at the online store
As mentioned earlier, it is also possible to earn points in ways other than travelling. One of the ways is through the Aeroplan online store where you can purchase various products from different partners such as Lululemon, Sephora, Best Buy, Amazon and several others.
The accumulation of points depends on the item and the partner. Of course, it is also possible to purchase items with the points you have already accumulated.
Aeroplan credit card
Finally, if you have an Aeroplan credit card, you are automatically a member of the program and earn points on all your daily purchases made with your account. Some credit cards allow you to enjoy more benefits and we'll look into the best options shortly.
How to get the most out of your rewards?
To get the most out of your rewards, you need to earn as many points as possible, quickly! In fact, you probably want to earn rewards in as little time as it took you to sign up for the program. Good news, you can!
In fact, as soon as you sign up, you receive promotional offers that allow you to earn points quickly. For example, shortly after one of our team members signed up, he received an email stating that he would receive 500 bonus points if he earned his first point within two weeks. To get the most out of your rewards, you should therefore always be on the lookout for the promotional offers you receive.
In addition, it is possible to share your account with your family members. This way, you can exchange your points with each other and get rewards faster.
Finally, the best tip is to sign up for one of the Aeroplan credit cards. This way, you can earn points on all your daily purchases, recurring bill payments, subscriptions, etc.
Why get the Aeroplan Elite status?
There are 5 levels of Aeroplan Elite status, in addition to the basic membership acquired upon registration:
Elite 25k
Elite 35k
Elite 50k
Elite 75k
Super Elite
The higher your Elite status, the more exclusive rewards you can enjoy. These statuses give you access to various priority services for booking, at the airport, for upgrades, for access to airport lounges and exclusive awards. Aeroplan Elite Status can be earned in two ways. Every time you fly on an eligible Air Canada or Star Alliance flight, you earn Status Qualifying Miles (SQMs), Status Qualifying Segments (SQSs) or Status Qualifying Dollars (SQDs). In addition, you can reach the 25K status by accumulating Everyday Status Qualification (QQS) currency. The status qualification thresholds must be reached within a calendar year to obtain the corresponding Elite status.

By accumulating status qualifying currency, you can access better rewards. Besides, by possessing one of the Aeroplan credit cards, it becomes much easier to obtain Elite status. As you can now probably see, it's not necessary to have one of the credit cards, but it can be a big advantage if you want to enjoy maximum benefits.
How do I redeem my Aeroplan points?
Since points can be earned in many different ways, they can also be redeemed in many different ways. We estimate that each Aeroplan point is worth approximately 1.7 cents ($0.017). However, the value may depend on your redemption method. For example, points are generally worth more if you choose to use them to book an Air Canada flight.
In fact, while it is possible to redeem your points for various products and services, we strongly recommend that you use your points for travel. This is the primary purpose of the Aeroplan Program. If you're short on points for the flight or vacation package of your choice, you can top up the difference! To book a flight with your points from an airline partner, simply go to the Air Canada website or the mobile app.
If you're not really interested in travelling, but you're a member of the program, your points can still be used! You can purchase products from the Aeroplan online store, for instance. Once again, you can pay in full with your points or only partially.
The other benefits of program membership
The popularity of the Aeroplan rewards program can be explained by its ease of use and the many benefits members enjoy. It's not just about earning points.
Account sharing
First of all, in Canada, Aeroplan is the first rewards program designed for families. By creating an Aeroplan Family Sharing account, you can share it with friends and family and redeem points. Up to 8 users can earn points together and share the benefits. If a member has Elite status, all users on the account also have access to preferential rates.
Of course, it's important to share your account with people you can trust. Indeed, the sharing of points is effective at all times. This means that a user can decide to use points to travel alone. In this situation, the points are then reduced proportionally in all accounts. Unlike a points transfer, Family Sharing is free. One feature, however, enables a "Family Lead" to define the roles and privileges of each member when inviting them to join the shared account. He or she can choose between granting a status that allows points to be accumulated and exchanged, and a status that only allows the accumulation of points.
Buy, give, convert & transfer Aeroplan points
If you want to earn a reward faster or even give points to your friends and family, you can purchase Aeroplan points. Similarly, if you are short on points for a reward, you can ask a friend or family member to share points with you (a fee of two cents per point applies). You can also convert points from other loyalty programs to Aeroplan points. For example, 3 Marriott Bonvoy points give you 1 Aeroplan point.
Finally, if you have points but don't plan to use them, you can decide to give them away as donations. This is a great way to give back to a charity without having to pay money directly.
Maximize your travels with stopovers
On international flights, you can add a stopover to your flight for just 5,000 extra points. This trick lets you maximize your points by visiting more destinations in a single trip. You're entitled to one stopover in each direction. This means you could visit 3 locations in a single trip. Aeroplan defines a stopover a period between two flights that exceeds 24 hours. The only exception to this benefit? Stopovers are not allowed in Canada and the United States. To book flights with stopovers, use the Multi-destination option.
Expiry of your Aeroplan points
Your Aeroplan points expire if your account remains inactive for 18 consecutive months. To prevent this from happening, simply collect or redeem at least one point. With Family Sharing, Aeroplan takes into account the activity of all members.
If, unfortunately, you realize that your points have expired, hurry and contact customer service. If your points expired less than six months ago, you may have the option to buy them back.
The best credit cards for earning Aeroplan points
There are several great credit cards that allow you to earn Aeroplan points quickly in addition to enjoying many benefits, including the best TD credit cards and the best American Express cards. Aeroplan credit cards let you to earn points on your daily purchases, allowing you to maximize your rewards.
To make it easier for you to choose, we've decided to present two of the best Aeroplan credit cards. To make sure you choose a credit card that really fits your financial needs, we recommend using our credit card comparison tool. It's a free and easy-to-use tool that allows you to get recommendations that truly reflect your expectations.
The TD Aeroplan Visa Infinite Credit Card
[Offer productType="CreditCard" api_id="631783e23fb86e5793a23a43″ id="201507″]
To begin with, the TD Aeroplan Visa Infinite card allows you to earn points based on different categories of purchases. For every dollar you spend with Air Canada, you get 1.5 points. For every dollar you spend on gas or groceries, you also get 1.5 points. For all other expenses, you earn 1 point for every dollar spent. Finally, when you make a purchase from one of Aeroplan's partners, you earn double points. This last option also includes purchases made at the Aeroplan online store.
To qualify, you must have an annual income of at least $60,000 per person or $100,000 per household. You must also be a Canadian resident and have reached the age of majority in your province or territory of residence.
In addition to earning points quickly, owning the TD Aeroplan Visa Infinite credit card gives you a host of benefits. Among them, the first luggage you check in is free for you as well as for the additional account members and your travel companions. This can apply to up to 8 people! You also get free concierge service, access to gourmet events, exclusive benefits at select hotels and tickets to organized events.
In addition, you get discounts of up to 10% on Avis and Budget car rentals when you are in Canada and the United States. When you are in another country, the discount is about 5%. You'll also reach Aeroplan Elite status faster. The primary cardholder will earn 1,000 Status Qualifying Miles (SQMs) and 1 Status Qualifying Segment (SQS) for every $10,000 in net purchases.
Finally, without even having to pay extra, you benefit from different types of insurance coverage:
Travel Medical Insurance
Trip Cancellation or Interruption Insurance
Hotel and Motel Burglary Insurance
Flight Delay Insurance
Delayed or Lost Baggage Insurance
You can also earn points on coffee thanks to the partnership between Aeroplan and Starbucks. You can now link your Aeroplan and Starbucks accounts to earn 50% more stars with some TD credit cards.
The American Express Aeroplan Credit Card
[Offer productType="CreditCard" api_id="60dd1b25125e5019eaa05c6c" id="146104″]
With the American Express Aeroplan card, you get 2X the points on Air Canada and Air Canada Vacations, 1.5X the points on meals and food delivery purchases in Canada, and 1X the points on all other purchases.
Similarly to the TD Card, American Express helps you achieve Elite status. As a primary cardholder, you earn 1,000 Status Qualifying Miles and 1 Status Qualifying Segment for every $10,000 in net purchases. American Express also offers its own benefits, such as Front of the Line, which gives you access to reserved tickets and presales to virtual concerts, drive-in events and other experiences.
You also benefit from a comprehensive range of travel insurance. For example, in the event of a flight delay of more than 4 hours, you are covered for up to $500 for all necessary and reasonable expenses for accommodation, meals and sundry items. You're also covered for theft, loss or damage to a car for rentals of 48 days or less. Please note, however, that there is no trip cancellation or interruption insurance.
Our verdict on the Aeroplan rewards program
Aeroplan has more than proved itself to Canadians. Its popularity is easy to understand when you know the many benefits. If you are a frequent traveller, don't hesitate, this is a rewards program that should meet your expectations. However, if you are thinking of using your points to purchase items instead of travelling, this may not be the right program for you.
Summary of the Aeroplan program
How to enroll in the Aeroplan Program
The official Aeroplan website
How to earn Aeroplan points
Book a flight with Air Canada or another partner airline
Vacation packages
Car rental
Hotels
Aeroplan Online Store
Using an Aeroplan credit card
Best credit cards to earn Aeroplan points
TD Aeroplan Visa Infinite
American Express Aeroplan
Member status
Basic membership
Elite 25k
Elite 35k
Elite 50k
Elite 75k
Super Elite
Program Benefits
Quick registration
Ideal for frequent travellers
Earn points quickly with an Aeroplan credit card
Family Sharing
Low-cost stopovers
FAQs about the Aeroplan program
How many Aeroplan points do I need to book a flight for free?
It depends on your destination, the date of booking and several features. Let's say 10,000 points is enough to get you some one-way tickets (for example, from Toronto to Montreal).
What is the value of an Aeroplan Point?
The value of an Aeroplan Point is approximately 1.7 cents ($0.017).
Do Aeroplan points expire?
Yes, after 18 months of inactivity on your account.
How to transfer Amex points to Aeroplan?
Transfer points online with your American Express account. There is a minimum redemption requirement of 1,000 points for each transfer. 1,000 Amex Membership Rewards points will give you 1,000 Aeroplan points.
When do Aeroplan points show up in my Aeroplan account?
Aeroplan Points generally appear in your Aeroplan account within a few business days of the qualifying activity, such as a flight or points transfer. It can take anywhere from a few minutes to two months! However, it's always a good idea to check your account regularly for any updates or delays.
Can you transfer Aeroplan points to a family member?
Yes, point transfers cost $0.02 per point. However, Aeroplan offers Family Sharing. When you add family members to your family account, the balance can be used by each member for free.
Can you use Aeroplan points for all inclusive vacations?
Yes, you can use Aeroplan points to book all-inclusive vacations through their travel booking service (Air Canada Vacations). Availability may vary, so please check the site regularly for eligible destinations and resorts.
How to earn Status Qualifying Dollars (SQD) with Aeroplan?
Aeroplan members earn 1 SQD for every dollar spent on the base fare and carrier-imposed surcharges on their tickets, flight passes and eUpgrades. Plus, with Everyday Status Qualification, you can enjoy the privileges of Elite status while making your daily purchases.
Is buying Aeroplan points worth it?
The value of purchasing Aeroplan points depends on your travel plans and redemption objectives. We recommend that you compare the cost of purchasing points with the value you can obtain by redeeming them for flights or other rewards, taking into account any applicable fees or restrictions.
How to claim missing Aeroplan points?
Start by double-checking your transactions in your Aeroplan dashboard. Your points may have been credited in the meantime. In some cases, it can take up to two months before they appear. Then request the missing points.
How to link Aeroplan to Uber?
To link your accounts, you must have both an Uber and an Aeroplan account. Open the Uber app and go to your Settings. In the Rewards section, click on Aeroplan, then follow the instructions to link your two accounts.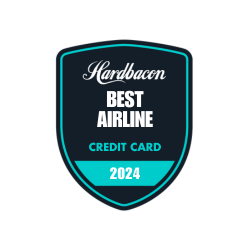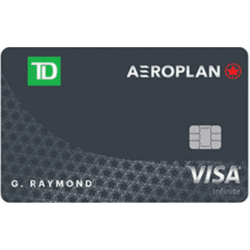 TD® Aeroplan® Visa Infinite* Card
22.99% (20.99% for Quebec residents)
Special offer: Earn up to $1,400 in value† including up to 50,000 Aeroplan points† and no Annual Fee for the first year†. Conditions Apply. Account must be approved by January 3, 2024.
†Terms and conditions apply;
The Toronto-Dominion Bank (TD) is not responsible for the contents of this site including any editorials or reviews that may appear on this site;
For complete and current information on any TD product, please click the Apply now button.