Tims Rewards: What You Need to Know in 2023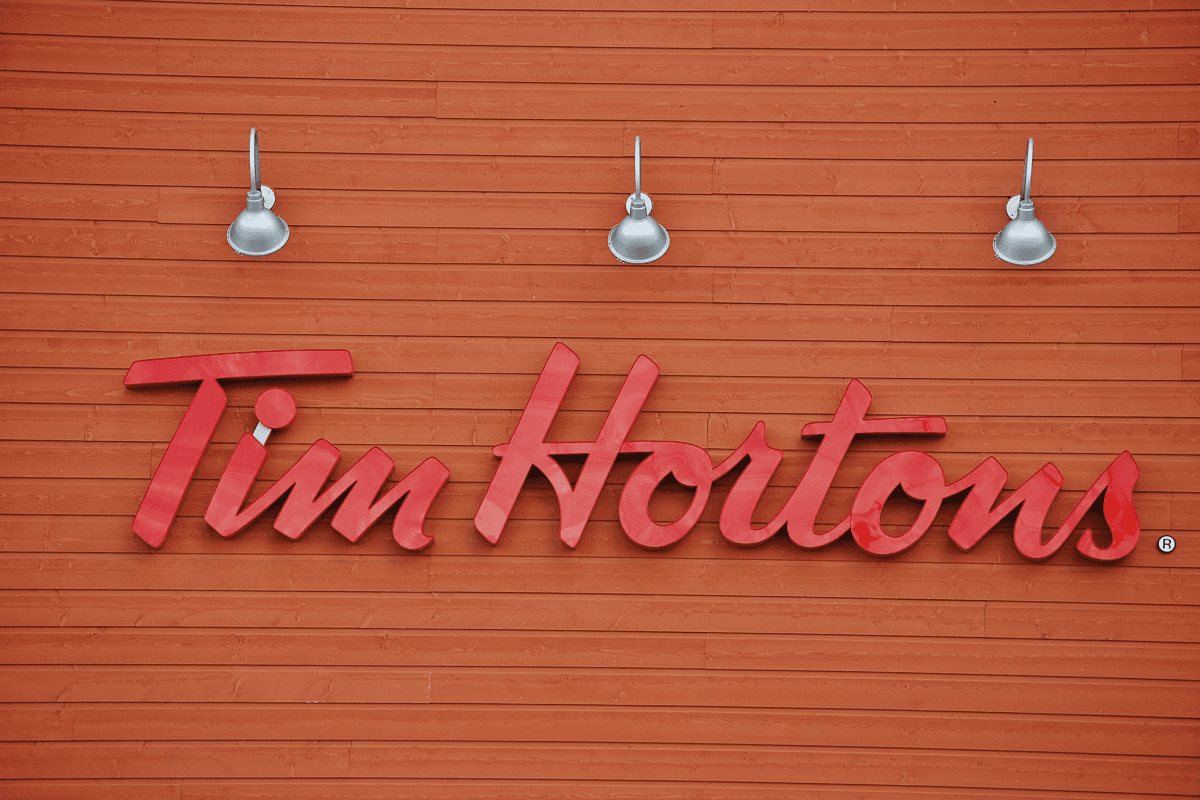 Double-Double your savings with Tims Rewards! It's hard to hit the road without zipping through the Tim Horton's drive-thru, no matter where you are in Canada. It's probably our most iconic restaurant!
Did you know that this restaurant chain has its own rewards program, the Tims Rewards card or mobile app? Get ready because we reveal all the program's secrets.
[Offer productType="CreditCard" api_id="64dd008b7271d033a068311b"]
Earning Tims Rewards
If you haven't downloaded the app yet and want to do so, just go to the App Store or Google Play. And for convenience, you can add it to your Apple Wallet or Google Pay on your smartphone. If you don't have one, you can always set up an account through the Tim Hortons website.
The process is simple. You scan your card (a physical card or the QR code on your phone) every time you want to buy a donut, a coffee, classic chilli lunch, or anything at Tim Horton's. You can also order directly with the app. You will be able to skip the line inside if you order ahead and link your payment method to the app.
For each $1.00 of purchase you make (before taxes), you earn 10 Tims Rewards points. Each eligible transaction will be rounded to the nearest $0.10. For example, if you spend $7.78, you will earn 78 points. If you spend $7.72 you will earn 77 points. Unlike many other loyalty programs such as PC Optimum, the number of points does not vary according to your purchases and you cannot get bonus points.
Get more points with the Tims Financial Credit Card
Tim Hortons launched a credit card that can be used through its mobile app. This new no-fee Mastercard is backed by Neo Financial. Cardholders earn 5 points per dollar on groceries, gas, EV charging, taxi, rideshare and transit purchases, and 15 points per dollar when they use the card on eligible purchases at a Tim Hortons restaurant and scan for Tims Rewards. Apply through the Tim Hortons app. Simply tap the Tims Financial icon on the homepage.
A secured version of the credit card for students, newcomers, and others with limited or no credit history is also available. The credit card management is fully embedded into the existing rewards app but it will still be possible to receive a physical card. The virtual card can also be added to your Apple Wallet or Google Wallet so you can start using it right away.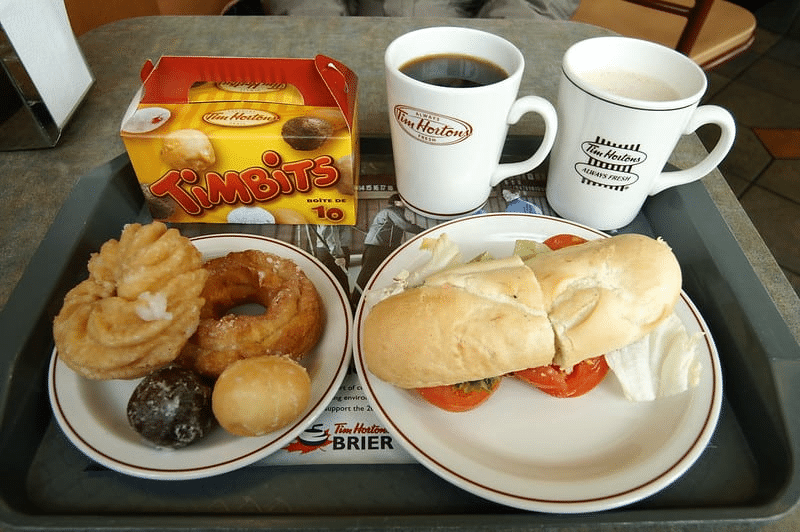 Get the app & link your membership card
But let's start at the beginning. What do you do once you've downloaded the app or opened the web page?
Simply create your account and link a physical membership card if you already have one. You will need to enter your name and email address. You can set your Reward Level to redeem as soon as it reaches your level. Afterwards, all you have to do is accumulate points during each visit and enjoy your reward as soon as it is available.
Do Tims Rewards expire?
Note, however, that points expire after 12 months, so it's best not to delay using them. For example, the points you earned in March 2023 will expire at the end of March 2024. If you have registered for Tims Rewards on the app, you may receive an email letting you know.
Why did the old rewards program change?
Tims Rewards changed its program a few times. The last change was on December 2022, when more reward options have been added, the minimum spend has been reduced to $0.10 and the 30-minute cool down period on earning rewards has been removed.
The purpose of the program changes, according to Tim Hortons, is to offer new reward options for its members. They have access to a wider selection of rewards and exclusive offers, which was not the case with the old plastic Tim Connect card.
However, this change also requires members to link their personal information to enjoy the rewards. It is no longer possible to earn rewards anonymously with a card unlinked to a name, a date of birth (only if you want a gift on your birthday, which will be explained later), and an email address. You must accept the Privacy Policy, the Terms of Use and the Terms and Conditions.
Linking your card to your Tims Rewards account
The steps to follow to link your physical card to your online account are as follows:
On the mobile application :
Go to the Scan tab at the bottom of the screen
Click the link below your barcode
Enter the twelve-digit card number found on the back of your card
Choose your reward level
On the website:
Create an account with an email address

Link your card with the 12-digit code

Choose your reward level
To complete the registration, you will have to click on the link in the confirmation email. You will know that you've succeeded if your digital card matches the number on your plastic card. The points accumulated with the card will then be added to your digital account. Once this step is done, members can continue to use only the plastic card, which can be useful for those who do not have a smartphone.
There is a limit of one account per email address. Link only one card per account. If you try to link a second physical card, it removes the first linked card (deactivating it) and combines the activity to the newly registered card.
Redeeming your Tims Rewards
There are different levels of Tims Rewards and different categories. Check your balance in the application. If you want to know what you can redeem, click on "Claim" and the scrolling menu will show you all the rewards by category (drinks, pastries, lunch or dinner).
Your points will only ever be used on Rewards listed in the menu items in your chosen Reward Level. However, you can change your Reward Level at any time in the app or on the website. The number of points needed to get a Reward depends on the Reward Level that the menu item belongs to.
Each reward requires a different number of points depending on the item, ranging from 300 to 1 800 points. In total, there are 7 reward levels from which you can choose what you like. Here are the details:
| | |
| --- | --- |
| Number of points | Rewards |
| 300 points | Classic Donuts, Specialty Donuts, Hashbrowns, and Cookies |
| 400 points | Brewed Coffee, Tea, Dream Donuts™, Bagels, and Baked Goods |
| 600 points | Hot Chocolate, French Vanilla, Iced Coffee and Wedges |
| 800 points | Real Fruit Quenchers, Cold Brew, Classic Iced Capp®, Box of 10 Timbits®, Yogurt, Frozen Beverages and Espresso Drinks |
| 1 100 points | Breakfast Sandwiches and Soups |
| 1 300 points | Farmer's Wrap, BELT®, Lunch Sandwiches and Chili |
| 1 800 points | Loaded Bowls & Wraps |
Tims Rewards Levels
Check your redemption settings
But be aware that your points will be automatically deducted if you order a product for which you have accumulated enough points. You may not realize that your discount has been applied to your bill.
To avoid this situation, simply check the "Bank My Points" box. Otherwise, the default reward selected will be the first of the classic donut or cookie in exchange for 300 points.
You'll also earn 10 points even if you use a reward, as long as there is a balance of at least $0.10 before taxes on your bill. If the total does not reach $0.10 before taxes after the discount is applied, no points will be added to your account.
A gift for your birthday
Tim Hortons is offering you to celebrate your birthday with them by giving you a gift. No action is required and you will receive an offer on the app within seven days of your big day. To use your Birthday Offer, activate it in-app or online and head to a participating restaurant.
However, it's important to register your birthday on your account. You have to do it at least seven days before your next birthday and have at least one transaction in the previous 12 months to qualify.
"Tims It Forward"
You can also share the love with "Tims It Forward," an option to give your points to another person as a gift. Simply choose the reward and enter the recipient's contact information. The person you give your free item to will receive an email with the surprise.
The goal is to continue the tradition of giving back. Think of the person who brings coffee and donuts for all his colleagues, or a driver who also pays the bill for the person behind them at the drive-through. This feature allows you to make a small gesture that can make the day for someone else.
If you are given some points, you will receive an email to let you know. If you are a registered Tims Rewards member, the process could not be simpler. All you have to do is "Accept Gift" in the email and follow the instructions.
If you're still not enrolled in the loyalty program, you can still take advantage of your gift by downloading the app or clicking on the link at the bottom of the email. This will generate a one-time QR code that you can scan at any Tim Hortons location.
Note that the link is valid for six months, but members will have four weeks to claim their gift. In any case, make sure you or your friend get their gift or the points will be gone forever.
Offers to activate
Before you place your order, check out the offers available in the app. You may see offers such as "$2 off when you spend $10 or more", "2 dinner wraps for $8" or "$3.49 for six assorted donuts". The offers are available for a few days and their expiration is clearly marked.
Once you've chosen an offer, you need to click on "Activate", which will add the offer to your account. You just need to make sure that the product is part of your order. When you scan your card or app, the discount will be applied automatically. Note that only one offer, including the highest discount, can be applied per transaction.
Can I order through the app?
If you place a mobile order, you will automatically get the points and will not need to present your QR code when you pick up your order. It is also possible to order take-out or delivery directly in the app (delivery fees and a minimum purchase apply) and you will be able to see what products are available at restaurants near you. You also have the option to see all the nutritional values for each product you want to order.
Are Tims Rewards worth it?
In summary, the Tims Rewards program, especially the app, is really worth it if you go to Tim Hortons often, even if you spend very little. As soon as you spent $30, you can start redeeming your points (the first level being 300 points). The program may not be worth it if you only go a few times a year since your points expire after 12 months.
That means Starbucks coffee lovers won't benefit from this program if they only ever visit a Tims when the green Siren cannot be found. In this case, you should consider a TD credit card to earn 50% more Starbucks Stars.
If you need help matching your Tims card to the app, you can contact customer service from 8 a.m. to midnight (Eastern Time) at 1-888-601-1616.
FAQs about Tims Rewards
How to get a Tims Rewards card?
You can get a physical card at participating restaurants. Otherwise, simply download the Tim Hortons app or sign in on the website. To be able to redeem your points, you will need to link your physical card to your account.
How many Tims Rewards for a coffee?
You may use your Tims Rewards to get a coffee for free. For example, you need 400 points to get a Brewed Coffee and 600 for an Iced Coffee.
How to redeem Tim Hortons Rewards?
Your points will only ever be used on Tims Rewards listed in the menu items in your chosen Reward Level. Be aware that your points will be automatically deducted if you order a product for which you have accumulated enough points. To avoid this situation, simply check the "Bank My Points" box. You should also be aware that your points expire after one year.