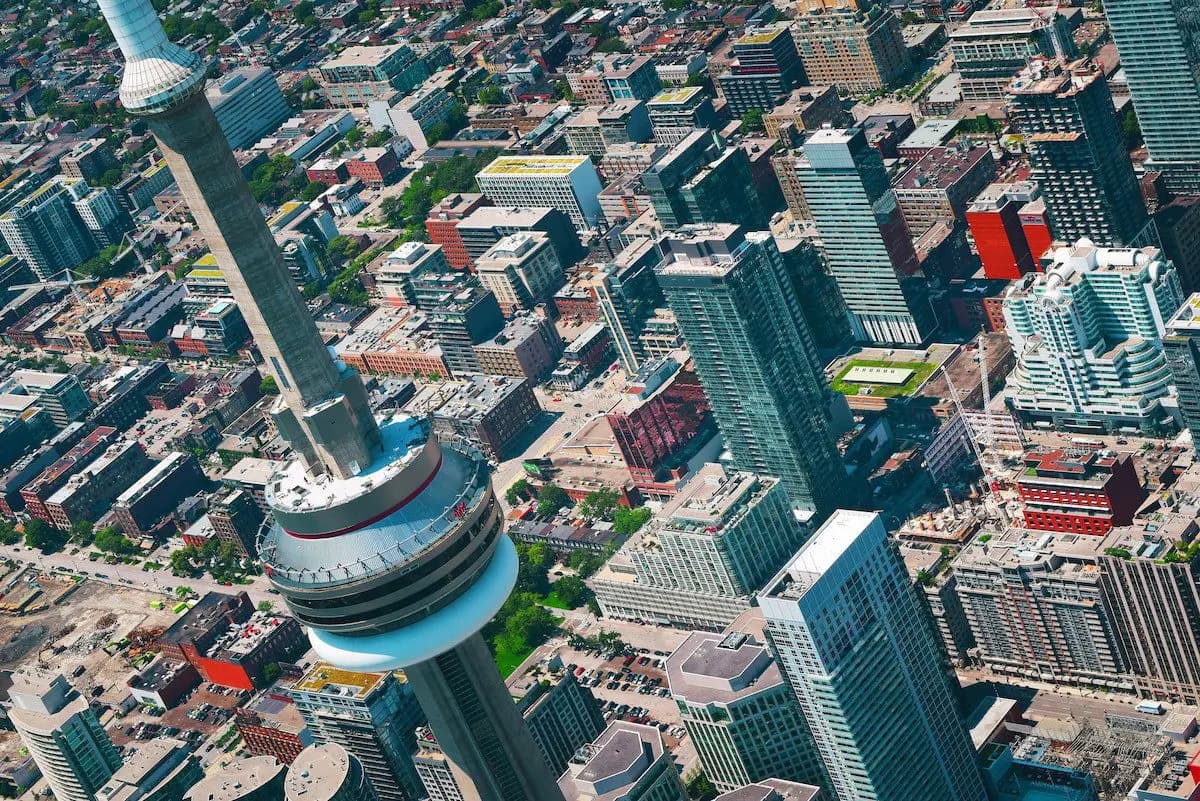 Toronto stands out as Canada's largest city but did you know has almost a quarter of the country's billionaires? In fact, the city ranks 12th in the world for the number of high-net-worth individuals living there. The 31 richest people in Toronto for 2023 have their stories to tell: immigrants, first-generation Canadians who started with nothing or heirs to vast fortunes.
Those typically Canadian industries like mining, oil and gas and forestry made people very rich, as did real estate, radio and a lot of hard work. Many of the 31 richest people in Toronto for 2023 listed their companies on the Toronto Stock Exchange (TSX). Meanwhile, some on the list helped retail investors buy in stock through their online brokers to grow rich as well.
We list the net worth of the richest people in Toronto based on their worth in Canadian dollars. We used Bloomberg's Billionnaires Index, which produces a daily ranking of the richest people around the world, as well as Forbes Real Time Billionnaires List. Its data gets updated everyday.
Because some families keep very discreet about their money, we also tapped Canadian Business' list from a few years ago. Let's get into the moguls and find out how the richest people in Toronto made their money.
31. Patrick Dovigi – $1.1 billion
Who says you can't have a few vastly different yet successful careers in one lifetime? Certainly not billionaire Patrick Dovigi. Initially drafted to play with the Edmonton Oilers, he ended up a self-made billionaire. His payoff came not via goaltending or big tech but waste management.
Dovigi studied business at Ryerson University in 2000. In 2007, he launched Green For Life Environmental Inc. with $25,000. Over the years, he bought out smaller waste management companies. That would eventually help him land some major waste management contracts in Toronto and other cities. His merger with Waste Industries helped to expand his company's reach into the United States.
In 2020, Green For Life Environmental Inc. listed on the Toronto Stock Exchange (GFL:TSX). Committed to sustainability, the company ranks as the fourth largest diversified environmental services company in North America.
Dovigi is known in Toronto for his company's bright green trucks but also for his philanthropy. In 2015, he donated millions to create the Dovigi Family Sports Medicine Clinic. He also sits on the board of directors of the Toronto General & Western Hospital Foundation. According to Canadian Business, Dovigi is worth $1.1 billion.
In May 2023, Dovigi bough fellow Canadian billionaire Michael Lee-Chin's superyacht for $425 million. The purchase may have knocked his savings account down a notch.
30. Kuldip Rai Sahi – $1.5 billion
The Morguard Corporation real estate operating company has its head office is in Mississauga. With a market cap of $1.13 billion, it owns or manages properties in Canada and the U.S. It has . Kuldip Rai Sahi, Chairman and CEO, built the company and he represents the immigrant dream in a big way. As a result, he makes the list of the 31 richest people in Toronto for 2023.
Born in Pakistan, he and his family left everything behind in 1947 and went to India. Armed with a degree in economics, he worked at its Central Bank then came to Montreal in 1971, where he joined his brother. After a few months as a labourer, he moved to Kingston and began selling insurance door to door.
He married, became a certified general accountant and moved to Toronto in 1976 where he became a bank loan officer. He went into commercial real estate loans and learned how to value companies and risk. In 1981, with partners, he used his skills and bought an aerosol and toothpaste manufacturer. They turned into a healthy business that was sold to CCL Industries for $22 million. He sold his next company, a transport company, to Federal Industries. Sahi received shares, which he increased to a significant stake to earn a seat on the board of directors.
Fast forward to 1997. Sahi bought up shares in Goldlist and other property companies. Eventually, he bought Morguard properties and a portion of its Real Estate Investment Trust (REIT). Sahi also took over ClubLink Enterprises, known today as TWC Enterprises, which owns a chain of golf courses in Canada and the United State. Forbes magazine estimates Sahi's fortune at $1.5 billion ($1.1 billion USD).
29. Anton Rabie – $1.5 billion
Anton Rabie and his childhood best friends, Ronnen Harary and Ben Varardi, graduated university and went on to build an empire. They started with $10,000 of their own money. Their company, Spin Master, became one of the biggest toy and entertainment companies today. The company has offices in major cities in Europe, Asia and North America.
The company focused on fun and innovation. The company started with a simple toy called the Earth Buddy: wet it and it would grow grass on its head. They created the worldwide blockbuster Bakugan in 2007, Hatchimals, and the PAW Patrol brand. However, they didn't just design and develop new concepts, like Air Hogs. They also saw the potential in licensing agreements, contributing to their status among the 31 richest people in Toronto for 2023.
Not surprisingely, they also brought children's entertainers The Wiggles to Canada. The company got involved in toys, games, entertainment and digital entertainment all over the world, earning 115 Toy of the Year (TOTY) wins. Industry leaders have recognized Spin Master as one of Canada's Best Managed Companies more than once.
The company went public on the Toronto Stock Exchange in 2015. Today, Rabie works as a director at Spin Master. Forbes magazine puts his net worth at $1.5 billion ($1.1 billion USD) in 2023.
28. John Phillips – $1.5 billion
John Phillips gained great insights as a veteran corporate lawyer. He owns 1.5 percent of online shopping giant Shopify alongside his wife, Dr. Catherine Phillips. According to Forbes, John Phillips is worth $1.5 billion ($1.1 billion USD). Two years ago, that value was closer to $2.29 billion so he has dropped to a lower spot amid the 31 richest people in Toronto for 2023. Of course, that was before Shopify's stock price dropped by more than two-thirds and it laid off more than 10 per cent of the staff.
Even before he invested in Shopify, John Phillips was making moves. He invested early in Virtual Marine Technology and Sequence Bio. After 25 years as a corporate lawyer, he moved to an executive position at Clearnet, and benefitted when the company sold to Telus for $6.6 billion. After that big sale, Phillips focused on angel investing. He serves on the board of Shopify and as Chief Executive Officer at Klister Credit Corporation.
27. Catherine Phillips – $1.5 billion
She's not your average billionaire. Catherine Phillips works as a psychologist specializing in assisting cancer patients. According to Forbes, she is worth $1.5 billion ($1.1 billion USD). Phillips' wealth comes from her investment in Shopify, which declined over the past two years.
Dr. Phillips and her husband, John Phillips, invested early in Shopify. Dr. Phillips also wrote a book called Calm Your Mind, Warm Your Heart to help people battling cancer. The book brings to the world intimate stories about those battling cancer with the aim of helping folks who are dealing with the same difficulties. She also spends her time organizing support groups and works with the Healing Journey support program which assists cancer patients and their families.
26. Michael McCain – $1.5 billion
Michael McCain was born into the McCain frozen foods family founded by his father Wallace and uncle Harrison. He earned an Honours Business Administration degree from the University of Western Ontario. He began working in the family business in the late 1970s and held different positions including President and Chief Executive Officer of McCain Foods USA. 
In 1995, McCain Capital Corporation the Ontario Teachers' Pension Plan Board bought controlling interest in Maple Leaf Foods.  Almost three decades later, he remains firmly ensconsed within the ranks of the 31 richest people in Toronto for 2023.
Today, Michael McCain also serves as a director of McCain Capital Corporation and Maple Leaf Foods. According to Forbes, in 2023 Michael McCain is worth $1.5 billion ($1.1 billion USD). He earned customers' trust in 2008 when he publicly apologized for a listeriosis outbreak at the McCain plant and promised to do better.
25. Ronnen Harary – $1.5 billion
This just proves that toys are not child's play. Ronnen Harary has made a whole lot of money with them. It all began in 1994 when Ronnen Harary, with partners Anton Rabie and Ben Varardi, launched the Spin Master toy company with just $10,000.
The company first launched a Chia Pet-like toy called the Earth Buddy. They then went on to launch many other toys and gained recognition for its innovation. They created Devil Sticks, signed licensing deals including The Wiggles, then developed Air Hogs. Then, after years building successful toy launches, they developed Bakugon in 2007. It was a worldwide toy and entertainment phenomenon.
Harary also helped create PAW Patrol, another toy and entertainment juggernaut. SpinMaster is now involved in toys, animation and digital entertainment. This company stands behind some of the biggest brands today.
The company has also acquired some major toy brands including Marbles, Cardinal Industries and the beloved Etch-A-Sketch. The company went public on the Toronto Stock Exchange (TOY: TSX) in 2015. Today, Harary serves as a company director. Forbes magazine lists his net worth at $1.5 billion ($1.1 billion USD).
24. Dani Reiss – $1.6 billion
You've seen his coats on rappers, CEOs and people that live in frigid temperatures who actually need a Canada Goose winter coat. Dani Reiss is the president and CEO of clothing company Canada Goose. According to Forbes, Dani Reiss is worth $1.6 billion ($1.2 USD). buoyed by his $4.9-million salary.
Although Reiss took the company public in 2017, he didn't create Canada Goose on his own. The company started with Reiss's grandfather, Samuel Tick, who ​emigrated to Canada from Poland. After working as a fabric cutter, he created Metro Sportswear Limited. Later, Reiss's father married Samuel Tick's daughter and came into the family sportswear business.
The company developed a down-filling machine and proceeded to focus on making heavy winter coats that were worn by outdoor workers. Reiss joined the family business, then called Snow Goose, in at age 27. He firmly established the new Canada Goose name and earned a spot with the 31 richest people in Toronto for 2023.
He also championed the made-in-Canada movement by not moving production of the company's coats overseas when many other companies did. This national devotion has made Canada Goose products synonymous with high quality. As a result, people forked out about $1,000 for a Canada Goose winter coat.
Reiss is also known for his environmental activism and work with organizations such as Polar Bears International. He has also established a program that provides fabric and other clothes-making materials to remote Inuit communities in Canada.
23. Eric Sprott – $1.5 billion
Although his wealth is commonly associated with his investment firm, gold has a large part to do with Eric Sprott's increasing wealth. Sprott studied at Carleton University and started out his career as a research analyst at Merrill Lynch. He later went on to start his own investment company, Sprott Securities. He sold that company to its employees and went on to invest his wealth into gold and silver. That paid off by landing him amid the 31 richest people in Toronto for 2023.
He also founded Sprott Inc., which provides brokerage and lending services with a focus on equity investments. Sprott took the company public in 2008. According to Sprott, almost 90 percent of his investments outside of Sprott Inc., lie in gold and silver. Sprott has made a big investment in Teuton Resources Corp., which is a gold mining company in northern British Columbia.
Their mining operation is located in the Golden Triangle of northwest BC, which is believed to have the largest deposit of metals and precious minerals in the world. Sprott owns 20 percent of the company as the largest outside investor in Teuton. It is believed that only 0.0006 percent of the Golden Triangle area has had resources removed from it so far. Forbes pegs Eric Sprott's net worth at $1.5 billion ($1.1 billion USD).
22. Naomi Azrieli – $1.6 billion
Her father came to Canada with nothing after the Holocaust. Today, Naomi Azrieli sits on a billion-dollar empire of her father's making and a member of the 31 richest people in Toronto for 2023. According to Forbes, Naomi Azrieli has access to $1.6 billion ($1.2 billion USD).
Her story starts with David Azrieli fleeing Nazi-occupied Poland and separting from his family. He moved deeper into Russia as the war went on, eventually fighting in Iran and Bagdhad. He moved to British Palestine in 1942 and attended Technion University. He stayed in Israel until 1954 when he made his way to Montreal, Canada. There, he earned his degree from Université de Montréal and started a small construction business.
He started building duplexes before expanding to the big leagues with office towers, apartments and malls all over the US and Canada. Naomi now sits at the helm of Canpro Investments, the company that now manages the business. CanPro investments owns real estate all over the United States and Canada, including landmarks like Montreal's Sofitel. David died in 2014.
The Israeli portion of the business, Azrieli Group Ltd, was listed on the Israeli stock exchange as the country's largest IPO in 2010. Azrieli revolutionized retail and real estate finance in that country when David opened the first enclosed mall in 1985. The group operates 13 malls in Israel and leads that country's commercial and office real estate company.
Naomi, 58, shares the family fortune with her sisters Danna and Sharon Azrieli.
21. V. Prem Watsa – $1.8 billion
Prem Watsa is chairman and CEO of financial services firm Fairfax Financial Holdings which he founded in 1985. Born in India, Watsa later joined his brother in Canada. He attended the Indian Institute of Technology Madras in chemical engineering. When he arrived in Canada, he went to the Richard Ivey School of Business at the University of Western Ontario, where he earned an MBA.
His idol has always been Warren Buffet. He began acquiring insurance companies, which led him to the foundation of Fairfax.
After graduating, Watsa worked for an insurance company. Later on, he started an investment firm with his former boss. In 1985, he bought Markel Financial, a small insurance company and renamed it. Fairfax Financial Holdings was born! Forbes magazine puts Watsa's fortune at $1.8 billion ($1.3 billion USD), establishing him as one of the 31 richest people in Toronto for 2023.
20. Gerald Schwartz – $1.6 billion
Gerald Schwartz holds a Bachelor of Commerce and a law degree (LL. B) from the University of Manitoba. He holds an MBA from Harvard University. Schwartz worked in corporate law in Canada and then in Mergers and Acquisitions at Bear Stearns in the United States. When Schwartz returned to Canada, he co-founded CanWest Capital with Izzy Asper, which would later become CanWest Communications.
In 1984, Schwartz founded Onex Corporation with $50 million in private equity. The company listed on the Toronto Stock Exchange for the first time in 1987. Over the next 33 years, Onex acquired companies and grew to include credit and investment advisory.
Today, the company manages more than $46 billion in global assets. Schwartz found himself inducted into the Canadian Business Hall of Fame and has received the Order of Canada. According to Forbes, Gerald Schwartz is worth $1.9 billion ($1.4 billion USD) and stands with the 31 richest people in Toronto for 2023.
19. Allan Slaight – $1.7 billion
Sell the family radio and television broadcasting business, Slaight Communications, to Astral Media for $1.1 billion dollars. Next, start a family foundation that supports worthy and life-changing Canadian endeavours for seniors, indigenous peoples, and mental health initiatives. Still not busy enough, start a music label to promote Canadian talent. Wow. Allan Slaight has done a lot in and for Canada. According to Forbes, this all helped amass a fortune of $2.3 billion ($1.25 billion USD).
Allan Slaight loved Canadian cultural industries. He was a reporter, then program and promotions manager at CHUM in Toronto. He bought or launched multiple radio stations and founded Slaight Communications. In 1985, Allan bought the radio assets of Standard Broadcasting Corporation Ltd. He also owns part of the Toronto Raptors in the 1990s.
His family shares its wealth. In October 2013, the Slaight Family Foundation pledged $45 million to five Toronto hospitals and $20 million to the Princess Margaret Cancer Foundation. Showing his love of music, Slaight gave $18,000 in May 2013 to restore a grand piano belonging to musician Fats Domino. It had suffered damage in Hurricane Katrina.
18. Michael Lee-Chin – $1.8 billion
Known for his mentorship of other billionaires and millionaires, Michael Lee-Chin made a fortune as chairman and CEO of Portland Holdings Inc., a privately held investment company. That fortune stands at $1.8 billion ($1.3 billion USD) for the native of Jamaica who now lives in Burlington.
He built his wealth by investing in financial companies like National Commercial Bank Jamaica and AIC Limited. Lee-Chin acquired AIC in 1987. At that point, it had less than $1 million in assets but under his guidance, it grew quickly. By 2002, the wealth management and mutual fund business oversaw more than $10 billion in assets.
The 2008 recession hit his holdings hard, so Lee-Chin sold AIC to Manulife in 2009. These days, his 60-percent stake in National Commercial Bank Jamaica keeps him on this prestigious list.

17. Jack Cockwell – $2.3 billion
Jack Cockwell earned spots in the Canadian Business Hall of Fame and as a member of the Order of Canada. He knows all about number crunching as a trained accountant. He came to Canada from South Africa and helped build Brookfield Asset Management. You may know that name from its ability to pay investor dividends. According to Forbes, famed dealmaker Jack Cockwell has assets worth $2.3 billion ($1.7 billion USD) in 2023.
Most of Cockwell's wealth comes from his shares in Brookfield Asset Management, which is one of the largest money managers around. With Edper Investments Ltd., owned by the Bronfmans, Cockwell made deals in real estate, mining, and forestry, which helped Edper grow. In 1979, Edper bought Brascan, and Cockwell became a director in 1979.
Now known as Brookfield Asset Management, it operates as one of the world's biggest money managers, traded on the Toronto and New York Stock Exchanges (BAM.A: TSX, BAM: NYSE). It invests in real estate, infrastructure, renewable power, private equity, and the investment management firm Oaktree.
Cockwell handed the reins to fellow billionaire Bruce Flatt in 2002 and keeps himself busy sitting on a variety of boards which include Toronto's Ryerson University's Board of Governors.
16. Jay Hennick – $2.3 billion
As CEO of the real estate investment firm Colliers International, Jay Hennick also ranks as its largest shareholder. Born in 1957, he grew up in a small town north of Toronto largely made up of working-class families. As a teenager, he started a small company that managed a commercial swimming pool. By his third year in business, Hennick had hundreds of people working for him.
In 1989, he made his first steps in real estate with FirstService, then took the company public viat the Toronto Stock Exchange in 1993. Later, it merged with Colliers in 2010 and went public on on the NASDAQ. According to Forbes, Jay Hennick is worth $2.3 billion ($1.7 billion USD).
Hennick's family investment firm, Hennick & Co., also owns stakes in Foster & Partner Architects and Canada's Haventree Bank.
15. Hal Jackman – $2.3 billion
Although born to a line of men in public service, Hal Jackman is mega rich thanks to his private investments. According to Forbes, in 2023 Hal Jackman is worth $2.3 billion ($1.7 billion USD). The money comes from a major share in EL Financial Corporation, an investment and insurance holding company. It operates through the E-L Corporate and Empire Life. EL Financial Corporation Ltd. trades on the Toronto Stock Exchange (ELF: TSX).
His father, former MP Harry Jackman, created a financial services empire, which his son expanded over his decades at the firm. Now, his son, Duncan, runs the business as CEO, president and chairman of E-L Financial. Yet, Hal is the only family member identified as one of the 31 richest people in Toronto for 2023.
Jackman was the Lieutenant Governor of Ontario from 1991-1997. He was Chancellor of the University of Toronto, is an Officer of the Order of Canada, a member of the Order of Ontario. He was heavily involved in the Arts in Ontario. He is a director on the EL Financial board. 
14. Lawrence (Larry) Tanenbaum – $2.7 billion
If you're a sports fan in Toronto, then you know Lawrence Tanenbaum. Tanenbaum owns 25 percent of Maple Leaf Sports and Entertainment which owns the Toronto Maple Leafs hockey team, the Toronto Raptors basketball team and the Toronto FC soccer team.
But Lawrence Tanenbaum built an empire before spearheading the explosive growth of Toronto professional sports. From 1968 until 2000, Tanenbaum was President and Chief Executive Officer at Kilmer Van Nostrand (KVN). While he was in charge of KVN, he oversaw the merger of its subsidiary, The Warren Paving & Materials Group Limited with Lafarge North America, creating North America's largest diversified constructions material and cement supplier. In addition to his stake in Lafarge North America, he was also involved in CUC Broadcasting Limited, the fifth largest broadcaster in Canada.
Tanenbaum is Chairman of Kilmer Capital Partners Limited, which partners with two private equity investment funds. Tanenbaum has a Bachelor's of Science degree in Economics from Cornell University. According to Forbes, Lawrence Tanenbaum is worth $2.7 billion ($2 billion USD) in 2023.
13. Mitchell Goldhar – $3.3 billion
Mitchell Goldhar took malls up a notch and it really paid off. He founded real estate firm SmartCentres in the early 1990s, then expanded the business model to more than 265 shopping centers over the next two decades. Now, his wealth stands at $3.3 billion ($2.4 billion USD). You may recognize their trademarks penguins at the entrances.
In May 2015, Goldhar sold off most of SmartCentre's assets to SmartREIT (formerly Calloway REIT), for about $880 million in shares, cash and assumed debt. Meanwhile, he chairs SmartREIT, which also owns various developments across Canada. They all run through his private company Penguin Investments. See the connection there?
The 2015 deal also included a stake in the Vaughan Metropolitan Centre. This 100-acre "emerging downtown" promises to evolve into the financial, innovation and cultural centre of Vaughan, north of Toronto.
An avid soccer fan, Goldhar owns Israeli soccer team Maccabi Tel Aviv FC, which won the Israeli club league in 2019. In his spare time, he enjoys games of squash, tennis and hockey.
12. Mark Leonard – $4.3 billion
Software technology has proved to be a solid investment for Mark Leonard. His ownership of Constellation Software has put him in the billionaire's club and amongst the 31 richest people in Toronto for 2023. Leonard founded the company in 1995 and then went on to acquire many other tech companies resulting in a big share of the software technology landscape. 
According to Forbes, Mark Leonard has assets worth $4.3 billion ($3.2 billion USD). Constellation Software is based in Toronto, Canada and can be found on the Toronto Stock Exchange (CSU: TSX). The company provides software to private and public markets. It also acquires software businesses that have tech its clients need.
To date, the company has bought out more than 500 companies. The company is currently divided into segments. They are Volaris Group, Topicus, Perseus Operating Group, Vela Software, Harris Computer Systems and Jonas Software. Mark Leonard is the President and Chairman of the Constellation Software board.
11. Bruce Flatt – $3.6 billion
Businessman Bruce Flatt is a self-made billionaire often compared to Warren Buffet. According to Forbes, Flatt has a net worth of $3.6 billion ($2.7 billion USD).
Born in Winnipeg, he studied to become a chartered accountant. He helped revive Brascan through brilliant real estate deals, including buying Olympia and York in 1996. He took over the job of Chief Executive Officer of Brascan in 2002. He had only joined the company 12 years earlier. The company was later renamed Brookfield Asset Management (BAM.A: TSX, BAM:NYSE)
The company invests in alternative assets like infrastructure, private equity and real estate. Flatt is credited with expanding the company's reach across the globe and being instrumental in major financial moves for the company. This includes buying London's Canary Wharf in 2015 and finding new capital for General Growth Properties in 2010.
10. Andreas Apostolopoulos – $3.9 billion
According to Canadian Business, Andreas Apostolopoulos wealth stands at $3.9 billion. The family owns the largest privately-held real estate company, Triple Group. The company has humble beginnings as the founder of the company, Apostolopos, a Greek immigrant, started his Canadian journey as a worker for KFC.
He later went on to start a cleaning business followed by a plastics manufacturing company before setting up Triple Group. Apostolopoulos earned most notoriety for their controversial purchase of the Silverdome in Michigan in 2002. Apostolopoulos threw out a bid at an auction for the dome on a whim for $500,000 USD. The city expected $17 million USD. Without many eager bidders on the property, the Apostololopoulos family came out on top.
In another deal, they decided to create a casino on wetlands in Pickering, Ontario had the local community up in arms. Despite that, Triple Group got the go ahead. Although the casino and Silverdome make it seem like Apostolopolous made its fortune in luxury projects, that's actually far from the truth. His wealth arises from purchasing bargain-basement properties and flipping them. Regardless of how he did it, he takes the number 10 spot on the richest Canadians living in Toronto.
9. Peter Gilgan – $5.8 billion
Forbes estimates Peter Gilgan's net worth at $5.8 billion ($4.3 billion US) in 2023. Born to a family of nine in Burlington, Ontario, this real estate developer knows how to stand out from the crowd. After graduating high school, Gilgan chose to train as a chartered accountant. In his first job, he liked visiting clients and learning about the inner workings of their management. The companies that interested him the most were those working on private infrastructure. He soon figured out the secret sauce to mind-bending wealth is to build the kind of home he wanted to live in.
Peter Gilgan founded Mattamy Homes in 1978 and remains as its CEO to this day. The name derives from the oldest two names of his 8 children – Matt and Amy. Mattamy is one of the largest residential real estate developers in North America. In 2007 he went on to found a subsidiary of Mattamy homes, Stelumar Manufacturing. Stelumar allowed him to optimize his assembly line and cut the time needed to build a house. Gilgan also founded Mattamy Asset Management Inc. in 2018.
8. Stephen Smith – $4.6 billion
He went from bankrupt to billionaire and returns to the company of the 31 richest people in Toronto for 2023. Numbers released by Forbes indicate that Stephen Smith is worth $4.4 billion ($3.4 billion USD). If you've ever shopped around for mortgage rates, chances are you've heard about Smith's companies. 
Smith co-founded mortgage lender First National Financial in 1988 and stayed on as its chairman and CEO. Just over a decade later, he took the company public and never looked back. In addition to First National, Smith is co-owner of the lucrative Canada Guarantee Mortgage Insurance Company and Duo Bank of Canada. He also has interests in a variety of other financial corporations including Equitable Bank.
Smith holds a Bachelors in Engineering from Queens University and donated $50 million to his alma mater in 2015. In return, it named its business school in his honour.
7. Carlo Fidani – $6.3 billion
It all started with his grandfather's business in 1928 and in 2023 businessman Carlo Fidani has assets valued at an estimated $6.3 billion ($4.7 billion USD) according to Forbes. Fidani took over management of Orlando Corporation after the death of his father, Orey Fidani, in 2000. Originally named Fidani and Sons, Orland Corporation is headquartered in Mississauga, just west of Toronto.
The company manages more than 40 million square feet of commercial space and is involved in land development, design and construction throughout the Greater Toronto Area (GTA). It also purchases and develops high-value lands in the GTA. The company is known for its ability to provide full-service with everything from the land, to the design, permit obtainment and construction of a project which has contributed to its success. The company has a who's who list of clients including Best Buy, Banana Republic, Kraft Heinz Canada and Labatt Brewing Canada Ltd.
Fidani is known for his philanthropy such as a recent gift-matching initiative that will result in the donation of $15 million to hospitals. He has also donated to health sciences at the University of Toronto and to research for radiation therapy and computational biology. Fidani also co-owns the Canadian Tire Motorsport Park north of Toronto with Canadian racer Ron Fellows.
He received an Order of Canada in September 2018, in recognition of his achievements and service to the country.
6. Linda Campbell – $10.1 billion
According to Bloomberg, Linda Campbell has a net worth of $10.1 billion ($7.43 billion USD). Campbell is the granddaughter of newspaper titan, Roy Thomson, who was given the title of 1st Baron Thomson of Fleet due to his work in the news and information business. Her grandfather started off with the purchase of a single newspaper in Ontario – the Timmins Daily Press.
The baron eventually expanded his company across the country and even across the Atlantic Ocean to form Thomson Corporation. After his death, his three children – Kenneth Roy, Phyllis Audrey and Irma Jacqueline took it over. Phyllis Audrey, with her husband Elwood Campbell, went on to have three children of her own, including Linda Campbell.
Today, Campbell owns an 11 percent stake of the Thomson family's fortune. She has earned a reputation for her philanthropic efforts. Recently, she, along with her two sisters, spent $30 million USD to create the Campbell Center for Addiction and Mental Health.
The Thomson family collectively has assets worth $74.3 billion ($55.6 billion USD) in 2023. That's why you'llbe seeing a few more Thomsons on this list of the 31 richest people in Toronto for 2023! 
5. Gaye Farncombe – $10.1 billion
Don't let the last name fool you. Gaye Farncombe is another member of the Thomson family and in turn owns a piece of the empire. According to Bloomberg,the CEO World, Gaye Farncombe has a net worth of $10.1 billion ($7.43 billion USD). Farncombe is another granddaughter of the great Canadian newspaper mogul, Roy Thomson. Her mother was Phyllis Audrey Thomson. Farncombe is the sister of billionaire Linda Campbell, a peer on the 31 richest people in Toronto for 2023. 
According to Private Wealth magazine, Farncombe also owns 11 percent of Woodbridge investment firm. The billionaire is married to furniture maker Murray Farncombe. Farncombe, along with her husband and another partner, owned the high-end furniture store, Murron's Cabinetree, in Oakville, Ontario.
The store was a much-loved part of the Oakville community, complete with a mascot bear and a welcome board. However, it closed its doors in 2019. As Murray told the Oakville Beaver at the time, "I'm not getting any younger and the furniture is not getting any lighter."
Farncombe stays out of the limelight compared to many of her wealthy siblings and cousins ​​but contributes to philanthropic ventures with her two sisters. The sisters have donated millions to cancer research among other causes.
4. Taylor Thomson – $12.9 billion
You may know Taylor Thomson as a celebrity actor status than for her billions. According to Bloomberg Business Index 2023, Thomson is worth $12.9 billion ($9.46 billion USD) and despite that massive number she is not the first, but rather the second, richest Canadian woman living in Toronto.
Taylor Thomson is the daughter of Kenneth Thomson and sister to David and Peter Thomson. Like her brothers, she owns a 14 percent stake in her family's investment company. Born Lynne Thomson, she later changed her name to Taylor Thomson. The young billionaire passed the bar exam and worked as a lawyer before diving into the world of acting.
No one would call her a star but she did act in several television series in the 1990s and even appeared in a video game. These days, Taylor Thomson appears to be focusing on building her real estate portfolio with more than $120 million worth of real estate in California alone.
3. Peter Thomson – $12.9 billion
You'll see a few more members of the Thomson family before we get through with this list. Peter Thomson co-chairs Woodbridge, which manages the investments of the Thomson family. According to Bloomberg Billionaire Index 2023, Thomson is worth $12.9 billion ($9.46 billion USD) and owns a 14 percent stake of Woodbridge. The compnay manages investments in Thomson Reuters, Bell Media, the Globe and Mail and others.
Peter Thomson is no ordinary billionaire. He is also a rally race card driver for Thomson Motorsport. His father Kenneth Thomson was the son of Thomson Corp. founder Roy Thomson. Peter reamins lesser known as his older brother, David, became the face of the company after the death of their father.
Peter Thomson holds a bachelors degree from Western University. Peter and his wife, Diana Thomson, are known in the Toronto area for their philanthropic efforts. For example, they donated $5 million to Toronto East General Hospital for the creation of a patient care centre.
2. David Thomson – $12.9 billion
Among the whole list of the 31 richest people in Toronto for 2023, only one of them can call himself a baron. David Thomson wears the title of 3rd Baron Thomson of Fleet and is worth $12.9 billion ($9.46 billion USD) according to Forbes. 
His grandfather, Roy Thomson, first earned the title of baron. This man started the Thomson Corporation with the purchase of a single small town newspaper in Ontario. Thomson Corporation acquired Reuters in 2008 to form Thomson Reuters.
According to an SEC filing, the Thomson family's financial management firm, Woodbridge, had a 63.6 percent share of Thomas Reuters Corp. in 2018. David Thomson co-chairs Thomson Reuters, the Globe and Mail newspaper and Woodbridge. He has also invested in True North Entertainment, the company that owns the Winnipeg Jets hockey team. Further, he owns real estate developer Osmington.
David Thomson is well known in art circles and for his donations to the National Gallery of Ontario. One of his recent contributions was to the creation of the Canadian Photography Institute for which he donated his private Origins of Photography collection.
1. Sherry Brydson – $20.6 billion
Sherry Brydson owns 23 percent of the Thomson family's investment firm, Woodbridge, and is worth a whopping $20.6 billion ($15.2 billion USD) in 2023 according to Bloomberg. Therefore, she tops the list of the 31 richest people in Toronto for 2023.
Her cousin, Dave Thomson, may be the face of the Thomson family in public but Sherry Brydson certainly offers a powerful voice in the Thomson family boardroom. Brydson's ventures also go beyond Woodbridge via investment firm Westerkirk Capital. Westerkirk manages investments in hospitality, aviation and real estate. Besides these million dollar investments, Brydson owns a few small businesses in Toronto including Thai restaurant Bangkok Garden and Elmwood Spa.
Brydson goes beyond moneyed circles for her environmental activism. In fact, her articles on pollution in the University of Toronto's campus newspaper are often credited with starting off Canada's green movement. The billionaire is also known for her work with women's issues and financial support of the YWCA.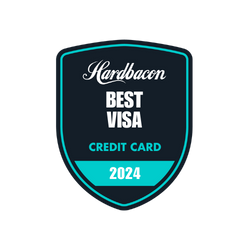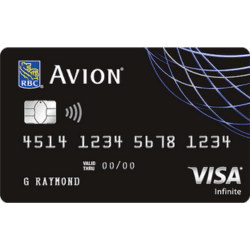 RBC Avion Visa Infinite
Get up to 35,000 Avion points*, that's enough to fly anywhere in North America or the Caribbean! Apply by January 21, 2024. Apply online and get a response in as little as 60 seconds. * Conditions apply.