The 20 Best Ecotourism Destinations for Canadians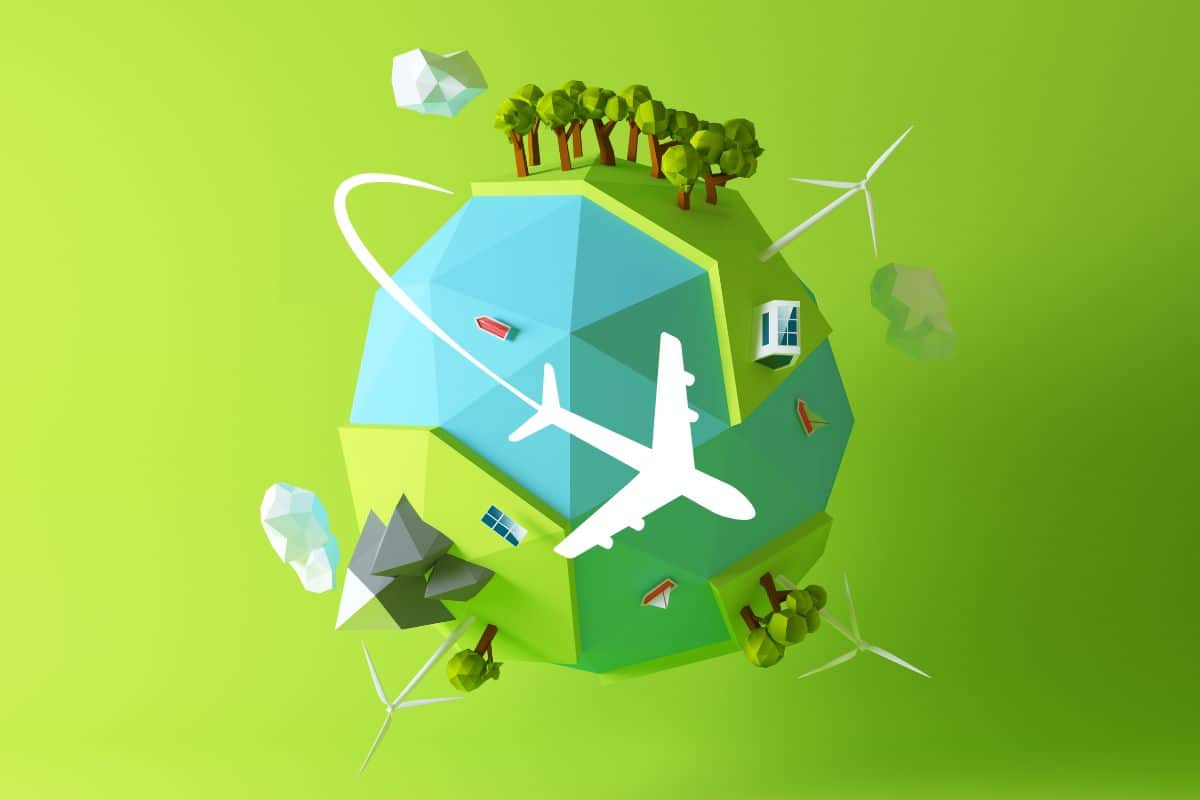 You've likely heard the term 'ecotourism' before. In 2020, when tourism was abruptly halted due to the pandemic, popular tourist destinations that normally received thousands of visitors per year were suddenly left vacant. As a result, the world saw how quickly these landscapes can transform and repair themselves when left untouched.
Now that international travel is resuming, ecotourism is once again a topic of discussion.
But what exactly is ecotourism? Here's what to know and where to find the best ecotourism destinations for Canadians.
What is ecotourism?
The International Ecotourism Society (TIES) is an American organization founded in 1990 and tasked with promoting ecotourism around the world. It does so through research, training, and enforcing established guidelines in the sector.
TIES defines ecotourism as travel that is done responsibly by preserving the surrounding natural habitat and involving an area's local population in a meaningful way. Ecotourism companies strive to entertain and educate travellers about the area they are visiting without disturbing the natural environment and do not exploit local people. They also pay their employees a livable wage. In addition, many ecotours opt to use renewable energy sources and try to generate as little waste as possible.
With so many Canadians committed to sustainable travel, we've rounded up a list of the best ecotourism destinations in Canada, the United States, and Latin America. We've focused our list on the Americas because air travel is hard on the environment, with long plane trips creating greater fossil fuel emissions.
Read more about The Best Airlines in Canada.
How to tell if an ecotour is truly sustainable
Unfortunately, it can be difficult to tell at the outset if the company you've booked an ecotour with is truly committed to sustainability. Some companies promote themselves as ecotours but cut corners or don't follow all necessary guidelines.
With no enforcement entity to hold companies accountable, the onus is really on the traveller to research the businesses they book travel with. You can check if you've booked an upstanding ecotour by following these tips to check for:
Certifications
Check for responsible and sustainable tourism certifications. A few organizations and recognitions to look for are the Global Sustainable Tourism Council, the Long Run's Global Ecosphere Retreats standard, and the Certification for Sustainable Tourism.
Ownership
Who owns the company and how they are giving back to the community? Does the company employ local people? Don't be afraid to ask these questions to your tour guide or the agent who is making your booking.
Operations
If there is wildlife in the area, does the tour invade their space? Ecotours should be focused on interfering with the ecosystem as little as possible, which means leaving the animals alone.
Read more about 4 Ways to Invest While Making the World a Better Place.
[Offer productType="CreditCard" api_id="5f31a9ab92ec22115033b2c2″ id="145739″]
Ecotourism destinations in Canada
Vancouver
You might not think 'green' when you think of Canada's busiest port city. However, Vancouver is actually one of the greenest cities in North America. With the launch of its Greenest City Action Plan in 2011, Vancouver increased its recycling, investments in energy-efficient construction plans, and now offers visitors quite a few ways to reduce their environmental impact.
The city is easily connected to Vancouver Island, as well as the other gulf islands, where tourists can book tours with companies committed to preserving the rugged beauty of the Pacific Northwest coast. Visitors to Vancouver can learn more about the local Indigenous culture from the many museums in the area, or by visiting Haida Gwaii, a well-preserved tropical wilderness and First Nations community rich in history and culture.
Muskwa-Kechika
Situated in the northern region of the Canadian Rockies, Muskwa-Kechika is a biodiverse area roughly the size of Ireland. Despite its size, few people have heard of it because of its unique management system that enables the people who live there to do so harmoniously with the land. If you travel to Muskwa-Kechika, you will be rewarded with a rugged landscape, jaw-dropping beauty, and the chance to take part in a multi-day excursion through the wilderness on horseback.
New Brunswick
The gateway to the maritime provinces of Newfoundland and Labrador, Nova Scotia, and Prince Edward Island, New Brunswick is also home to Fundy National Park, where you can find the highest tides in the world.
Scour the seafloor for unique shells at low tide or take to the seas in a guided kayak tour at high tide. If you're brave enough to swim in the freezing waters of the Atlantic, and if you apply in time and are very, very lucky, you might be one of only 8 people chosen to join a snorkelling expedition with Parks Canada biologists and Indigenous elders. During the expedition, you will learn about the struggle of the Bay of Fundy Atlantic Salmon, one of the most endangered animals on the continent.
If you don't get chosen for the expedition, you can still enjoy the water. New Brunswick is home to the warmest saltwater beaches in Canada. Check out Parlee Beach and Murray Beach, to name a few.
Drumheller
This sleepy town in Canada's badlands is located in Alberta, northwest of Calgary. It's home to the Royal Tyrell Museum. If you're travelling with kids, Drumheller is worth a stop.
The museum boasts six floors of massive dinosaur bones and other fossils that will be sure to keep kids entertained. Once outside, check out the Hoodoos, oddly shaped sand formations that stand about 20 feet high.
The Canadian Rockies
No trip to Canada would be complete without visiting the Canadian Rocky Mountains. Many tourists only think of Banff when they think of the Rocky Mountains, but there is so much more to the nearly 1500-kilometer stretch of mountain ranges that separate British Columbia from the province of Alberta. Apart from Banff National Park, there are Yoho, Glacier, and Revelstoke National Parks, all located a short drive from the mountain towns of Golden and Revelstoke.
The parks offer guided hiking, kayaking, or canoeing tours, as well as white water rafting. You can camp in the national parks, either in an official serviced campsite or, if you're looking to cash in some credit card points, at an eco-lodge. You can also hike into the backcountry and spend the night in an alpine lodge. Just be sure to pack out whatever you pack in. 
Manitoba
Visitors to Canada might not initially think of adding Manitoba to their itinerary. But with vast acres of gently rolling fields, the aurora borealis, and some amazing sunsets, anyone who does visit will be glad they did.
Manitoba is known as the polar bear capital of the world, and a guided tour in Churchill might allow you to see them from a safe distance, both for you and the polar bear. For a more rugged and remote experience, there's The North Seal River watershed, only 96 kilometres from the Nunavut border, where you can gaze up at the Northern Lights, hear the wolves cry, and maybe even spot a beluga whale.
Tofino
The tiny district of Tofino sits on a peninsula within Clayoquot Sound, just north of Pacific Rim National Park. A similar small town, Ucluelet, is easily accessible just south of the park. The area here is brimming with sea life, the beauty is unmatched, and the weather is wild and unpredictable due to its location facing the Pacific ocean.
Local residents are committed to preserving the land and culture here and both Tofino and Ucluelet offer much in the way of ecotours, Indigenous education, and informative, immersive experiences. Tofino is geared more towards tourists and Ucluelet has a more laid-back, lived-in feel to it.
Ecotourism destinations in the United States
Hawaii
Preserving the land is a vital part of Hawaiian culture, exemplified by the idea of Malama Aina, which means to care for and honour the land. The ecosystem in Hawaii is complex and delicate, and the islands are home to more endangered and threatened plant and animal species than anywhere else in the world.
Visitors to Hawaii can take part in any of the ecotours available, as there are quite a few to choose from. Learn about Hawaiian culture at a hula festival, take surfing lessons from local teachers, and learn about ancient sustainability methods, some of which are still practiced on the islands today, at Pu'uhonua o Hōnaunau National Historical Park.
Oregon
Another stop on the Pacific Northwest coastline, the state of Oregon offers its visitors plenty of bike paths to enjoy as they eat and drink their way through an impressive food scene. Many new restaurants in Oregon are committed to reducing their environmental impact, from sourcing locally to investing in green energy sources.
Amity Vineyards, a local Oregon winery established in 1974 by Myron Redford and purchased by the Harms brothers in 2014, is committed to using sustainable practices and has partnered with several sustainable organizations.
Colorado
Ecotourism in Colorado is alive and well. With 42 state parks, nearly 5% of the state is protected land, meaning that development and motorized transportation are prohibited. Locals know how important the wilderness here is, and many tour companies are willing to do what it takes to preserve it. If you plan on doing any hiking or kayaking in Colorado, consider hiring a guide from any of the state's ecotourism companies.
A guide will be sure to know the best local trails and can help prevent you from wandering off into a fragile wilderness area if you are unfamiliar with the territory. Anyone wanting to learn more about mountain environments can visit the Walking Mountains Science Centre. Depending on your credit card's hotel policy, you might be able to use your points to book a room at an ecotourism resort. 
Alaska
Environmentalism is of utmost importance to the residents of this rugged and wild part of the world. With over 100 national and state parks, conservation should be front of mind for anyone who ventures to Alaska, as it is home to many endangered and threatened animal species such as whales, albatross, and wood bison.
There are many ecolodges that run on alternative power sources and you can explore the tundra with the help of a local guide. Be sure to use a tour company that bares the logo of the Adventure Green Alaska Certification Program, which means that they are practitioners of environmental, social, cultural, and economic sustainability.
Virginia
Bird watchers will love exploring the Virginia Birding and Wildlife Trail, an expansive driving trail that connects some of Virginia's best bird-watching spots to local bike and walking trails. The Bird and Wildlife Trail was the first of its kind in the United States and is divided into three areas.
The coastal area features swamps and marshes, pine forests, and wild barrier islands. The mountain area showcases impressive vistas, reservoirs, and forested trails. Finally, you can find expansive grasslands and large reservoirs in the Piedmont area. For even more hiking, check out Virginia's sections of the Appalachian Trail.
Florida
The Florida Keys National Marine Wildlife Sanctuary is comprised of 15 separate areas (that's over 2,900 square miles of water) protected by the federal government. Anyone who sets foot in Keys water is automatically in the sanctuary, so you may have already visited the area without even knowing it.
Coral reefs, shipwrecks, and seagrass beds have been put in place to protect the area and promote diverse marine life. Recreational and commercial activities like fishing, diving, and boating are monitored and sanctuary rules are enforced to keep the area as pristine as possible. Learn more about the plant and animal species that live here at the Florida Keys Eco-Discovery Center.
Ecotourism destinations in Latin America
Chile
Chile is world-renowned for its shape and location. This long, narrow country runs along the western edge of South America and is well-known for its wildly diverse weather patterns and landscapes. In 2016 and 2017 it was named the Leading Adventure Tourism Destination by World Award Travels.
Adrenaline seekers can sandboard the dunes of the desert, go white water rafting, mountain biking, or walk on glaciers, all with a local tour guide at your side. Hikers and photographers will appreciate the natural beauty of the Atacama Desert's Mood and Mars Valley and La Campana National Park.
Costa Rica
Costa Rica is home to one of the most biologically diverse habitats on the planet and is a famously prime location for ecotourism. You can find rainforests, volcanoes, and mangroves all in this one small country in Central America.
Many of the animals and plant life here are protected by the country's national parks, and tourists can do their part by choosing a tour company committed to sustainable practices. Go river rafting, hike to the Waterfall Gardens in La Paz, or experience bird watching in San Gerardo de Dota, a well-kept secret south of the capital.
Mexico
Mexico is a country that's rich in history, tradition, and culture. While the Spanish conquest left a major mark on Mexican culture, Indigenous people have held on to their own unique customs, which tourists can learn more about by taking a guided tour to some of these communities.
Learn about Chiapas farming techniques, an area with a very impressive agricultural history, hike around Copper Canyon or find a special souvenir created by a local artist at the Chapala Art Fair.
Panama
Panama serves as a land bridge separating two continents, North and South America, as well as two oceans, the Atlantic and Pacific. Despite its size, this narrow strip of land is home to many colourful and diverse plant and animal species.
There's something for everyone in Panama: rainforests and crystal clear lagoons will delight nature lovers, adrenaline junkies can get their fix white water rafting or scaling the face of a mountain, and there is plenty of history and architecture to keep scholars busy. Coiba Island, once used to house prisoners, is now a UNESCO World Heritage Site where few humans are able to travel, but scuba diving in the surrounding waters is extraordinary.
Ecuador
Another small country with huge potential, Ecuador sits on the equator, hence the name. In Ecuador, you will find a rich culture steeped in history, amazing food, the wonders of the Amazon jungle and, of course, the Andes Mountain ranges.
The Andes is the longest continental range in the world, known as Sierra by the locals, extending into Venezuela, Colombia, Peru, Bolivia, Chile, and Argentina. Crucita, a seaside town known for its windy conditions, is a popular destination for seasoned hang gliders and paragliders, but even beginners can experience the thrill of flying above the stunning landscape by doing a tandem ride.
Peru
Visiting Machu Pichu had become a bit of a controversial topic in recent years. With over a million visitors per year, the once perfectly preserved Inca city, an impressive archeological find, began showing signs of overuse. As a result, the Peruvian government implemented a cap on the number of tourists who can visit Machu Picchu per year.
Only 2,500 people are allowed at the site per day and reservations must be made in advance. Instead, travellers can check out the Manu Biosphere Reserve, the Tambopata National Reserve, or the Pacaya-Samiria National Reserve.
Argentina
Of course, Argentina is practically synonymous with Patagonia, a geological region in the south of the country known for sensational views of mountain peaks and glaciers. Ecotourism is absolutely vital to this area in order to keep it in pristine condition for years to come.
After Patagonia, hike to Iguazu Falls, then explore more of the country via bicycle in the province of Mendoza, head north to see the salt flats in Jujuy. You can also check out the Quebrada de Humahuaca, a stretch of both valleys and mountains and a UNESCO World Heritage Site.
FAQs about ecotourism
What is ecotourism?
Ecotourism is defined as "responsible travel to natural areas that conserves the environment, sustains the well-being of the local people, and involves interpretation and education." It is a form of tourism that focuses on travelling in an environmentally, economically, and socially sustainable way.

Ecotourism offers travellers a way of visiting exotic environments while preserving delicate ecosystems and endangered species. It also focuses on how tourists can stimulate the local economy of the area by supporting local businesses and by avoiding big tourism companies that seek to exploit the people who live in the area.
How does ecotourism affect the environment?
When done responsibly, ecotourism is an excellent way to preserve the environment. Ecotourism best practices stress the importance of protecting fragile ecosystems by avoiding unnecessary disruption of the land. This allows for the healthy growth of flora and increases forest cover, ensuring that the local animal population has an adequate food supply. Ecotourism often opts for renewable energy sources to reduce the company's carbon footprint.
Is ecotourism good or bad?
Ecotourism is only good when done responsibly. When done well, ecotourism is a great thing for the environment, the economy, and the population. However, ecotours that do not meet the standards of ecotourism set in place by the Global Sustainable Tourism Council can be quite harmful.

The standards include "effective sustainability planning, maximum social and economic benefits for local communities, minimum negative impacts on cultural heritage, and minimum negative impacts on the environment. Unfortunately, there is no enforcement agency or punishment system set in place for companies who falsely advertise ecotourism, so it is up to travellers to do their due diligence and make sure they work with a company that is truly sustainable.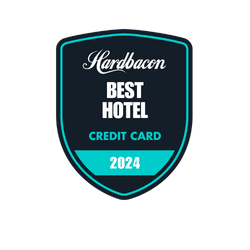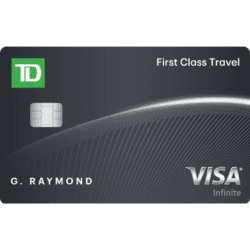 TD First Class Travel® Visa Infinite* Card
22.99% (20.99% for Quebec Residents)
22.99% (20.99% for Quebec Residents)
Special Offer: Earn up to $1,000 in value†, including up to 115,000 TD Rewards Points† and no Annual Fee for the first year†. Conditions Apply. Account must be approved by January 3, 2024.
†Terms and conditions apply.
The Toronto-Dominion Bank (TD) is not responsible for the contents of this site including any editorials or reviews that may appear on this site.
For complete and current information on any TD product, please click the Apply now button..