How to Get a Priority Pass for Free in Canada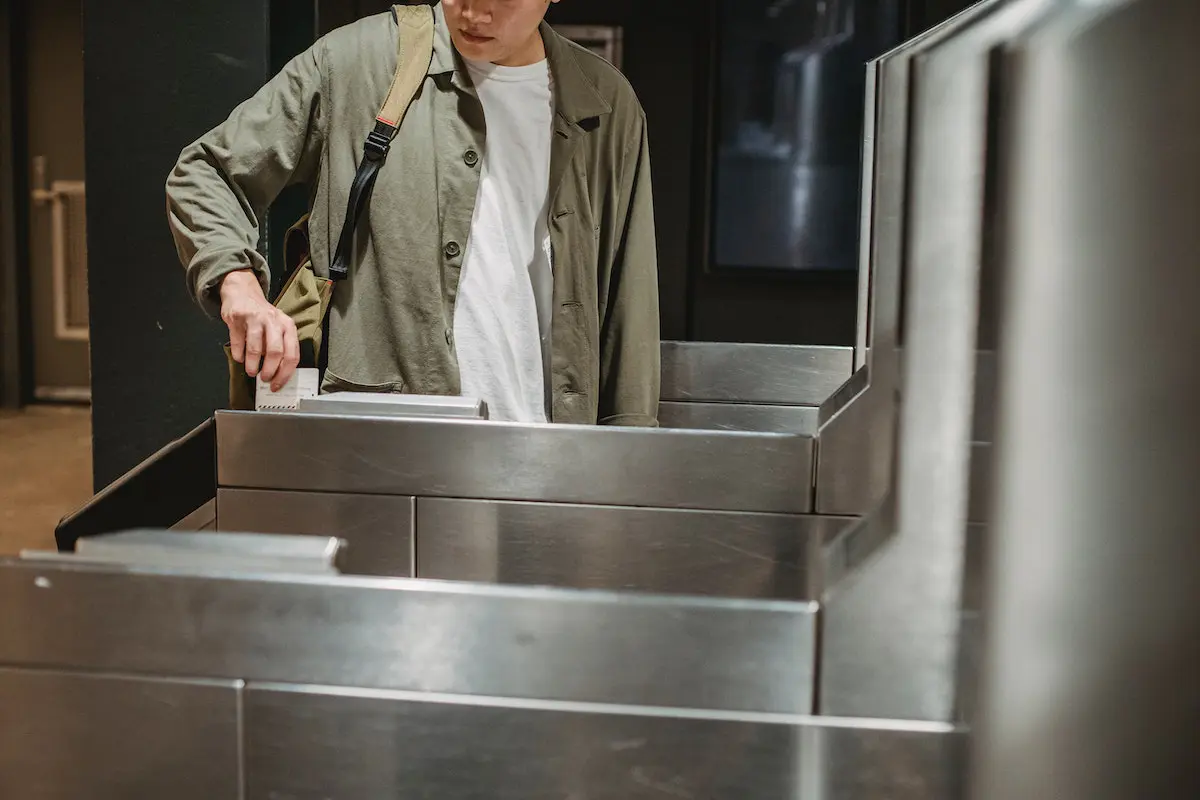 Airport lounges are great but, often, you need to fly exclusively with one airline or hold a first-class ticket to access them. Priority Pass, on the other hand, suits anyone who wants to purchase a membership. But they come at a high cost. This article will break down exactly how to get Priority Pass for free through credit cards' special offers.
What is Priority Pass?
Priority Pass serves as essentially a 'club' that grants members access to airport lounges, plus a few other perks that make air travel easier and less stressful. Many airlines have their own lounges, such as Air Canada's Maple Leaf Lounges. These exclusively cater to members of Air Canada's loyalty program and first-class ticket holders.
With a Priority Pass membership, you can access their lounges regardless of where you sit on the plane. What's more, Priority Pass is privately owned. They partner with various airports, allowing you to enjoy airport lounge benefits even if you don't fly with one specific airline.
Benefits that airline lounges offer
Airline lounges offer a welcome respite for many frequent fliers. In short, they provide a relaxed and peaceful atmosphere that's hard to come by in busy crowded airports. Separated from the rest of the airport, in lounges, you can relax, have something to eat or get some work done while you wait to board. In some cases, you can even get into the airport lounge after landing at your destination. This helps when you need to get some last-minute work done before starting your vacation. 
Snacks & refreshments
Airport lounges provide snacks and hot meals to their members, as well as an open bar, free of charge. Yes, this can this save you money. However, think about how much time you would save by not having to wait in lines at airports, especially if you travel frequently.
WiFi & business centre
Many airport lounges also have a separate business centre, so you can get some work done in peace and quiet. Sometimes, you get faster and more reliable Wifi than in the rest of the airport. 
Shower, nap & spa services
Finally, Priority Pass proves especially handy for those extra-long layovers or travel plans that have been derailed due to cancellations or other unforeseen delays. Some Priority Pass lounges, like the lounge in JFK in New York, give their guests access to hot showers. Others, like LAX and San Diego International, offer spa services. Meanwhile, Priority Pass holders can even get some rest in one of Dubai's Sleep n' Fly nap rooms. 
Priority Pass has more than 1,300 lounges in 500 cities around the world. In addition to lounge access, Priority Pass members can book a private airport transfer by using the Priority Pass app. You can also get preferential rates at more than 50,000 car rental locations. Finally, enjoy in-terminal discounts at many airport dining and retail locations as well as spa treatments.
Anyone can pay the membership fee to join, but, fortunately, there is a way to get a free or heavily discounted membership to Priority Pass. Many major credit cards, particularly American Express, offer Priority Pass membership as one of the perks of signing up and you can take advantage of this and other special offers to essentially frequent airport lounges for free.
How much does Priority Pass cost?
The first thing you should know is how much a Priority Pass costs. You can choose from 3 membership tiers. This range works well for a budget traveller or someone who doesn't fly often enough for unlimited access.
Standard Membership
The Standard Membership costs $99 USD per year. You can take advantage of perks such as airport transfers and discounted rates for things like car rentals. However, access to the Priority Pass lounge does not get included with this membership. Each visit costs an additional $32 USD. 
Plus Membership
The Standard Plus Membership is much pricier at $299 USD per year. This membership allows you 10 free visits to any Priority Pass Airport lounge per year, but additional visits will cost $32 USD. You can also bring a guest into the lounge with you with this membership for an additional $32 USD.
Prestige Membership
Finally, the Prestige Membership gives its holders unlimited access to any Priority Pass with the option to bring a guest for an additional $32 USD. Prestige Membership costs $429 USD per year. 
While the perks are great, membership can be costly, but luckily, there are ways around that. In this article, we'll go over how to get a Priority Pass membership for free by signing up for one of the Canadian credit cards that offer free or discounted membership. 
Credit Cards with Priority Pass Membership
[Offer productType="CreditCard" api_id="5f46c3834726ce7207266a78″ id="145855″]
The American Express Platinum credit card is by far the best way for frequent travellers to get a Priority Pass for free. While the $799 yearly fee is quite steep, most of that cost is offset when you factor in the value of the Priority Pass and Amex's reward points system.
Priority Pass membership through the Amex Platinum credit card gets you unlimited access to airport lounges all over the world for you. Bring along a guest, regardless of the airline you fly with. That's a $429 value right there. You don't even have to use your Amex to pay for the flight in order to use Priority Pass, although you might want to. After all, you can earn 2 points for every dollar spent on travel purchases. But if you book eligible hotel and car rentals through the Amex Travel Online portal, you earn 3 points per doller. Cardholders can also earn 2 points for every dollar spent on dining and takeout, plus 1 point for all other purchases. 
New cardholders are welcomed with a bonus of 100,000 reward points for spending $10,000 within the first 3 months of card ownership. Also when making a purchase between months 14-17 after opening the card. Reward points can be used towards flight tickets and upgrades. Further, the Amex Platinum card also gets you Gold status membership in many major hotel loyalty programs. There, you get to enjoy perks like late checkout and free breakfast free of charge, a value worth well over $300. If you travel often, this is the best and most cost-effective way to get a Priority Pass for free. 
[Offer productType="CreditCard" api_id="637559a7985fbd4494bfcb32″ id="146139″]
The American Express Business Platinum card offers many of the same perks as the American Express Platinum card but is geared toward business owners and cardholders who travel frequently for business-related purposes. You still get the 120,000 welcome points, but you need to spend $15,000 within the first 3 months as well as make a purchase between 14-17 months of card membership, which can be done easily enough as businesses tend to come with a lot of expenses. Additionally, the yearly fee is $799.
After factoring in the $429 value of the Priority Pass membership, the net cost of the card is a mere $370, easily made up with a rewards-earn rate of 1.25 points per dollar spent, not to mention the automatic Gold status membership you'll get at major hotel chains.
[Offer productType="CreditCard" api_id="62c4512c8e710d4f783b951c" id="145016″]
If the $700 yearly fee for the American Express Platinum card is just too costly, The Scotiabank Platinum American Express card is a great alternative. It costs only $400 per year and you need a minimum yearly income of at least $12k.
This card grants the holder 10 passes per year to Priority Pass lounges, plus 4 visits per year for additional cardholders, even if you don't use the card to pay for the flight. Scotiabank is also the only bank in Canada that doesn't charge a 2.5% fee for foreign transactions, which can save regular travellers quite a bit of money, but it's also a huge advantage even if you don't travel that often.
Right now, you can earn 50,000 Scene points if you spend $3000 within the first 3 months, plus 10,000 more points for spending an additional $10,000 within the first 14 months, which is worth about $2100, making the card well worth the price.
After that, you can earn 2 Scene points for every dollar spent on eligible purchases, which can then be redeemed for reward travel through the Scene+Travel portal. If this offer sounds good, you'll need to jump on it soon, because it's only available until October 31st, 2022.
[Offer productType="CreditCard" api_id="614a41ceaf3017413828c741″ id="145829″]
With an annual fee of only $250, the American Express Gold Rewards card is a much more economical choice if you don't fly often enough to take full advantage of Priority Pass Prestige membership. While you will get a complimentary membership to Priority Pass, this membership does not include lounge access, and you will need to pay $32 USD if you want to visit the lounge.
You will, however, be able to take advantage of other benefits like airport transfers and in-terminal discounts, plus a welcome bonus of 40,000 reward points if you spend $3000 in the first 3 months and a $100 annual hotel credit. Not only that but when you use your card to book travel arrangements you are automatically covered under American Express's comprehensive insurance plan that even covers hotel burglary and car rental theft, a value of over $150, so even just one trip per year offsets the cost of the card.
[Offer productType="CreditCard" api_id="5f32aa0a63ae8636997fa6a7″ id="135794″]
The annual fee for the Scotiabank Gold American Express card is only $120, making it the most affordable credit card on the list. You can get a preferred discount rate of 35% on Priority Pass membership with this card, making the final cost of standard membership just $65 USD per year. With a welcome bonus worth well over $400-$500 in travel rewards alone, this card is perfect for travellers who just want their airport experience to go a little smoother but don't necessarily need all the perks that lounges offer.
FAQs About Priority Pass
What is Priority Pass?
Priority Pass is an airport lounge access program. It gives its members access to comfortable lounges with a long list of amenities, as well as access to other airport facilities that make travelling a more relaxing and enjoyable experience. Unlike airline lounges that only grant lounge access to first-class ticket holders or require its members to fly exclusively with that particular airline, a Priority Pass membership can be purchased and used by anyone, regardless of which airline they fly with or where on the plane they sit.
Is Priority Pass free?
Priority Pass membership isn't free, but anyone can purchase a membership. Some credit cards offer Priority Pass membership at no additional cost apart from the yearly fee, and the accumulation of rewards and the ability to collect bonus points can absorb the cost of membership, making Priority Pass membership essentially free.
Do Priority Pass lounges have free food?
Priority Pass lounges offer a range of snacks and meals, including hot meals in some locations, as well as an open bar to its members free of charge. While not technically free, per se, since the price of food and drinks is included in the cost of membership, members can get food and drinks in the lounge at no additional cost. 
Which credit cards offer free Priority Pass in Canada?
The American Express Platinum and Business Platinum credit cards are the two best credit cards that offer Priority Pass for free to Canadians. Others include the American Express Gold Rewards card, the Scotiabank Gold American Express card, the Scotiabank Passport Infinite Visa card and the Scotiabank Platinum American Express card.
How to apply for a Priority Pass?
You can apply for a Priority Pass membership directly through the Priority Pass website. If you've signed up with a credit card that offers Priority Pass membership for free, you can activate your membership online or by calling the customer service number.
Can I share my Priority Pass membership?
The Standard Plus and Prestige Memberships allow pass holders to bring guests to the lounge for an additional cost of $32 USD. Some credit cards, such as the American Express Platinum and Business Platinum cards, offer unlimited access to airport lounges for the cardholder and 1 guest. 
Is Priority Pass worth it?
Travellers who fly frequently or who appreciate some extra comforts while they travel will likely find Priority Pass worth the cost of membership. Airports are stressful environments, and Priority Pass can alleviate some of that stress by helping members get to the airport quickly and efficiently, providing a place to relax and freshen up between layovers, a quiet space to work, and more.
Disclaimer: American Express is not responsible for maintaining or monitoring the accuracy of information on this website. For full details and current product information, click the Apply Now link.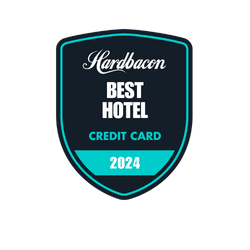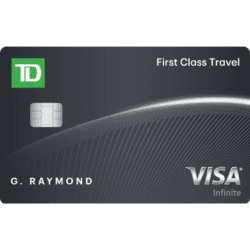 TD First Class Travel® Visa Infinite* Card
22.99% (20.99% for Quebec Residents)
22.99% (20.99% for Quebec Residents)
Special Offer: Earn up to $1,000 in value†, including up to 115,000 TD Rewards Points† and no Annual Fee for the first year†. Conditions Apply. Account must be approved by January 3, 2024.
†Terms and conditions apply.
The Toronto-Dominion Bank (TD) is not responsible for the contents of this site including any editorials or reviews that may appear on this site.
For complete and current information on any TD product, please click the Apply now button..