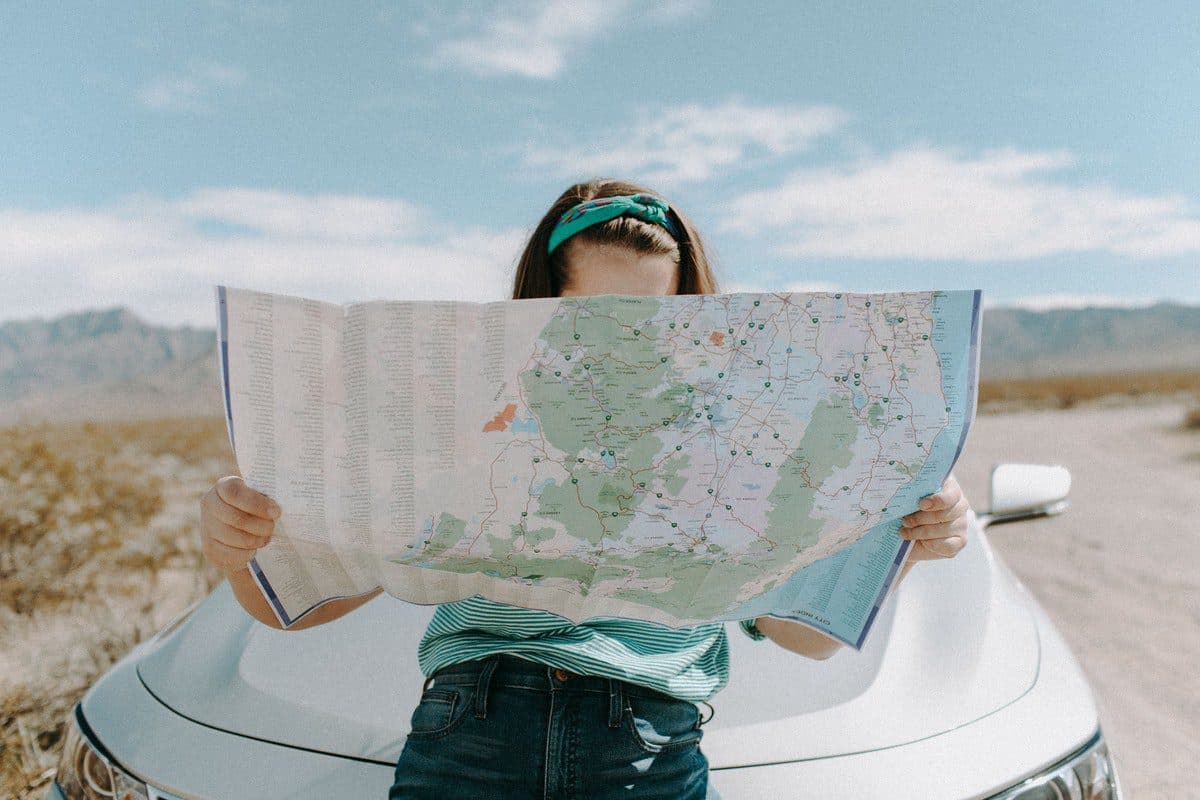 A holiday can brighten your year, but planning it takes time and effort. You might feel confused and overwhelmed, and wonder if you missed anything. However, great travel agencies can change the game in your favour.
Sure, online travel sites are great, with Google Flights or Google Trip Planner as great tools. Collecting travel points on cards like the Passport Visa Infinite Card from Scotiabank is a no-brainer. However, many people would rather leave the logistics to a professional travel agency.
If you live in the Toronto area, you can turn to these top-rated travel agencies for your next vacation. We sorted them either by highest-rating or in one of these travel specialties: Africa, South America, the Caribbean, Europe or adventure travel.
The 10 highest-rated travel agencies in Toronto
1. The Travel Agent Next Door
The Travel Agent Next Door travel agency began in Toronto more than 24 years ago. Since then, it has led travel agencies in the area, not only for travellers, but for independent travel agents as well.
Its New Agent Program sets The Travel Agent Next Door apart from other agencies. In short, it teaches aspiring travel agents everything they need to know to set up their own home-based travel agency.
To get started, head to the website and fill in a short questionnaire. The Travel Agent Next Door will match you with a travel agent who specializes in the area you want mentoring.
2. HIS Canada
HIS Canada helps customers book travel to places all around the world. However, it specializes in overseas travel to Japan, as well as Canadian tours for visitors to Canada, especially those from Japan. HIS Canada has offices in Vancouver and Toronto.
Canadians looking to travel within Japan via its rail system will need to buy a Japan Rail Pass. However, this is only available to tourists and you must purchase it before arriving in Japan. According to reviews, the travel agents at HIS have made this process incredibly easy for travellers, handling all the necessary paperwork. Even better, you just need to provide your passport information and agents will secure you a voucher, which you exchange for a rail pass once you reach the train station.
3. Happy Vacations
Happy Vacations operates as a small, locally owned travel agency located on Yonge Street in North York. According to reviews, the travel agents at Happy Vacations can score amazing deals on flights, especially to Hong Kong. So, you get a great starting point for extended travel throughout Asia.
4. Acadia Travel Agency
Acadia Travel Agency offers weekly discounts and personalized packages to suit your travel needs. Specializing in travel throughout the Americas and Europe, its staff can help you put together a customized trip. For instance, they can take care of accommodations, car rentals, tours and flights.
Securing accommodations is where Acadia Travel Agency really shines. Its agents can set you up in a hotel or apartment. If you're up for something a little different, they can also help you find lodging at a historical site, in a country house or even on a farm. Ocean lovers can also look to Acadia to book cruise packages.
5. St. Clair Travel Agency
St. Clair Travel Agency can be found right on St. Clair Avenue in Toronto. Its agents can help you book travel to destinations all over the world, including special Disney packages. It also offers vacation packages for groups and weddings.
What's more, St. Clair Travel Agency can help your trip go as smoothly as possible by handling all visa requirements to your destinations. It also offers comprehensive insurance packages for your protection.
6. Flight Centre Travel Agency
Flight Centre is one of the most recognizable names in the travel agency world. Around since 1982, it specializes in group travel, vacation packages, exclusive tours, cruises and flights. Whether you travel as part of a group or on your own, Flight Centre can design the perfect holiday for you.
7. Click the Mouse Travel
This Toronto-based travel agency runs as an authorized Disney vacation planner. So, let the experts in all things Disney take the reins and put together a vacation that both the kids and adults will love.
8. G. G. Travel Agency
G. G. Travel Agency has provided travellers with air-only travel to the most popular destinations in the Caribbean since 1962. In order to offer customers the best prices, G. G. has partnered with Sunwing, Air Canada and Air Transat. You can easily find a licensed professional travel agent through G. G. Travel Agency who is knowledgeable about your destination. Additionally, the website provides real-time updates to any changes that might affect your trip, such as weather forecasts and flight status.
9. Senior Discovery Tours
Senior Discovery Tours opearates as one of the best and oldest tour groups around Toronto. It offers group travel to anyone who wants to spend their golden years on the road. Senior Discovery's agents take care of all the complicated parts of arranging travel, such as booking flights and hotels, arranging meals, and even calculating tips and taxes. They also provide travel insurance, so you just need to pack your bags. 
10. ISX Tours and Events
ISX showcases the best that Canada, the United States and Europe have to offer for students and youths. Apart from tours of historical monuments and national parks, ISX also offers exclusive ticket prices for events like soccer and baseball games.
Top 3 travel agencies for trips to Africa
1. Royal African Travel
Established in Toronto in 2006, Royal African Travel helps travellers from Toronto plan and arrange trips to every country in Africa at the best possible price. Most importantly, the agents at Royal African Travel can help you put together a thorough itinerary. Likewise, they will arrange all the necessary transportation and accommodations so you can relax and see the best that Africa has to offer.
2. Safari and Company
The owner of Safari and Company, Michael Haines, was born and educated in Zimbabwe. Therefore, he is passionate about helping arrange safaris for travellers keen on safely exploring the majestic beauty of the African landscape.
First, the agents at Safari and Company can help you put together your own safari to a variety of nations. For instance, fulfill your dream about going to Botswana, Kenya, Namibia, South Africa, Tanzania, Zambia, Zimbabwe or India. Further, they offer insurance packages specialized for safari trips, taking into account all the unexpected surprises that can pop up there.
3. Africa on Safari
Established back in the early 1970s, Africa on Safari offers unique and exciting travel opportunities to more than 25 African countries. Above all, it offers travellers a one-of-a-kind safari experience while simultaneously showcasing the continent's cultural diversity.
Its agents are active in conservation efforts, so you can feel good about booking with them. With Africa on Safari, you work with agents to create a personalized itinerary throughout central, east, west or southern Africa.
Top 3 travel agencies for trips to South America
1. The Latin Travel
As a small, family-owned agency, The Latin Travel has been in business for more than 15 years. As such, it specializes in travel to and from Latin countries. Naturally, its staff can help you plan and book your flights, accommodations and other arrangements to popular Caribbean, Central and South American destinations.
2. Goway
Goway Travel offers a wide range of vacation options to suit almost any traveller, from active and adventurous to smaller-scale day trips like city breaks and excursions during a long stopover. If you don't know where to start planning, get some ideas off their website by clicking on 'trips ideas.'
There, you'll find headings such as family vacations, private experiences or romance and honeymoon. Next, click on any of the links to get some inspiration. From there, you'll see what kind of vacation packages can take you to destinations in Central and South America.
3. Mandala Travel
The travel agents at Mandala Travel have been providing travellers in the Toronto area with expert services for years. Their area of expertise is travel to and from Brazil. They can help you arrange hotel and flight accommodations, car rentals, and travel insurance, offering specially priced vacation packages. What's more, their partnership with a select group of airlines means they can price-match, saving you money.
Top 3 travel agencies for trips to the Caribbean
1. Total Advantage Travel & Tours
Total Advantage Travel's full-service travel agency offers a wide variety of vacation choices. Above all, it aims to help you find the one that is best suited for you. Begin by consulting with any of its expert travel agents.
Ideally, they customize your dream vacation to ocean-side destinations all over the world, including Mexico, Hawaii and the Caribbean. For inspiration, check out their travel blog of articles pertaining to the lifestyle and culture of all the destinations they service.
2. Polo Travel
If you cannot decide where to go, Polo Travel provides an excellent place to start. Its website is organized according to travel style. In short, you can choose the type of vacation that appeals to you before actually choosing a destination.
Choose from family, tours and adventures, cruises, honeymoon, wedding, group, social impact, luxury or vacation packages. After you select one, Polo Travel will give you a list of destinations that match the kind of travel style you seek. Alternatively, subscribe to the Thursday newsletter for access to exclusive new deals.
3. Titan Tours
Travellers have used Titan Tours to book travel arrangements to the Caribbean for more than 40 years, and for good reason. Titan Tours offers travel to popular Caribbean destinations like Jamaica, Aruba and Cuba. On the other hand, you can explore some lesser known and hard-to-reach spots like Guadeloupe, St. Barthelemy and Monsterrat.
Top 3 travel agencies for trips to Europe
1. Good Travel
For travellers who hate planning, Good Travel offers Canadians competitively priced tour packages to Western Europe. Of course, each one gets jam-packed with exciting activities to suit every traveller. Whether you want to sip wine in vineyards, stroll through the Louvre or see Madrid by bicycle, let this travel agency do all the planning for you. The tours come with a full itinerary, making Good Travel an excellent choice for solo or newbie travellers. Even better, the company aims to engage tourists in the local economies so they thrive.
2. Toronto Travel West
Serving Toronto residents as well as international travellers, Toronto Travel West has been in the travel game since 1999. It is a full-service travel agency, meaning that if you book a vacation package through Toronto Travel West, its agents will do all the leg work for you. However, if you would rather make your own itinerary, that's fine too. Toronto Travel West can handle your flights and accommodations, and leave the rest up to you. Its agents specialize in vacation packages to Southern and Western Europe, as well as some destinations in the Caribbean.
3. Mr. Travel
With more than 40 years of experience, Mr. Travel specializes in travel to Greece, Turkey and the Mediterranean. With offices in Toronto and every major city where it operates, help is always nearby in case something goes wrong on your trip. While vacation packages available through other travel agencies lock you into specific itineraries, Mr. Travel customizes your very own vacations.
Top 3 travel agencies for adventure seekers
1. Alexandrou Travel Design
For that extra-special holiday, Alexandrou Travel Design curates the very best and most exclusive travel experience. Without fail, Alexandrou caters to travellers who want a taste of the finer things in life, offering tailor-made travel experiences all over the world. Certainly, Alexandrou Travel Design can help you experience an unforgettable holiday. For instance, enjoy private villas and islands, food and wine experiences, safaris, yachting, private jets, wellness retreats or adventure travel.
What's more, Alexandrou Travel Design proudly helps travellers in the LGBTQ+ community plan safe and welcoming holidays to many exquisite destinations.
2. Georgia Hardy Tours
Georgia Hardy Tours offers educational travel experiences for the next generation of travellers. For more than 30 years, schools, youth groups and other educational institutions have booked tour packages with Georgia Hardy Tours to destinations across the globe. Tour packages include guides and entry to historical sites and monuments. This all comes on top of arranging airfare, transportation, meals and accommodation. The company intends to educate and empower young people through experiential learning.
3. Talk of the Town Travel
Founded in 1978, Talk of the Town Travel sells vacation packages and tours to every continent and region on Earth. Its agents handle group holidays and customized vacation packages. Additionally, its menu has niche holidays like scuba trips, as well as luxury travel, weddings, cruises and corporate travel.
Frequently asked questions about Toronto travel agencies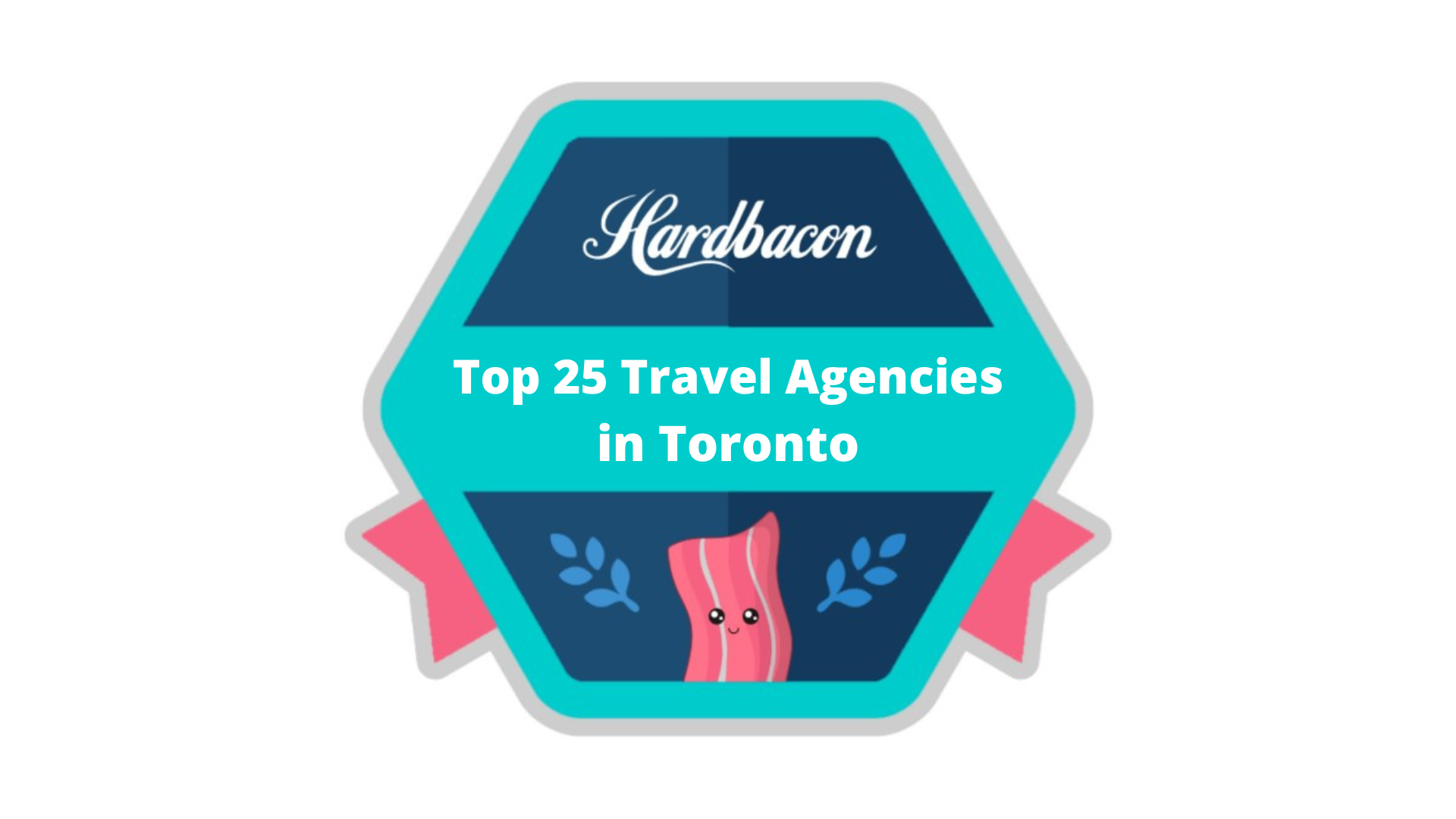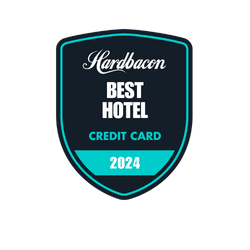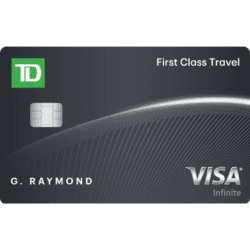 TD First Class Travel® Visa Infinite* Card
22.99% (20.99% for Quebec Residents)
22.99% (20.99% for Quebec Residents)
Special Offer: Earn up to $1,000 in value†, including up to 115,000 TD Rewards Points† and no Annual Fee for the first year†. Conditions Apply. Account must be approved by January 3, 2024.
†Terms and conditions apply.
The Toronto-Dominion Bank (TD) is not responsible for the contents of this site including any editorials or reviews that may appear on this site.
For complete and current information on any TD product, please click the Apply now button..