19 Ways to Exchange Currency in Canada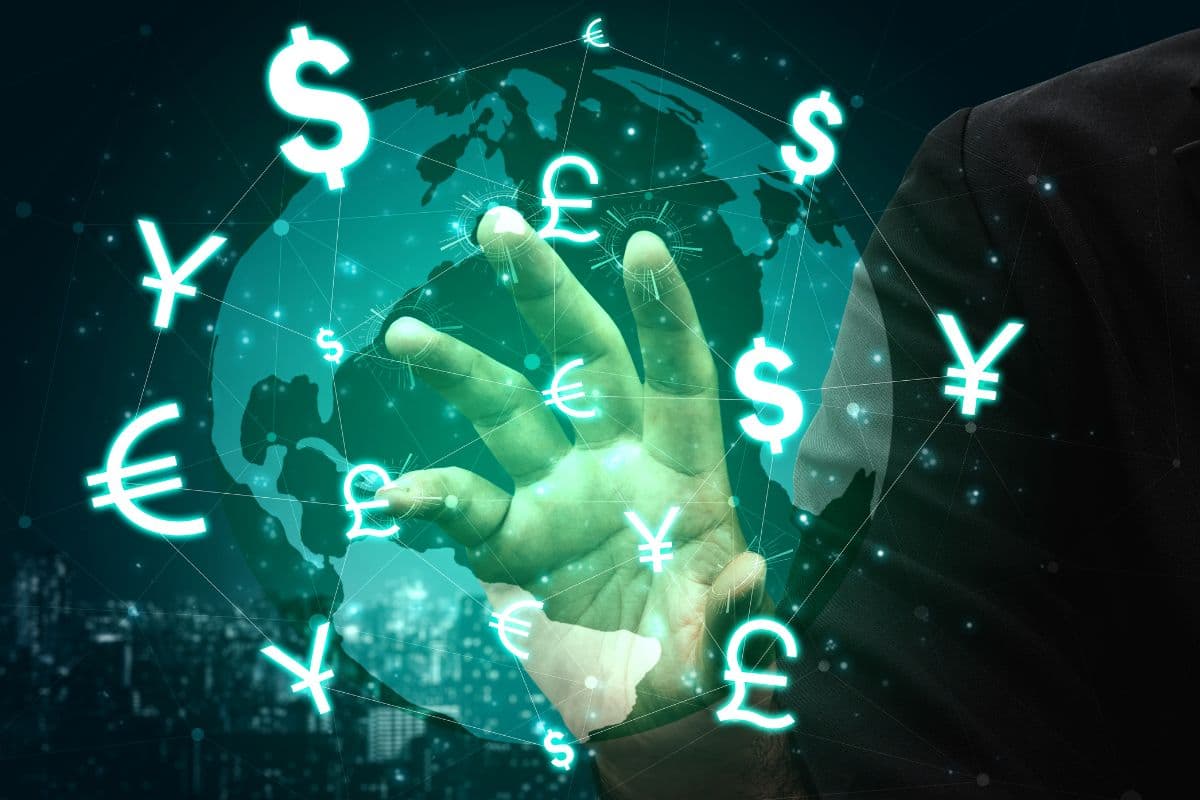 You can exchange currency in Canada quickly and easily whether you're going on vacation, travelling for business, or moving abroad. Unfortunately, the currency exchange process can be unnecessarily expensive if you don't know where to go and what to do. But with so many exchange options, like banks, specialized exchange services, credit cards, and more, no wonder you're overwhelmed! Luckily, you can swap your bacon and save it too. Here are the best ways to exchange currency in Canada, and traps to avoid!
Overview: Best Places to Exchange Currency in Canada
| | |
| --- | --- |
| Places to Exchange Currency | Best For |
| Credit Cards With No FX Fees | Rewards & Convenience |
| Prepaid & Multi-Currency Cards | Poor Credit or New to Credit |
| Currency Exchange Businesses | Negotiating Rates |
| Banks & Credit Unions | Convenience & Safety |
| Money Transfer Platforms | Sending Money Abroad at Competitive Rates |
Consider a Credit Card Instead of Exchanging Currency in Canada – Here's Why
If you consider yourself a savvy traveller, you may want to think twice before you exchange currency in Canada. Sure, getting a wad of foreign bills in your hands before departure feels reassuring, but it might not be the best move for your wallet. Let's unpack why using a credit card with no foreign exchange fees often trumps exchanging currency in Canada.
Foreign Transaction Fees: Credit cards without foreign transaction fees save you 2.5%-3% per purchase abroad.
Exchange Rates: No-FX fee cards offer rates close to the mid-market rate, better than most currency exchange services.
Rewards: Earn rewards like travel miles, points, or cash back when using your card internationally, which cash doesn't offer.
Currency Conversion: Credit cards use the current exchange rate at the time of purchase, potentially benefiting from favourable market changes.
Convenience and Safety: Credit cards reduce the need to carry cash and avoid the hassle of finding exchange services.
No Leftover Currency: Credit cards eliminate the problem of unused foreign currency.
Expense Tracking: Easy tracking and management of spending abroad with electronic records.
3 Best Credit Cards With No Foreign Transaction Fees
These top-tier cards not only cut costs on your international purchases but also offer additional perks, making them the ideal travel companion. Let's dive into the best cards that give you more bang for your buck across borders:
1. Rogers World Elite Mastercard: Best For Spending in the U.S.
[Offer productType="CreditCard" api_id="5f9043f69499f16c55a7c5c0″]
The Rogers World Elite Mastercard stands out for its impressive 3% cash back on U.S. dollar transactions, effectively negating foreign transaction fees below the 49th parallel. At the time of writing, there is a $25 cash back welcome bonus after your initial purchase within the first three months. Beyond cash back, it boasts extensive insurance coverage for travel mishaps and car rental damages, plus airport lounge access through Mastercard Travel Pass. To learn more, check out our full review of the Rogers World Elite Mastercard.
2. Scotiabank Gold American Express: Best For Earning Travel Rewards
[Offer productType="CreditCard" api_id="5f32aa0a63ae8636997fa6a7″]
If you prefer travel rewards instead of cash back, the Scotiabank Gold American Express Card is worthy of your wallet, especially if you love lounge access. Earn up to 6 Scene+ points per dollar at select grocery stores, 5 points on dining and entertainment, and 3 points on travel and streaming services. This card boosts your spending power abroad thanks to the Amex Preferred program and discounts on Priority Pass for global airport lounge access. To learn more, check out our full review of the Scotia Gold AmexCard.
3. Home Trust Preferred Visa: Best For Hotel Benefits
Annual Fee: None
Purchase Interest Rate: 19.99%
Cash Advance Rate: 19.99%
Rewards: 1% cash back
The Home Trust Preferred Visa offers a no-annual fee option for travellers. With no foreign transaction fees and 1% cash back on purchases, it provides financial ease for both physical and online international shopping. Additionally, it includes the unique perk of guaranteed late hotel reservations, ensuring your room is secured regardless of arrival time, plus an automatic annual statement credit from your cashback earnings.
Poor Credit? 4 Prepaid & Multi-Currency Cards to Use Instead of Exchanging Currency in Canada
If you're new to credit or you've got some blemishes on your report, prepaid and multi-currency cards offer a practical solution for managing money abroad. They offer the same perks and benefits that traditional credit cards do but without the need for a credit check. Plus, some offer rewards or competitive exchange rates while allowing you to sidestep the usual hurdles of currency exchange.
1. KOHO Prepaid Mastercard: Best For Earning Interest On Your Balance
[Offer productType="CreditCard" api_id="64eb78f661343a76edd3aad8″]
The KOHO Prepaid Mastercard is accepted globally, making it a great alternative to exchanging currency in Canada. You'll benefit from earning up to 5% interest on your balance and up to 2% cash back on groceries, dining, and transit. You'll also earn bonus cash back when you shop at a KOHO partner merchant.
The paid Extra Plan ($9/month) and Everything Plan ($19/month) eliminate foreign transaction fees and offer perks such as one free international ATM withdrawal per month. Direct deposit options and financial management via their app add to KOHO's appeal, along with the Credit Building plan to help you improve your credit score without debt, interest, or credit checks.
2. Neo Money Card (Prepaid Mastercard): Best Low-Fee Travel Perks
[Offer productType="SavingsAccount" api_id="60fee79313fd2f260ff90749″]
The Neo Money Card not only comes free when you open a Neo Money Account, but it also provides worldwide Mastercard acceptance with one of the highest cash back rates on the market. You can earn an average cash back rate of 5% when you shop among Neo's 10,000+ partner merchants, and up to 15% cash back for each first purchase at a partner. Plus, the balance in your account earns a whopping 2.25% interest.
A travel rewards bundle can be added to your card and comes with 2% cash back on all foreign transactions, helping to negate the typical 2.5-3% foreign transaction fee. And, you get access to airport lounges, 1.5x more cash back at Neo hotel partners, and comprehensive travel insurance – all for just $4.99 per month.
3. CIBC AC Conversion Prepaid Visa: Best Multi-Currency Prepaid Credit Card
[Offer productType="CreditCard" api_id="61819e0b3775394336ca7113″]
The CIBC AC Conversion Prepaid Visa is designed for global use, holding up to 10 different currencies at the same time. It's easy to get and comes with a user-friendly app that allows you to exchange currency in Canada with a few taps of a button. You can lock in exchange rates upon loading the card and dodge fees on foreign ATM withdrawals. You do not need to be a CIBC client to get this card, making it a cost-effective alternative to physical currency exchange in Canada.
4. Wise Card: Best Multi-Currency Debit Card
[Offer productType="CreditCard" api_id="61a9498244ba3653baf3dd5e"]
Wise is Canada's favourite global money transfer platform, and it offers a unique multi-currency debit card called the Wise Card. It eliminates exchange rate markups and hidden fees, giving you the true mid-market rate. You can load it with multiple currencies, and the unique Auto Conversion feature allows you to snag the best exchange rates. Plus, pay no fees on the first $350 in foreign ATM withdrawals per month. You can also create digital cards for different uses and add them to both your Apple and Google digital wallets. Wise is a strategic alternative to currency exchange in Canada, especially for globetrotters and anyone who regularly deals with diverse currencies.
5 Best Online Currency Exchange Services in Canada
Got your heart set on physical foreign cash? Typically, online currency exchange services tend to be more cost-effective compared to banks and credit unions for exchanging currency in Canada. Online exchange services often offer more competitive exchange rates and lower fees because they have lower overhead costs than traditional brick-and-mortar institutions. Some of the most popular platforms include:
1. Interchange Financial Currency Exchange
Interchange Financial Currency Exchange has been around for over 20 years and can make transactions in 70 currencies. They do not charge any fees whatsoever. You can book an exchange rate and complete the transaction online or in person at one of their locations. They have a Best Exchange Rate Guarantee, which means that they will match any other verifiable (better) exchange rate that you found elsewhere.
2. Knightsbridge Foreign Exchange
With same-day delivery of funds to your desired destination, Knightsbridge Foreign Exchange is almost as quick as a money transfer. They are regulated by FINTRAC and have segregated client trust accounts at the Bank of Montreal. Their large transactional volume allows them to get purchasing power from the banks. Their rates are personalized, meaning they change based on the amount you want to exchange.
3. International Currency Exchange
There are over 30 International Currency Exchange (ICE) locations across Canada, including most major airports. But you'll get the best rate (comparable to the big banks) if you pre-order online instead of purchasing directly at the counter. If you choose this service, you will have to pick your collection point first, then choose your currency and a date, and finally pay in-store to get the money.
4. Currency Mart
With over 51 currencies available, Currency Mart deals with more customers than banks. This drives their average transaction cost down, allowing them to pass on the savings to you in the form of better rates. They are mainly located in downtown cores and shopping centres in Winnipeg and Toronto.
5. Canada Post Foreign Cash Delivery Service
With Canada Post, you can get currencies delivered to your home. Take a look at the exchange rates for up to 65 currencies before you purchase, thanks to their partnership with CIBC. There are no shipping or transaction fees.
3 Best Banks to Exchange Currency in Canada
If you prefer to deal with someone you trust face-to face, then give your financial institution a call. Banks and credit unions are tried-and-true places to exchange currency in Canada. They are safe, reliable, and convenient – especially for pre-planned trips. But they tend to be more expensive than the other options listed above. On the upside, many let you order foreign currency online and pick it up at your local branch or have it delivered right to your door.
However, if low fees are important to you, don't overlook credit unions. They have a reputation for better rates and lower fees than the big banks and many offer the same convenient delivery and/or pickup methods. Be sure to check with your local credit union to see what they offer.
On October 23, 2023, CAD $1 could be exchanged for USD $0.72, according to the mid-market rate on Xe.com. Based on that information, the big banks offering the lowest markup on the rate to exchange currency in Canada include:
1. Royal Bank of Canada (RBC)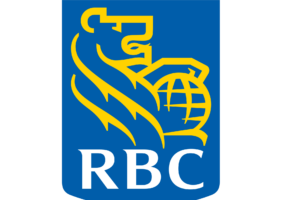 Market rate: CAD $1 = USD $0.72
RBC rate: $0.71 USD
RBC markup: 1.39%
RBC states that it is often beneficial to convert your Canadian money to the currency of your travel destination before you leave because commissions, service charges and exchange rates are often higher in other countries. With RBC, you can convert up to 30 currencies, order online and pick up your cash at a local branch.
2. TD Canada Trust (TD)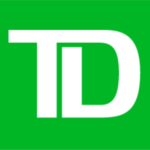 Conversion: CAD $1 = USD $0.72
TD rate: $0.70 USD
TD markup: 2.78%
TD Bank has become a go-to for cash-loving travellers to exchange currency in Canada. TD offers over 50 different currencies and typically has the best exchange rate among the big banks. You can also send money internationally via direct transfer, Visa Direct or Western Union. They also allow you to make foreign exchange transfers between your own accounts. These can be done digitally. In branch, you also have access to Wire transfers and foreign currency bank drafts.
3. Canadian Imperial Bank of Commerce (CIBC)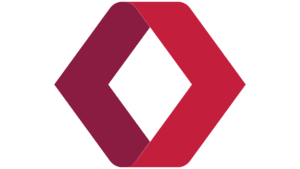 Must be a CIBC client to access currency exchange rates.
Unfortunately, CIBC does not post their currency exchange rates on the public website. To get that information, you need to be a CIBC client and log into your online banking. However, I included CIBC on this list because you can order foreign currency online and have it delivered to your home or nearest branch for FREE! This adds an extra layer of convenience with potential savings that could outweigh their super secret currency exchange rates.
Need to Send Money Abroad? 4 Ways to Exchange Currency in Canada
Travelling isn't the only reason people want to exchange currency in Canada. Maybe you need to send money abroad, like back home to your family for example. Or, maybe you're temporarily living in a foreign country. In that case, you can send yourself money using these apps. Just pay with your Canadian bank account and receive foreign currency.
For this reason, international money transfer sites have become a cornerstone for people looking for a more streamlined and cost-effective way to convert their CAD into foreign currencies. Here are the top 4 platforms that offer both convenience and competitive rates to exchange currency in Canada and send it abroad:
1. Wise: Best for True Market Exchange Rate
[Offer productType="OtherProduct" api_id="64e3ec296130844579d62181″]
Wise has revolutionized global money transfers by allowing you to send money to over 160 countries at the actual exchange rate. Fees are transparent on the website for anyone to see, making international transactions from Canada more predictable and affordable. Transfers are fast, although timing can vary based on banking hours and holidays in the destination country.
2. OFX: Best for Large Transactions
[Offer productType="OtherProduct" api_id="6500e127d0716c62ae216b5d"]
OFX is tailored for transferring substantial sums internationally, waiving fees on transactions exceeding $10,000 CAD. It combines competitive rates with the convenience of same-day payments in select currencies. The service provides features like rate alerts and future transfers, adding a layer of strategic planning to currency exchange. Although OFX keeps its fee structure under wraps until you sign up, rates and fees vary depending on size of transfer and payment method.
3. Remitly: Best for Fast & Flexible Transfers to Various Countries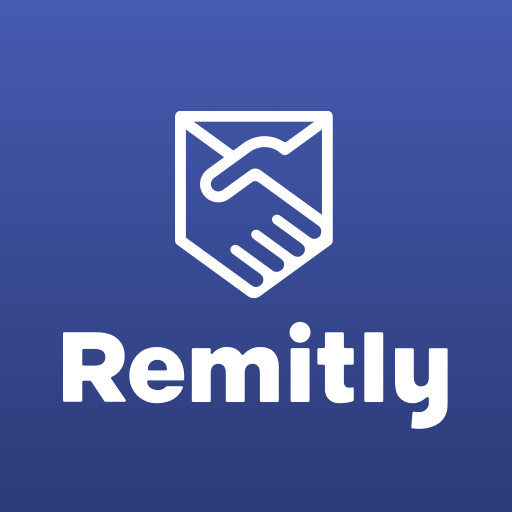 Amount
Fee
$0 – $499.99
Express: $4.99
Economy: $2.99
$500 or more
Express Fee: $4.99
Economy Fee: $0.00
Exchange Rate Markup
Varies. About 35% of the total fee comes from the exchange rate margin
Remitly caters to those needing to send funds fast and frequently from Canada, with a network spanning over 50 countries. Whether you choose to pay via bank, card, or cash, you can send up to $999 per day without having to go through a verification process, and up to $6,000 for verified users. Fees vary and depend on the amount being transferred, where the recipient lives, payment method, delivery method, and recipient's preferred currency.
4. WorldRemit: Best for Transferring to Mobile Wallets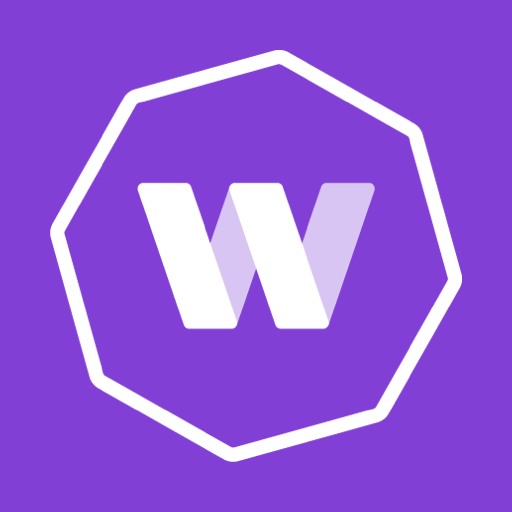 Exchange Rate: Varies
Fees: $0-$7.99 + exchange rate
With WorldRemit, you can enjoy a variety of money transfer options, including bank account and mobile wallet deposits in over 130 nations. Fees vary based on the amount transferred, where it's going, and the delivery method. Quick cash pickups and mobile wallet deposits are usually instant, while bank transfers may take a business day. To learn more, check out our full review of WorldRemit.
Don't Get Screwed: 8 Mistakes to Avoid When You Exchange Currency in Canada
If you plan to exchange currency in Canada, it's crucial to sidestep common traps that can lead to excessive fees and poor exchange rates. Avoid these expensive pitfalls:
1. Airport & Hotel Currency Exchanges
Airports and hotels are notorious for offering less favourable exchange rates due to their convenience and captive audience. Avoid these unless you have absolutely no choice.
2. Using Regular Credit Cards With FX Fees
Regular credit cards often charge high foreign transaction fees, which can accumulate quickly. Always check the fine print and explore the best no foreign transaction fee credit cards to find the right one for you.
3. Ignoring Exchange Rate Fluctuations
Exchange rates can fluctuate daily. Failing to monitor these changes can mean missing out on the best rates. Use rate alerts from online currency services to stay informed. Check the Bank of Canada or sites like Xe.com to find the true market rate. This will help you spot both good deals and bad ones.
4. Neglecting to Compare Rates
Don't settle for the first rate you see. Shop around and compare rates from various sources, including banks, credit unions, and online exchange services to find the best deal.
5. Exchanging Large Amounts of Cash
Carrying large sums of cash not only poses a security risk but also limits your ability to shop for better rates. Consider safer options like prepaid currency cards like the CIBC AC Conversion Prepaid Visa, the Wise Card, or electronic transfers.
6. Forgetting about Bank Partnerships
Some Canadian banks have partnerships with international banks, offering reduced fees on ATM withdrawals abroad. Check if your bank provides this benefit before you travel.
7. Last-Minute Exchanges
Rushed decisions can lead to poor rates. Plan your currency needs in advance to avoid the premium of last-minute exchanges.
8. Failing to Utilize Multi-Currency Accounts
For frequent travellers or those conducting business in multiple currencies, a multi-currency account can offer better rates and flexibility. Not using them can mean unnecessary conversion fees.
Understanding Currency Exchange Rates: What You See Online vs What You Pay
When it comes to exchanging currency in Canada, the term "exchange rate" is your new best friend – or frenemy, depending on the day. Let's dive into what this is all about, how it works, and why the market rate might just be playing hard to get.
What is the Exchange Rate?
At its core, the exchange rate is the price of one country's currency expressed in terms of another country's currency. For example, if you're heading to the United States to shop at Target and you see an exchange rate of $1 CAD = $0.70 USD, that means 1 Canadian Dollar can be exchanged for 0.70 US dollars (or 70 cents). In this scenario, Americans get more bang for their greenback in Canada because their money is worth more. 1 USD will fetch them $1.43 CAD according to exchange rate math, which is counterintuitive.
Here's how the math works:
Step 1: Write down the known exchange rate as a ratio:
1 CAD : 0.70 USD
Step 2: Set up a proportion to find out how many Canadian dollars (x CAD) you would get for 1 US dollar (1 USD):
1 CAD : 0.70 USD = x CAD : 1 USD
Step 3: To solve for x, you need to divide 1 by 0.70, because you are looking for the amount in Canadian dollars that equals 1 US dollar:
x = 1 CAD / 0.70 USD
Step 4: Do the math:
x = 1.4286 CAD
This means that for every 1 USD, you would get approximately 1.4286 CAD.
Step 5: Round the number to make it more understandable:
x = 1.43 CAD
How Does The Exchange Rate Work?
Now, this is where it gets interesting. Exchange rates fluctuate all the time due to a ton of factors like current economic conditions, political stability, and market speculation. It's like a roller coaster but for money. And just like a roller coaster, it's influenced by a whole bunch of engineering (or economic) factors behind the scenes.
Banks and currency exchange services keep a keen eye on these rates and set their own rates based on the market. However, and this is a big however, they also add a markup for profit. That's industry jargon for charging us, the consumers, a higher rate than the true market rate. After all, they've got to keep the lights on and the coffee flowing, right? Rude.
Why You'll Never Pay the True Market Rate
Here's the thing: you won't ever pay the market rate when you exchange currency in Canada, or anywhere else for that matter. Why? Because of that cheeky little markup we just talked about. The rate you see when you Google "1 CAD to USD" is the mid-market rate, also known as the interbank rate.
It's the rate banks use to trade large amounts of foreign currencies with each other. It's calculated as the halfway point between the buy and sell prices of two currencies – and it's basically a unicorn for us regular folks.
When you go to exchange your hard-earned Canadian Dollars, the bank or currency exchange service adds their markup to the market rate, which means the rate you get is a tad higher than the mid-market exchange rate. Think of it as a service fee. You're paying for the convenience of turning your loonies and toonies into USD, Yen, Pesos, or whatever.
In a Nutshell
The exchange rate is like the price tag for foreign currency, and it changes faster than my toddler's mood. Banks and exchange services add their own margin on top, which is why the rate you get in your hand isn't the same as the rate you see online or on the stock exchange ticker. It's the cost of doing business, and it's the price we pay for jetting off on exciting cross-border adventures with the right currency (or plastic) in our wallets.
FAQs About the Best Ways to Exchange Currency in Canada
How to exchange currency in Canada?
You may exchange currency in Canada at a bank, a currency exchange service or online with platforms like Wise. Currency exchange services are usually cheaper than banks and online money transfers, but you should always compare prices (including fees and exchange rates) before converting your money.
How much do banks charge for currency exchange in Canada?
The fees for currency exchange in Canada can vary depending on the specific bank or financial institution you use. The fees can include transaction fees, service fees, and commissions. The exchange rate offered by the bank will not be the same as the current market rate, and the difference between the two is known as the exchange rate spread. Typically, the markup will be around 2.5%. It's worth exploring alternative options such as specialized currency exchange services or online platforms, as they may offer more competitive rates and lower fees compared to traditional banks.
Is it legal to exchange currency privately in Canada?
Yes, it is generally legal to exchange currency privately in Canada. Individuals are allowed to engage in currency exchange transactions with each other without involving a financial institution or authorized dealer.
Where to exchange Cuban currency in Canada?
In Canada, exchanging Cuban currency (Cuban Convertible Peso, CUC) can be a bit more challenging compared to exchanging other major currencies. Cuban currency is not widely available or commonly traded in regular currency exchange services or banks. In Cuba, tourists are encouraged to use Cuba Convertible Pesos. Cubans are also happy accepting Canadian dollars. You can buy CUC at the airport or resort in Cuba. The CUC is a closed currency, which means it cannot be purchased outside of Cuba. You should be able to exchange it back to Canadian dollars before you come back to Canada. To exchange your money, go to the local Cadeca (money exchange bureau) at the Airport in Cuba, at a Cuban bank or at your hotel. If you already came back to Canada with CUC, large Canadian banks may offer currency exchange services but you should call them to inquire before you go to a branch. The Cuban Embassy might also be able to provide information on where you can exchange Cuban currency in Canada.
Do I need to exchange currency in Canada?
If you are travelling in the next few weeks, you might wonder if you should exchange currency in Canada before you leave. Having foreign cash will ensure you have it for immediate expenses upon arrival, such as transportation, meals, and small purchases. It's always good to have a little cash on you. However, depending on the availability of different payment options at your destination, you may be all right going with only your credit card with no foreign exchange fee.