Neo Credit Card Review: The Best Cash Back Card in Canada?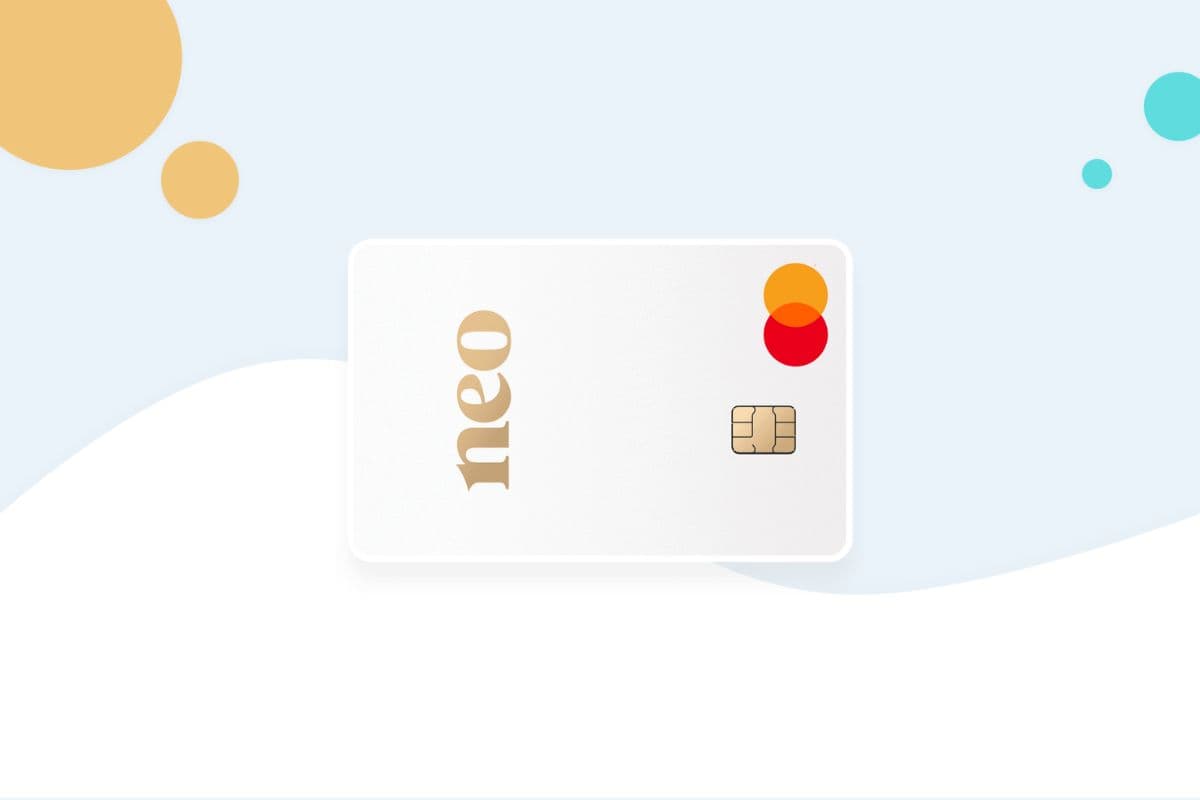 The Neo Credit Card is one of the best cash back credit cards in Canada. It literally gives you 10,000 chances to earn up to 15% cash back. And that's not all. It's basically the Build-A-Bear of credit cards, letting you customize your card with perks you actually want. Then there's the cherry on top of this plastic sundae: it's one of the easiest credit cards to qualify for in Canada. With a lower-than-normal credit score threshold and no income requirements, you'll find a lot of unique features to unpack. Intrigued? Let's explore what the Neo Credit Card has to offer.
But First, Who Is Neo?
Founded in 2019 by the same folks behind the beloved food delivery app SkipTheDishes, Neo Financial is fintech company that provides a suite of financial products and services you won't find at a traditional bank. In addition to the Neo Credit Card, the company also offers the Neo Secured Credit card, which is one of the best secured cards in Canada, a Tim Hortons Rewards card, a Hudson's Bay Rewards card, and a prepaid Mastercard.
Beyond cards, you'll find a cash account offering 2.25% on deposits as well as free and unlimited transactions, investment portfolios, mortgage brokerage services, and a user-friendly app that seamlessly connects all your Neo Financial products.
The company has partnered with trusted financial stalwarts like ATB to issue their credit cards, Equitable Bank to issue their prepaid Mastercard, and Concentra Bank to hold and insure the cash in your Neo Money Account. Then, there are the 10,000 businesses they've partnered with to give us incredible cash back bonuses.
And I would be remiss if I didn't name the people making it all happen. Founders Andrew Chau, Jeff Adamson, Chris Simair, and Kris Read have garnered significant investor support. We're talking big names like Valar Ventures, Tribe Capital, Maple VC, and several others. In fact, they closed their series C fundraising round with $145 million. At the time of writing, Neo Financial is worth $1 billion.
The Neo Credit Card
[Offer productType="CreditCard" api_id="60fed96813fd2f260ff90748″]
Apply through Hardbacon and get $45 instant cash back upon approval! There are no complicated travel miles or restricted rewards here. You simply get cash back on every purchase you make. The Neo Credit Card cash back program is what really makes this card shine with one of the highest cash back rates in Canada. Rewards are earned instantly and there is no limit on the amount of cash back you can earn.
Don't let the base rate of 0.5% discourage you. With some planning, you could earn an average of 5% cash back when you strategically shop among Neo's vast partner network, and you can earn up to 15% cash back when you make a first purchase at a partner merchant.
Here's why this special first-purchase bonus will have you rollin' in dough. It's not a one-and-done deal. You can take advantage of it over and over again every time you make a first purchase at any of Neo's 10,000+ partners. Plus, partners are always offering bonus cash back opportunities, no matter how many times you've shopped there. I've seen a few promotions offering 25% cash back! With so many partners across Canada, you'd have to try hard NOT to make awesome cash bach gains. Popular brands include, but are not limited to:

These are a few of the many features that make the Neo Credit Card one of the best cash back credit cards in Canada! Plus, you earn a guaranteed minimum of 0.5% cash back on purchases outside the Neo network In fact, if your average monthly cash back rate dips below 0.5%, Neo will top you up to a max of $50.
Try Before You Apply
Ok, so the only way to earn more than a measly 0.5% cash back on spending is to do most of it with Neo partners. So of course you're wondering "Is it even worth it? What if they don't have enough partners I like?" Well, you can join the Neo app for free without having to have any Neo products.
From the app, you can explore local and national partners near you. This lets you determine if the Neo Credit Card will help you make bank or not – before you even apply.
Sure, they may not have the staples, like major grocery store chains, but they do have cash back partners in every single spending category, including your second biggest expense – groceries!
For example, I live in Manitoba, where a locally owned grocery chain (similar to No Frills) has partnered with Neo to give me 7% cash back on my first purchase, and 3% cash back thereafter. Neo also just added Public Mobile, which happens to be my cell service provider. They're offering 20% cash back on a first purchase and 5% thereafter. My phone is on the fritz, now I know where I'll be buying a new one!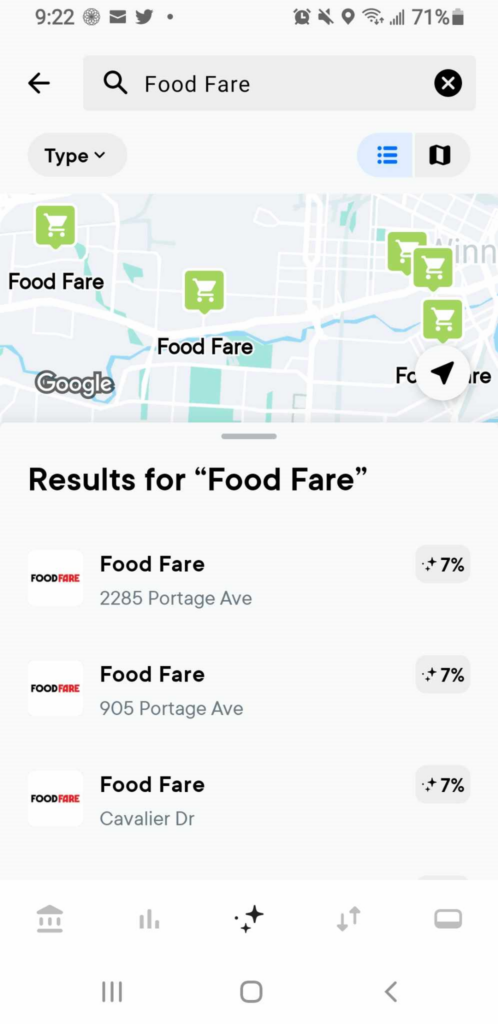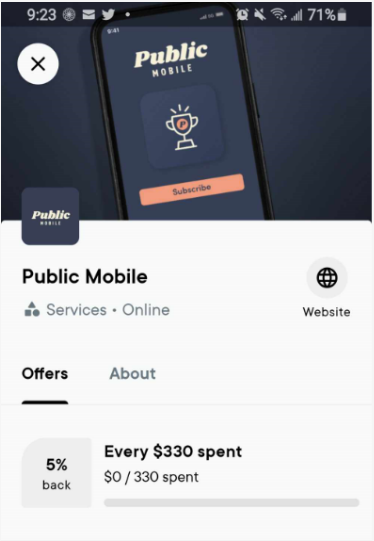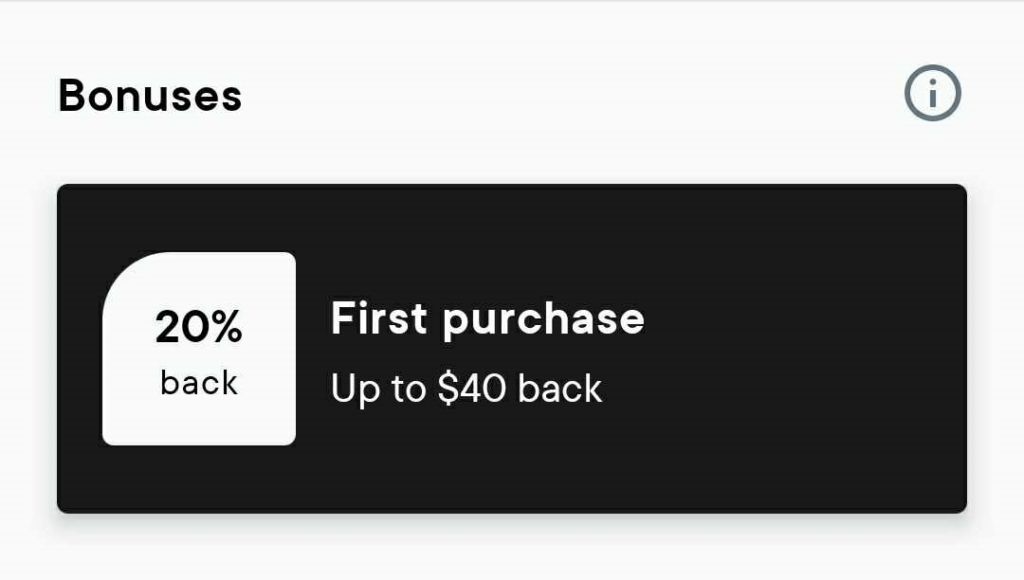 Then you have popular restaurant chains like Boston Pizza, Earls, Fat Burger, Cora's Breakfast, etc. Wear glasses or contacts? They're partnered with Clearly! I cannot possibly list all 10,000+ partners across all spending categories. So I strongly recommend you download the app and explore the partners yourself.
Rewards That Fit Just Right: Customizing Your Neo Credit Card Perks
Are you ready for a game-changing feature? You can actually pick and choose what rewards and other card benefits you want with paid subscription bundles. Just like you can customize your latte, car, and Crocs – you can customize your Neo Credit Card to give you more of what you want at a price that respects your budget.
You can even mix and match reward bundles to suit your preferences. No commitment is necessary, and you can cancel at any time. That means you have the power and flexibility to plan ahead, adding reward bundles when you need them most, and removing them when you don't. Choose from:
Travel Rewards: $4.99/month
Planning a trip? This bundle gives you 2% back on all foreign transactions and 1.5x more cash back at all their hotel partners. You'll also enjoy Priority Pass airport lounge access, and SmartDelay lounge access if your flight is delayed more than an hour.
Rounding out the package, Neo has partnered with Chubb to offer an extensive suite of travel insurance, covering everything from emergency medical situations to car rental protection. This bundle brings together luxury, savings, and peace of mind, making travel not only more enjoyable but also more rewarding.
Food & Drink Rewards: $1.99/month
The Food & Drink Bundle is tailored for the food enthusiast, offering a delectable blend of savings and flexibility. For just $1.99 per month, this add-on amplifies your dining experiences with a 25% cash back boost. Whether you're dining at partner restaurants, cafes, and bars or opting for the convenience of food delivery, you can relish a 1.25x increased cash back. The enhanced perks make it easier to indulge in the things you love. Enjoy those special everyday moments—from grabbing that extra latte to ordering takeout— without stressing about inflation.
Mind & Body Rewards: $9.99/month
If self-improvement is on your to-do list, consider adding the Mind & Body Bundle to your Neo Credit Card. For just $9.99 per month, this add-on offers a holistic approach to wellbeing without stressing your finances. These rewards champion personal wellness by giving you a 1.25x cash back boost at a variety of health-focused venues, from gyms and yoga studios to vitamin suppliers and wellness practitioners.
Plus, you're treated to one complimentary fitness class monthly and have unlimited access to FitOn PRO workouts, inclusive of premium music and tailored meal plans. Complementing your physical health, Headspace Plus ensures mental wellness with a rich library of meditation and mindfulness exercises. With these perks, Neo Credit empowers you to prioritize both mind and body, making well-rounded health more accessible and even more rewarding.
Mobile & Personal Protection
Life in the digital age is no joke. The Neo Credit Card's Mobile & Personal Protection Bundle offers a sanctuary of security for both your devices and personal data. Priced at $9.99 per month this package ensures that your online experiences are shielded from common pitfalls. Your mobile device gains protection against mishaps like damage, malfunctions, and theft.
It includes a Dashlane Premium subscription which ensures robust password management across your devices, streamlining security. But the standout feature might well be the extensive $1 million coverage against fraud, ransomware, and social engineering threats. With the added peace of mind from 24/7 support and credit monitoring services, Neo Credit has positioned itself as not just a financial tool, but a digital guardian.
Better Together: Pairing Your Neo Credit Card With The Neo Money Account
The synergy between the Neo Credit Card and the Neo Money Account is designed to supercharge your cash. While the credit card earns you high cash back on your purchases, you can boost these rewards even more by channelling them into a Neo Money Account with a stellar 2.25% interest rate on deposits.
This not only grows your initial cash back rewards but ensures that every cent is working hard, all without the constraint of a minimum balance, account fees, or transaction fees. It's a straightforward strategy: cash out your cash back rewards to your Neo Money Account and watch as they compound – because who doesn't love free money that makes more free money?!
A Seamless Tech Experience: The Neo Credit Card App
Your Neo Credit Card pairs with a mobile app and desktop platform that offers so much more than just a credit card management tool. It's a unified solution that makes financial adulting streamlined, insightful, and incredibly user-friendly. Here's how:
Holistic Financial Oversight: The Neo Financial App pairs with your Neo Credit Card to offer a comprehensive snapshot of your finances. With Neo Insights, you can track your spending patterns, trace transactions by category, and monitor your lifetime average, all consolidated in one intuitive dashboard. It's a bird's-eye view that ensures you're always in the know.
Smart Tracking and Alerts: Toggle seamlessly between your Neo Credit and Neo Money accounts, examining each individually or in tandem without missing a beat. Additionally, the app's real-time notifications keep you updated with every transaction, ensuring you never miss a thing. Instant alerts for payment reminders or any suspicious activities add an extra layer of security, making financial management not just smooth, but also safe.
Optimized Rewards Monitoring: Dive deep into your monthly cash back to pinpoint where you're reaping the most rewards. Whether you're curious about this month's best-performing purchases or tracking patterns over time, the visual timeline lets you rewind and review with ease.
Empowered Budgeting: Get a clear picture of your expenditures by category, be it Food & Drink, Shopping, or Grocery. Armed with this consolidated overview, you're better equipped to budget efficiently and keep your financial goals within reach.
A Roadmap to More Cash Back: With the in-app GPS feature, boosting your rewards becomes an adventure. Instantly spot cash back partners in your area, ensuring you never miss an opportunity for bonus cash back and discounts, whether on familiar ground or uncharted territories. Highlighted deals guide you to the most lucrative offers, maximizing your savings with every purchase.
But it's more than just about the cash back. The app introduces you to local gems and incentivizes you to support neighbourhood businesses. Simply put, the app seamlessly blends the joy of discovery with the benefits of savvy shopping, all in the palm of your hand.
Add Your Neo Credit Card to Your Digital Wallet
As soon as you are approved for the Neo Credit Card, you get instant access to a virtual card that you can start using right away. You'll be able to add it to your Apple Pay and Google Pay accounts, even before you receive the physical card. This allows you to benefit from cash back rewards immediately and is really handy when you need to make a purchase but don't have your card with you.
Interest Rates & Credit Limits
The interest rate you pay on purchases and cash advances ranges from 19.99% to 31.99%. You won't know what rates you get until after you're approved because the rates are based on your application, credit profile, and the province you live in. Your credit limit is based on your credit score, but increases automatically as your record of managing the account improves.
Who Is Eligible For The Neo Credit Card?
Another favourite feature of the Neo Credit Card is how incredibly accessible it is. The minimum credit score required is just 600, significantly lower than most rewards cards on the market. And there's no minimum income requirement either. That makes the Neo Credit Card one of the easiest credit cards to get as long as you are also:
The age of majority in the province or territory where you live
A Canadian citizen or a permanent resident
Have government-issued ID
While the Neo Credit Card is available in every province of Canada, some rewards are restricted in Quebec. Neo is currently working through the technicalities to make rewards fully available in every province.
How to Apply For The Neo Credit Card
The application process is simple and takes about 3 minutes or less. You can apply online and get an instant answer. Just answer a few questions and upload your government-issued ID like a driver's license or passport.
Don't forget, as soon as your application is accepted you can add your virtual Neo Credit Card to your Google Pay and Apple Pay wallets, even before you receive the actual card in the mail.
Yes, There's a Neo Card For Everyone!
Stepping into the world of financial inclusivity, Neo ensures there's a card tailored to every person's unique needs. Whether you're navigating the challenges of bad credit, starting fresh with no credit history, or seeking exclusive rewards from Canada's most iconic coffee shop, Neo covered all the bases. Truly, there's a Neo Card for everyone!
Neo Secured Credit Card
[Offer productType="CreditCard" api_id="6209e06d9c5f4c05c0de0111″]
The Neo Secured Credit Card redefines the secured card game by offering the same enticing cash back rewards, a notable departure from typical secured cards. With a minimal security deposit of just $50 and guaranteed instant approval regardless of credit score, it's an excellent choice for those building or rebuilding their credit. You can earn between 0.5% to 5% cash back on all purchases without worrying about any monthly or annual fees. The card helps you build credit by reporting transactions to TransUnion.
Neo Money Card (Prepaid Mastercard)
[Offer productType="SavingsAccount" api_id="60fee79313fd2f260ff90749″]
Functioning similarly to a debit card, the Neo Money Card offers a unique blend of features combining no annual fee, impressive cash back on eligible purchases, and high interest on account balances. The card gives you instant access to the money in your Neo Money Account and can be used every that accepts Mastercard, both online and in-store. Plus, every dollar you deposit earns a 2.25% interest until the moment you spend it. With no fees on daily transactions, unlimited cash back earners, and CDIC insurance protection up to $100,000, it brings a comprehensive financial solution to your pocket.
*Not available in Quebec
Tim Horton's Rewards Mastercard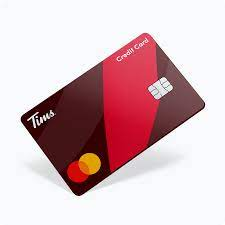 The Tim Horton's Credit Card is a Double-Double lover's delight. With no annual fee, this card lets you earn Tims Rewards Points on every purchase, with up to 5 points per dollar on gas, groceries, and transit. When you spend at Tim Hortons, that jumps to a whopping 15 points per dollar. These points pave the way to free treats, beverages, and coffee. To get the card, you must apply through the Tim Horton's website.
Is The Neo Credit Card Right For You?
If you value flexibility, want killer cash back rewards, and appreciate a seamless tech experience to manage your finances, then the answer is a resounding 'yes'. It's particularly suited for anyone with a weaker credit profile who is tired of getting left behind. The minimum credit score requirement is just 600, giving more Canadians the ability to maximize their spending rewards. When other rewards credit cards demand lofty eligibility criteria and high fees, the Neo Credit Card drops the rope. Offering the highest average cash back rate in Canada and no annual fees, this card is ideal for anyone who wants to make every penny work harder for them.
[Offer productType="CreditCard" api_id="60fed96813fd2f260ff90748″]
FAQs About The Neo Credit Card
How do I activate my Neo credit card?
Once you are accepted for your card, you can attach the card details to your Google Pay and Apple Pay accounts and start using it immediately. When the card arrives in the post, you can activate it via the app.
How do I cancel my Neo Card?
There are no tie-ins or contracts with Neo. If you want to cancel your card, simply pay off the balance and then cancel the card via the app.
How do I pay off my Neo Card?
It's very simple. You can transfer money via the app from your Neo Money account, or you can link a third-party bank account. You can also set up an auto pay facility so that the minimum payment is made from either Neo Money or another account. This is all done via the app.
Is the Neo card good?
Given the option to pay no fees, and the generous cash back rewards, it is certainly worth having one. You might want to have it in addition to other cards. The secured credit option is a great way to build up your credit score if you need to.
Can I withdraw money from my Neo Card?
Yes, you can withdraw money via any ATM the same way as with any other card. This is subject to your credit limit. You'll also pay a higher rate of interest on outstanding balances from cash withdrawals.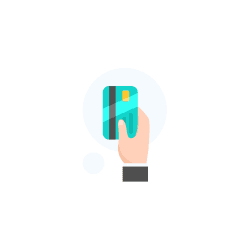 Find the best credit card for your needs