Laurentian Bank ATM Review 2022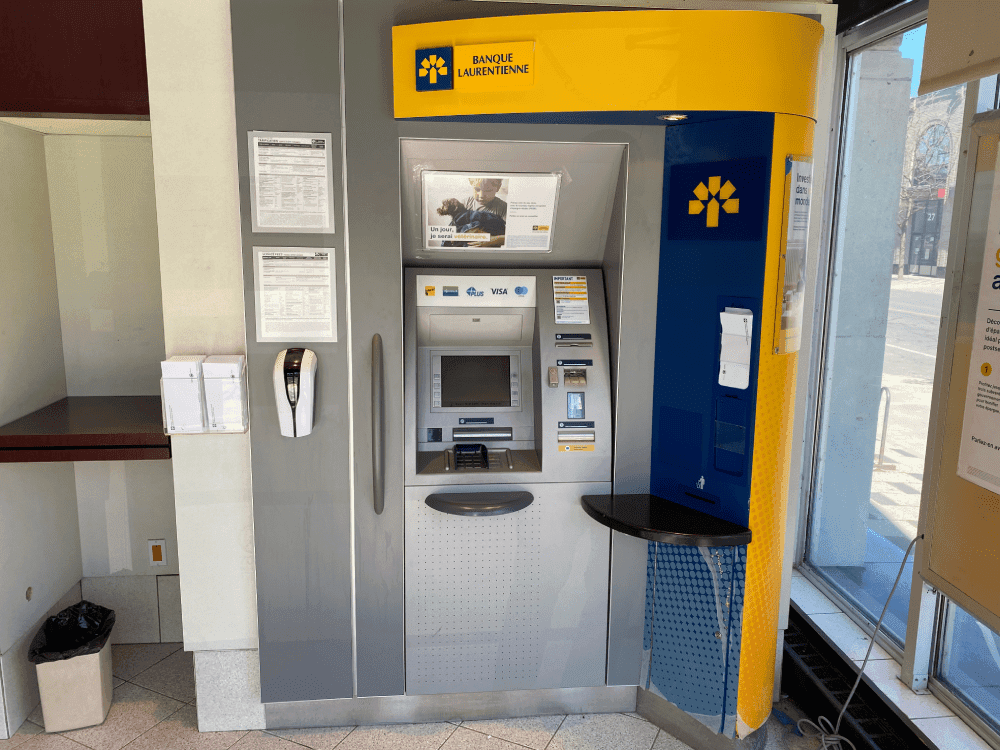 Looking for a Laurentian Bank ATM? Laurentian Bank is a small regional bank with ATMs located primarily in Quebec. These ATMs allow Laurentian Bank customers to make withdrawals and deposits, but can also be used by customers of other banks to withdraw cash. Here is our opinion on Laurentian Bank ATMs.
What bill denominations can be withdrawn from Laurentian Bank ATM?
In terms of the variety of denominations that can be withdrawn, Laurentian Bank ATMs are less accommodating than those of the major Canadian banks. In fact, the ATMs of the major banks generally allow you to withdraw $5, $20, $50 and $100 bills. The Laurentian Bank ATMs are limited to just $20 bills.
What are the withdrawal fees for non-customers?
Laurentian Bank clients can make withdrawals from any of the financial institution's ATMs without paying a convenience. However, if you are not a Laurentian Bank client, you will have to pay a convenience fee of $3, in addition to any other applicable fees that could be charged by your own financial institution.
The convenience fee does not represent the entire cost of withdrawing money from an ATM of a bank where you are not a customer. In addition to the convenience fee, there may be an Interac network access fee between $0 and $1.90, and a transaction fee between $0 and $2. Of course, you won't pay any additional transaction fees if your banking package includes a certain number of transactions per month, or if you have a Canadian chequing account with no fees.
According to the Financial Consumer Agency of Canada, the total fee for withdrawing money from another bank's ATM ranges from $1 to $7.90, and the fee for withdrawing money from a private ATM ranges from $1.50 to $8.90!

How do I make a deposit at a Laurentian Bank ATM?
Laurentian Bank ATMs seem to date from another era. Unlike the ATMs at most other banks, Laurentian Bank ATMs require the use of paper envelopes to make deposits. Not only is using envelopes to make deposits not good for the environment but the customer experience is affected. In fact, sometimes ATMs run out of envelopes, forcing Laurentian Bank customers to postpone their deposits due to a lack of envelopes.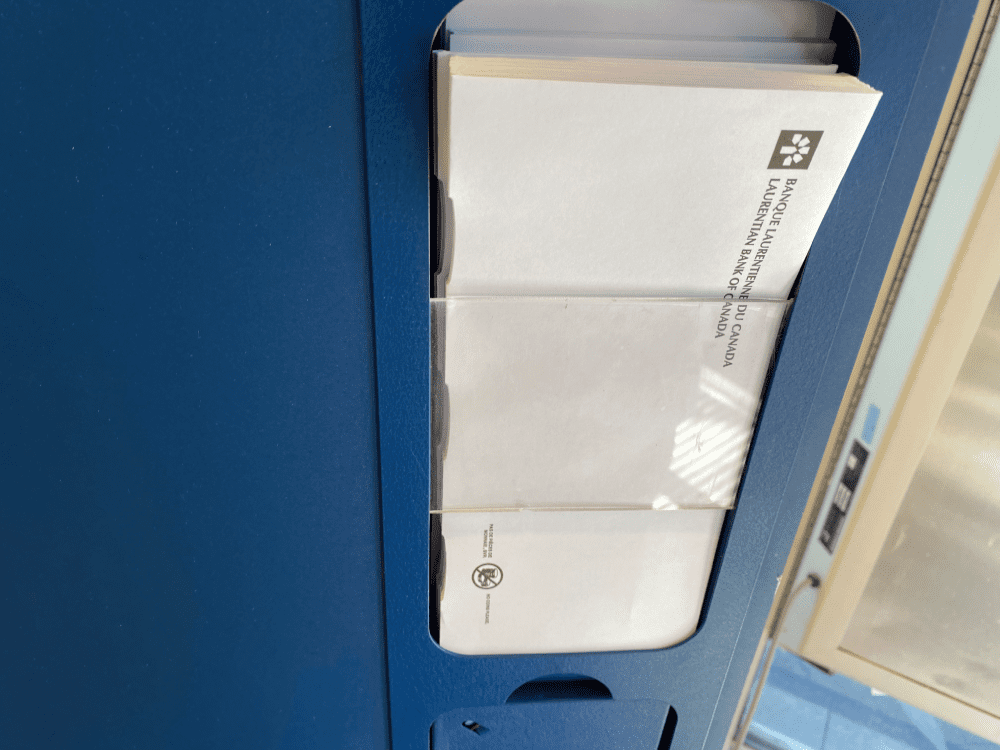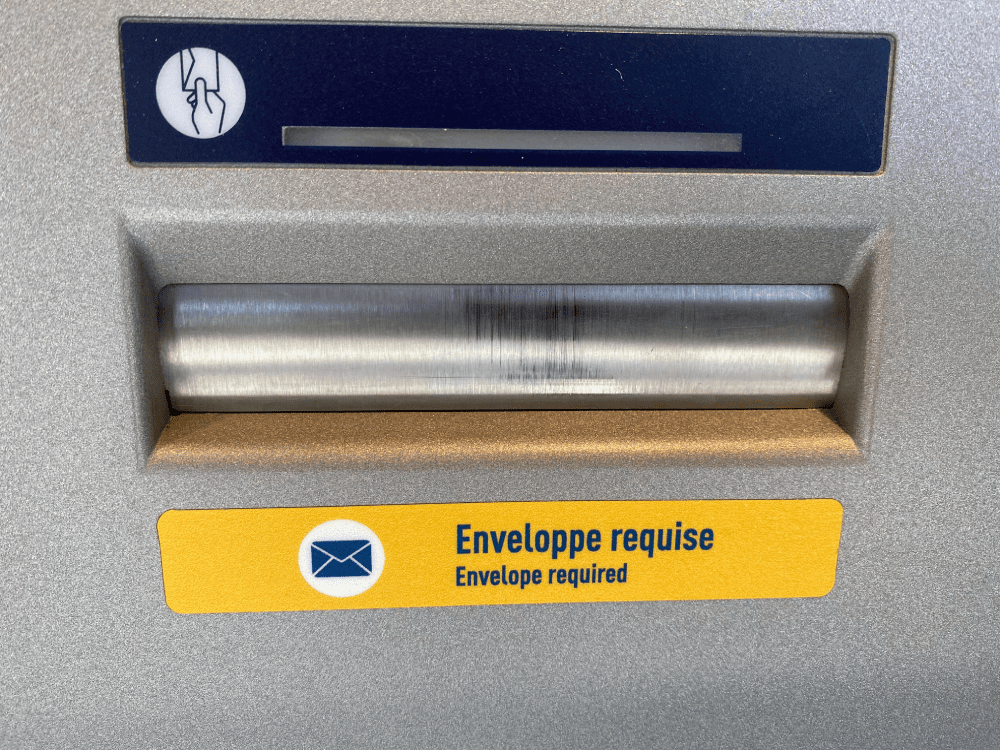 How do I find a Laurentian Bank ATM?
Laurentian Bank ATMs can be found in most of its bank branches, but also in other locations. The easiest way to find the Laurentian Bank ATM nearest you is to use the Laurentian Bank ATM locator. Simply enter your city, and the locator will generate a map showing the Laurentian Bank ATMs in your area.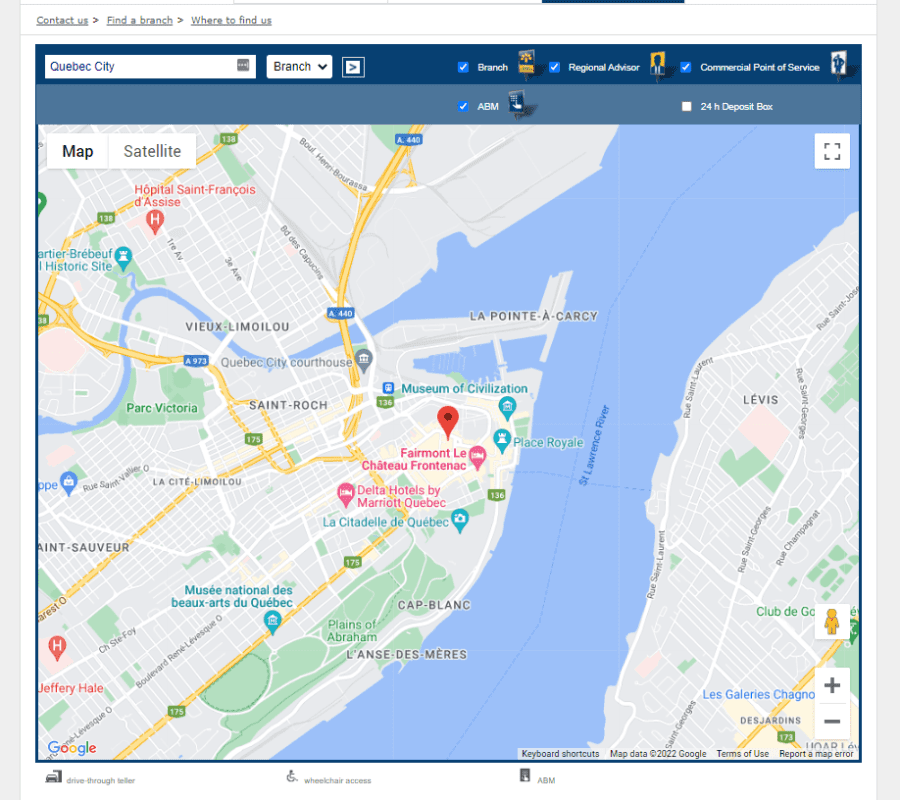 Our opinion of Laurentian Bank Machines
| | |
| --- | --- |
| Variety of denominations offered | 1/5 |
| Withdrawal fee for non-customers | 4/5 |
| Deposit experience | 2/5 |
| Accessibility of counters | 2/5 |
| +According to our analysis grid, Laurentian Bank's ATMs are outdated and clearly lag behind those of the major Canadian banks, particularly because they offer no choice of denominations and do not allow for envelope-less deposits. Therefore, we feel that Laurentian Bank ATMs deserve an overall rating of 2.25/5. | 2.3 |