Is N26 in Canada? Nope, But There Are Alternatives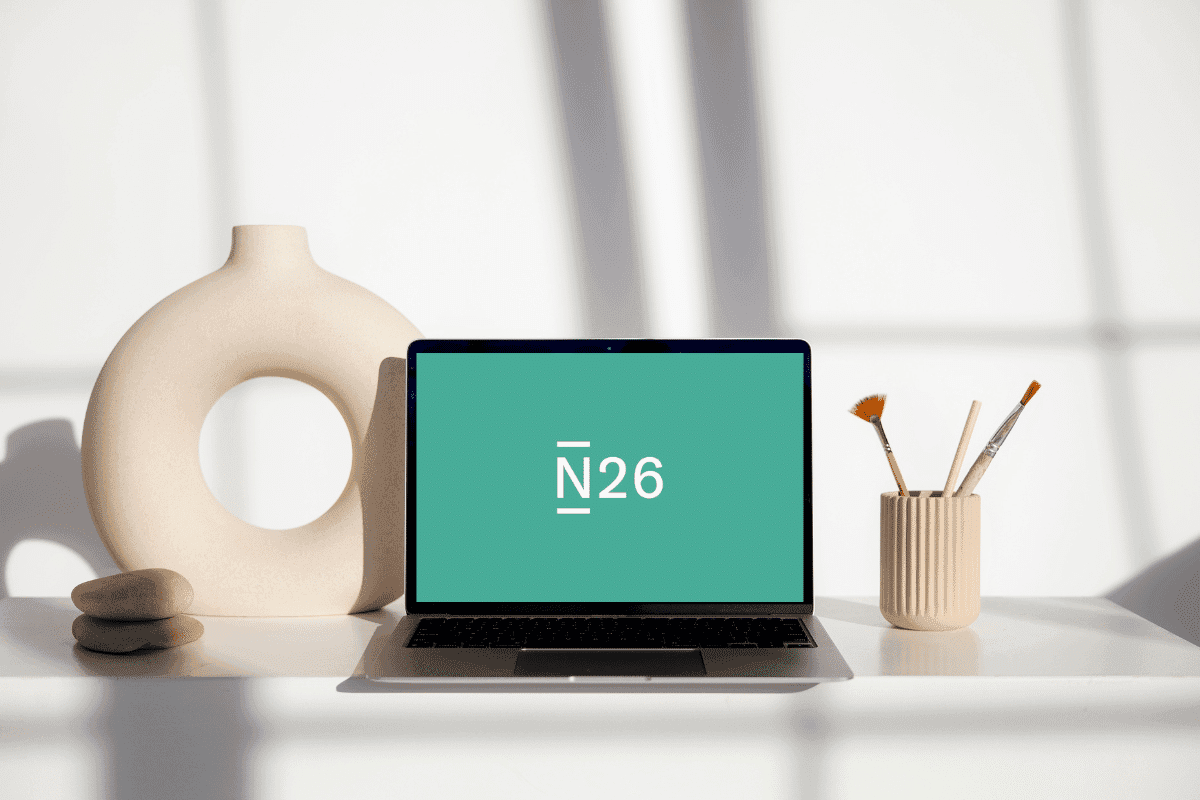 If you're a resident of the Great White North, you may be on the hunt for the perfect online banking solution. One name that might have come up in your research is N26. However, you may be disappointed to learn that N26 is not yet available in Canada. But fear not! We've got you covered with a list of the best neobank alternatives that will meet your financial needs and keep your money safe.
What is N26?
N26 is a German-based neobank, commonly known as a digital bank or online bank. It was founded in 2013 by Valentin Stalf and Maximilian Tayenthal, with the aim of providing a modern and user-friendly banking experience through a mobile application.
N26 offers a range of banking services, including current accounts, debit cards, money transfers, savings accounts, and investment options. The platform is accessible through their mobile app, allowing customers to manage their finances conveniently from their smartphones.
One of the key features of N26 is its emphasis on a streamlined and intuitive user experience. The mobile app provides real-time notifications, instant money transfers, and detailed transaction categorization. N26 also offers various financial management tools and insights to help users track their spending habits and manage their budgets effectively.
N26 operates as a licensed bank, regulated by the German financial regulatory authority, Bundesanstalt für Finanzdienstleistungsaufsicht (BaFin). It has expanded its services to several European countries and has gained a significant user base across the continent.
Why is N26 not yet in Canada?
With its sleek app and user-friendly features, it's no wonder why people are eagerly awaiting its arrival in Canada. So why hasn't N26 made its way across the Atlantic just yet?
N26 is probably not going to expand to Canada at the moment, as their primary focus is on the European market. The company aims to strengthen its position as a pioneer in digital banking in Europe, capitalizing on the increased adoption of digital banking accelerated by the pandemic. They plan to deepen their presence in core European markets and expand into Eastern Europe, while also exploring opportunities in Brazil.
The German neobank, N26, has encountered challenges expanding into non-European markets. In 2020, they made the decision to exit the UK market due to complications arising from the Brexit withdrawal agreement. This agreement prevents N26 from operating in the UK with a European banking license. Additionally, in 2022, the company announced its withdrawal from the US market, as they aim to prioritize the pursuit of more promising growth opportunities within the European market.
Is it difficult for N26 to enter the Canadian market?
Expanding into a new country involves obtaining the necessary licenses and approvals from regulatory bodies. In the case of Canada, N26 would need to obtain a banking license from the Office of the Superintendent of Financial Institutions (OSFI). This process requires demonstrating N26's financial stability, risk management systems, and governance structures to operate as a bank in Canada.
Additionally, N26 must ensure that its systems and technology are compatible with the Canadian banking infrastructure, including integrating with payment networks, complying with data protection laws, and establishing partnerships with local financial institutions to provide services such as ATM access and cash deposits.
While N26 is known for its innovative digital banking solutions, entering a new market like Canada requires a comprehensive understanding of the local banking landscape, consumer preferences, and regulatory environment. Its recent withdrawal from the US and the UK show that the process is far from easy, and the company may take their time before considering expanding globally again.
While Canadians may have to be patient for N26's arrival, they can find solace in the fact that N26 could someday make its entry into the Canadian market a reality. In the meantime, there are other digital banking options available in Canada that offer similar features and benefits. As the demand for digital banking continues to rise, it's only a matter of time before N26 and other Canadian neobanks make their mark in Canada.
Our Favourite Canadian Alternative to N26 For Online Banking Product: EQ Bank
If you're looking for an online banking experience that rivals what N26 has to offer, look no further than EQ Bank. As one of Canada's leading digital banks, EQ Bank has gained a reputation for its high-interest savings account and competitive rates.
EQ Bank stands out in the Canadian banking landscape for its commitment to providing customers with a seamless and convenient banking experience. Whether you're a tech-savvy millennial or a seasoned investor, EQ Bank has something for everyone.
One of the standout features of EQ Bank is its high-interest Savings Plus Account. With an impressive interest rate of 2.50%, EQ Bank allows you to grow your savings faster than traditional brick-and-mortar banks. Whether you're saving for a down payment on a house or planning for retirement, EQ Bank's high-interest savings account can help you reach your financial goals.
Another perk of EQ Bank is their unlimited free Interac e-Transfers. Whether you need to split a bill with friends or send money to a family member, EQ Bank makes it quick and hassle-free. However, it is important to note that the EQ Bank card is currently not available in Quebec.
[Offer productType="CreditCard" api_id="63d2cb6a18196b6d2e1928c2″ id="198047″]
Our Favourite Canadian Alternative to N26 For Currency Conversion: Wise
One of the downsides of using traditional banks for currency conversion is the hefty fees they charge. Luckily, Wise has emerged as a cost-effective alternative. With Wise, you can effortlessly convert currencies at the real exchange rate, without the hidden fees typically associated with banks. Moreover, Wise guarantees a currency conversion rate for 48 hours, allowing you to plan your transactions effectively.
In addition to currency conversion, Wise offers low fees for international money transfers. For instance, sending 1000 CAD to a US recipient incurs a mere 9.04 CAD in transaction fees. After the currency conversion is completed, the recipient will receive 750.33 USD at today's exchange rates. This demonstrates Wise's commitment to providing cost-effective solutions for international money transfers.
Furthermore, Wise provides Canadians with a convenient multi-currency Visa Debit card that offers numerous advantages. Using this card, individuals can withdraw up to 350 CAD in cash each month without incurring any fees. Additionally, the card supports over 150 currencies, allowing users to spend money overseas as if they were local residents. Convert your money beforehand at Wise's favorable exchange rates, and you can avoid costly mark-up fees at tourist hotspots. Whether you're buying a beer in Mexico or paying for dinner in Poland, as long as Visa payments are accepted, the process is seamless.
If you're getting ready for a trip abroad or need to send money internationally, Wise is the go-to platform known for its reliability, transparency, affordability, and efficiency. With Wise, you can make the most of your financial transactions without dealing with the high fees charged by traditional banks.
[Offer productType="OtherProduct" api_id="64e3ec296130844579d62181″ id="174331″]
Our Favourite Canadian Alternative to N26 For Card Payments: KOHO
KOHO is an excellent option for Canadians looking for a modern and convenient approach to card payments. Similar to N26, KOHO offers a sleek and contemporary prepaid Visa card, accompanied by a feature-packed mobile app that enhances the overall user experience.
One of the standout features of KOHO is its real-time spending tracking, allowing users to keep a close eye on their expenses. Additionally, users can set savings goals within the app, making it easier to work towards financial targets. KOHO goes a step further by offering up to 1% cash back on categories such as groceries and transportation, with the potential to earn an extra 5% cash back when shopping with their partners. This rewards system makes KOHO an appealing option for those who want to maximize their savings while making everyday purchases.
For individuals looking to build their credit history, KOHO also provides a Credit Building plan that costs $10 per month. By making timely repayments, users can improve their credit history and potentially increase their credit score. On average, KOHO users see a credit score increase of 22 points within just three months of using the Credit Building feature.
KOHO offers Canadians a comprehensive and user-friendly card payment solution. With its real-time spending tracking, cash back rewards, credit building feature, high-interest savings accounts, and convenient automation options, KOHO empowers individuals to take control of their finances and enjoy the benefits of modern banking.
[Offer productType="CreditCard" api_id="604aaa18e770040140f2203e" id="144191″]
Our Favourite Canadian Alternative to N26 For Stocks Trading: Wealthsimple Trade
Wealthsimple Trade is a game-changer for Canadian investors looking to enter the stock market. This platform provides a fantastic alternative to N26, offering users the ability to buy and sell stocks and ETFs with zero trading commissions. Whether you are beginning to invest in Canada or you are an experienced trader, Wealthsimple Trade's intuitive app and user-friendly interface make it a top choice.
One of the standout features of Wealthsimple Trade is its accessibility. You can sign up and start trading with as little as $1, as there are no account minimums. This flexibility allows you to begin at your own pace and gradually increase your investments as you become more comfortable.
For those looking to trade in USD, Wealthsimple Trade offers the advantage of trading without foreign exchange fees on every order. Additionally, depositing and withdrawing USD is completely free, with foreign exchange fees of only 1.5% when converting to or from CAD.
Wealthsimple Trade also helps investors maximize their returns through convenient features. Payouts from dividend stocks can be automatically reinvested without any commission fees or paperwork, increasing your time in the market and potentially compounding your gains. Moreover, with stock lending, you can earn extra money on your holdings effortlessly. By loaning your stocks to other investors, you receive a share of the earnings without any additional effort required.
Wealthsimple Trade provides Canadians with an exceptional platform to trade stocks and ETFs. Its zero trading commissions, user-friendly app, and innovative features make it an excellent choice for both novice and experienced investors. With that being said, it is generally a good idea to compare brokers to find the one that best suits your needs.
[Offer productType="BrokerageAccount" api_id="5f53d2134d1911503113cafa" id="174398″]
N26 in Canada: The Bottom Line
While N26 may not be available in Canada just yet, that doesn't mean you have to settle for subpar banking options. EQ Bank, Wise, KOHO, and Wealthsimple Trade are all fantastic alternatives that offer a range of features to suit your financial needs.
Whether you're looking for an online banking experience that brings convenience to your fingertips, a cost-effective solution for currency conversion, a modern approach to card payments, or a robust platform for trading stocks, these alternatives have got you covered.
FAQs About N26 in Canada
Will N26 ever come to Canada?
While there are no guarantees, N26 has expressed its interest in expanding globally, so it's possible that they may make their way to Canada in the future. Keep an eye out for any updates!
Are these alternatives safe to use?
Yes, these Canadian alternatives have robust security measures in place to protect your money and personal information. It's always a good idea to do your own research and read reviews before making a decision.
Can I access these alternatives on my mobile phone?
Absolutely! All of these alternatives offer mobile apps that allow you to manage your finances on the go. Simply download the app from your respective app store and enjoy controlling your finances wherever you are!
Are there any fees associated with these alternatives?
While some of these alternatives may have nominal fees for specific services, such as currency conversion or premium account features, they generally offer free basic banking or trading services. Always check the terms and conditions to ensure you're aware of any potential fees.
Can I use these alternatives if I live outside of Canada?
While Wise can be used in over 170 countries, the same is not true for Canadian-based platforms like EQ Bank, KOHO and Wealthsimple Trade.