The Best Internet TV Streaming Providers in Canada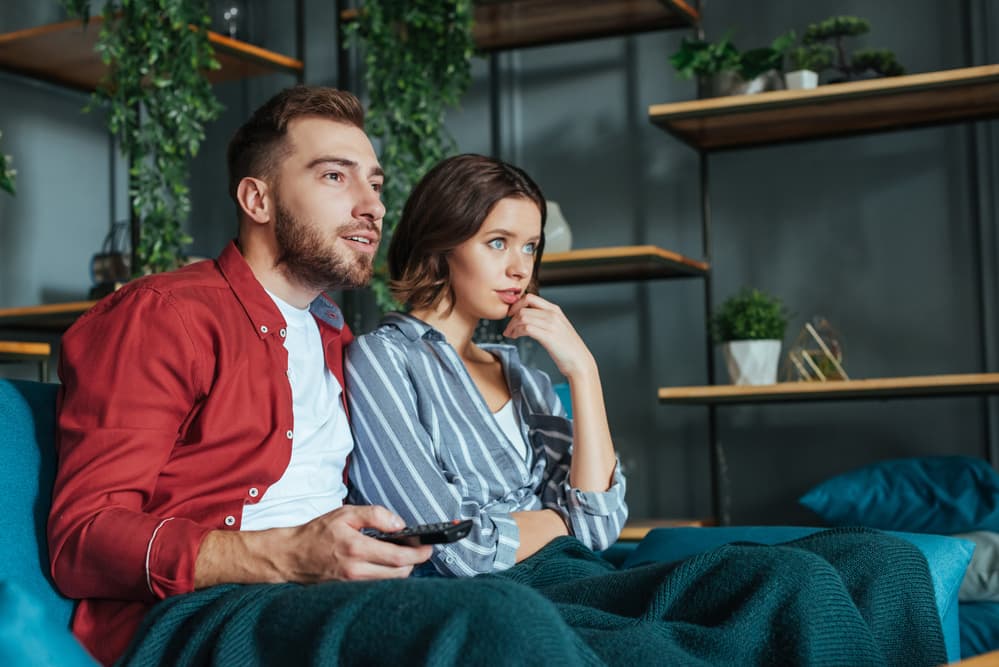 Looking to cut the cord and ditch traditional cable TV? With so many internet TV streaming providers available in Canada, it can be overwhelming to choose the right one. Between video-on-demand services and social video sites, it's not uncommon to turn on the computer instead of turning on the TV.
Traditional television providers are equally smart about this trend and understand that more Canadians want entertainment on their own terms. But when it comes to cutting the cord, which streaming services offer the most entertainment at the best prices? These are the three best internet TV streaming providers in Canada.
Can I actually save money using internet tv streaming providers in Canada?
Although it may seem like a foreign idea to switch to internet TV streaming providers in Canada, there are a lot of advantages to cutting the cord. Consider the number of channels you get from a traditional television service. Of those channels, how many do you watch on a regular basis?
Instead of paying for a large number of channels while watching a few favourites, TV streaming options allow you to not only control your costs but also only subscribe to what you want to watch. Switching to internet TV streaming providers in Canada allows you to take your entertainment on the road. No matter where you go in Canada, you'll be able to access your television programs using your phone, tablet, or laptop computer.
Between the numerous channel combinations and on-demand access to entertainment, internet TV streaming providers in Canada are the new wave of entertainment. If you want to get started on cutting the cord, here are three of the best we recommend:
Virgin Plus TV
For those who aren't ready to give up entirely on live TV, Virgin Plus TV offers the best balance of both live TV and on-demand options. In addition to current TV seasons, live sports, and all the channels you love, you'll also be able to access all of these options on any device, anywhere. To get Virgin Plus TV, you'll need a Virgin Internet plan of at least 15 Mbps.
RiverTV
For those who don't want to switch internet providers just to get their favourite TV everywhere, there's RiverTV. For $16.99 per month, River gives you access to over 30 of Canada's top channels wherever you are. Plus, there's no monthly contract or hidden fees. Simply pay the monthly charge for as long as you want the service, and cancel anytime. In addition to adding more channels to its lineup, RiverTV also offers add-on channels for a small fee.
STACKTV
For Amazon Prime subscribers, STACKTV offers cord-cutters the opportunity to access 12 top-tier networks for an additional fee. The TV streaming service offers both live TV and on-demand options from HGTV Canada, Food Network Canada, Slice, Global, History, W Network, Teletoon and Adult Swim, Showcase, National Geographic, Treehouse and YTV. When paired with other options, this plan grants you some of your favourites, without the obligations or hard wires.
TV streaming vs. streaming services – what's the difference?
Although there are plenty of streaming services available to Canadians, not all of them provide the traditional options associated with TV service. That's because many of the services are limited to one channel or a group of programming.
Here's an example:
While Netflix Canada and Amazon Prime offer streaming, their libraries are limited to original programming, movies, and licensed shows from other studios. Although these shows are great in their own right, it's limited to whatever selections they have at the time. Moreover, there's no live news, sports, or weather available on most of these options.
On the other hand, some channels offer their own streaming options which give you access to their latest programming. CBC Gem and CityTV now both offer access to current, in-season shows. However, CBC Gem offers some options with a la carte pricing, while CityTV requires you to have a current television subscription.
While there's nothing wrong with piecing together a programming package that works for your lifestyle, it might come at a variety of prices. Before you decide to cut the cord entirely, be sure to do the math to make sure it can work for you.
What hardware do I need to access internet TV streaming providers in Canada?
While internet TV streaming sounds like an easily accessible alternative to traditional TV service, it does require some hardware to access. In order to start streaming television, you will need a streaming box and possibly a high-definition television antenna.
Because many streaming services do not offer local television, a high-definition antenna can help you access local television stations. Without one, you could lose out on your local news and other important programming. A high-definition antenna can be purchased at most department stores or on Amazon.
In addition to an antenna, you will also need a streaming device that plugs into your television to access digital channels. The most common devices include Amazon Fire, Roku, and Chromecast. Each one is able to access the internet and provide access to TV streaming providers. They also plug into the HDMI port of your television and access multiple channels after a short setup process.
In addition to accessing your internet TV streaming provider of choice, these devices can also access any additional channels or services you subscribe to. With one device, you can get all of your favourite programming that can replace your cable box entirely.