HelloFresh Canada Review 2023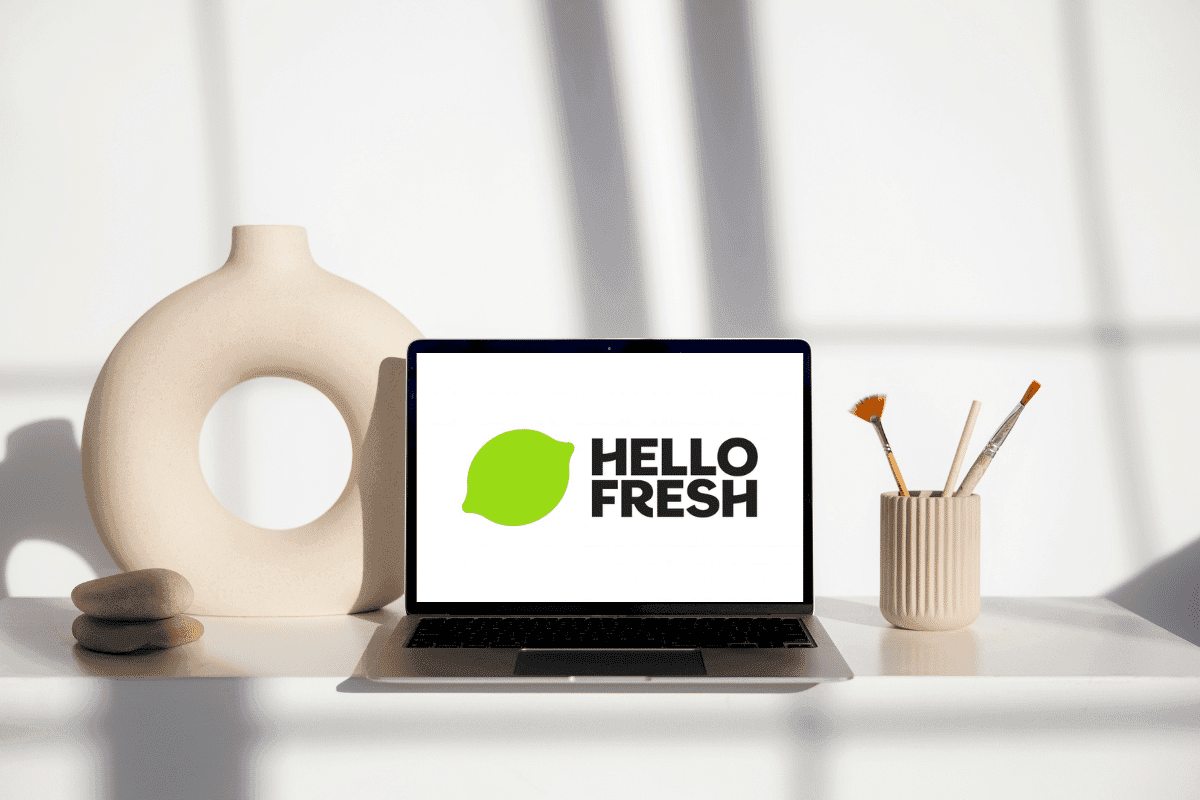 Table of Contents
[ Show ]
Whether you want to try out new recipes or improve your cooking skills, HelloFresh can be a fun way to shake up your cooking. The subscription service allows users to choose from 3-5 recipes per week (and either 2 or 4 portions per recipe). Once customers have made their choices, HelloFresh delivers all of the ingredients straight to their doorstep.
In theory, HelloFresh sounds like a great idea—but sometimes, ideas need to be tested out in real life, too. To get a better idea of the subscription service's strengths and weaknesses, I ended up ordering a single (trial-priced) box with 3 recipes and 2 portions per recipe. Note that HelloFresh did not sponsor this post or gift me the box (although Hardbacon may receive a small affiliate bonus if you make a purchase through our link). Similarly, all opinions expressed below are 100% my own. 
My Experience with HelloFresh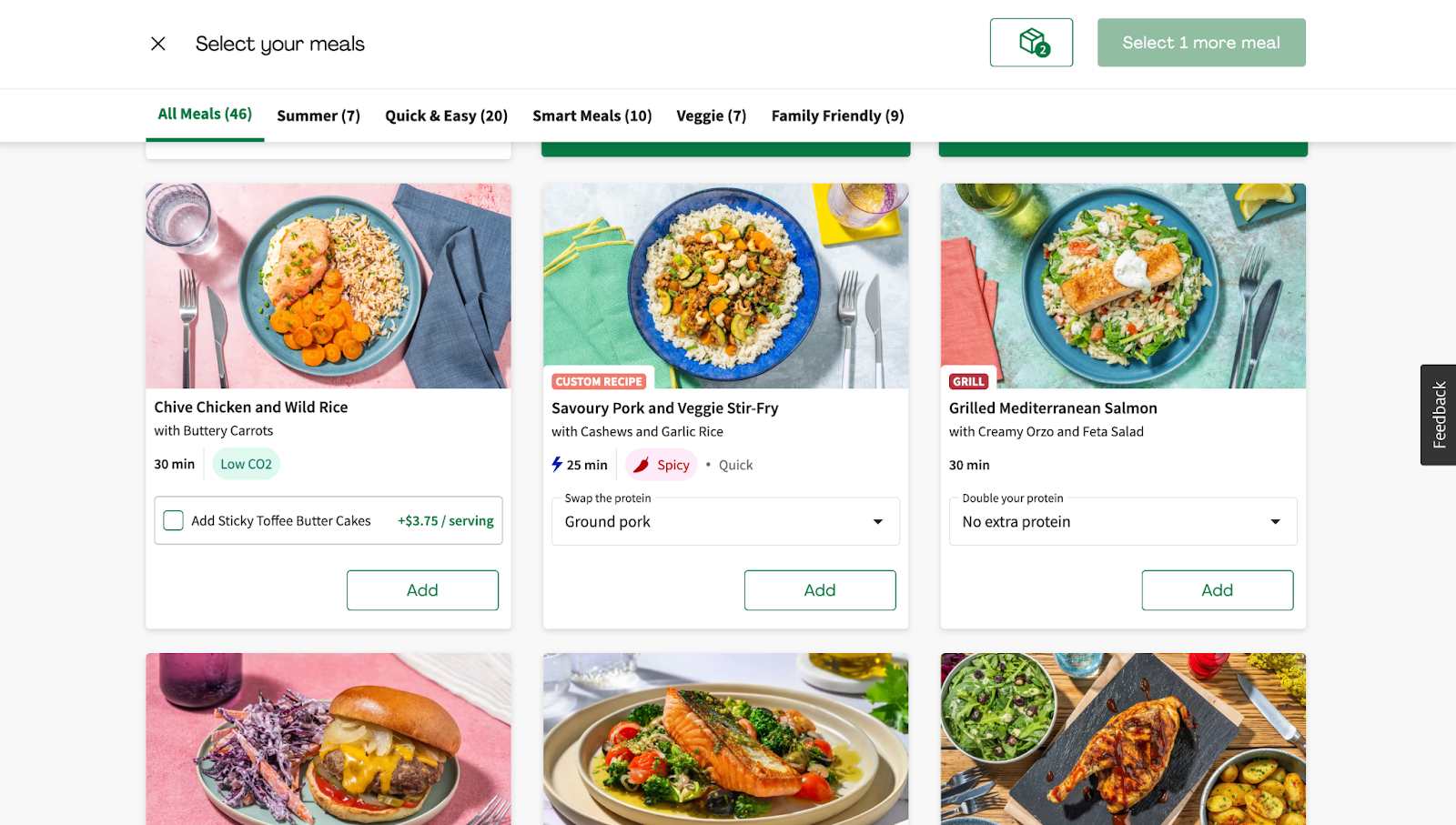 As someone who generally sticks to the same few semi-complicated recipes, I was excited but also frankly a bit nervous to branch outside of my cooking comfort zone. Fortunately, HelloFresh made the process relatively painless. 
The ingredients arrived pre-sorted into paper bags, with each paper bag containing all of the ingredients (except the meat) that HelloFresh sent for a particular recipe. The packages of meat were surrounded by ice wrapped in plastic to keep them cold throughout the shipping proess. Note that HelloFresh did not send all of the ingredients necessary for a particular recipe—generally, I had to supply my own oil, salt, and pepper. 
When I opened up each bag, all of the produce was in good condition. The produce was likely high quality, too, as the meals that I cooked were mostly flavourful.
Chive Chicken and Wild Rice (with Buttery Carrots)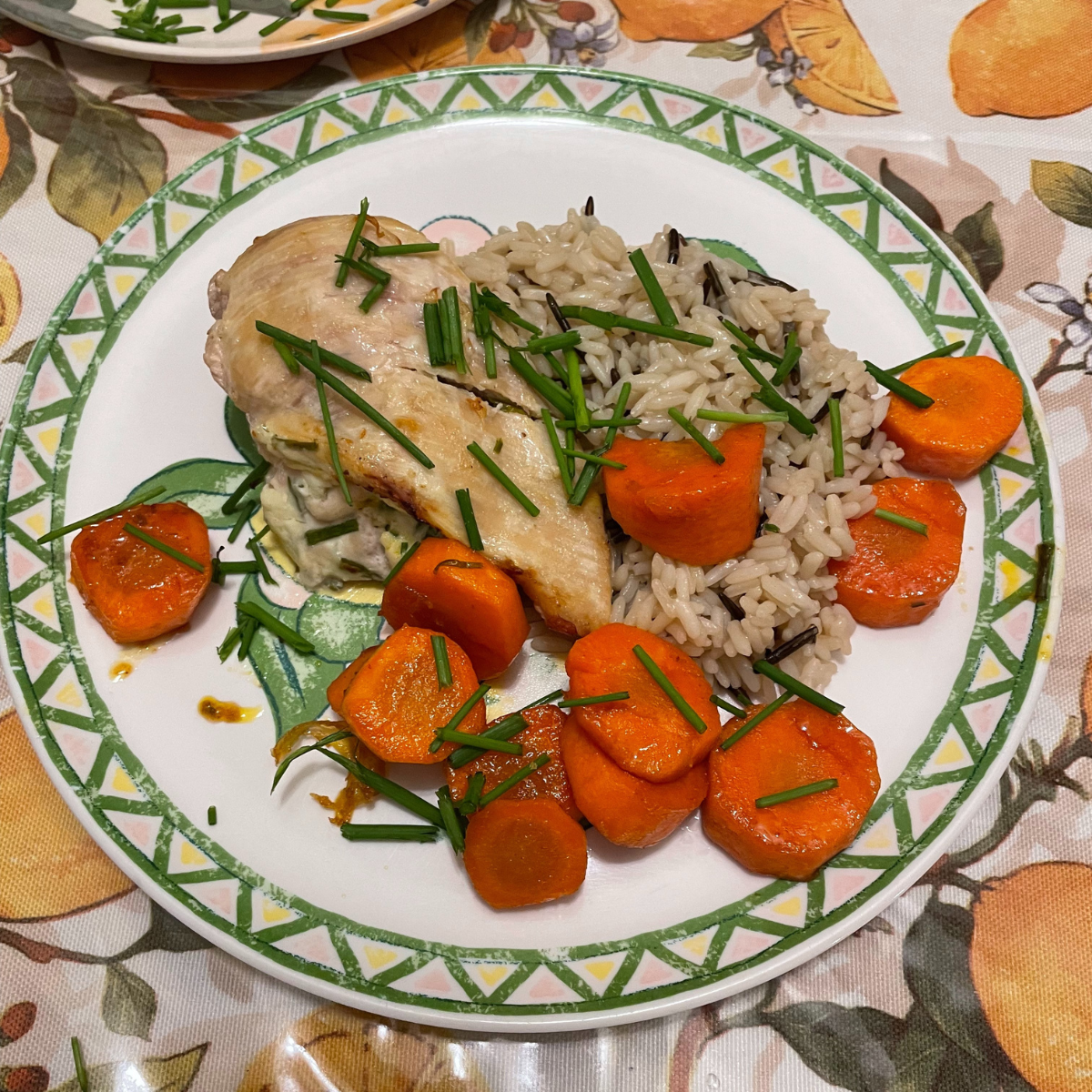 The first meal that I ended up preparing was HelloFresh's chive chicken and wild rice. The meal involved stuffing baked chicken with cream cheese and butter, a technique that seems 'fancy' enough that I would probably have stayed away from. It also called for maple syrup in the sautee—another technique that I had never tried before. Ultimately though, despite my apprehensions during the cooking process, this was by far the tastiest meal in the box. The new techniques will almost certainly be making an appearance in my future cooking as well—something that I have to give HelloFresh credit for.
Beef and Roasted Red Pepper Ragu (with Spaghetti)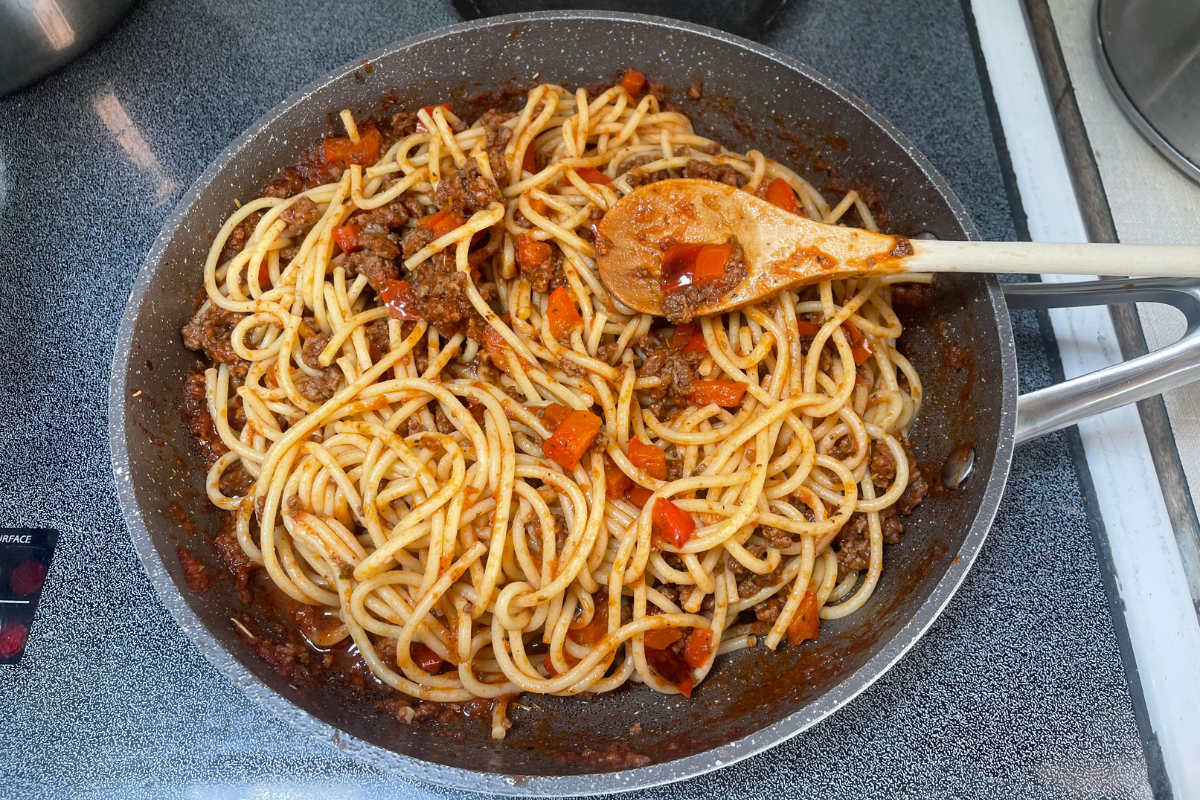 The beef and roasted red pepper ragu was delicious and straightforward to make (though I found the sauce to be a bit sweet). However, I am not sure that I would reorder it in the future. 
Neo Credit
None with the standard Neo plan
You can earn 2% cashback at the pump or convenience store locations and 4% cashback on transactions made through the Shell App. This offer is only available in British Colombia, Alberta, Saskatchewan, Manitoba and Ontario.
Ultimately, the recipe was too close to my comfort zone. I was left with the feeling that I 'wasted' one of my three recipes on something that I could have made without HelloFresh's help—and that I had wasted an opportunity to improve my cooking skills, too. For those who sign up for a meal subscription service with the intention to get better at cooking, learn from my mistake: pick meals that you do not think you could have otherwise made.
Breaded Baked Chicken (with Buttery Rice and Lemony Mayo)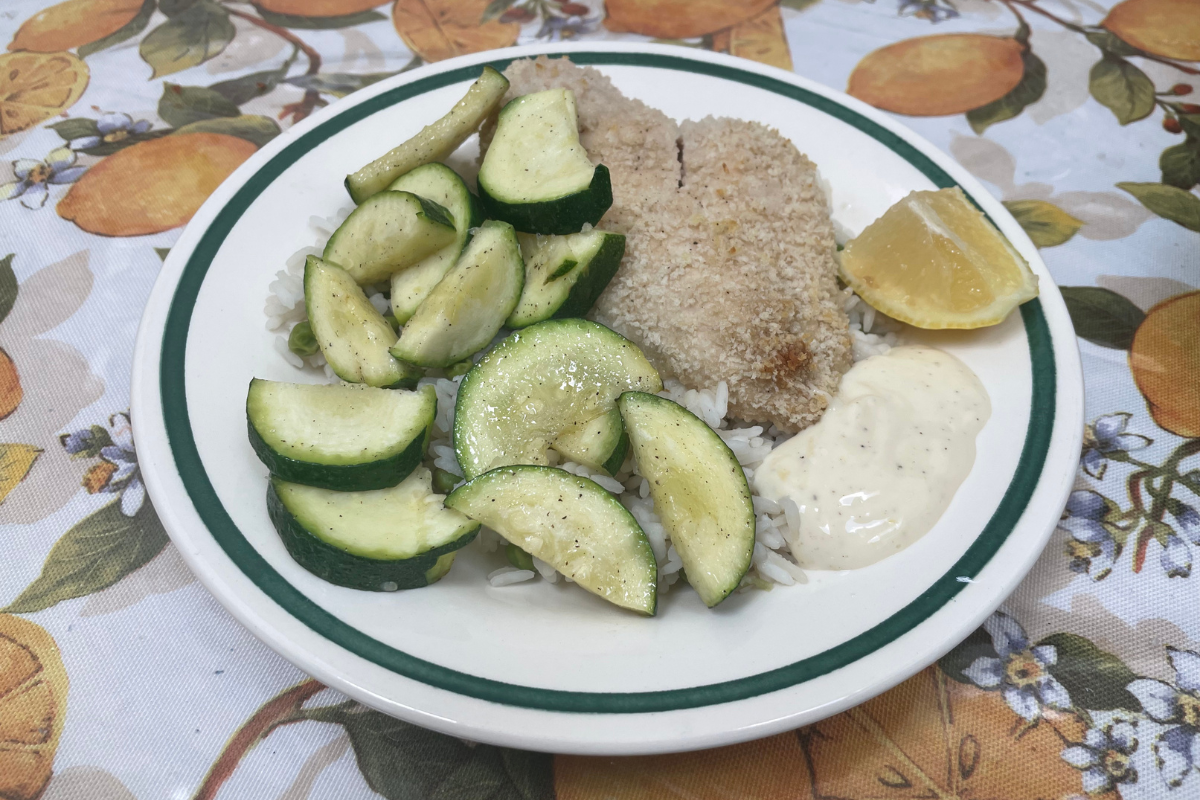 In comparison to the first two meals, the breaded baked chicken fell flat. The lemony mayo was amazing (thanks to the spice blend), but the rice was bland and the chicken ended up releasing enough water while it cooked that some of the breadcrumbs were soggy. I appreciate the fact that I was forced to cook chicken in the oven since I personally am always paranoid about undercooking it, but the recipe was still less than exciting overall. 
Were the Ingredients Worth It?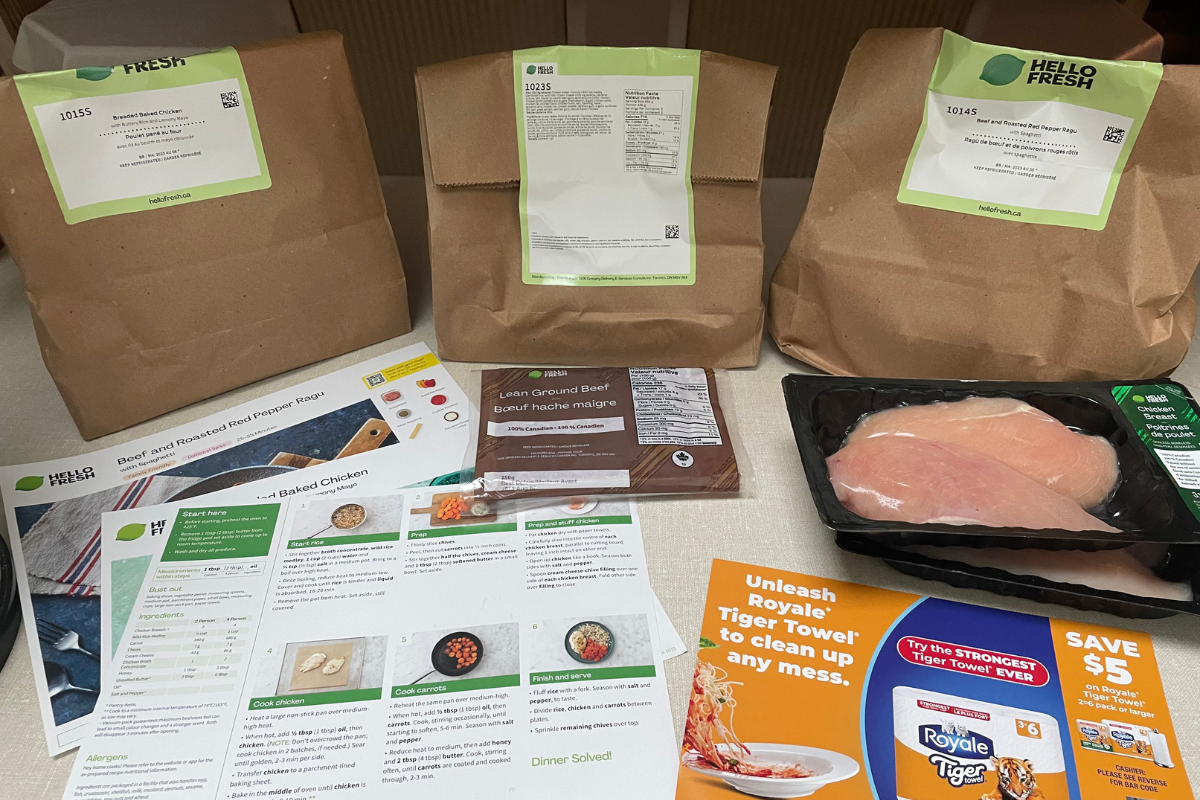 HelloFresh might be convenient, but are the ingredients worth the subscription fee? Well, yes and no. It all depends what your pantry (and cooking habits) look like. 
HelloFresh sent me $33.28 worth of groceries in this box. However, if I wanted to buy the same ingredients at a grocery store, I would not have been able to buy precisely measured packages. Instead, I would have had to spend $105.64 to obtain enough of each ingredient to prepare all three recipes. For reference, HelloFresh's 3 recipes, 2 servings per recipe box usually costs $82.99, but I took advantage of the company's introductory offer and only paid $32.99.
The introductory offer's pricing gave me a (small) discount on the value of the ingredients. Once you have to pay regular price for your subscription, the value of a HelloFresh subscription becomes less clear. It is ultimately cheaper to buy a subscription than to head to a supermarket and purchase every single ingredient that HelloFresh would have sent you. However, if you do buy ingredients from a supermarket, you can use leftovers for additional recipes. As a result, HelloFresh tends to be a better deal when you are experimenting with new ingredients or flavours, but it loses some of its financial appeal when you repeatedly make the same meals.
Strategies to Make the Most of a HelloFresh Subscription
Sadly, meal subscription services are not cheap. However, there are a couple of ways that you can maximize the value of a HelloFresh subscription.
Seek Out New Flavours
As we mentioned above, our top strategy to make the most of a HelloFresh subscription is to use it to try recipes that require spices or ingredients that you do not usually purchase. This method can even help inform future pantry purchases. Over time, you may find that you have enjoyed a particular ingredient in several dishes. At this point, you may want to consider purchasing it at the grocery store to save money. 
Save Your Recipe Cards
Chances are that you will like some recipes more than others. If you have found a recipe that you really enjoy, consider setting aside the recipe card and purchasing any necessary spices at the supermarket. As long as you make it several times, it will likely be significantly cheaper to purchase the fresh ingredients from the supermarket rather than ordering them from HelloFresh.
Take Advantage of Bonus Credit Card Cashback
Many credit cards offer bonus cashback or rewards for groceries and food delivery purchases. Some of these cards can help you earn extra points when you use them to pay for your HelloFresh order. That being said, some credit card networks do not classify HelloFresh as a grocery purchase. For example, American Express places HelloFresh under the "supermarkets" category, but Visa and Mastercard have separate categories for standard in-person supermarkets versus meal delivery kits. As a result, it may be a good idea to prioritize using an American Express credit card that offers bonus cashback for grocery purchases if you have one available.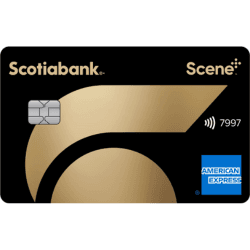 Scotiabank®* Gold American Express® card
5X Scene+ points for every $1 CAD spent on eligible grocery stores, restaurants, fast food, drinking establishments and Entertainment purchases;
3X Scene+ points for every $1 CAD spent on eligible gas, daily transit and eligible select streaming services.
1 Scotia Rewards point for every $ 1 : Other purchases
Earn up to $650 in savings and rewards
Failed Strategy: Stretching Out Meals
Unfortunately, some strategies to make the most out of a meal kit subscription are ultimately unsuccessful. When selecting my HelloFresh meals, I made it a point to choose a couple of meals that were particularly high in calories. I was curious to see if I could stretch some recipes into three portions rather than two. However, when it came time to eat the food, I ended up sticking to HelloFresh's recommended portion sizes. Ultimately, each meal was the perfect size to feel full but not stuffed or bloated. Although some meal subscription kits send enough food that you can count on having extra leftovers, HelloFresh is not one of them.
FAQs About HelloFresh Canada
Do you still have some questions about HelloFresh? Check out our list of frequently asked questions for help.
EQ Bank Card
Benefit from 0.5% cash back on purchases
This 100% free prepaid Mastercard also offers free ATM withdrawals in Canada, no FX fees, and up to 3% interest on deposits.
Get 3.00%* on everyday banking with EQ Bank