Honey Extension in Canada: The Ultimate Review in 2023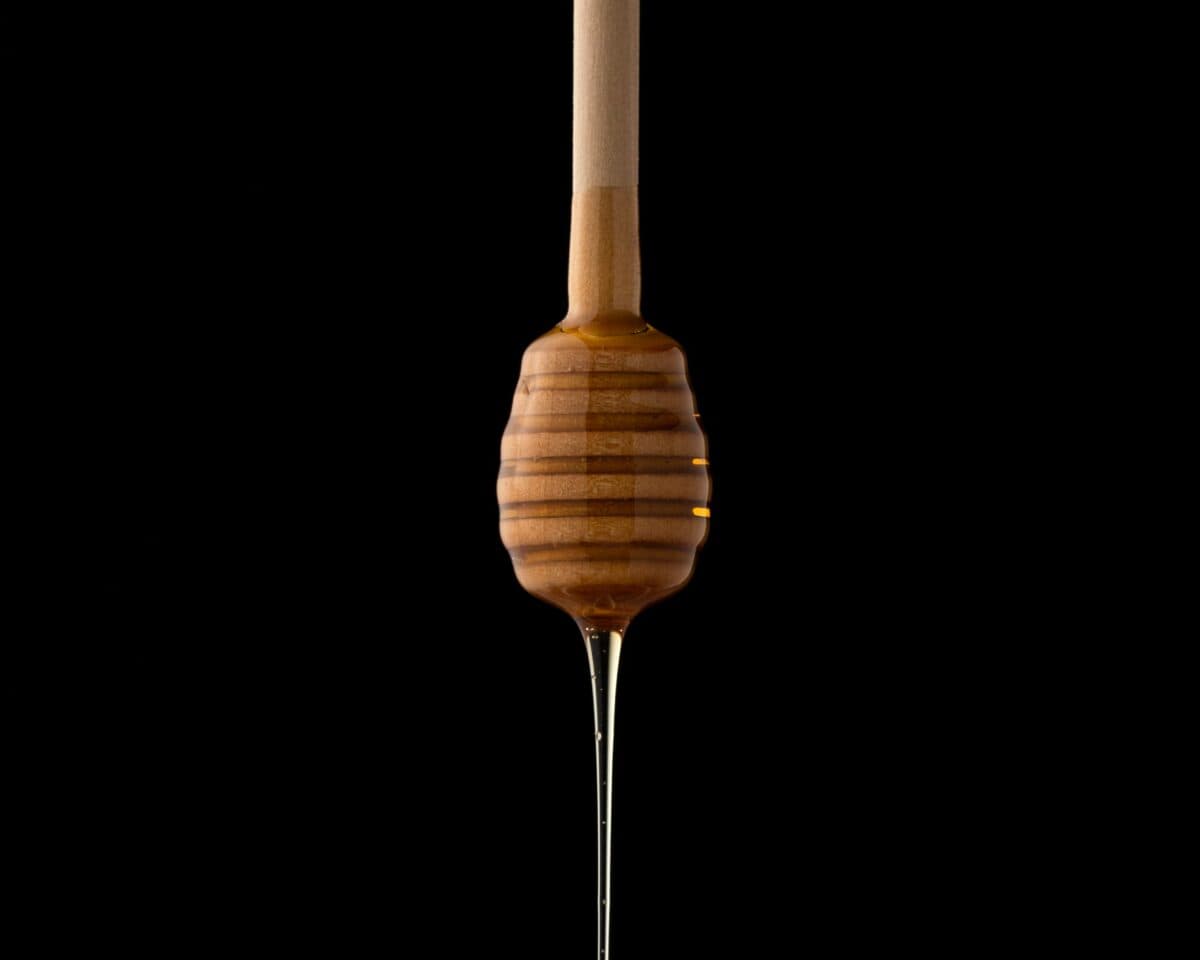 Honey is a browser extension that will change the way you shop online. But what the heck is a browser extension? It's software that customizes your web browser with new features and functions it normally doesn't have. In the golden age of technology, there's a digital hack for everything. If you love to shop online and snag amazing deals it's time to hack your web browser. With a simple click, you'll sweeten your savings when you shop online with the Honey extension. Let's talk about all things Honey, how to use it, and gauge if it is worth a try for Canadian consumers.
Why use a browser extension for online shopping?
Canadians love to shop online. E-commerce sales were worth $38 million in 2020 and are expected to hit the $50 million mark by 2025. There are several reasons to shop online including ease, access to a wider variety of products, and special discounts.
Almost all big and small stores offer discounts to both new and existing consumers alike. It's a reliable way to win new customers and keep previous buyers coming back. Most stores have a coupon section where you can enter a discount code for a lower price.
The problem, however, is that these discount codes are not always heavily advertised on the website and buyers have to be vigilant if they wish to score discounts. While you can go to platforms like Google and Yahoo to search for the latest discount codes, the job is both tedious and time-consuming. You can't always be sure if these codes will work as most come with specific requirements and some are inactive. As a result, sometimes you only end up wasting your time.
Fortunately, there are apps that make it possible to get access to coupons. One such app is Honey, which allows users to easily access active discount codes and shop at a cheaper rate. But how do you use Honey? Let's dig in.
Introduction to the Honey app
Honey is a browser extension designed to help you find discounts and coupons without any effort. The company was bought by PayPal in 2019. It has been going strong since then.
Honey is one of the best apps to help you save money so you can get your favourite goods at a discounted rate. Honey is used by more than 17 million buyers and is free to use. It covers all kinds of products and stores including restaurants, fashion labels, and travel companies.
The app is compatible with more than 30,000 shopping platforms including several big and small Canadian stores. However, unlike other apps that provide a list of available discounts before you shop, it searches for coupons during the checkout process. While you can choose to see a list of coupons before you start shopping, seeing the most profitable coupon right at checkout is the best deal.
The system searches through all available coupons, enters them automatically until it finds the coupon that offers the best savings and is affordable. This is very important because some coupons that offer more savings might not be suitable for you. Trying to find the best possible discount that is also still active is a lot of work and incredibly time-consuming.
What does the Honey app do?
Honey does one job; searches the web to find the latest active discount codes for you to use. It uses crowdsourced technology to ensure you only get codes that work. In addition to this, the app also works as a personal assistant and sends notifications when prices drop. All you have to do is make a Droplist of your favourite items and the extension will keep an eye on their prices. When an item on your Droplist goes on sale, or the price gets marked down, you'll get a push notification so you can get the best deal.
The app can help you save a lot of time because it works automatically and removes the need to go through hundreds of pages of sellers to compare products or find codes. Honey can compare your favourite item at different stores and sellers to help you find the best deal. Once installed, you will see some new icons when you visit eligible stores. Interact with these items to find coupons.
While the app originally started as a browser extension for computers, you can now even use it on mobile devices as well. Download the Honey app on your Android or iOS devices to get access to discounts on the go. Honey helps you snag the best deals whether you're on a desktop or smartphone.
Honey: pros and cons
Still not sure if you should give this app a try? Of course, there is no such thing as a perfect app. Let's check out some of the pros and cons of Honey:
Pros:
You can use the app for free
The application is very easy to use
Easy to install and only takes a few minutes to get the job done
It can help you save money and time by automating the search process
No strings attached; you can install anytime or shift from one device to another
Offers several other ways to save money
Cons:
Customer support could have been better
Not all stores offer discounts
How does it work?
You do not have to understand the algorithm to know how it works. The company has made it simple to get access to your preferred discounts. Honey offers these available tools:
Savings finder
You will be able to access Savings Finder right after you install the app. Click on the designated Honey button to start the process. The button will flash green if the system is able to find a deal. In some cases, however, there may be no available codes.
Price history
The purpose of this tool is to help users track changing prices and decide the best time to buy a product based on past behaviour. Some products get cheaper during specific seasons. With this tool, you will be able to know when to make a purchase and plan accordingly. Most products, especially seasonal goods, follow a specific price pattern. This can even help you prepare a more reliable budget as you'll know exactly when to buy.
Droplist
The Droplist is basically a watch list that helps users keep an eye on preferred products. You can add items to your Droplist and the system will keep an eye on them and notify you when prices fall. It is very easy to add items to your Droplist. Visit your favourite store and click the Honey icon on the page and the product will get added to your list. You will receive emails whenever prices change. Once done, go to your Droplist and click the Trash icon next to each product and it will be taken off your Droplist.
Amazon best price
Amazon is one of the most popular online stores in Canada. About 11 percent of Canadians under the age of 34 use it every day and about 18 percent use it several times a week. Hence, it doesn't come as a surprise that Honey has a special feature for Amazon shoppers.
With this feature, you will not have to visit multiple Amazon stores to find your targeted product at the cheapest rate. It compares different sellers and highlights the cheapest deal. This option can help you save a lot of money on both big and small ticket products as prices on Amazon can differ highly and the search feature doesn't always show the best deal.
Honey mobile app: is it good?
This is the tech era and people want to be able to do everything on the web. There are nearly 32 million mobile users in Canada and a large number of them use mobile apps to perform different tasks. Honey understands this and offers mobile apps for users who want to optimize their online shopping experience. 
Honey has an app available in both the Google Play Store and in the Apple App Store. Both versions are similar and do the same job. Both apps currently have a score of 4.4 stars and excellent reviews.
However, those who are used to using the web extension may have a difficult time using the app as they work differently. The good thing is that these apps are easy to use and do not take a lot of space. We enjoyed using the mobile app to find discounts.
You will be able to browse through thousands of stores and check the latest deals and special discounts. Remember that you will have to activate discounts within the app in order to get codes. You can't just go to a store and start shopping.
Understanding Honey gold: what is it?
Honey Gold is a loyalty program that rewards users for being active and using the app. You can win gift cards from top Canadian stores including Amazon. We found the system very easy to use because you don't have to do anything to win.
Sign up for an account, which is free, activate the program, and you will begin to win whenever you make an eligible purchase. Users can win up to 20 percent of the purchase value. You need at least 1,000 Honey Gold in order to withdraw money. This will earn you $10 in gift cards that can be used in supported stores.
We think this is a clever way to push people to make purchases. The more you buy, the more you'll earn. These gift cards can be used to purchase a variety of products. However, remember that they usually come with an expiry date so make sure to be quick. Also, Honey Gold points may expire if your account is inactive for 12 months. Keep an eye on your profile to ensure you know exactly when to cash out.
Is Honey safe to use?
Safety is a major concern because you will have to provide private information including your name and email address. On the positive side, the company doesn't ask for financial details such as your credit card or Social Insurance Number (SIN). Still, Honey seems to be serious about security and goes the extra mile to keep your data safe and secure.
It uses tools such as advanced malware detection, limited access, and solid encryption to keep hackers at a distance. Plus, it gives users the option to decide how much information they'd like to share with the company. However, you will have to give access to the app to be able to enjoy all its perks.
The only way to stop sharing your personal data is to uninstall the app. Fortunately, the process is straightforward. You will face no trouble uninstalling the app and you can do it whenever you feel like it.
In addition to this, you may also opt to contact the company and request account deletion. Doing so will result in all your data being taken off company servers. You will always have the option to create a new account.
Is Honey a legitimate platform?
If you are looking for a one-word answer then we can tell you that Honey is legitimate. You will find dozens of reviews on how it works that prove Honey is legit and reliable. Plus, we also experienced the app and can verify that it offers what it promises.
The app is 100% free to use and has more than 10 million global users and over 30,000 participating retailers. Its association with PayPal further legitimizes the app. PayPal is publicly traded and well known around the world. In fact, PayPal purchased Honey in 2019 for a staggering $4 billion dollars.
But how does Honey make money?
Since Honey is free to use, it can be hard for users to understand how it makes money. While Honey does make money, it does not charge users to do so. The company earns by charging stores and earning a commission on sales. It's basically a lead generator for retailers.
On the positive side, some of this commission is shared with the member thanks to the company's generous cash back program. When a customer makes a purchase through Honey, that retailer pays Honey a commission. Honey shares that commission with you in the form of cash back. We must mention that prices do not inflate just because Honey is charging a commission.
How to sign up for a Honey account
It is easy to sign up for a Honey account. You will first have to download the extension to your device. It supports most popular browsers including Edge, Opera, Safari, Firefox, and Chrome. Once downloaded and installed, the system will ask you to create an account.
You will have the option to provide details manually or link it to your Facebook or Google account. Provide the required information and enter a password to process. You may have to verify your email by clicking the link sent to your inbox. Once done, you'll be able to use the extension.
In addition to this, you can also sign up with the app. The process is quite similar. Download and open the app. You will be asked to create an account. Choose your desired method and proceed.
Honey in Canada: does it work?
Honey works quite well in Canada. In fact, a Hardbacon employee recently used the Honey app for Christmas shopping and scored an amazing deal. Honey supports a large number of big and small stores including, but not limited to:
The Bay
Best Buy Canada
Costco Canada (Online)
Walmart Canada
Canadian Tire
Amazon
Chapter's Indigo
Canada VetExpress
The company is constantly adding new stores. However, a full list of supported Canadian stores is currently missing. The best way to be sure is to access the checkout page or search for your favourite store on the app.
Honey customer support
Since Honey is a very simple and easy-to-use platform, you may never need to get in touch with the support team. However, if you ever face any difficulty, know that a professional team is always there to help you out. There is a detailed Help Center that has answers to all commonly asked questions including how Honey collects data and what kinds of stores are supported.
If you still have trouble, you can get in touch with the company by sending an email. They usually respond within 72 hours. Unfortunately, no live chat or phone support is available right now.
The company encourages users to get in touch if they'd like an unsupported store to be added to the list. This can be a great way to get discount codes for your favourite store. So make sure you engage with the app if you want to get the most out of it.
Honey App Review: Frequently Asked Questions
EQ Bank Card
Benefit from 0.5% cash back on purchases
This 100% free prepaid Mastercard also offers free ATM withdrawals in Canada, no FX fees, and up to 3% interest on deposits.
Get 3.00%* on everyday banking with EQ Bank