The MVNO and Cheap Cell Phone Plans: What You Need to Know
Do cheap cell phone plans in Canada even exist? Gather 'round friends, I'm going to tell you about something called a Mobile Virtual Network Operator (MVNO). Canadians pay the highest cell phone bills of any developed country. That's because only three telecom service providers control 90% of the market. With so few options available, how can you possibly save money on your cell phone bill?
Discount mobile service providers, called MVNOs, have answered the bat-signal to save your bacon. They offer a new and creative way for Canadians to get cheap cell phone plans without signing expensive long-term contracts. The downside? You won't get access to 5G network speed. But if you can live without 5G, it's time to smash the oligopoly! Reaching financial independence means saving money where and when you can. Let's talk about MVNOs, their cheap cell phone plans, and other ways to save money on your cell phone bill.
What is a Mobile Virtual Network Operator (MVNO)
A Mobile Virtual Network Operator (MVNO) is a mobile wireless service provider; it offers cell phone coverage and service plans to Canadians through other established major carriers. MVNOs act as an alternative route for Canadians who want to avoid the high cost of cell phone plans. They do this by purchasing network access at wholesale prices from the Big Three, then sell it to us at a small markup.
MVNOs are different from the traditional Big Three mobile service providers like Bell, Telus and Rogers because they do not own or operate their own core network or physical infrastructure. Since they didn't have to sink millions of dollars into building a cellular network from scratch, they can afford to rent access from the big guys and still charge lower prices.
As a result, we get to enjoy cell phone service for a lot less than what those other guys charge. Cheap cell phone plans? Yes, please!
MVNOs give us more choice, or do they?
Can an MVNO help you escape the cell phone mafia? Not quite. The Big Three worked really hard and spent a lot of money to build their network and corner the market.
They're not about to let business walk out the door. Unfortunately, most MVNOs are owned by the three major mobile carriers themselves. Just when you thought you were out, they pull you back in!
So, while you can't hide from the telecom "family," you can still save a ton of money with a cheap cell phone plan. By making the switch to a lower-cost MVNO, you'll have more control over your cell phone bill and the freedom to make changes as needed.
However, switching to an MVNO comes with some trade-offs like potentially slower network speeds, lower data caps, and limited talk and text features. And as I mentioned earlier, none of the MVNOs have access to 5G network speed. You'll need to stick with one of the Big Three for that. But if you're anything like me, you're probably paying big bucks for services and features you don't actually need.
What MVNOs are there in Canada?
The economist in me is salty about the lack of competition for Canadian consumers. But at the end of the day, my bottom dollar is more important than free-market principles. Below are some of the most popular MVNOs, organized by their parent company and the network they use.
Keep in mind this is not a comprehensive list, but some of the more well-known and widely used MVNOs in Canada and the prices you can expect:
Rogers Wireless Network MVNOs
Rogers Communications is a household name in Canada. Headquartered in Toronto, they are the largest wireless service provider with almost 11 million customers from coast to coast. In fact, the Rogers network is accessible to about 97% of all Canadians. Below is a list of the most popular MVNOs with cheap cell phone plans that run on the Rogers cellular network:
Fido Mobile

Fido offers 4G LTE data speeds, allowing customers to talk, text, and stream at speeds they're accustomed to from the larger carriers. Fido offers the following features that include, but are not limited to:
Bring your own device
Prepaid and postpaid plans
New phone purchase financing
Most plans include unlimited text messaging
Most plans include Canada nationwide calling
Least expensive plan: $15/month
Most expensive plan: $65/month
Chatr Mobile

Chatr offers talk, text, and data services with 3G data speeds. While Chatr is owned by Rogers and runs on their network, coverage areas are much more limited. That means Chatr may not service your area depending on where you live. Make sure you check their coverage map before you make the switch. Chatr offers the following features that include, but are not limited to:
Bring your own device
No contract plans
Pay per use
No credit check required
Most plans include unlimited text messaging
Most plans include unlimited Canada-wide calls 
Pause, change, or cancel your plan anytime
Least expensive plan: $15/month
Most expensive plan: $70/month
Cityfone

Cityfone runs on the Rogers network with 3G and 4G LTE data speeds. They offer basic cell phone plans without any of the bells and whistles. They also offer new phones at a discount if you sign a term agreement. Cityfone offers the following features that include, but are not limited to:
Bring your own phone plans
No contract plans
Family plans
Canada-wide calling on all plans
Unlimited text messaging
Variety of plans such as: Canada-wide plans, Canada/USA plans, tablet plans, travel packs, add-ons, and more.
Least expensive plan: $18/month
Most expensive plan: $85/month
Telus Network MVNOs
Telus Mobility, part of Telus Communications, is the second-largest cell phone service provider in Canada with well over 10 million customers. Telus was Canada's first mobile phone network in Canada, founded in 1983 and originally named Alberta Government Telephones, to provide mobile phone services to Alberta's natural resources sectors. It is now headquartered in Vancouver, British Columbia and has grown to provide cell phone services to Canadians from coast to coast. Below are the most popular MVNOs owned by Telus:
Koodo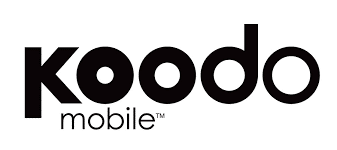 Koodo runs on the Telus network, the largest 4G LTE network in Canada. If you're looking to upgrade your mobile phone, Telus offers interest-free financing with their Tab feature. Koodo offers cheap cell phone plans strikingly similar to the plans of their parent company, Telus Mobility. Kood offers the following cell phone plan features that include, but are not limited to:
Bring your own phone plans
No contract plans
Tab feature for interest-free financing on a new phone
Shock-Free data feature on all phone plans
Up to $300 a year in referral bonuses
Unlimited texting on most plans
Unlimited Canada-wide calling on most plans
Sells previously owned, refurbished mobile phones
Least expensive plane: $15/month
Most expensive plan: $65/month
Public Mobile

Public Mobile runs on the Telus network, offering up to 4G data speed. This up-and-coming MVNO is a hidden gem with consistently high customer reviews. They provide several ways to lower your bill with referral bonuses, signing up for auto-pay, and answering customer questions on the community page. Several customers have boasted $0 bills by taking advantage of the discount opportunities. Public Mobile offers the following plan features that include, but are not limited to:
No contract plans
Unlimited nationwide talk and text on most plans
Bring your own device plans
Refurbished phones available for purchase
Discount opportunities
Add-ons such as: extra data, talk minutes, international calling, and more
Least expensive plan: $15/month
Most expensive plan: $60/month
Bell Mobility Network MVNOs
Bell Mobility, part of Bell Canada Enterprises, is the largest telecommunications company in Canada but is only the third-largest wireless carrier in the country. Headquartered in Mississauga Ontario, Bell Mobility boasts just over 10 million wireless customers nationwide. Below are some of the MVNOs that run on the Bell Mobility network.
Virgin Mobile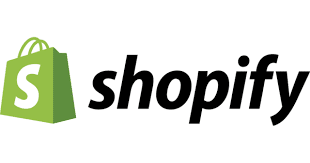 Virgin Mobile runs on the Bell Mobility cellular network and offers customers 4G LTE data speed. Unlike other discount carriers, Virgin Mobile offers customers a variety of unique perks such as travel discounts, Virgin-sponsored event tickets, discounts on things like food, clothes, and entertainment, to name a few. Virgin Mobile offers the following features that include, but are not limited to:
No contract plans
Bring your own phone plans
Discounted devices
Exclusive perks for members
Unlimited text messaging for most plans
Unlimited Canada-wide calling on most plans
Evening and weekend perks
Financing options for new phones
Least expensive plan: $15/month
Most expensive plan: $65/month
Lucky Mobile

Lucky Mobile is just about 6 years old and offers basic, cheap cell phone plans with up to 4G data speeds. There are fewer plans to choose from, but their prices are lower than Bell's other discount carrier. If you're looking for basic mobile functionality on the Bell network, Lucky Mobile might be right for you. Some of Lucky Mobile's features include, but are not limited to:
Bring your own phone plans
No commitment contracts
No credit check
Cheap cell phone plans
Plan discounts when you activate auto-pay
$50 referral bonus
Unlimited texting on most plans
Unlimited Canada-wide calling on most plans
Least expensive plan: $15/month
Most expensive plan: $75/month
What to look for in an MVNO
Ready to make the switch to a cheap cell phone plan? If you're tired of paying a small fortune every month, there's no time like the present to make a change. Before you break up with your big cell phone bill, you need to do a little homework first. Here are some things to consider before you sign up for a cheap cell phone plan with an MVNO:
Coverage: check the map
Not all discount providers offer reliable coverage to every Canadian. The quality of your cell phone service depends on where you live. Before you make the switch, check out that carrier's coverage map to determine if you live within their service area. The coverage map is easily found on most MVNO websites.
If you don't live within the service area, or if you live on the outer edge, you'll need to pick a different MVNO. You also need to consider where you work, and where you like to travel frequently.
You don't want to lose service when you commute to work outside the coverage area, or when you visit other townships, cities, and provinces. Do you like to travel abroad? You'll need to research carriers with competitive roaming plans, international coverage, and partner networks.
Compatibility: is your phone supported?
Not every brand and model of phone is compatible with every MVNO network. I'm not sure why, it's all very science-y. You can compare before you buy a cheap cell phone plan, visit their website to make sure your device is compatible with their network.
Just like with their coverage map, each MVNO has a compatibility feature on their website. You'll need to enter your phone's International Mobile Equipment Identity (IMEI) number into the compatibility checker. There are a few places you can find your phone's IMEI number:
On your device under Settings > About Phone, or Settings > General > About Phone
Located on the outside of the box your device came in
On the SIM card tray in your device
By dialling #06# on your phone
If you have an Android you can find your IMEI number on your Google Dashboard
Budget: what can you afford?
One of the most important parts of selecting the right MVNO is determining what services and utilities you need and your budget. The more you want, the more you'll pay; suddenly your cheap cell phone plan isn't so cheap anymore.
To find out what services you use the most, check your past cell phone bills with your current provider and go back about 3 to 6 months. Most MVNOs offer unlimited nationwide calling and texting. Data, on the other hand, is what really drives up the cost; the higher the data, the higher the bill.
Nowadays, there's free Wi-Fi almost everywhere you go. So, before you pick the most robust and expensive data plan ask yourself how often you'll really be without an accessible Wi-Fi connection. If you're a city dweller or you work from home, you likely don't need much data at all.
Your past bills with your current provider will show you how much data you actually use, along with any international calling minutes, texting, and roaming charges you incur and how often. Your past activity will help you decide what services you really can't live without, and which ones you can cut.
Prepaid or No-contract plan?
This comes down to personal choice but there are a few key features to consider. A no-contract plan is very similar to the traditional plans you are used to from the major carriers. They are post-paid, which means you are billed for the services you used during the previous billing cycle.
The amount of your bill will include the maximum usage you signed up for like the amount of data available, and talk and text limits. If you go over your service allotments, additional charges will be added to your bill. It's easy to go over budget if you're not paying attention. Your bill could change from month to month but your services won't be interrupted.
A prepaid plan requires you to pay upfront for the services you want, which means you need to estimate how much data, talk and text you will need. Once you've used up your prepaid service allotments you'll need to buy more if you want to continue calling, texting or using data.
In other words, those services are interrupted until you purchase more. This type of plan helps you stay on budget with a steady, predictable bill and you're less likely to overpay for services you didn't use.
However, it does mean you could lose data, calling and texting features if you didn't purchase enough to meet your needs. That could be inconvenient, but you'll only pay for what you actually need and there won't be any surprise charges on your bill.
Keep your phone or buy a new one?
One of the easiest ways to get a cheap cell phone plan with an MVNO is to bring your own phone. Just make sure their network supports your device. You'll avoid a long-term contract and expensive loans and financing plans.
Instead, the carrier will send you a new SIM card to insert into your existing phone. The new SIM card allows your phone to connect to the MVNO network and services. In most cases, you can keep your original phone number.
With Bring Your Own Device (BYOD) plans you have the freedom to jump ship if you are unhappy with the MVNO. Simply cancel your plan and switch to a different service provider. You'll also be able to change your plan anytime you want if a better one becomes available.
On the other hand, if your device is on the fritz many of these discount providers offer competitive financing programs. Many of them also sell previously owned and refurbished devices you can purchase outright at a fraction of the cost of a new device. Again, helping you avoid icky long-term contracts and pricey financing plans.
You can upgrade your phone and still have the freedom to switch plans or carriers as needed. If you finance a new phone, be prepared for some kind of contract or commitment, though not as long or restrictive as financing with one of the Big Three.
Customer reviews
I live by customer reviews, so if you're unsure if an MVNO is really as great as they claim, consult Google. If you know of any friends or family using that provider, reach out to them and ask for their personal experience. And as always, never underestimate the power of a Facebook post.
Recently, I switched to an MVNO thanks to my favourite personal finance Facebook group. I posted a question and was flooded with personal experiences and positive reviews. I had no idea this provider existed and I was able to confirm that my city is covered by their network.
So far, the process of switching over has been fuss-free and I have no complaints about the service. Hooray, Facebook! On the other hand, if you're hearing a lot of negative feedback from your friends, family, and social networks, you should probably steer clear.
MVNO not right for you? Other ways to save on your cell phone bill
Like I said earlier, there are some tradeoffs you need to make when switching to an MVNO, like giving up unlimited data and faster network speeds. At the time of writing, none of the MVNOs had access to 5G speeds, and very few offered 4G. For some of us, that's a deal-breaker.
Depending on where you live and what you do for a living, speed and unlimited data are invaluable. While switching to an MVNO can get you a super cheap cell phone plan, it's not the only way to save money on your cell phone bill. Below are some ways to save money without switching:
Review your bill
Always, always review your bill. Cell phone companies make mistakes, and you could be charged for a service you didn't authorize or accidentally overcharged. Also, there may have been promotional features offered at the time of sign-up which have since expired and are now incurring regular charges. And let's not ignore the fact that sometimes salespeople are mega pushy and may have talked you into upgrades you don't need and have since forgotten about.
At the very least, reviewing your bill every single month will help you see a regular pattern in your cell phone use. You can easily see which services you use regularly and which ones you don't. Contact your service provider and adjust your plan accordingly. Cancel features you rarely use, if you use them at all. Or, counterintuitively, upgrade your services to include more of what you do need to eliminate pricey a la carte charges.
Contact the customer retention department
If you call customer service to negotiate your bill, expect some dismal and underwhelming offers. This happened to me recently when I tried to negotiate my bill with one of the Big Three carriers. The most generous offer I got from the agent? $7 off my pre-tax plan. Where's Ashton Kutcher? This must be an episode of Punk'd.
Little did I know that customer service agents have little to no power when it comes to lowering your bill. But there is a hush-hush group of people called the Customer Retention Department that do have the power. Ask to be transferred straight to customer retention if you want meaningful savings.
You'll need to make your case though, such as how long you've been a loyal customer, your excellent credit score, never a missed payment, etc. Shop around for plans targeted to new customers, and comparable plans with better prices from their competitors. Then use that information to negotiate. Leverage your relationship with them and be prepared to walk away if needed.
Don't upgrade your phone
It's really tempting to upgrade to the latest and greatest tech, but it's hell on your wallet. Apple has come under fire recently for charging exorbitant prices for the newest iPhone model with exceedingly few upgrades to justify the cost. If you really want to save money you need to resist falling into the upgrade trap. You'll get hit with expensive financing fees, if you go that route, along with other commitments and contracts.
If your phone ain't broke, don't upgrade it. The sooner it's paid off the better. You'll have more flexibility to negotiate a better plan price with your carrier, and the freedom to switch to another carrier if needed. When it's time for a new phone, try to resist a brand-new device and opt for a previously owned, refurbished device instead.
You're more likely able to afford to buy it outright, which maintains your freedom to choose any provider you want, assuming the device is supported by their network. You'll retain control over the cost of your cell phone service.
Bundle your services
The Big Three telecom companies also offer other services like tv and internet. Depending on your situation, you may be able to save money by bundling your cell phone plan with your tv and internet services too.
Shop around to see who offers the most cost-effective bundling packages. You may need to switch to another major carrier in order to unlock the best price while keeping your coveted data and network speed.
Another option to consider is switching to a family plan. If you have a significant other, or kids, it might make more sense for all of you to be on one plan with a singular carrier. The Big Three, along with some of the MVNOS, offer family plans for additional savings.
Switch to a prepaid plan
All three major carriers offer prepaid plans. Yes, it blew my mind too. If you want to save money on your cell phone bill, consider switching to a prepaid plan offered by your current carrier or one of the other two major carriers.
With a prepaid plan, you won't get hit with any surprise additional charges on your bill since you have to pay for your services in advance. You'll be more careful of how and when you use your phone, helping you to reduce your usage and costs. If you need more data or minutes, you can simply buy more.
Keep in mind that prepaid plans do not offer the same amount of data or unlimited talk and text. You'll need to know exactly how much of each service you need so you can price compare, and avoid costly add-ons. However, if you typically have access to free Wi-Fi outside the home, and don't do a lot of international calling, a prepaid plan is an excellent option if you're not currently locked into a contract.
Review your roaming charges
Have you ever been hit with a massive cell phone bill? I'm willing to bet roaming charges are to blame. They're one of the sneakiest cell phone charges out there and can really rack up that bill. If you use your phone outside your network's coverage area, you'll get hit with costly roaming charges, especially if you're outside the country.
If you're a frequent traveller or even make trips outside the city or province, you could be getting charged for roaming without realizing it. Review your bill and your network's coverage map to determine if you're still within your coverage area, or in roaming territory.
The major carriers now offer roaming packages that allow you to pay a flat rate per day. Instead of roaming charges piling up you can pay a flat fee, sometimes as low as $7 per day, and maintain unlimited use of all your cellular services and data no matter where you are. Some carriers have partnered with other networks to help provide extended coverage to each other's customers.
That means if you travel outside your coverage area, your phone will automatically connect with a partner network so you can continue to access all your cellular services at no additional cost. This is typically advertised in order to attract customers, but always make sure to ask about this feature.
Reconsider the insurance protection or extended warranty
Add-ons are the bread and butter of the sales industry. If your cell phone bill is uncomfortably high, check to see if you are being charged for any added insurance or extended warranties. You may have forgotten you opted in. In other cases, a less scrupulous sales agent may have added it on without your consent. Yes, it happens.
If you did opt in, reconsider if this is a feature you actually need. Insurances and extended warranties are very pricey and may not be appropriate for your needs. Not to mention, insurance doesn't always cover what you think it does. Some may not cover physical damage from impact, like if you drop your phone. Others don't cover water damage, like if you drop it in the hot tub. If you have a history of being rough with your devices, make sure the insurance actually covers what you need it to cover.
Pro tip: if you need to buy a new phone, use a credit card. Many credit cards on the market offer extended warranties up to two additional years on items purchased with the card. On top of that, many credit cards also offer mobile device protection insurance too. Contact your credit card company to find out what kind of purchase protection insurance and extended warranties they offer.
EQ Bank Card
Benefit from 0.5% cash back on purchases
This 100% free prepaid Mastercard also offers free ATM withdrawals in Canada, no FX fees, and up to 3% interest on deposits.
Get 3.00%* on everyday banking with EQ Bank