The 8 best credit cards featuring mobile device insurance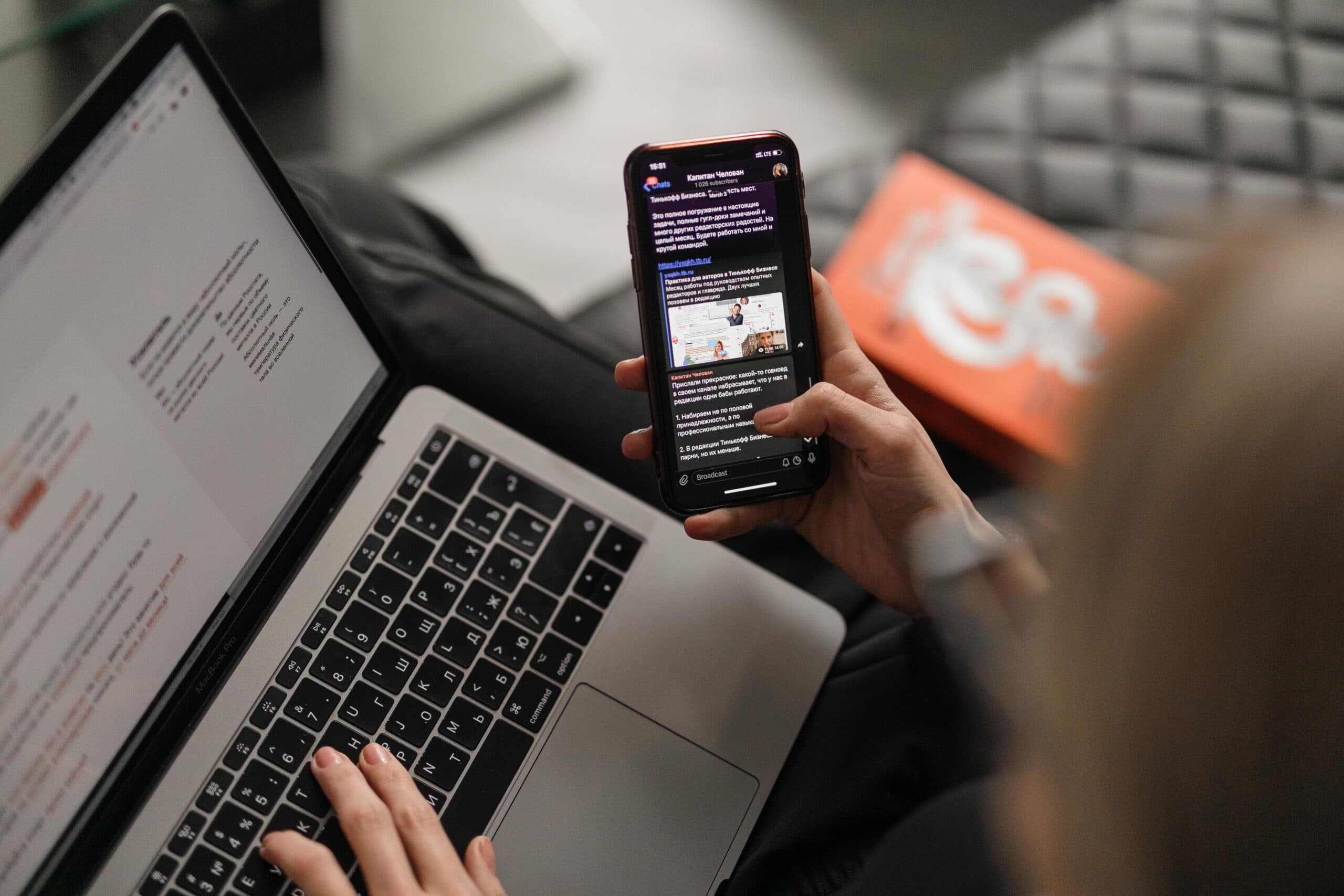 Your credit card could save you hundreds of dollars replacing a stolen, lost or damaged mobile device. In this article, we explain how this works and then provide a list of the best credit cards with mobile device insurance in Canada.
Our recommendations for credit cards with mobile device insurance are below, just after the explanations.
"OMG! I can't find my cell!"
We've all experienced that fleeting moment of panic while frantically patting our pockets in search of our cellphone. Most of the time, we find it and let out a huge sigh of relief, but when our mobile device has been truly stolen or misplaced, its disappearance is doubly upsetting. Not only does a large chunk of our life possibly end up in the hands of a malicious stranger, but it will also certainly be expensive to replace it. Or how about what happens when the screen shatters after your device takes an impromptu nosedive onto the floor? OUCH!
What are your options?
There are several ways to manage the risk of breaking or losing your cell phone, some more beneficial than others. It all depends on your needs and your degree of "bad luck". Retailers, manufacturers and mobile service providers offer insurance and extended warranties to mitigate the cost of replacing a mobile device. But did you know that you may already be covered through your credit card?
Let's analyze and compare the options available to you.
Manufacturers and retailers
We won't be going into detail here about extended warranties, which are often insistently offered by eager salespersons seeking commissions, but the fact remains that their cost is relatively high. Manufacturers like Apple and Samsung, as well as several retailers, offer expensive extended warranties, often payable in advance. Then if you end up needing to use it, there's a good chance that costs will be added when your device is repaired or replaced.
For example, the AppleCare + warranty costs $249 for the iPhone 11 Pro model. Despite these hefty costs, a simple screen change will still cost you $39. Samsung's program is slightly less expensive, but it's still important to read the terms carefully because you may have less coverage than you think.
Mobile service providers
Bell, Telus, and Rogers charge you about 10 dollars a month, sometimes more for very expensive devices, so that you can take advantage of their device protection plans. This of course excludes the service charge when it comes to requesting a repair.
It all depends on the price of your model, but your chances of "breaking even" from that monthly expense are low, as is the case with extended warranty programs.
Credit cards
Through the myriad of travel rewards and insurance programs, mobile device protection is a relatively unknown benefit of credit cards. This is not necessarily THE reason to choose one card over another, but let's say it's a little (FREE!) extra that could be worth your while.
Here is how this coverage usually works. You will then find our recommendations for the best credit cards with mobile device insurance.
Obviously, all of our recommendations are a result of using the Hardbacon credit card comparator, the most efficient tool in Canada for finding the right credit card.
How it works?
To qualify for mobile device insurance, all you need to do is have a credit card that offers it. Be aware that this is a no-cost option, but take the time to read the conditions carefully. They may vary from card to card, but here are the ones that apply to most offers:
The new device must be purchased with your credit card. Note that used, remanufactured or modified devices cannot be covered.
Accessories, including the battery, case and headphones/earbuds, are never covered.
The maximum reimbursement is usually limited to $1000.
If you have a wireless service contract with a provider, you must set up monthly pre-authorized cellphone bill payments to come from this same credit card.
Take special care of your device during the first few weeks! In fact, most cell phone coverage programs only take effect after 30 days, or sometimes even 3 months.
Coverage generally lasts for a maximum of 24 months after purchase, and you can't make more than one claim in any consecutive 12-month period.
With insurance comes a deductible. This can be around $70-$80 for phones under $600, and a $100 or more for more expensive devices. The value of your device at the time of a claim takes into account depreciation, typically estimated at 2% per month.To learn more about all the types of insurance provided with credit cards, see our article Credit card insurance coverages in Canada.
Our list of the best credit cards with insurance for mobile devices
American Express Cobalt
[Offer productType="CreditCard" api_id="5f46aebc4726ce7207266a75″]
The American Express Cobalt card offers premium rewards and benefits for an affordable monthly fee. The card protects your mobile device with insurance from Royal & Sun Alliance of Canada.
The Cobalt is very generous with the opportunity to earn points in categories that correspond to the most frequent expenses of the average person, allowing you to maximize your rewards potential. You earn 5 points per dollar on groceries and meals, up to a maximum of $2,500 per month. For streaming services, the Cobalt card earns 3 points per dollar. For public transportation, gas and travel reservations, you'll earn 2 points per dollar spent. All other purchases earn 1 point per dollar. What's more, the card offers a substantial welcome bonus to kick-start your rewards.
The American Express Cobalt also offers extensive insurance coverage, including emergency medical care, hotel burglary, lost luggage and car rental. With some of the highest category bonus rates in the industry, an attainable welcome bonus, redemption flexibility, protection and personalized benefits, the American Express Cobalt card has no equal.
Rogers World Elite Mastercard
[Offer productType="CreditCard" api_id="5f9043f69499f16c55a7c5c0″]
The Rogers World Elite Mastercard credit card offers insurance, including an extended warranty and purchase protection, which could come in handy in the event of a glitch with your mobile device. With no annual fee, the Rogers World Elite Mastercard credit card offers a welcome bonus of $25 in cashback. To get it, make your first purchase within three months of receiving your card. To apply for this card, you need a minimum personal income of $80,000 per year (or $150,000 for the household).
With this card, you'll earn 1.5% cashback on all your purchases, and even 3% cashback on all eligible purchases in U.S. dollars, which will soon wipe out the fees associated with currency conversion!
The Rogers World Elite Mastercard offers an attractive range of insurance benefits when you're outside Canada. For example, the card covers you for out-of-province or out-of-country emergency medical care, and includes trip interruption and trip cancellation insurance. You'll also receive a free Mastercard Travel Pass, giving you access to 1,300 airport lounges worldwide at a cost of $32 USD per visit. And for getaways closer to home, it also offers collision and damage insurance with a rental car.
BMO AIR MILES World Elite Mastercard
[Offer productType="CreditCard" api_id="5f316f8592ec22115033b2b9″]
At BMO, the BMO AIR MILES World Elite Mastercard is the type of card that frequent travelers love. Its mobile device insurance program is very competitive.
Tangerine World Mastercard
[Offer productType="CreditCard" api_id="5f344d1b92ec22115033b303″]
With no annual fee, the Tangerine World Mastercard already provides better value for money than extended warranties sold by retailers and cellphone manufacturers.
Details of its cellphone protection:
The coverage limit is $1000 and begins 30 days after purchase.
You are covered for theft or damage for up to 24 months after purchasing your mobile device.
The depreciation value is 2% per month.
The deductible is $75 for devices valued between $400 and $600. It increases to $100 for more expensive devices.
We also like its 2% cash back in three spending categories. The rate drops to 0.5% for other purchases. It also provides insurance on rental vehicles.
Note, however, that it requires a minimum income of $60,000.
As you can see from our first 4 picks, the conditions and criteria for mobile device insurance are very similar. It is therefore important to find the card with all the features that meet your needs and your consumption habits.
Here are the other cards with mobile device protection that caught our attention:
Scotiabank Momentum Visa Infinite
[Offer productType="CreditCard" api_id="5f32a25c92ec22115033b2cf"]
Here's a card that offers a lot in addition to covering up to $1000 in the event your phone or tablet is lost, stolen, accidentally damaged or suffers a mechanical malfunction.
Would you like to see more credit cards offered by Scotiabank? Check out our article The 10 Best Scotiabank Credit Cards in Canada.
RBC Avion Visa Infinite Privilege
Let's be honest, with its annual fee of $399, you're not choosing the RBC Avion Visa Infinite Privilege card to protect your cell phone. However, its mobile device insurance covers up to $1500, which is 50% more than most credit card coverage.
Desjardins Odyssey World Elite Mastercard
With an annual fee of $130 (not monthly – the French version is incorrect), you don't just apply for a Desjardins Odyssey World Elite Mastercard because of its mobile device protection, but it's the icing on the cake!
Important details about its cellphone protection:
It provides an indemnity of up to $1000 for loss, theft, accidental damage or mechanical failure of a phone or tablet for up to 24 months after purchase.
The coverage limit is $1000 and begins 60 days after purchase.
To benefit, the device must be purchased with the card and the mobile service provider's monthly bill must be paid by pre-authorized debit from the card.
The deductible is $75 for devices valued between $400 and $600. It increases to $100 for more expensive devices.
Its many travel benefits are great for those who like to travel with peace of mind.
Desjardins Cash Back Mastercard
Unlike the Desjardins Odyssey World Elite Mastercard, the Cash back Mastercard is free. But that doesn't prevent it from providing mobile device insurance. It obviously has less perks than the Odyssey card, but it still offers enough to make it an interesting option. The free, 3-day travel insurance is always useful for small road trips!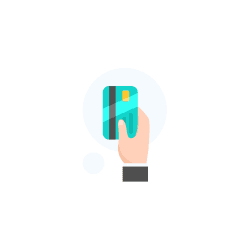 Find the best credit card for your needs