​​The 55 Best Student Discounts in Canada For 2023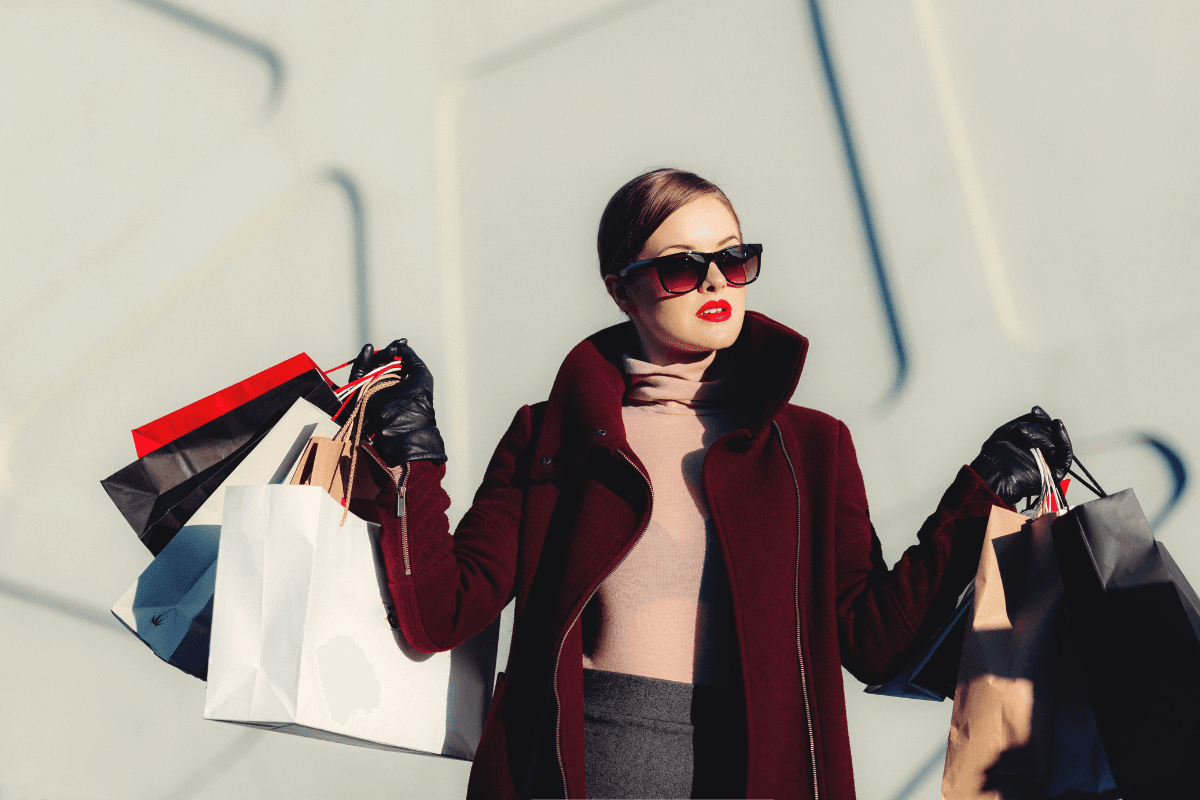 When you are a student, there is no shortage of bills. Textbooks, tuition, and ancillary fees can practically empty your bank account balance. By the time that you account for new clothes, late night study session snacks, and any hobby-related purchases, your budget can get incredibly tight.
Fortunately, many companies realize that students are under financial pressure and offer money-saving incentives. Some banks offer student bank accounts that waive monthly fees. For example, BMO's Student Chequing Account does not charge standard monthly fee for up to a year after graduation, while Scotiabank's Student Banking Advantage Plan is a no-fee account that lets students earn free Cineplex tickets. 
[Offer productType="CheckingAccount" api_id="5f0888f22925ca473cfc9c9a"]
Lots of stores offer student discounts, too. In fact, if you shop strategically, you may be able to avoid paying full price on almost all of your purchases. You can also increase your savings even further by taking advantage of student credit card rewards. After all, it is always satisfying to get a great discount on something that you were already planning on purchasing.
[Offer productType="CreditCard" api_id="5fad727ccee903123293938a"]
Student Discounts for Technology
Whether you opt for a laptop or a tablet, most students end up relying on some sort of personal electronic device for notetaking and assignments. Unfortunately, these devices can cost quite a bit of money. However, lots of manufacturers offer student discounts that can help ease the financial strain.
Dell
Unlike most tech companies, Dell does not publicly advertise their student discount. Instead, their website prompts you to enter your student email, where they send you coupons that expire within 48 hours. When I tested out the portal, I received two coupons: 10% off monitors and accessories and 5% off computers. However, since Dell does not publicly state what their student discount is, these numbers may change at a moment's notice.
Apple
Although students are not eligible for discounts on iPhones, Apple Watches, or most Apple accessories, Apple allows students (and teachers) to purchase its computers and iPads at lower rates. Apple's back-to-school promotions sweeten the deal even further: pick up a new (eligible) tablet or computer near the start of the school year and receive a $150-200 gift card.
Samsung
Samsung is one of the few technology manufacturers that accepts student discounts towards its phones, too. Most notably, students can take 10% off of Samsung's Galaxy lineup. Samsung offers a variety of additional student discounts, too, including 10% off its home appliances.
Microsoft Store
Students, parents, and teachers are able to save up to 10% off eligible computers and 5% off the Microsoft Surface Go at the Microsoft Store. Unfortunately though, the discount does not stack with other deals.
Lenovo
Lenovo offers a 5% discount to post-secondary students and teachers. Although Lenovo's discount is a bit lower than some other technology companies, it applies to almost everything that the retailer sells—making it easier for students to save on computer accessories, too.
OnePlus
OnePlus' discount programs look out for students and new graduates alike. The company runs two separate (though seemingly identical) programs that offer up to 10% off most purchases—one for current post-secondary students, and one for those who have graduated within the past five years.
Razer
If you are looking to overhaul your entire computer setup, Razer's student discount is worth considering. Razer offers post-secondary students various discounts on select computers, 5% off gaming chairs, and 15% off peripherals, merch, and accessories.
Student Discounts for Software
Whether you use your devices to type up essays, edit videos, or guide you through a meditation session, chances are that you use third-party software to do so. Fortunately, student discounts can make some of your favourite programs cheaper to use.
Microsoft 365
Microsoft Office has more or less established itself as the standard document editing suite. While the software is expensive to purchase outright, students have free access to Microsoft 365 via their school email. Unfortunately though, some students may not be able to access their school email once they graduate (and may lose access to any connected accounts as a result). Students who want to sign up for a Microsoft 365 account with their personal email address can pay a discounted rate of $3/month (or, about 75% off).
Adobe Creative Cloud and Photoshop/Premiere Elements
Adobe is known for its industry-quality editing apps—with sky-high price tags to match. Fortunately, students get 60% off the Creative Cloud All Apps plan. For $25.99/month, students can use all of Adobe's cloud-based software, including Photoshop, Illustrator, and InDesign. Students also receive a ~50% discount on Adobe's Photoshop Elements and Premiere Elements bundle. The bundle ultimately costs $79.99 USD for lifetime access to less powerful versions of the popular programs.
Final Cut Pro
Apple's Final Cut Pro is a powerful video editor, but its $399.99 price tag is not student-friendly. Fortunately, students can purchase the Pro Apps Bundle for Education, which includes Final Cut Pro (video editing), Logic Pro (music production), Motion (animation tool for Final Cut Pro), Compressor (customized compression for Final Cut Pro), and MainStage (optimize music for live performances). The bundle costs $249.99.
Headspace
Headspace, a wellness app that provides guided meditations, workouts, and more, offers student memberships for $12.99/year (or, 85% off their standard price). Considering how stressful classes can be, the app can be a much-needed way to unwind.
Entertainment-Related Student Discounts
Frankly, being a student is stressful. Good entertainment can help you unwind and tackle any upcoming work with newfound energy. Bonus points if you take advantage of a student discount along the way.
Apple Music
Apple Music is a great deal for students on a tighter budget. Students can subscribe for $5.99/month, or about half off regular price. Plus, student subscriptions currently come with free access to Apple TV+, which is Apple's video streaming service for their original content. The catalogue is not nearly as wide as a larger streaming service's, but it is still a great supplement—especially if you are on a budget.
Spotify Premium
Spotify allows post-secondary students to access its ad-free plan for $5.99/month. Subscribers can also access Hulu, a video streaming service, when they are in America. This perk is mainly helpful for American international students who frequently return home. Since Hulu is not available in Canada, most Canadian students will not be able to take advantage of Spotify's partnership with the streaming service.
Tidal
Tidal claims to offer higher-quality audio files than other music streaming services. When it comes to student discounts, the company offers a better price point, too. Students can either sign up for Tidal's HiFi plan for $4.99/month or their HiFi Plus plan for $9.99/month.
YouTube Premium and YouTube Music
When watching YouTube, frequent ads can lead to frustration. However, students can pay just $7.99/month for YouTube Premium, which removes ads from the site and provides access to YouTube Music. Premium subscribers can also download YouTube videos, which may be a good source of entertainment for students with a long commute.
MUBI
Students who enjoy artistic, innovative films might want to check out MUBI, a video streaming service that prides itself on featuring high-quality works. Student memberships cost $8.99/month (compared to $14.99/month for a regular membership).
Book Outlet
Few things are quite as satisfying as stacking a coupon code on top of an already heavily discounted shopping cart. Fortunately, students can save an extra 5% when shopping on Book Outlet's website. Heads up that Book Outlet's stock rotates frequently, so you should not count on it for future books that you need for class.
The Rec Room
Sometimes, a round at the arcade is the perfect way to forget about school stress. Fortunately, Student Price Card (SPC) cardholders get 15% off food and games at The Rec Room. Students do have to pay for their SPC membership each year, but the card provides enough perks that it generally pays for itself. That being said, we recommend doing the math based on your own spending habits before purchasing a membership.
Student Discounts for Apparel
Clothes are expensive, but luckily most apparel companies realize that students are on a budget. Regardless of whether you prefer to dress up or wear athleisure every day, chances are that you can find a way to take advantage of student discounts.
Asos
Asos usually provides students with a 10% discount, but occasionally increases the percentage during promotions. Students must create a free UNiDAYS account to access the discount.
Crocs
Crocs offers 25% off for post-secondary students. Students need a free StudentBeans account to qualify for the discount.
Nike
Nike offers students 10% off via UNiDAYS. The discount is only available online.
Journeys
Journeys does not have a typical percentage-based student discount, but offers SPC members $10 off of $75+ purchases. The discount is valid online and in-store.
Gymshark
Students receive 10% off at Gymshark. Keep in mind that you will have to register for a free StudentBeans account first.
Lululemon
Lululemon does not offer a student discount, but their Sweat Collective program is open to post-secondary athletes (excluding National Collegiate Athletics Association players). Sweat Collective members get 25% off their Lululemon purchases.
New Balance
SPC members can enjoy 15% off regular price items at New Balance and 5% off sale items. The discount is available online and in-person.
Puma
Puma offers students 10% off online purchases via UNiDAYS. Unfortunately, the discount cannot be combined with other promotions.
MUJI
SPC members receive 10% off all regular-price items at MUJI. This applies to everything in the store, including clothes, houseware, and stationary.
Aerie
Students get 10% off online Aerie purchases when they click through StudentBeans' online portal. The offer does not stack with other promotions.
Figs
Students who wear scrubs might want to check out Figs' student discount. The brand offers 15% off all online purchases.
Footlocker
Students need to spend at least $99 to qualify for Footlocker's 20% student discount. The store carries plenty of brands that offer lesser student discounts in their own stores (e.g. Nike offers 10%), making Footlocker's discount a great way to save extra money.
H&M
H&M offers a 10% student discount to both SPC and StudentBeans members. The discount only applies online, though.
Alphalete Athletics
Students are eligible for a 10% discount off Alphalete Athletics purchases. Keep in mind that you must upload a photo of your student ID or schedule to quality.
American Eagle
American Eagle gives students 10% off all regular price purchases online. Eligibility is verified via StudentBeans.
Levi's
SPC members get 15% off at Levi's. The discount stacks with sale prices, too. However, select in-store locations may not honour the promotion (SPC lists all participating stores on their site).
Northface
Students in need of a jacket are in luck: Northface offers students 10% off online and in-store purchases. The discount does not apply to Northface outlets.
Pretty Little Thing
Both students and those who have graduated within the past five years are eligible for a 5% discount at Pretty Little Thing. The brand uses StudentBeans and their sister company GradBeans to assess eligibility.
Ray-Ban
Students are eligible for significant discounts on Ray-Ban's website. UNiDAYS members get free shipping and 20% off non-prescription sunglasses, plus up to 50% off prescription glasses.
Ted Baker
Students can get 15% off online purchases at Ted Baker via StudentBeans. Additionally, recent graduates (within the past five years) can use GradBeans to receive 20% off their purchases.
UGG
UGG offers students 10% off most regular price items. Purchases from UGG Closet, the brand's online pop-up shop, do not qualify for the discount.
Under Armour
Under Armour provides students with 30% off online purchases via UNiDAYS. Unfortunately though, some styles may be excluded.
Student Discounts for Creative Hobbies
Hobbies can be a great way to unwind after class, but if you are not careful, they can also lead to a significant hole in your bank account. Luckily, many hobby-related stores offer student discounts.
Canon
Between camera bodies, lenses, and accessories, photography can be a very expensive hobby. Fortunately, Canon's Student Advantage program provides students with a small discount on equipment. Students are also eligible for 20% off any service or repair fees, and can receive subsidized shipping when they send their gear in for service if it is out of warranty.
Henry's Camera
Henry's Camera also has a student discount program that allows photography enthusiasts to save some money. Students receive discounts on cameras and lenses from top brands, including Sony, Canon, and Fujifilm. They also enjoy 10% off used cameras, used lenses, and most camera accessories.
DeSerres
For those who prefer to create with their hands, DeSerres has a wide selection of fine arts and creative hobby supplies. Students get 10% off most purchases and are automatically enrolled in DeSerres' membership program (which lets you earn points that can be redeemed towards future purchases).
Student Discounts for Beauty and Wellness Purchases
Regardless of whether you opt for makeup, skincare, or cologne, an exciting new beauty purchase can help you feel pampered for weeks. Why not add the thrill of a student discount into the mix as well?
M·A·C Cosmetics
Unfortunately, M·A·C Cosmetics' student discount is not available to all students. Instead, it is limited to those who currently attend "schools of Makeup Artistry, Aesthetics, the Performing Arts, Cosmetology [or] Photography." Still, eligible students can save 20% off their purchases—and are eligible to attend M·A·C's industry-only events.
The Body Shop
The Body Shop offers a generous student discount, but it may pay to shop online (as long as you can secure free shipping). SPC cardholders receive 15% off in-store purchases. However, students who do not want to pay for an SPC membership can still receive 20% offline via StudentBeans. Unfortunately, students who do not have an SPC membership must pay full price when shopping in person.
Bath and Body Works
Bath and Body Works offers 10% off most in-store purchases to SPC members. However, the discount does not apply to items that have already been marked down 50% or lower.
Student Discounts for Food
Everyone needs to eat—especially after a long study session. If you have not purchased a meal plan, the following food-related discounts can be a great way to save money.
HelloFresh
HelloFresh offers students up to $140 off new subscriptions when they install the company's app. Keep in mind that the company delivers ingredients rather than complete meals, so it may not be ideal for students in dorms.
DoorDash
Serial food delivery orderers might want to take advantage of DoorDash's Student DashPass. For $4.99/month, students can enjoy a $0 delivery fee off $15+ purchases and get 5% of any pickup order's value back in DoorDash credits.
T&T Supermarket
SPC cardholders can receive $5 off $50+ online T&T Supermarket orders. To increase your earnings even further, consider using a BMO student credit card to pay—the BMO Cashback Mastercard offers 3% cashback on grocery purchases, while the BMO AIR MILES Mastercard provides double the points on groceries.
Papa John's Pizza
If you are craving Papa John's Pizza, an SPC membership will get you a couple of different in-store perks. Members receive 25% off regular priced pizzas and can purchase a papadia and pop combo for $8.49.
Pizza Hut
SPC members can get affordable pizza at Pizza Hut, too: members receive 10% off. Heads up that the deal cannot be combined with other promotions.
Student Discounts for Travel
Regardless of whether you moved away for school or are just craving a vacation, travel can be expensive. Luckily, a couple of airlines offer student discounts.
Air Canada
Air Canada's Student Pass program lets students purchase ticket credits that can be used to travel between specific cities. The program is a great way to save on frequent flights home.
Cathay Pacific
Cathay Pacific offers cheaper airfare for post-secondary students whose flights leave from Toronto or Vancouver. Students are also eligible for discounted baggage rates.
Student Discounts for Store Memberships
Amazon and Costco are both known for their membership perks. Fortunately, both offer extra incentives for students, too.
Amazon Prime
Students pay just $4.99 for Amazon Prime (approximately 50% off). The Prime subscription also comes with Prime Video, Amazon Music, and Prime Reading, making it a budget-friendly entertainment choice.
Costco
Costco does not offer a traditional student discount. However, new members who sign up via StudentBeans and place a $250+ online order will receive a voucher worth up to $120.
EQ Bank Card
Benefit from 0.5% cash back on purchases
This 100% free prepaid Mastercard also offers free ATM withdrawals in Canada, no FX fees, and up to 3% interest on deposits.
Get 3.00%* on everyday banking with EQ Bank