Amazon Prime Review: Is It Worth It In 2023?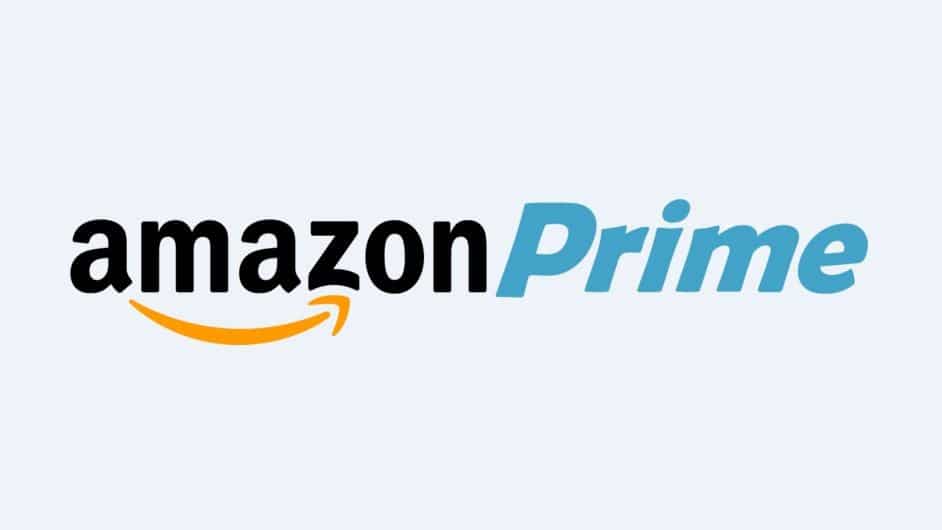 Is Amazon Prime worth it? The world's largest online retailer fulfills billions of orders daily from consumers all over the globe. From the hottest gadgets to irreverent coffee mugs, this online behemoth carries it all. If you're a Prime member, there's a good chance you'll get it in 2-days or less and pay absolutely zero shipping fees. But most importantly, Amazon thrives on its customer-first approach, and as such, this company is internationally lauded for its seamless user experience, pre and post-purchase. So it makes sense that Amazon Prime offers a lot more than just fast and free delivery. Here's what you need to know before subscribing to the Amazon Prime Canada membership.
What is Amazon Prime?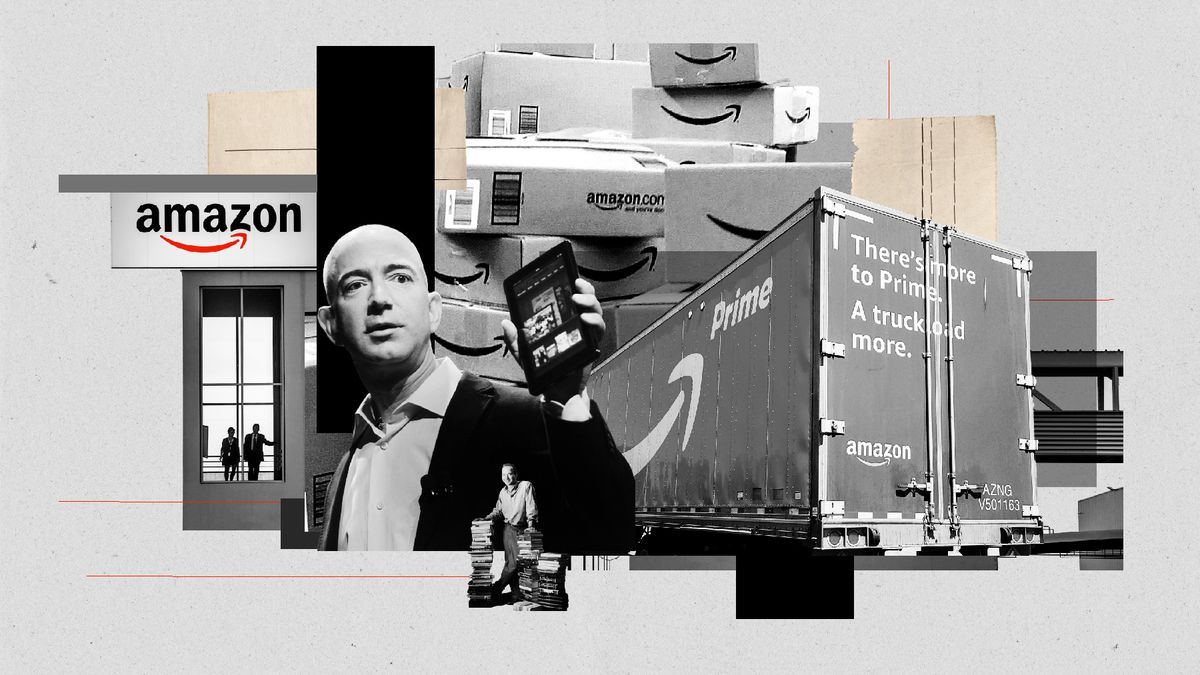 Amazon Prime is a popular subscription service that gives loyal Amazon users access to a myriad of benefits such as lightning-fast shipping, streaming services for video and music, exclusive members-only deals on Amazon Prime Day, and many other perks.
Although Amazon Prime was launched in 2005, it entered the Canadian market in 2013. Since then its presence in Canada has exploded.
Amazon Prime at a glance
If you love online shopping, Amazon Prime is definitely worth it and is one of the best subscriptions you'll purchase. Savings on express shipping fees will more than makeup for the cost of the membership.
Along with free express 2-day shipping on millions of products, you'll also get access to other Amazon exclusives like Prime Video, Amazon Music, Prime Reading, cloud storage, and more.
Why get an Amazon Prime subscription?
Thanks to Amazon Prime, more than 100 million members get Amazon orders delivered to their doorsteps within just 2 days. Before you commit, try it free for 30 days first to see how you like it.

How much does Amazon Prime Cost?
If you are thinking about signing up for Amazon Prime, there are two payment options to choose from: $9.99/month and $99.00/year. If you opt to pay monthly, it works out to $119.88 a year before tax. However, if you pay for an annual subscription upfront, you get a discount that works out to the equivalent of $8.25 per month – an annual savings of just over $20.
That's cheaper than a Netflix subscription (120$/year) and slightly more expensive than a Costco Canada Membership (60$/year).
If you're a savvy Amazon shopper, you can try out Prime by signing up for a 30-day free trial. This offer does not apply to Quebec residents, who get the first month free with a regular membership rather than a free trial.
For students in Quebec, instead of a free trial, you're getting a shorter 7-month membership and the first 6 are free.
For students in the rest of Canada, you pay just $4.99/month, which is $59.88 a year, and get a 6-month free trial. You can get a slight discount if you pay $49 for the year upfront, which works out to the equivalent of $4.08/month.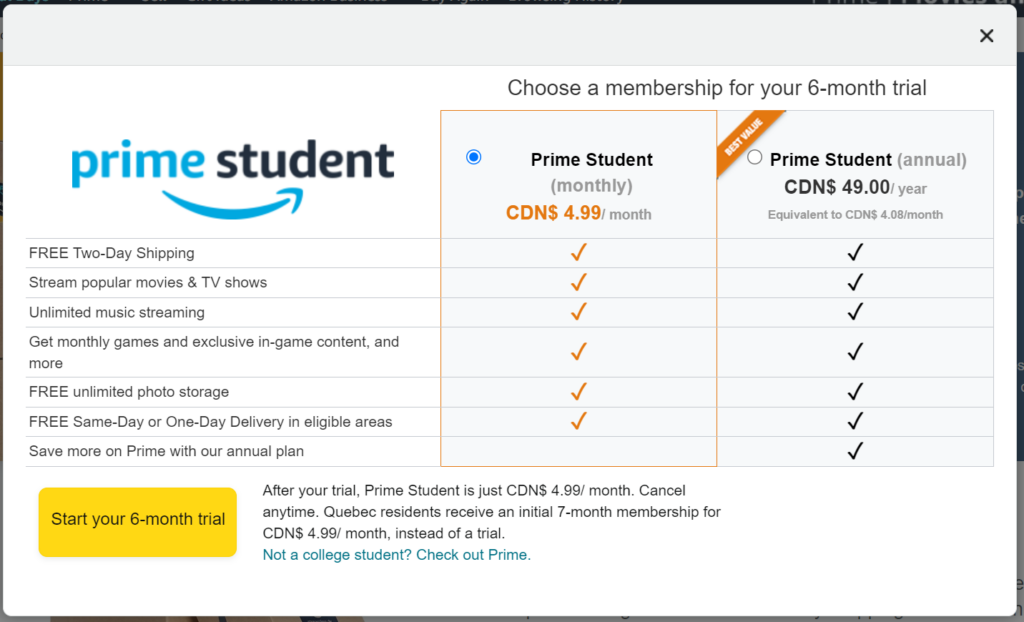 10 things we love about Amazon Prime
What are all the goodies that Amazon Prime has to offer? Buckle up, because we're about to explore the top 10 benefits that could make your life in the Great White North even more enjoyable! From quick shipping to exclusive entertainment and special discounts for families, these perks are designed to add convenience and fun to your daily routine. We think you'll love what's in store.
1. Same-day delivery (select cities)
Amazon Prime offers FREE Same-Day shipping to residents in big cities like Toronto, Vancouver, and Calgary. With this feature, Prime subscribers in these cities will get their products the same day, any day of the week, for free. Eligible orders over $25 made before noon are delivered before 9 p.m. Orders placed after the cut-off time will be delivered the next day.
2. Free 1-day Shipping
Amazon Prime's wide range of free shipping options is one of the most obvious benefits that prompts most people to sign up for a Prime membership. If you shop on Amazon often, you know that standard shipping costs can end up being more than the cost of the product you're trying to buy, and express shipping is even more expensive.
If you are tired of waiting for a week or two for your orders to arrive, or you urgently need to get your order within a day or two, the 2-Day shipping feature will bring you significant savings in both time and money.
3. Free 2-day shipping
This is THE Amazon Prime benefit that all members know and love. At no additional cost, you will get your orders delivered to your doorstep in two days or less. Unlike the free same-day or 1-day shipping, Amazon Prime's 2-day shipping is available to almost all addresses in Canada except for the specific postal codes listed here.
If the item you are trying to purchase is available for Prime shipping but is out-of-stock, it will be delivered to you within two days once it's back in stock. The 2-Day Shipping offer does not have minimum purchase requirements.
But here's the caveat – if the product you are purchasing is coming from an international vendor, they may not have two-day shipping available for you. For example, if you are into gardening and want to order seeds from a vendor in Asia through Amazon, you will have to settle for standard shipping.
That said, note that free two-day shipping is available on over 90% of the items on Amazon, and Amazon Canada Prime offers free Standard Shipping, and Discounted One-day and Same-Day shipping rates on selected items. Items that qualify for 2-shipping are typically marked with the Prime logo, like this:
4. Prime Video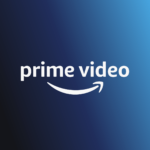 Canada's cord-cutters have no shortage of streaming platforms. There's Netflix, Hulu, CraveTV and more. But they are exclusively streaming services and their monthly fee is relatively higher than Amazon Video – which comes free with your Prime membership.
Although smaller than its competitors, Amazon Video carries a diverse collection of movies and hit TV shows like Community, Curb Your Enthusiasm, The Wire, and Parks and Recreation. Do note that Prime Video in Canada carries a smaller selection of content than the version available in the US.
New shows are constantly being added to their platform, though, and their collection is still impressive considering you get to save big with their awesome free shipping benefits too.
5. Amazon Music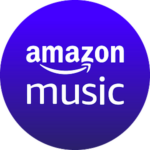 Similar to Spotify, Pandora and Apple Music, Amazon has its own music streaming service with over 1 million songs from popular artists like Shawn Mendes, Drake, and Imagine Dragons. It contains over 2000 playlists that you can choose from based on your mood.
What is lacking in Amazon music is the ability to deeply customize the stations depending on your taste. For example, it doesn't allow you to make your own station around a specific song which can be annoying for a musicophile. But if you are a student or a music lover on a budget, then being able to listen to ad-free music as a Prime member for free is extremely valuable.
Amazon's hope of course is that you will cancel all your other music subscription services and upgrade to Amazon Music Unlimited but Amazon Music is good enough to meet many people's basic music needs. Amazon Prime Music is supported on iPhones & iPads, Android Phones & Tablets, Echo Devices, Web, Fire TV, Automotive, Mac & PC.
6. Prime Reading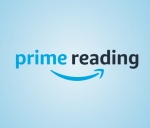 If you are an avid reader who goes through multiple books a month but can't afford to keep buying new ones, then you'll love Prime Reading. No, you don't need a Kindle to take advantage of this feature. Prime Reading is available to all Prime subscribers, and anyone with a web browser can use Amazon's Cloud Reader to access their online library containing over 1000 books and magazines.
With Prime Reading, you can get your hands on about 10 books at a time for free. Once you hit that cap, you will have to return at least one of the items you checked out to borrow more. Some of the books also come with an audio narration (similar to audiobooks). While the number of books available doesn't really change much, new books are added constantly while the old ones fade out of the collection.
7. Prime Gaming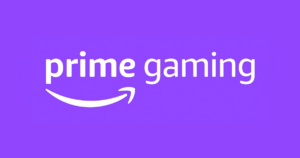 Are you a gamer or love watching game streams? Prime Gaming is your new best friend! Included in your Amazon Prime subscription, Prime Gaming offers free in-game loot, exclusive emotes, and a free monthly Twitch channel subscription. You can support your favourite streamers without spending an extra penny. Plus, the ad-free viewing experience lets you dive into the gaming world without interruptions.
8. Amazon Photos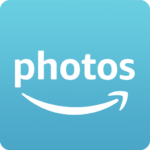 Are your devices chock-full of photos of your kids, adventures in Banff, or snapshots of haute poutine you've devoured in Quebec? With Amazon Prime Canada, you get free unlimited full-resolution photo storage and 5GB of video storage.
You can even share this perk with up to five family members or friends through the Family Vault. Amazon Photos offers automatic photo backup, so you never have to worry about losing precious memories. Plus, you can access them anywhere, anytime, on any device.
9. Amazon Family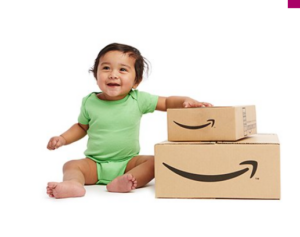 Heads up parents, this one's for you! Amazon Family offers exclusive family-oriented offers and age-based recommendations. If you've got little ones, you'll appreciate the 20% discount on diaper subscriptions, ensuring that your baby essentials are delivered right to your door exactly when you need them. There's also access to exclusive deals and parenting tips, making family shopping a breeze.
10. Whole Foods Canada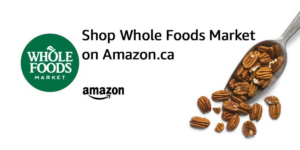 Amazon acquired Whole Foods in 2017, and that's great news for Prime members because they can now buy select grocery items from Whole Foods Market stores in Canada. You can shop online directly on the Whole Foods website by signing in with your Amazon account username and password.

Additionally, Prime members with an eligible TD credit card or Amazon credit card will get 2.5% back when they shop at Whole Foods Mark stores in Canada. Occasionally, Whole Foods will also offer exclusive deals and discounts for Prime members only.
Amazon Prime for Students
If you are a student who frequently uses the internet to stream content and rely on Amazon for most of your shopping needs due to its affordability and convenience, then you should look into Amazon Prime Student.
Amazon Prime Student members get access to all the benefits of Amazon Prime such as Free 2-Day Shipping, 1-Day/Same-Day shipping, and instant access to hundreds of movies and TV shows through Amazon Prime Video. On top of that, you will receive access to exclusive student deals on textbooks, laptops, fashion, and more. You also get a free subscription to Twitch Prime, and Free unlimited photo storage on Amazon Drive.
Students enrolled in a post-secondary school can take advantage of a more affordable Amazon Prime plan not available to the general public. Not only do you get 6 months of free trial, but after that trial period ends, you can sign up for their CDN $4.99/month plan, or an annual plan of $49.00, which is almost half of what you will pay for a general Amazon Prime plan. To sign up for Amazon Prime Student, all you need is your school email address.
What is Amazon Prime Day?
Amazon Prime Day is an annual shopping event that exclusively celebrates Prime Members by rewarding them with magnificent deals that are not available at any other time of the year, or to the general public.
The event lasts for 48 hours. Amazon Prime Day is very comparable to Black Friday but longer. Some of the deals are known as lightning deals which means they are only available for a specific period of time.
Some Prime deals are exclusively available on the app, while other deals are available sitewide. This is a very popular event. Some of the top-selling products during Amazon Prime Day of 2019 were 23andme Health + Ancestry Kits, LifeStraw Personal Water Filter, and PlayStation 4 Slim with Spiderman and Horizon: Zero Dawn.
Many non- Prime members sign up for a free trial just to shop to their heart's content on Prime Day. Amazon, of course, hopes that you'll be hooked on their service and stick with it far after the event is over. But if it's not for you, you can easily cancel your subscription plan before your trial period ends.
Is an Amazon Prime membership worth it?
A Prime membership is worth it for Canadians who frequently shop on Amazon, and want their purchases quickly at their doorsteps. If you find yourself shopping on their platform every couple of days, standard shipping rates can add up to a significant amount.
By subscribing to Amazon Prime, you can save on repetitive shipping costs even if same/one/two-day shipping is not available for your products because it does offer discounts on standard shipping on many of its products.
Although Same-Day shipping is only available for those living in bigger cities such as Vancouver, Calgary, Toronto and Montreal, other Canadian residents can still enjoy One or Two-day shipping at no additional cost.
Amazon Prime is also perfect for Canadian students for whom most of the spending is relegated to textbooks, laptops and entertainment. Prime Student gives you free access for 6 months, and the plan for students costs about 50% less than their regular subscription options.
Prime members also enjoy steep discounts offered on Prime Day that can significantly make up for the membership fee.
And, if you turn to streaming services to curb your entertainment needs, Prime Video and Prime Music have a not-too-shabby collection of popular movies, TV shows and song titles – All for free. Even if you count their monthly/annual membership fee, it's still less than most of their streaming competitors.
Amazon Prime vs Costco: How they compare
Prime Canada and Costco Canada both offer a membership-based service, promising exclusive perks to their members. Whether it's Amazon's vast online marketplace or Costco's giant warehouse stores, both aim to provide value and convenience. Here's what they have in common:
Membership prices
Amazon: starting at $99/yr
Costco: starting at $60/yr
Both Amazon Prime and Costco require membership for exclusive benefits. However, Costco is much cheaper, ringing in at $60 per year vs Amazon Prime at $99 if you pay in full upfront. If you pay monthly, then Prime ends up costing over $119 for the year.
Exclusive deals & product variety
Both retailers give their members exclusive access to special discounts and offers. And both offer a wide range of products, from groceries to electronics and clothing. But that's where the similarities end.
Amazon Prime vs Costco: How They Differ
Though they share some similarities, Amazon Prime Canada and Costco differ significantly in how they deliver value to their members:
Amazon Prime: best for online convenience, entertainment & digital services
Monthly or annual membership: Both
Cost: $9.99/month or $99 for the year if paid in full upfront
Membership required to shop: No
Amazon is an exclusively eCommerce platform offering free two-day shipping (or less) on an endless array of products through an Amazon Prime subscription. Digital entertainment perks include Prime Video, Amazon Music, Twitch Prime, Amazon Photos, Prime Reading, and more. You do not need to be a Prime member in order to shop on Amazon.
While Amazon does sell grocery items on the platform, they are exclusively dry goods and non-perishables. For fresh groceries like produce, meat, dairy, etc., you need to go elsewhere. Having said that, the Amazon MBNA store credit card and select TD credit cards offer 2.5% back on grocery purchases at Whole Foods Market locations in Canada.
Choose an Amazon Prime membership if: you value online shopping, fast shipping, and diverse digital services like entertainment and streaming.
Costco: best for in-store shopping, bulk purchases & fresh groceries
Monthly or annual membership: Annual
Cost: $60.00/year
Membership required to shop: Yes
Costco is a brick-and-mortar retailer with warehouse locations in almost every city and town across Canada. However, you have to have a Costco membership in order to shop there.
While it does sell an array of products, the selection is extremely limited compared to Amazon. Costco has positioned itself as a one-stop-shop for bulk purchasers like families, organizations and businesses. Unlike Amazon, Costco offers an extensive grocery section that includes fresh produce and bakery items, meat, dairy, prepared meals, freezer goods, and more.
It also diverges from Amazon by offering an in-store optometry department for eye exams, prescription glasses, and contacts as well as a pharmacy. Other perks include special discounts on gas, travel services, and home improvement projects. You can also buy fresh flowers in prepared bouquets or order them in bulk for special events. Car owners can take advantage of some automotive products and maintenance services.
Choose a Costco membership if you prefer traditional in-store shopping, bulk-buying, fresh groceries and additional perks like saving on gas, travel, and health services.
Should you sign up for Amazon Prime Canada?
The biggest pull to sign up for Amazon Prime is undeniably their shipping offers, and therein lies your answer as to whether or not the subscription is worth it for Canadian residents.
If you don't often shop on Amazon, then a Prime membership won't be worth signing up for because the other perks are still limited when compared to their US versions. Even the streaming collection offers a narrower range of video and music content than sites like Netflix and Spotify, which would be more worth your money. If you just want access to Prime Video, then you might want to reconsider that decision because the selection pales in comparison to the US version.
If you only use Amazon a couple of times to shop, you just need to make $35 worth of purchases during each transaction to be eligible for free standard shipping, without spending $99/year on their subscription fee.
Whether Amazon Prime is worth it or not will differ from person to person. Frequent online shoppers stand to gain a lot from Amazon Prime especially when it comes to shipping costs. Prime is also worth it if you like the collection of content available on Prime Video and Music. But if you only shop online a few times a year, and already have a Netflix account, then you may be better off without Prime.
Regardless, if you are curious but still hesitant about Prime, you can sign up for their free trial to test out the service for 30 days at no cost to you! If you don't like the service, and cancel before your trial period is up, you won't be charged for the next month.
Try it out free: Click here to get a 30-day free trial to Amazon Prime
FAQs about Amazon Prime
How much is Amazon Prime in Canada?
Amazon Prime in Canada costs $99/year if you pay in full upfront, or $9.99/month. New subscribers get a 30-day free trial. Students get a discounted rate at $4.99/month and a 6-month free trial.
Is Amazon Prime worth it in Canada?
That depends on your individual needs and preferences. If you frequently shop online, enjoy streaming content, or take advantage of other Prime benefits like Amazon Music and free 2-day shipping, it could be a valuable investment for you.
Is CraveTV free with Amazon Prime?
No, CraveTV is not free with an Amazon Prime subscription in Canada. It's a separate streaming service offered by Bell Media, requiring its own subscription.
How to add Paramount Plus to Amazon Prime in Canada?
First, you need to subscribe to Paramount Plus separately through their website or app, then you can add it to your Prime Video Channels through your Amazon app, or on a web browser by visiting amazon.com/channels.
Can I watch NFL on Amazon Prime in Canada?
It's possible, but not in a straightforward way. Amazon Prime's NFL games are not accessible outside the United States. However, you can use a VPN service to effortlessly stream the entire NFL series within Canada.
EQ Bank Card
Benefit from 0.5% cash back on purchases
This 100% free prepaid Mastercard also offers free ATM withdrawals in Canada, no FX fees, and up to 3% interest on deposits.
Get 3.00%* on everyday banking with EQ Bank