YNAB Review: Power Budgeting That Promises Savings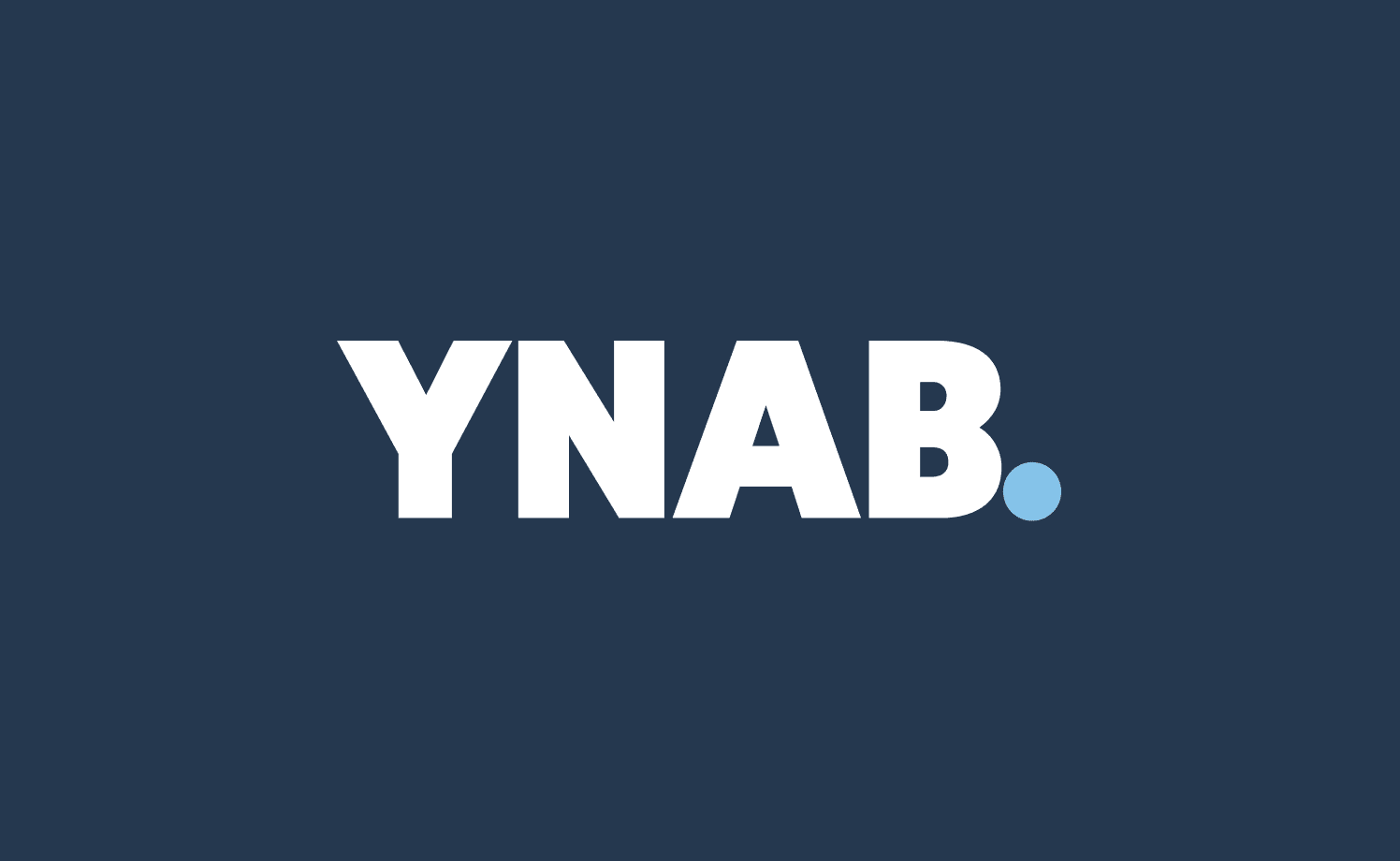 In the days before cloud computing, households wanting to maintain a digital budget had to turn to programs like Quicken and Microsoft Money. Every transaction had to be processed and tracked for the software to create models and projections for the future.
Today, there are no shortage of online programs helping you managing your personal cash flow. YNAB – short for "You Need a Budget" is the brainchild of certified public accountant Jesse Mecham and his wife, Julie, to better understand how they were using their money. It was so effective, they ultimately turned it into a cloud-based app, with support for both iOS and Android phones as well.
Their website suggests new subscribers save $600 in their first two months, and more than $6,000 in their first year. But can it unlock value for your household? We looked under the hood, to get an unbiased take on how good YNAB truly is.
A High-End Look at YNAB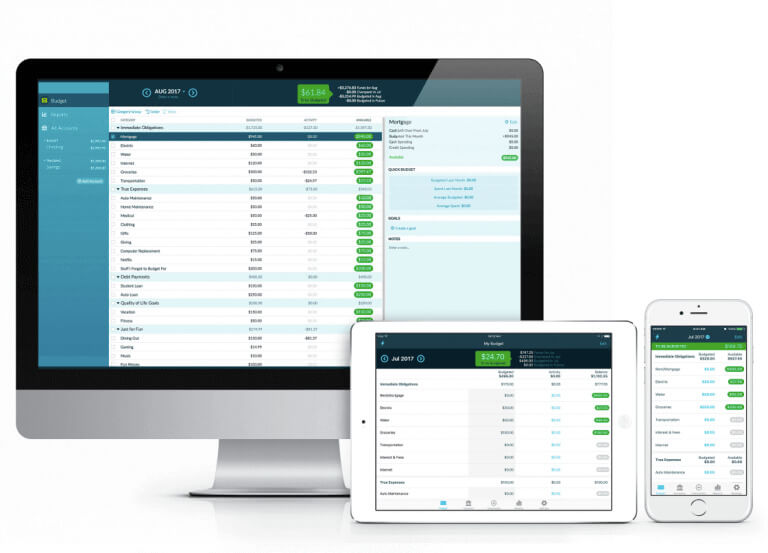 Let's point out the obvious to start: YNAB isn't free. They have two subscription options: month-to-month for $11.99, or an annual subscription for $83.99, reflecting a savings of $59 compared to the monthly price. While there are cheaper and free alternatives, YNAB goes beyond through a sound methodology.
Once you create your account, you are asked several questions about your budget and goals, and if you are budgeting alone or with a partner. From there, YNAB presents you a worksheet with five categories: Immediate Obligations, True Expenses, Debts, Quality of Life Goals and money Just for Fun.
This is based on YNAB's four key rules: Give Every Dollar a Job, Embrace Expenses, Roll with the Punches and Aging Your Money. Each of these rules are designed to maximize income, reduce reliance on debt, save for retirement and other major life changes, while having the flexibility to handle unexpected bills. By following their method and reading their multiple resources about how it all works together, they claim everyone can find ways to save money and build wealth.
Open Integrations with Banks and Credit Cards
In addition to their budgeting method, YNAB integrates with many different bank partners, so members can pull in their real-time spending. Linked accounts are available for users in the United States and Canada, and includes banks including American Express, Bank of America, Chase, Discover, PNC, US Bank, USAA and Wells Fargo. The majors aren't the only ones included in their linked integration: We searched for a number of small banks across the United States, and every single one was surprisingly available for linked integration.
In the unlikely event your bank isn't available (or you don't want to link it for personal or security reasons), you can also add unlinked accounts as well. Simply note the account type, give it a nickname, put in the current balance, and you are on your way to success.
As you link accounts, it will ask your goals for each. With credit cards, you will have the option to either create a goal to pay it off over time, or budget to pay it off every month. With whatever you suggest, the software will take it into consideration for your overall financial health, and help you find the best ways to take care of balances.
With checking accounts, it will analyze your monthly income, and ask you to categorize each dollar according to rule number one: Give Every Dollar a Job. From there, YNAB will start pulling in your actual spending for a given month, showing you what you budgeted, compared to how you are using your money. This is partially educational, and partially budget-balancing: By realizing your actual spending, users can change their habits and create a balanced budget.
Although the linked integration gives you real-time intelligence, it's not necessarily perfect. Some users report that the banks report slowly, or get unlinked through security checks and other situations.
Continuing Education a Cornerstone of YNAB
Setting up a budget is only the first part of getting started with YNAB. Instead of offering users all the features at the beginning and letting them figure it out from there, the platform features several continuing education options.
New users are encouraged to take YNAB's "Get Started Bootcamp," to learn about the methodology and ultimately use the accounting software to its full potential. A rotating cast of "expert teachers" also offer a daily webinar, giving users regular updates and opinions on how to maximize their budget. Users also get access to the blog, guides, and e-book about the YNAB experience. And if that's not enough, you can also ask questions and start conversations on budget concerns in the support forum.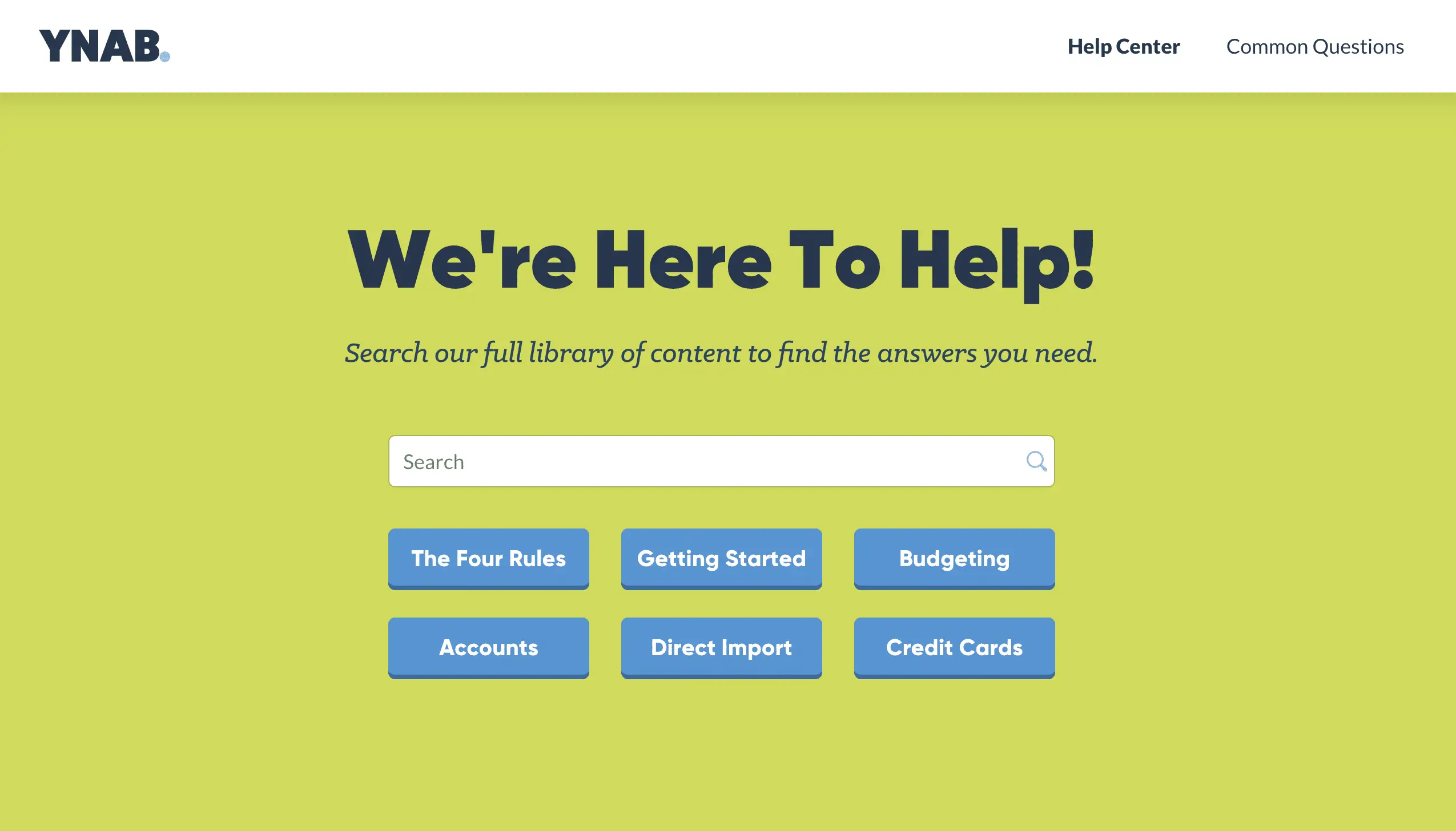 Who Does YNAB Work Best For?
Although the monthly fee might turn some away, YNAB quite possibly works best for those people. Because it is a much more intensive program that forces users to confront their spending habits, this online platform offers a direct path to personal solvency through responsibility.
In addition, YNAB works best for those who want to continually improve their personal finance knowledge and ultimately build wealth over time. The platform's dedication to continued learning and expanding on topics creates a one-stop shop to learn and grow one's knowledge and ultimately make smarter finance decisions.

Where Does YNAB Fall Short?
While there's a lot of upside to this personal finance tool, it's not perfect. While it helps you organize finances and spending, it's not necessarily an alternative for traditional banking apps. YNAB doesn't offer bill payment or credit score monitoring, meaning users will still need to access their bank apps from time to time. There is also no option for retirement planning – meaning users can set money aside to put into a retirement account, but they can't actually invest it directly from YNAB.
In addition, YNAB requires users to have personal spending discipline, and follow their rules for maximum success. If users can't be smart and adjust their habits through the guide, their chances of success diminish under the program.
Bottom Line
Getting a handle on how and where we spend can be a difficult task, but you don't have to do it alone. With YNAB's solid foundation on changing habits through easy-to-follow rules, YNAB is a great option for anyone who wants to find ways to spend and save smarter. Even with the monthly or yearly fee, YNAB offers a strong value proposition if you follow their guidance.
EQ Bank Card
Benefit from 0.5% cash back on purchases
This 100% free prepaid Mastercard also offers free ATM withdrawals in Canada, no FX fees, and up to 3% interest on deposits.
Get 3.00%* on everyday banking with EQ Bank