Caary Mastercard Review: A Game Changer For Small and Medium Businesses?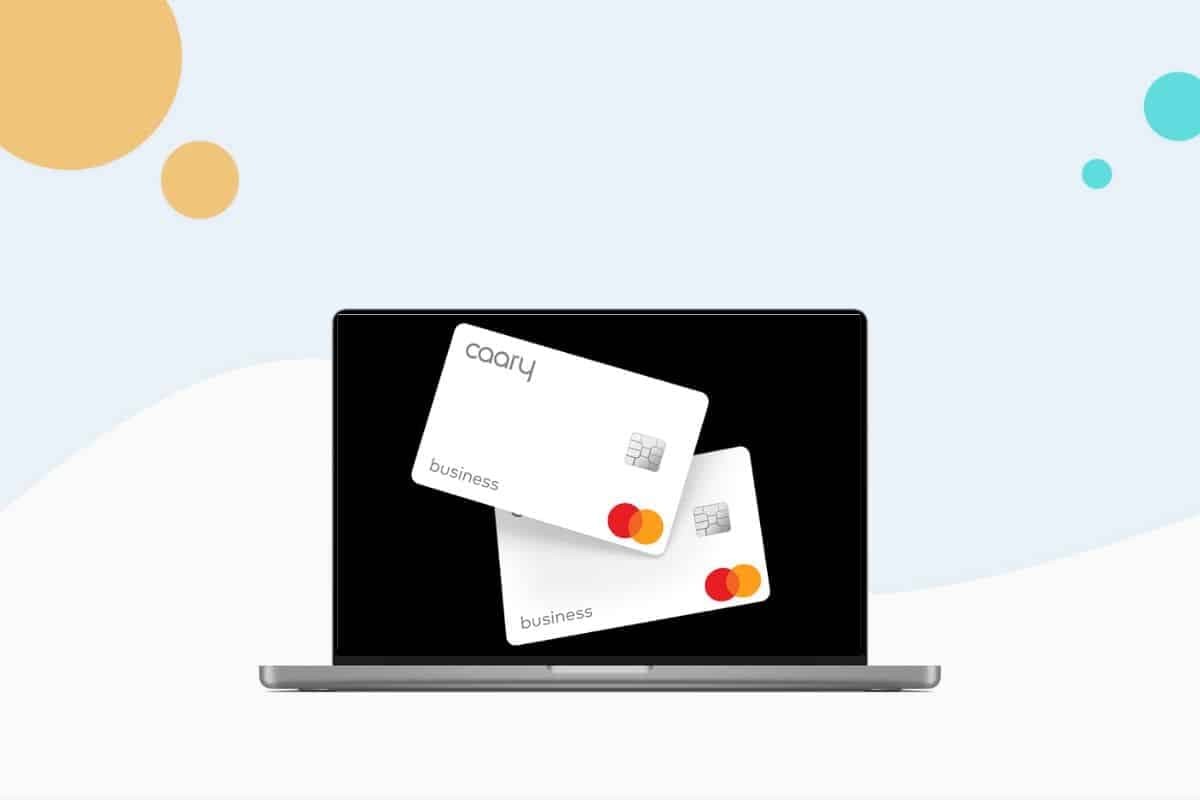 The Caary Mastercard isn't just a corporate credit card. It's more like a business partner on a singular mission to simplify and support your growth journey. With no annual fee, credit check, or personal guarantee required, Caary is uniquely engineered to empower small and medium-sized businesses (SMBs).
This business credit card gives you access to an innovative platform with powerful tools that streamline, automate, and coordinate all your business expenses. Better yet, it turns every purchase on every card into valuable cash back rewards. Let's explore how the Caary Mastercard takes over fiscal micromanaging so you can get back to business. Unfortunately, this card is not yet available in Quebec.
What is the Caary Mastercard?
The Caary Mastercard is an new corporate credit card designed to give SMBs easy, hassle-free access to credit when they need it while also solving their unique pain points. Instead of your credit score, Caary looks at your business's legal structure, average account balance, and average credit card spend.
At its core, Caary is committed to simplicity and affordability. With no personal or business credit score checks or personal guarantees, it's a business credit card that respects your cash flow more than your credit file.
You also enjoy a powerful platform with digital tools that give you maximum control over every aspect of business spending with minimal effort. Plus, it comes with the added perk of earning 1% unlimited cash back on all card purchases, rewarding you as you spend.
Is Caary Mastercard legit?
Caary is the brainchild of veteran entrepreneurs Steve Apostolopoulos and Jason Sawyer. Together, they co-founded the Caary Mastercard and platform to meet the needs of an essential yet underserved group of people in Canada – our small and medium sized business owners.
The company is led by CEO Chris White who has a 30-year tenure in the financial industry. His particular area of expertise includes credit risk management, financial technology (fintech), and digital transformation.
Caary Mastercard is licensed by Mastercard International Incorporated and issued by People's Trust Company.
Fees & rewards
The Caary Mastercard is specifically designed to be affordable, easy to access, and problem-solving for small and medium sized businesses. For starters, it comes with no annual fees or foreign transaction fees, which eliminates a common cost barrier, especially if you do business across borders.
In terms of rewards, the Caary Mastercard excels with its cash back rewards. Instead of a convoluted points structure, every purchase made with the card earns 1% cash back, and there is no limit on the amount of cash back you can earn. The more you spend, the more you earn and can reinvest back into your business.
Unlimited physical & virtual cards
One of the standout features of the Caary Mastercard is that you can issue unlimited physical and virtual cards to suit various business needs. Both cards can be added to your Apple Pay or Google Pay wallet. This gives you a level of convenience and accessibility that resonates with the demands of contemporary businesses.
The physical versions of the Caary Mastercard take 7 to 10 business days to arrive and can be used anywhere that Mastercard is accepted – which is in more than 200 countries!
The virtual cards can be issued instantaneously, used immediately, and are conveniently accessible through the Caary mobile app. This makes them an ideal choice for online and recurring transactions, from managing subscriptions to settling supplier payments.
The management dashboard serves as your command centre, giving you a comprehensive view of all your transactions. And with zero fraud liability, you can enjoy peace of mind knowing your shielded from potentially crippling financial losses.
Caary Mastercard's spend management features
The Caary Mastercard takes spend management to the next level with innovative features that give you unparalleled control and oversight. Custom spending limits, in-depth insights, and real-time control over all transactions can boost efficiency to save you time and money.
Custom spend controls
With the Caary Mastercard, you can avoid overpayments and unanticipated costs by issuing cards with preset spending limits for employees, subscriptions, and suppliers. Easily issue, cancel, reorder, and customize credit cards directly from the dashboard for an unprecedented level of control and flexibility.
Monitor all business transactions and set daily, weekly, monthly, or annual spend limits. On top of that, you can create different roles, each with custom access and permissions that you can change or revoke at any time. Caary even allows you to issue dedicated virtual credit cards for suppliers, offering another layer of convenience and control.
Financial insights
Caary Mastercard also provides an up-to-the-minute lens into your spending history, allowing you to track and download customized reports on employees, teams, and suppliers. You can even monitor real-time spend on specific suppliers, employees, teams, or categories for complete visibility across your business. Quickly find what you're looking for with various transaction filters to make fully informed decisions at a moment's notice.
Caary Mastercard's expense management features
Expense management with Caary Mastercard becomes a breeze with features crafted to streamline operations. Innovative receipt capture, popular bookkeeping software integration, and automatic accounting functions come together to simplify the tedious and costly process of managing expenses.
Receipt capture
The platform allows cardholders to upload photos of physical receipts from their mobile phone or email and attach them to the corresponding transaction. Email receipts can be forwarded to a unique email address and automatically uploaded to the Caary mobile app. You can even set up email receipts from recurring eBills to be auto-forwarded to custom folders for enhanced organization.
Software integration
With one click, Caary Mastercard seamlessly integrates with QuickBooks and Xero. This allows for a frictionless transfer of all your expenses and receipts to your accounting system. To make life even easier, receipts and memos are automatically directed to the correct general ledger with the appropriate tax category.
Upcoming features
On the ever-expanding horizon of Caary Mastercard features, a few exciting ones are in the works. The company plans to role out the following advanced features in the near future:
Goodbye data entry
The Caary Mastercard will soon use machine learning to optimize transaction matching. This will streamline data entry by aligning receipts and memos with customizable general ledgers and account categories. Expenses can be swiftly approved via the Caary platform, substantially reducing the time and effort spent on manual data entry.
Enhance accounting workflow
One of the future upgrades includes the ability to merge transactions across various companies and divisions. This is great news for businesses operating on a larger scale. Caary will also introduce the option to split transactions across different categories, teams, or projects to optimize your accounting workflow.
Who is eligible for the Caary Mastercard?
To qualify for the Caary Mastercard, your business needs to meet specific criteria. It must be officially registered as a corporation in Canada (except Quebec), you must maintain an average balance of at least $35,000 in your business bank account, and you must have an annual spend of at least $25,000 on a credit card.
How to apply for the Caary Mastercard
To apply for the Caary Mastercard, the applicant must be an authorized signing officer of the company and the business must meet the eligibility criteria discussed above. First, click here to join Caary, then follow the prompts. The entire process is fairly straightforward and takes around 20 minutes to complete.
Information required during the application process includes:
Login credentials for the primary business bank account.
Corporate details such as corporation number, business number, date of incorporation, etc.
Personal details of the corporation's owners and officers, including address, date of birth, phone number, etc.
A selfie and pictures of government-issued identification, like a driver's license.
Is the Caary Mastercard safe to use?
When it comes to the success and longevity of your business, safe and secure financial solutions are paramount. The Caary Mastercard employs several measures to protect you, such as:
Authorized Access with MFA
Caary Mastercard prioritizes your security and that of your cardholders by implementing advanced measures like Multi-Factor Authentication (MAF). This requires authorized users to verify their identity in multiple ways, adding an extra layer of security to prevent unauthorized access.
Robust Data Encryption
Sophisticated encryption protocols are used to secure all transmitted data. Whether it's data-in-transit using HTTPS protocols or encryption-at-rest with AES-256 standards, all information is thoroughly protected. For sensitive data, in-field encryption is used whenever possible.
Tokenization
The Caary platform uses something called tokenization to safeguard credit card and CVV numbers. This technique uses randomly generated phrases, called tokens, to represent credit card information instead of displaying the information itself. This technique is different from encryption, which involves scrambling and unscrambling data rather than substituting it with a token.
PIPEDA Compliance
Caary Mastercard operates in full compliance with the Personal Information Protection and Electronic Documents Act (PIPEDA), Canada's primary federal law for privacy in the private sector. This ensures that all personal information collected, used, or disclosed during commercial activities is well-protected.
Third-Party Contracts
Whenever third-party services are required, Caary ensures these entities also use and maintain stringent security protocols. A comprehensive contract is put in place by Caary's legal team and a security team is responsible for approving any further engagement. This ensures the continued security and privacy of your data.
Is the Caary Mastercard right for you?
Every business and the people behind it are diverse and their needs are unique. But small and medium sized business owners are united in a common struggle – financial inclusion. Many are sidelined by significant financial barriers that hinder, and even hurt, their progress. The Caary Mastercard boldly steps in, championing a better way to serve the backbone of the Canadian economy. By eliminating credit checks and personal guarantees, Caary sets the stage for greater accessibility and the tools to succeed.
From issuing unlimited physical and virtual cards to providing a comprehensive management dashboard for unparalleled control, Caary addresses the everyday challenges unique to small business owners. But it doesn't stop there – they extend their commitment to enhancing efficiency through innovative cost-saving insights that empower you to make informed financial decisions so you can thrive.
Compare Business Credit Cards