Top 10 Invoicing Softwares for Small Businesses in Canada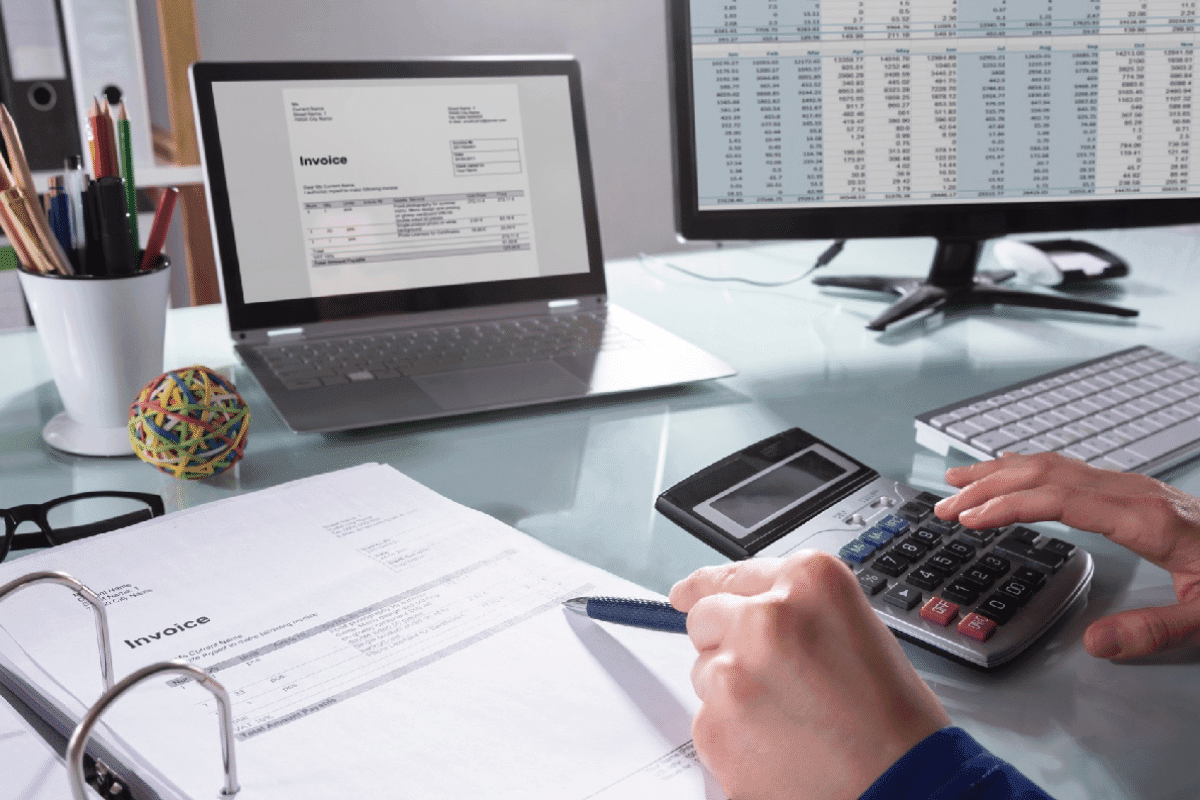 Small businesses thrive when they operate with efficient invoicing and sharp financial management, especially in today's fast-paced digital landscape. Choosing the right invoicing software helps by streamlining your billing, saving time and enhancing your professional image. In turn, all these factors contribute to your business's growth.
With so many options available in the market, selecting the best fit for your Canadian small business can feel overwhelming. That's why we've done the research and compiled a list of the top 10 invoicing software for small businesses in Canada.
What Makes Invoicing Software Essential for Small Businesses
Before we jump into the list, let's talk about how this software can help you. It has revolutionized the traditional way of invoicing by automating the entire process. It eliminates the need for manual tracking of invoices, which saves time and resources. With software that does invoicing for you, you can customize and send bills with a few clicks. As a result, you reduce the chances of human error and improve accuracy.
Streamlining the Invoicing Process
Invoicing can eat up tedious hours of repetitive tasks, especially when you deal with a large volume of clients. The right software streamlines this process by creating and sending invoices automatically. This ensures that you never miss a payment and can easily stay on top of your finances.
Moreover, invoicing software allows you to set up recurring invoices for regular clients. This feature saves time and ensures that you never forget to bill a client for services rendered.
Reducing Errors and Improving Accuracy
Manual invoicing can lead to errors due to transposed numbers, so it's impractical when scaling your business to new heights. With this technology, you only input your client's information once, then the tool will automatically generate invoices. Additionally, billing software tracks payments and sends reminders for unpaid invoices. All this makes it easier to stay on top of outstanding balances, so you never miss a payment.
Additionally, by delegating this job to software, you can keep track of your expenses and income. As data feeds into your financial reports, you'll find it easier to calculate your profit margins.
Even better, you can prepare summaries of your key performance indicators (KPIs) in a snap. This feature comes in handy during tax season when you provide financial statements to the tax authorities.
Boosting Professionalism and Branding
What's an easy way to enhance your business's professionalism and branding? When software produces your invoices, you can customize them with your company's logo and branding elements. This goes a long way in creating an impression of your company and ensures that your clients remember you.
As a bonus, you can also provide professional invoices with a detailed breakdown of the products and services offered. This sends a signal that indicates transparency within your business.
Moreover, you can add personalized messages to your invoices, making them more engaging and memorable. This feature can help you build stronger relationships with your clients and improve customer retention.
Factors to Consider When Choosing Invoicing Software
When bookkeeping for Canadians, choosing the right software helps drive your success. With so many options available in the market, it can be overwhelming to decide which one is best for your business.
To guide you, here are some essential factors you should consider before making a decision:
Ease of Use
Of course, you want to choose a package that has an intuitive interface that is easy to navigate. The software should make it effortless for you to create invoices and track payments. As a small business owner, you want to focus on your operations rather than spending time trying to learn complicated software.
Look for invoicing software that offers features such as auto-populating fields and templates to simplify the invoicing process. This will save you time and ensure that you send out accurate invoices to your clients.
Customization Options
Branding your business shouldn't feel like you use a cookie cutter. You want to pick a software package that enables you to customize your invoices to match your brand and your needs. You should get proper tools to lay out your invoices' design with elements, such as logos and address details.
Some software allows you to customize the language and currency of invoices, making it easier for clients in different countries. This level of adaptation will help you stand out from the competition and create a more professional image.
Integration with Other Business Tools
Integrating invoicing with other business tools, such as accounting and project management software, will help create an uninterrupted workflow. This will ensure that your business operates smoothly, as all processes work together with business bank accounts in Canada.
Look for software that offers integrations with popular accounting software, such as QuickBooks or Xero. This will allow you to easily transfer data between the two systems and avoid double entry.
You can also look for software that integrates with project-management tools, such as Trello or Asana. Together, they can help you keep track of your invoicing tasks and deadlines.
Bank Reconciliation
The inclusion of bank reconciliation features in accounting softwares is crucial for Canadian businesses. This functionality streamlines the process of matching transactions in one's bank account with corresponding entries in the accounting software, enhancing accuracy and efficiency. Moreover, these features aid in mitigating the risks of fraud and errors, promoting regulatory compliance with Canadian accounting standards.
Pricing and Scalability
When choosing invoicing software, plan to factor in pricing and scalability, depending on your business's size. You need to choose a package that fits within your budget and can grow with your business without additional costs.
Some software packages have a monthly or annual subscription fee, while others offer tiered pricing options based on the services you need. Look for one that offers a free trial period. That way, you can test out the features before committing to a paid plan.
Consider the scalability of the software as well. As your business grows, you may need to send out more invoices or manage more clients. Look for software that can handle your business's growth without requiring you to upgrade to a more expensive plan.
10 Invoicing Software for Small Businesses in Canada
When it comes to running a small business, invoicing keeps your cashflow rolling. Therefore, you need reliable software to streamline the process, track expenses and manage your finances. Let's take a closer look at the top 10 providers of this service for small businesses in Canada.
1. QuickBooks
QuickBooks Online has a user-friendly interface that makes it another popular option. With its platform, you can create and send invoices to clients, track expenses and generate financial reports. QuickBooks pricing plan starts at $12 per month, with a 30-day free trial. Plans ramp up to $24 to $70 per month, depending on what you need.
Its features go far beyond invoicing. You can automate payroll, payments and bill management while tracking expenses, time and mileage. You can even scan receipts and create estimates.
Customers can pay their invoices online via credit cards, PayPal, Interac e-Transfer, wire transfer or Wise. You can also reconcile transactions with your Canadian bank account and even with your Wise account.
2. Wave
Wave offers a free invoicing software package to small business owners. It allows you to customize invoices and create recurring invoices. Additionally, Wave offers a range of features, such as expense tracking and financial reporting.
While invoicing comes free, users pay 1% on bank payments and 2.9% to 3.4% on credit-card transactions, plus 60 cents. You can also opt in for $25 monthly payroll (plus $6 per employee or contractor). For extra support, expect to pay $149 per month and $379 per month for accounting advice or coaching.
When they receive their bills, customers can pay with credit cards, ApplePay or via wire transfers. For reconciliation, you need to manually compare your Wave account with your bank statement and make corrections if needed.
3. FreshBooks
FreshBooks suits small business owners, freelancers, and entrepreneurs with its easy-to-use software package. You can customize invoices and automate the invoicing process, while tracking expenses and managing your finances via your Canadian account.
By centralizing all financials all in one place, you can more easily manage margins and cash flow. That way, you'll know when to hire staff and plan for the future growth. FreshBooks' automated "business health reports" lay out your financial story in black and white. It's designed to work for freelancers, accountants, self-employed professionals and businesses who pay employees and contractors.
FreshBooks' pricing plan starts at $11 per month with a 30-day free trial. It accepts online payments from major credit cards and Apple Pay, through FreshBooks Payments or Stripe. However, you can only reconcile transactions if the currency matches the one you use for your connected bank account.
4. Zoho Invoice
Zoho Invoice ranks as a popular package for small businesses. It comes with a range of features, such as payment gateways, project management and time tracking. It offers a free plan, while the paid plans start at $4 per user per month.
Its flows allow you to drag and drop elements of an invoice or estimate. Next, you can leverage Zoho Flow's logic to create contextual, more productive accounting workflows.
When you introduce decision branches to decide which actions to trigger, you automate to a new level. Simply set waiting times between actions, then add your own workflow variables to refine each step along the way.
In terms of payments, Zoho Invoice lets you collect payments through credit cards, cash, checks and wire transfers. With this platform, you can also reconcile an account with the following banks: RBC Royal Bank, TD Bank, Scotiabank, BMO, CIBC, National Bank and others.
5. Xero
Xero's cloud-based accounting software package allows you to create invoices and accept payments online. It suits small businesses looking for an all-in-one accounting solution. Xero pricing starts with the Starter Plan at $18 per month after a 30-day free trial. It also offers a standard plan for growing small businesses $45 and professional level for $59 for established enterprises.
Based in New Zealand, this cloud-based accounting software for small and medium-sized businesses connects to Canadian Wise accounts. Due to its design, you can collaborate with other staff anywhere in real time.
You can set up bank feeds from your accounts so funds import securely into the Xero accounting system every business day. As a result, you can reconcile your bank transactions daily and see an up-to-date picture of your cash flow. Payments arrive via debit card, credit card, direct debit, Google Pay and Apple Pay.
6. Invoicely
Designed for freelancers and small businesses, Invoicely allows you to create customized invoices, track time and process payments. Invoicely offers a free plan, while the paid plans start at $9.99 USD per month for up to 100 invoices.
Upgrading to the professional level gives you the option to send up to 250 invoices; the $29.99 USD Enterprise plan offers unlimited saved clients and invoices.
Businesses can create professional estimates and invoices in any language or currency in a matter of seconds. Next, they can easily collect payments via Stripe, PayPal, Mollie or Authorize.net. However, reconciling accounts does not appear on its menu of options.
7. Kashoo
Made in Vancouver, Kashoo is a cloud-based accounting software package that offers features such as online payments and invoicing automation. It prides itself on being the simplest invoicing platform to adopt.
Kashoo's pricing plan starts at $18 USD per month with a 14-day free trial of its TrulySmall package. Choosing the advanced program for established businesses costs $27 USD per month. Transaction fees cost 2.9% plus 30 cents.
Just connect to your Canadian bank account and carry on. Every transaction gets sorted and fed to your inbox without you having to do anything manually. You can collect via WePay or credit card, but only in the currency in which you invoice. Kashoo also offers reconciliation services for your Canadian bank account and credit cards.
8. Invoice Ninja
Invoice Ninja delivers free invoicing software that offers customizable invoices and payment processing for freelancers, service professionals and business owners. It also offers other features such as time-tracking and project management.
As a bonus, you can upgrade to a professional package for $100 USD, compared to other, more costly choices. And you can pay via Stripe, WePay, Checkout, PayPal, Authorize.net, BrainTree, PayFast, Mollie, Square, PayTrace, eWay, ApplePay and RazorPay.
Invoice Ninja uses a third party, Yodlee, to log into online bank accounts to retrieve your bank transactions that have been cleared and processed. Next, it imports these into Invoice Ninja for comparisons so you can see where you stand.
9. Sage Business Cloud Accounting
Sage Business Cloud Accounting pitches itself as a cloud-based accounting software package designed for small businesses. It offers a range of features such as invoicing, payment processing and expense tracking.
Sage Business Cloud Accounting pricing plan starts at $17 per month for the Starter level after a three-month trial period. Fees rise to $39 for the standard package for small businesses and $55 for growing enterprises.
Clients can pay via credit, debit, and PayPal. To get an overview, you can run a Sage reconciliation up to the date of your latest statement and match up the amounts. At this point, you can find and correct anomalies or post an adjustment.
10. Bill.com
Bill.com offers features such as accounts payable and accounts receivable management. It supplies small businesses seeking end-to-end financial management solutions.
If your Canadian account is set up for vendor payments, you can pay them in the United States or Canada if you are connected to them via the network. That means you pay bills from your Canadian bank account or the balance in Canadian dollars within Bill.com. Either way, vendors receive payment in their nation's currency.
Bill.com pricing plan starts at $39 per month, with a 30-day free trial. Clients pay via wire transfers, credit cards, PayPal or cheques.
Its Enterprise package for small business integrates with QuickBooks Enterprise, Oracle NetSuite, Sage Intacct, Microsoft Dynamics and others. Meanwhile, the Corporate plan, at $79 USD per month, works with QuickBooks Online, QuickBooks Pro/Premier and Xero.
When it comes to reconciliation, Bill creates two clearing accounts: one each for accounts payable and receivable. It's not clear if this option applies to Canadian banks.
Invoicing Softwares in Canada: The Bottom Line
In conclusion, many invoicing software packages can keep money flowing to small businesses in Canada. Choosing the right solution that meets your business needs and budget takes some research. With the right software, you can streamline your invoicing process to make your business run more productively. By keeping track of expenses, you manage your finances more efficiently, leading to more goodwill and profit.
Compare Business Credit Cards