The Ultimate Guide to Ontario Car Seat Laws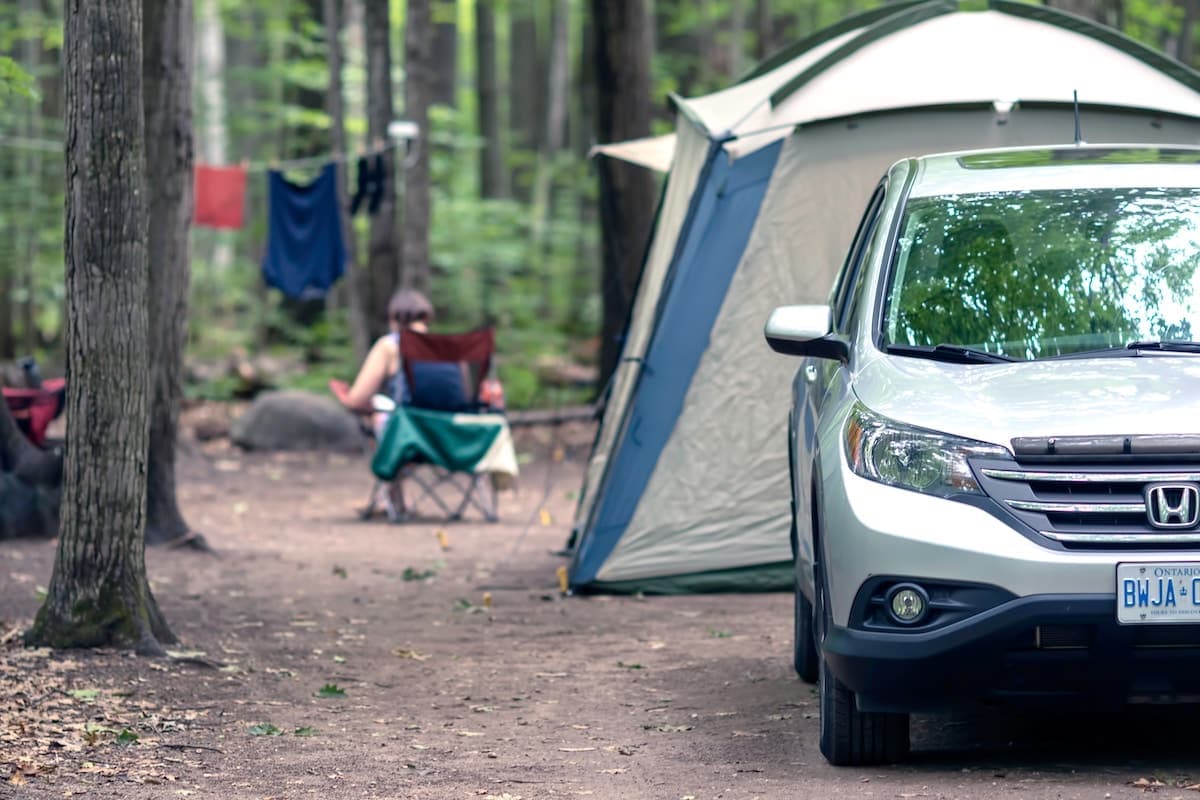 As a parent, your top priority should always be the safety of your children. That's why it is important to familiarize yourself with Ontario car seat laws and regulations when traveling with kids. This guide provides all the necessary information regarding Ontario's specific car seat requirements, different car seat stages, potential penalties, and tips on how to choose a car seat for your child. So let's get started.
Ontario Car Seat Laws: An Overview
Ontario car seat laws are stated in Highway Traffic Act and Reg. 613: Seat Belt Assemblies. In Ontario, it is mandatory for all drivers — both visitors and locals alike — to make sure that any child under the age of 16 is secured with a seatbelt or child restraint system. Children aged eight or younger must be securely fastened into an appropriate car seat or booster chair.
Neglecting to secure these youngsters can result in penalties. You may receive both a fine of $240 as well as two demerit points on your driving record.
Children under the age of 8 fall into 3 different categories according to Ontario Car Seat laws. Here is a table showing how Reg. 613 classifies children in Ontario and what specific car seats should be used by each category.
| | | |
| --- | --- | --- |
| Category | Child's characteristics | Restraint system / type of car seat |
| Infants | Younger than 8 years and weighing less than 9kg | Rear-facing car seat |
| Toddlers | Younger than 8 years weighing between 9kg and 18kg | Restraint systems (rear-facing and forward-facing car seats) that conform with the Motor Vehicle Safety Act |
| Pre-school to primary grade children | Younger than 8 years, weighing between 18kg and 36kg, and less than 145cm tall | Booster Seat |
Surprisingly, certain provinces in Canada, such as Manitoba, don't have legal requirements for using booster seats. So if you are traveling from a province where booster seats are not legally required to Ontario, make sure you have one with you. And remember, it is always better to use a booster for your child, even though you won't face any negative legal consequences.
Types of Car Seats and When to Switch
There are three main car seat stages that you should be aware of to ensure maximum safety for your child. Let's take a close look at each of them:
Rear-facing Child Car Seat
Safety experts strongly advise keeping infants in rear-facing car seats for as long as the manufacturer's guidelines permit, emphasizing that it provides superior protection to their delicate heads, necks, and spines during collisions. The Reg. 613 of the Highway Traffic Act requires all infants to be secured this way until they weigh at least 9kg (20 lbs). Typically, infants between the ages of 0-2 should be secured in a rear-facing car seat. However, keeping them in a rear-facing position as long as possible is better. You can use a rear-facing car until the age of 4 or even 5 if the manufacturer's height and weight specifications allow it.
Forward-Facing Child Car Seat
Once your little one has outgrown the rear-facing car seat, it's time to make a switch. In Ontario, you can transition them into a forward-facing option once they reach between 9 kg and 18 kg (20 – 40 lbs). These car seats come with a tether strap – an essential component for enhanced safety. This strap attaches to the designated anchor point in your vehicle, effectively restraining the top of the car seat from moving forward during collisions and thus protecting little ones' heads and necks.
Booster Seat
As children grow, booster seats are essential for ensuring their safety in the car. According to Ontario law, all pre-school to primary grade children must use a booster seat. Booster seats come in two varieties: high-back and backless. High-back boosters are a great choice for vehicles without headrests or with low seat backs, as they provide added neck and head support. Backless models offer less protection but have the advantage of being more portable, making them ideal if you need to move between cars frequently.
Convertible Car Seats
A convertible car seat provides a safe and secure environment for your little ones as they grow, protecting them in both rear-facing and forward-facing positions. For infants, you can start using a convertible seat in a rear-facing position. Then, when they exceed the weight and height limits of the rear-facing position, you can convert the seat into its forward-facing position. If you have a 3-in-one model, you can even convert it into a booster seat. The long-term benefit of convertible car seats is evident — no need to purchase a new seat each time your little one gets bigger.
Seat Belts
Once a child turns 8, weighs 36 kg (80 lbs), or reaches 145 cm (4 feet 9 inches) tall, they can use a seatbelt without the need for an additional booster seat according to Ontario car seat laws. However, it is important to ensure that the belt crosses their shoulder, not their neck or face, laying flat across their chest. Additionally, ensure that the lap belt sits over the hips instead of on top of the stomach. This will help keep them safe during car rides.
How to Buy the Right Car Seat for Your Child
As a parent, choosing the right car seat for your baby is an immensely crucial decision. Buying the best car seat for your specific needs will guarantee both safety and comfort during road trips with your kids.
When it comes to car seats, prices can vary drastically. Although safety is paramount and should never be compromised, don't forget that more expensive doesn't always mean safer. Instead, opt for an option that meets all necessary standards. All child seats approved for use in Canada must have a National Safety Mark label.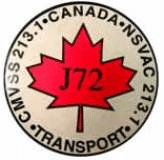 This label indicates that the seat meets all the security standards. You shouldn't buy and use car seats without this label to avoid potential safety risks and legal penalties.
While all car seats sold in Canada must meet Canadian Motor Vehicle Safety Standards. To give you even more peace of mind, certain models go beyond these requirements and offer extra safety features, so take a look at safety ratings and reviews before making a purchase.
When it comes to car seat safety, make sure you choose one that is the right size for your vehicle. You don't want a model too big for a smaller car. Check out your owner's manual so you can be certain of installation and compatibility.
It is legal for taxis in Ontario to drive without a car seat. That is why you might want to bring your own car seat if you are traveling by taxi with your child. You can buy a car seat travel bag so you can easily bring it with you in the taxi or take it while traveling by plane.
Do you know that 7 out of 10 car seats in Canada are used or installed incorrectly? Make sure you install a car seat correctly and read the instruction manual. Otherwise, you may be putting your child in danger. Plus, in the case of an accident, insurance won't cover any medical expenses associated with your child's injuries if the car seat isn't properly installed. Car insurance in Ontario is required by law, but it's important to double-check that all the safety measures are in place before taking your child out on their first ride.
New vs. Used Car Seats
Buying used can be a great way to save money, but it may not always guarantee safety. You never know if the car seat has been in an accident before or whether its outdated standards make it no longer safe for use. That is why Transport Canada doesn't recommend buying used car seats.
If you opt to go with a pre-owned one instead of buying a new one, ensure that you are aware of its entire history and thoroughly inspect for any visible damage. Confirm that all components, such as labels and instructions, are present. Lastly, double-check to see if any recalls have been issued on the product, and don't forget to check the expiration date.
FAQs About Ontario Car Seat Laws
When should one switch to a forward-facing car seat in Ontario?
In Ontario, a child can transition from rear-facing to forward-facing car seat when they reach between 9 and 18 kilograms (20 – 40 pounds). However, it's best practice to keep the little one in their rear-facing seat until they hit both the maximum weight and height limits, as suggested by the manufacturer.
When do car seats expire in Ontario?
Car seats typically expire after six to ten years from the date of production, but this can differ based on the car seat model. Always check the manufacturer's guidelines when you buy a car seat to know the expiration date.
What should one do with old car seats in Ontario?
If your car seat is old but hasn't reached the expiration date and is in good condition, you can sell it. However, if your car seat is expired, you should dispose of it in Ontario. The only option available as of June 2023 is to take your car seat to a local landfill. There was an ATMO car seat recycling program in Ontario before COVID-19. However, it has been suspended until further notice.
Can you sell used car seats in Ontario?
Yes, you can sell used car seats in Ontario unless they are expired, damaged, or recalled.
When did car seats become mandatory in Ontario?
Car seats became mandatory in Ontario in 2003, while booster seats became mandatory in 2004.
How long are infant car seats considered safe for use in Ontario?
Infant (rear-facing) car seats can be used as long as your child's height and weight don't exceed the manufacturer's specifications. You should use a rear-facing car seat as long as possible and don't rush to change the car seat to a forward-facing one.