Compare Boat Insurance
You could save hundreds of dollars a year by getting multiple boat insurance quotes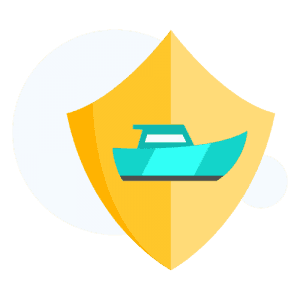 How to shop for your next boat insurance policy on Hardbacon
Comparing the prices of several insurers before choosing a boat insurance policy generally saves hundreds of dollars a year. Follow these 4 steps to do so.
Tell us where you're located
The first step is to enter your province of residence in the box on the left, and click on the "Compare prices" button. Your province will help us redirect you to the appropriate partner.
Tell us more about yourself
The second step is to complete our partner's form, which will begin by asking you for your contact information and other personal information that is required to obtain boat insurance quotes.
Tell us more about the type of driver you are
The third step is to answer questions about your record as a driver, and about other drivers who will be using the boat you wish to insure. Here you'll indicate if you have a boat operator's license and if you've ever had an accident on the water.
Tell us more about the boat you want to insure
The fourth and final step before you can submit your application is to answer questions about the boat you wish to insure. Here you'll indicate the boat make, model, year and motor type.
Some tips to save on your next boat insurance policy
Navigate carefully
A great way to save on your boat insurance is to sail carefully. Avoiding rough waterways during bad weather or when the wind is too strong could prevent making claims on your insurance policy.
Get a few different quotes
It's no secret. To save money on insurance, you should shop around and get quotes from several companies. Using a price comparison tool is a great way to save money while ensuring you find the best insurance for your needs.
Combine your insurance products
Did you know that most insurers will provide considerable discounts if you consolidate all your insurance with the same carrier? Moreover, many may ask you to insure your boat and your home in the same place to offer you insurance. Ask about the possibility of grouping everything together, as you could save money.
Keep your training up-to-date
A well-trained captain is likely to claim less often in the eyes of insurers. Several companies offer boat refresher training to licensed operators. Make sure you continually improve your nautical knowledge and keep your insurer informed in case it helps to reduce your premium.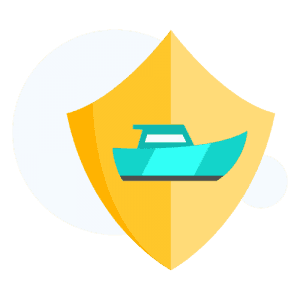 Get multiple boat insurance quotes by answering a few questions
Frequently asked questions about boat insurance
How much is boat insurance?
The price of boat insurance can vary depending on several factors, including your boating experience and the type of boat you wish to insure. To find the right insurance at the right price, use a price comparison tool to shop quickly and find your insurance in just a few clicks.
Do small boat have to be insured?
Do you need boat insurance in Canada?
Does boat insurance cover a blown engine?
Is my boat covered under my homeowners insurance?
What does boat insurance not cover?
Do you need a marine survey to get insurance for my boat?
Does boat insurance cover sinking?
Get the best price for your boat insurance