The Ultimate Guide to Life Insurance Medical Exams in Canada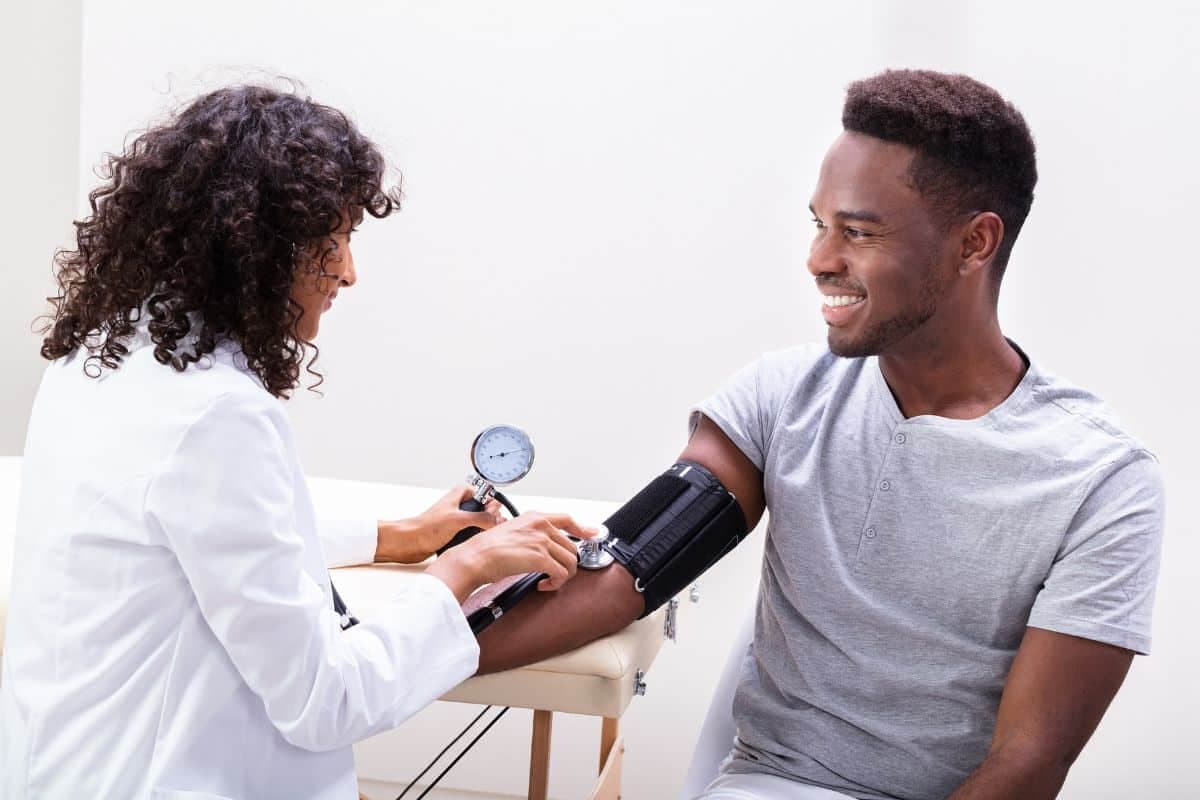 Life insurance helps you feel secure about your family's financial well-being in the case of a tragedy. Whether or not you are the primary breadwinner in your family, life insurance can help your family cover expenses in the event of your death. Depending on the type of policy or amount of coverage you want, you may have to submit to something called a life insurance medical exam.
Policies can range from a few thousand to several million dollars, depending on the plan you choose. Once you apply for a life insurance policy, most companies will give you a medical exam before offering you coverage. The cost of your premium will be higher if you are in poor health, have a hazardous occupation, or are advanced in age.
What is a life insurance medical exam?
A life insurance medical exam is a health check performed by a third party to assess your risk of death. Usually, a nurse will come to your home to run some tests and perform a physical assessment.
The nurse will ask about your health history and habits to get an idea of your general health and well-being. If you are healthy, you may be able to save money on your premiums or qualify for better coverage.
What should you expect during your life insurance medical exam?
The nurse or healthcare provider will spend about 45 minutes performing your check-up and interview. Be honest in your interview. Many health conditions will not affect your policy as much as you might think, but lying during the health interview is considered insurance fraud. The information you provide will be double-checked, and your urine and blood tests will reveal most of your health problems.
Health history
Your nurse will start by asking about your health history. This will include your history of smoking, drinking alcohol, and using drugs. They will ask about your exercise and eating habits, any hospitalizations you've had, and whether you suffer from any chronic conditions or mental health issues.
Chronic conditions like hypertension, diabetes, kidney disease, and cancer increase the risk for insurance companies to take you on as a client. The nurse will also ask what medications you currently take, and will want to see your prescription bottles to verify the information.
Your interview will also include questions about your occupation and hobbies. High-risk occupations, like scuba instruction, car racing, and powerline repair, may require higher premiums.
If you participate in high-risk hobbies like extreme mountain biking, surfing, or skydiving, these activities could be excluded from coverage on your policy. If you would like these activities to be covered by your plan, you may have to pay higher premiums or sign up for a "high-risk policy".
Read more about The 26 Critical Illnesses Usually Covered by Critical Illness Insurance Policies.
Vital signs
The nurse will also measure your vital signs, including heart rate, respiratory rate, blood pressure and temperature. A high heart rate or blood pressure could indicate heart or kidney disease, but these also increase when you're nervous, so try to relax while the nurse measures your vitals. They will also measure your height and weight with a scale and measuring tape that they will bring to your home.
Blood test
Next, the nurse will take a blood sample. They will send the sample to a laboratory, which should have your results in about a week.
Your blood will be tested for the presence of HIV and other transmittable diseases, hemoglobin A1C to check for uncontrolled diabetes, cholesterol levels that could indicate heart disease, and creatinine levels to assess kidney function.
Urine test
You will also have to provide a urine sample. This will be tested for glucose and proteins to assess for diabetes and kidney problems. The sample will also be tested for illicit drugs and opioid medications.
If your urine tests positive for any illicit drug use, you will be denied coverage. The exception to this is marijuana, which each insurance company handles differently. If you have a valid prescription, you don't need to worry about getting flagged for opioid use.
EKG
An EKG is an electrocardiogram. It is used to monitor your heart rhythm and assess for any abnormalities. The EKG is performed by placing electronic stickers on your chest, arms and legs to record the electrical activity in your heart. An EKG can show whether you've had a heart attack in the past, and whether you suffer from atrial fibrillation, heart blockages or other abnormal rhythms.
How can you have a successful life insurance medical exam?
You should do some research before deciding on a life insurance company. Some companies have stricter requirements than others. If you know you have any chronic conditions, call your insurance agent to ask about life insurance coverage for these conditions. That way, you won't go through the medical exam only to be denied coverage for something you already knew about.
General health
The best way to prepare for a life insurance medical exam is to be in the best health possible going into your check-up. While you can't change your health overnight, the sooner you can start exercising, consuming healthy foods, and quitting smoking, the better.
With diet changes alone, some people are able to lower their cholesterol levels in as little as 4 weeks. Exercise can improve hypertension in 4 to 6 weeks.
If you feel safe waiting a few months before signing up for your life insurance policy, you can make changes that will result in huge savings, as well as improvements in your health. Eating fruits and vegetables and exercising can make a huge impact on your health in just a few weeks or months. If you are near the border of obesity, diabetes, or hypertension, it is worth a few months of committing to a health regimen to improve your health and get your premiums down.
24 hours before your life insurance medical exam
Most of the tests conducted in a life insurance medical exam are looking for long-term problems. The best thing you can do is try not to be stressed.
In the 24 hours before your exam, try to get enough rest and avoid high-fat, high-salt, or high-sugar meals. Red meat can raise your cholesterol slightly, so stick to other sources of protein on the day of your appointment.
You'll also want to avoid alcohol and nicotine in the days leading up to your test. Taking some medications like decongestants can increase your blood pressure, so if you are feeling ill, it would be best to reschedule your exam for another day.
On the morning of your exam, you may be required to skip breakfast for a fasting blood sugar check. You can call the nurse the day before to clarify. Take it easy that morning, avoid vigorous exercise right before the test, and try to stay calm.
Being overly excited or nervous can increase your heart rate, respiratory rate, and blood pressure, all of which can have a negative impact on your results. It will be easier for the nurse doing your exam to check your blood pressure and draw blood if you wear short sleeves.
What other factors influence life insurance eligibility?
It is not a surprise that poor health can influence your policy options and premium payments for life insurance. However, there are some surprising factors that could impact your eligibility.
If you have a criminal history, you might not qualify for life insurance coverage. If you are currently in jail, have a criminal record, or are on probation, you will probably be denied coverage.
Insurance companies also look at your driving record when assessing your risk. Speeding tickets might increase your premiums, while reckless driving charges could prevent you from being approved for coverage at all.
Some insurers will also look at your debts and credit score before offering a life insurance policy to assess how well you manage your finances. Depending on the province you're in, a poor credit score could impact the cost of your premiums.
Read more about How to Make a Budget With Hardbacon to take control of your finances.
How can you get life insurance without a medical exam?
Some insurance companies do not require a medical exam, but do require that you meet certain criteria. You'll still have to fill out a questionnaire about your health and lifestyle. Most policies that don't require exams are limited to $2 million, and will usually be offered only to relatively young and healthy people.
When you return your questionnaire, the insurance company will decide if you also require a medical exam before being offered coverage. If the insurance company finds out that you did not answer its questions honestly, it could deny your loved ones' claim in the event of your death.
[Offer productType="OtherProduct" api_id="64e75ccb2bb7ed64e70ab295″ id="209584″]
FAQ
How do I pass a life insurance medical exam?
Passing a medical insurance exam requires you to be in reasonably good health and to answer all interview questions honestly. Lying on your application, having a terminal illness, a history of illicit drug use, a criminal record, and reckless driving charges, all disqualify you from getting life insurance coverage. If you avoid these things, you should pass your medical exam.
Who pays for a life insurance medical exam?
The only thing a life insurance medical exam will cost you is time. The insurance company requiring the exam is responsible for covering the cost of the assessment and laboratory tests.
Can I get life insurance without a medical exam?
You can get life insurance without a medical exam, but the options are limited. It is easier to get whole life insurance without an exam, but your premiums will most likely be high. Coverage for plans that do not require medical exams is usually limited to $2 million.