Requirements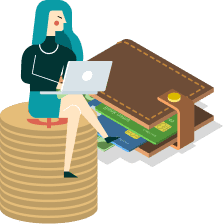 Credit
Score
Canadian
Residency
Required
Income
Insurance
🚗
Auto rental coverage
The car rental collision and loss damage insurance covers up to $85,000 in damage and theft for rental vehicles.
🦷
Travel accident
Your Desjardins Visa US Business Card comes with travel accident insurance, which can help protect you and your family while traveling.
⏱
Flight delay
If your flight is delayed, you are covered for $500 for all covered persons combined.
Benefits
🌎
Worldwide customer service
No matter where you are in the world, you can easily get help from 24/7 customer service.