Review of the Tims Credit Card: An Essential for Coffee Lovers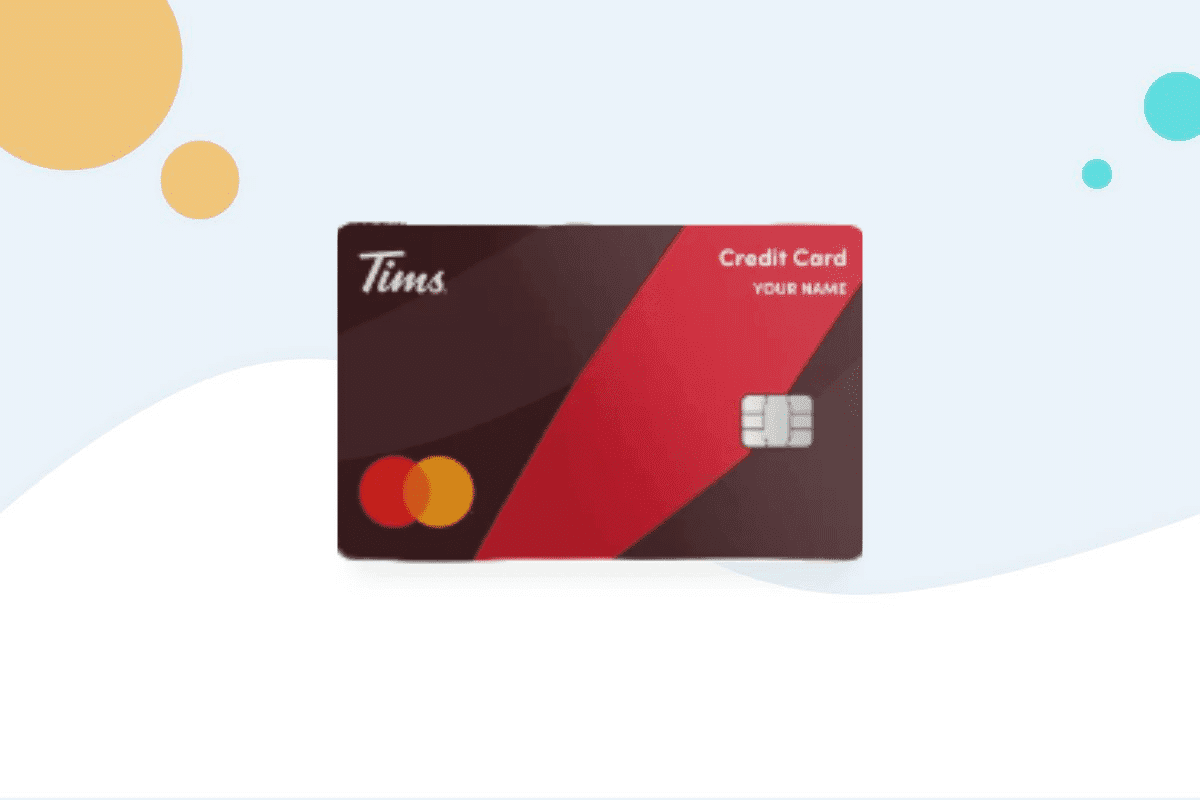 Table of Contents
[ Show ]
In a bid to gain a stronger foothold in the competitive world of rewards programs, Tim Hortons created Tims Financial and launched the Tims credit card. This card is accessible via its mobile application and is linked to its existing loyalty program Tims Rewards. 
Tims® Credit Card
Earn up to 10,000 points with your new Tims Credit Card. Limited Time Offer, apply by Dec. 31, 2023 to qualify
Get up to 10,000 Tims® Rewards Points.
Introducing the Tims Credit Card
The Tims Credit Card is backed by Neo Financial, a financial technology firm based in Calgary. An attractive feature of the new Tim Hortons credit card is the absence of annual fees. The cardholders can earn Tims Rewards Points on every purchase made, receiving up to 5 points per dollar spent on gas, groceries, electric vehicle charging and public transit, and as much as 15 points per dollar for eligible purchases at Tim Hortons outlets. Let's take a closer look at how to get it, what the welcome offer is, fees and eligibility, and how points redemption works.
How to get Tim Rewards Points with the Tims Credit Card?
To get your Tims credit card, start by downloading the Tim Hortons app. A credit check will be carried out before granting you the card. Your Tims credit card and Tim Rewards card will both be in the app. Plus, you can add your Tim credit card to your AppleWallet or GoogleWallet for easy mobile payments anywhere Mastercard is accepted.
What if you don't have a good Canadian credit score?
There is also an alternative version of the Tims credit card, specifically designed for students, newcomers, and those with little, low or no credit history. Like any secured card, it can help users establish their credit history while earning Tims Rewards points. Simply choose the secured version of the Tims credit card when you sign up and you will not undergo a hard credit check (except in Quebec).
Points accumulation
You will then be able to accumulate points more quickly. The table below illustrates the number of points earned based on where you shop. For example, a person spending $100 per month at Tim Hortons, $300 in groceries, $100 on gas and $100 on public transit would collect 4,000 points.
| | | |
| --- | --- | --- |
| Purchases | Points with the regular Tims credit card | Points with the Tims secured card |
| At Tim Hortons | 15 points per $1 (you must also scan your Rewards card) | 12 points per $1 (you must also scan your Rewards card) |
| Public transportation, taxis, ride-sharing services, gasoline and electric vehicle charging | 5 points per $1 | 2 points per $1 |
| Groceries | 5 points per $1 | 2 points per $1 |
| Anywhere else | 1 point per $2 | 1 point per $4 |
Redeeming points
What can you do with 4,000 points each month? That's more than a free full meal based on Tim rewards levels. For example, you could redeem 1,100 points for their popular morning sandwich and 400 points for a coffee. And you would have plenty of points left for sweets.
The Tims Credit Card Welcome Offer
The Tims credit card allows you to radically increase your points balance if you register before December 31, 2023. This welcome offer, of a total value of 10,000 points, is broken down into several stages. First, you must make a purchase within 30 days of opening your account to get 4,000 points. Then, spend $200 or more in the second month to add 2,000 points, and do the same in the third month for an equal number of points. Finally, continue spending $200 or more during the fourth month to add the final 2,000 points to your account.
But there's more! If you like streaming services, know that Tim is offering 3 months of free subscription to Crave. To benefit from this offer, which is valid from September 19 to November 19, 2023, request your Tim credit card and follow these steps:
In the Tim Hortons app, go to the Tim Finances section and click to Claim offer.
Check your emails. You will find your one-time promotional code.
Go to the Crave website to redeem your code.
Use your Tims credit card to subscribe to Crave.
Tims Credit Card details
The Tim credit card does not hold any unpleasant surprises. It has no annual fees and the interest rates on purchases and cash advances are fairly standard.
You will also be happy to know that it offers certain protections. Extended Warranty extends the manufacturer's warranty for an additional year on most items purchased with your card. There is a maximum of $1,000 of repair or reimbursement per incident. Purchase Protection offers the same type of help, but for the first 90 days from the date of purchase. Since the Tims credit card is a Mastercard, you are also protected against unauthorized purchases on your card with Mastercard Zero Liability.
The lines between loyalty and financial services are blurring
Tim Hortons isn't alone in leveraging the intersection of credit cards and rewards to boost customer loyalty. BMO recently acquired Air Miles from bankruptcy, Scotiabank expanded its Scene Plus rewards program through collaborations with Cineplex and Sobeys, RBC revamped its Avion Rewards program, and Metro broadened its Moi rewards scheme to include drug store chain Jean Coutu, discount grocer Super C, and RBC's newly launched RBC Moi credit card.
The Tims card management is integrated within the existing rewards app for ease of access, including application processes and statement viewing. Moreover, customers can upload the card to a digital wallet like Apple Wallet and also receive a physical card. Considering that approximately five million Canadians are monthly users of the Tim Hortons app, the new card presents as an enticing option.
The value of the Tims credit card
Since the value of one point is 0.5 cents, this card is a game changer and makes the Tim Rewards program much more interesting. The 15 points you earn for each dollar of purchases at a Tim Hortons are equivalent to a 7.5% cashback, which is higher than what the majority of credit cards offers. Additionally, the 5 points on certain essential products also give a 2.5% discount, which is quite respectable and makes it a card that suits almost everyone.
Tims Credit Card Alternatives
There are several other no annual fee credit cards in Canada that offer generous rewards. If you do not drink Tim Hortons coffee, you might be interested in one of those.
Tangerine Money-Back Credit Card
The Tangerine Money-Back Credit Card allows cardholders to earn unlimited money back rewards on any purchases, including those made at Tim Hortons.
Money-Back Credit Card
Apply for a Tangerine Money-Back Credit Card or Tangerine World Mastercard by October 31, 2023 and earn an extra 10% back on up to $1,000 in everyday purchases made within your first 2 months. Afterwards, receive up to 2% cash back on purchases in 2 categories of your choice and 0.5% on everything else. Conditions apply.
Limited time offer of 10% cash back!
Walmart Rewards Mastercard
The Walmart Rewards Mastercard, on the other hand, offers a generous rewards rate on all purchases made at Walmart stores, as well as rewards on everyday items.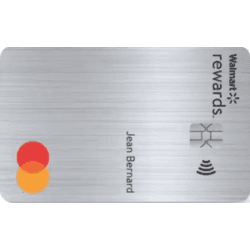 Earn up to $50 in bonus Walmart Reward Dollars™.
Neo Financial Secured Credit Card
Another interesting Tims Credit card alternative is the Neo Financial Secured Credit Card which, in addition to not having an annual fee, assists in credit-building, making it a solid choice for those looking to establish or improve their credit score. 
Neo Secured Credit
None with Neo Standard plan
No annual fee
Guaranteed approval
No credit check
Get up to 15% cash back on your first purchase at a Neo partner, plus a $25 Welcome Bonus when you apply through Hardbacon.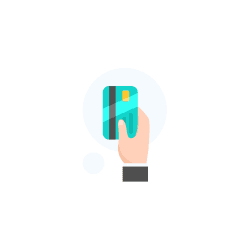 Find the best credit card for your needs