Compare
Group Insurance
You could save thousands of dollars per year by comparing the price of different group insurance plans.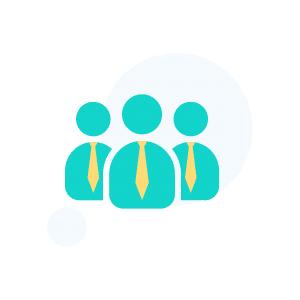 Tell us where you live
The first step is to enter the name of your province in the box on the left, then click on "Compare". Your location will enable us to redirect you to the appropriate partner.
Tell us more about your employees
The second step is to begin filling out our partner's form. You will have to specify the number of employees, their age and their family situation. Then, you will select your plan.
Tell us more about your company
The third step is to provide contact information for your company: name, contact name and title, address, phone number, email, etc.
Fill out the pre-authorized debit information and submit
The fourth and final step is to indicate the institution, transit and account number of the company. Look at the price breakdown and click on "apply now" to submit the form and get your group insurance.
Some tips to save on your company's next group insurance plan.
Invest in Prevention
Often, expenses incurred by participants can be reduced through prevention. Even if certain illnesses require expensive medication, costs for mental health medications, for example, can be mitigated with the right safeguards. Investing in a telemedicine app like Dialogue comes at a low cost to the employer but could save a significant amount of money down the line. Such apps offer psychological consultation services with specialist follow-ups in less than a day. They give you the chance to consult with a doctor online to help with minor issues or to refer you to a traditional doctor at a clinic. This service lets employees consult without cost as soon as an issue arises, potentially preventing complications and ideally saving costs related to absenteeism or even disabilities. This type of investment could yield substantial returns for you.
Request Quotes from Different Insurers
Insurers are highly competitive. It might be beneficial to request quotes from several of them. Not only can you identify which insurer offers the best price, but you can also assess the quality of coverage one offers over another. However, this method isn't efficient long-term since you might see your premiums rise in relation to claims upon renewal.
Assess Your Employees' Needs
Generally, more coverage results in a higher premium. To reduce costs, you might determine what is most essential for your employees. Some employers offer fewer protections but compensate with health accounts, providing a sum employees can use at their discretion for specific needs. For instance, you could give $100 to each employee. Some of them might use this money to save on their glasses, while others might treat themselves to a massage. This way, you could lessen or even remove certain coverages without overly impacting your employees.
Optimize Cost Management
Optimizing your company's group insurance costs can be done in various ways. Regarding medications, you can encourage employees to opt for generic drugs instead of the pricier brand-name versions, which are chemically identical (or biosimilar) to the generics. You might also suggest that your employees get 90-day prescriptions (rather than 30-day, for example) to minimize pharmacy fees. Moreover, you could advise them to compare prices among healthcare professionals to secure the best rates. Again, prevention is key: an ergonomic (and safe) workspace might potentially save on physiotherapy claims.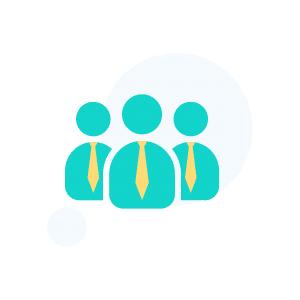 Get multiple group insurance quotes in minutes
What is Group Insurance?
Group insurance is a type of health coverage typically provided by an employer to employees. It can also be offered to groups not linked by employment. For example, some universities offer coverage to their students. This type of insurance doesn't typically require a medical exam for basic coverage. As a result, each employee is covered, even if a pre-existing medical condition that requires care exists when the group insurance takes effect. This insurance is relatively flexible regarding its coverage.
Under a group insurance plan, the employer is considered the policyholder, and the employees are the participants. So, there's an insurance policy number for the group, and each participant has their own identification number. The policyholder can decide to have fixed coverage for all employees or choose an "à la carte" style so that employees can select the coverage that fits their needs.
Typically, a 30-day enrollment period is offered every year or every 2 years for the employee to make changes to their coverage, because needs change over time. Outside of this period, changes can only be made if there's a significant life event such as a birth, civil union (like a traditional or common-law marriage), death, or a spouse's enrollment or removal from group insurance.
If the employer wants to provide "à la carte" packages to employees, there are usually three to four tiers available, like gold, silver, or bronze packages. Even though employees might have coverage choices, the overall plan remains essentially the same for everyone.
Group insurance plans are generally extended to the employee and their family. By family, we mean the spouse and children, who are considered dependents. The most common coverage typically includes the medical aspect, with or without health professionals. By health professionals, we mean massage therapists, physiotherapists, chiropractors, nutritionists, psychologists, etc. Dental and vision care coverages are also common. These basic coverages can be supplemented by travel insurance, accident insurance, critical illness insurance, term life insurance, and more.
The policyholder of the group insurance plan can decide how premiums will be paid. Generally, the employer pays a portion, and the employee covers the rest. In some cases, employers may cover the entire premium, turning this contribution into a taxable benefit. If an employee doesn't want coverage through their employer, they must have coverage through their spouse to be exempt from their own group insurance plan.
Frequently asked questions about group Insurance
How much does group insurance cost?
It's hard to pinpoint the exact cost of group insurance without a quote, as several factors can influence the premium. Among these factors are age, gender, industry type, salary, the kind of coverage you wish to offer, the number of employees that will be covered, claims frequency, etc. Insurers will adjust costs based on the data you provide them. Once you've received quotes from a few group insurance providers, you'll have a clearer idea of the costs.
What are the most commonly included coverages in a group insurance plan?
How does group insurance work?
Is group insurance a taxable benefit in Canada?
Is group insurance tax deductible for companies that offer it?
Does group insurance cover pre-existing conditions?
Is group insurance better than individual insurance?
Is group life insurance temporary or permanent?
Do you lose your group insurance when you retire?
Who can sell group insurance in Canada?
Do chambers of commerce offer group insurance in Canada?
How many employees do I need to qualify for a group insurance plan?
Does group insurance cover my partner and my children?
Compare
Group Insurance
You could save thousands of dollars per year by comparing the price of different group insurance plans.