What Payment Methods Does Costco Accept in Canada?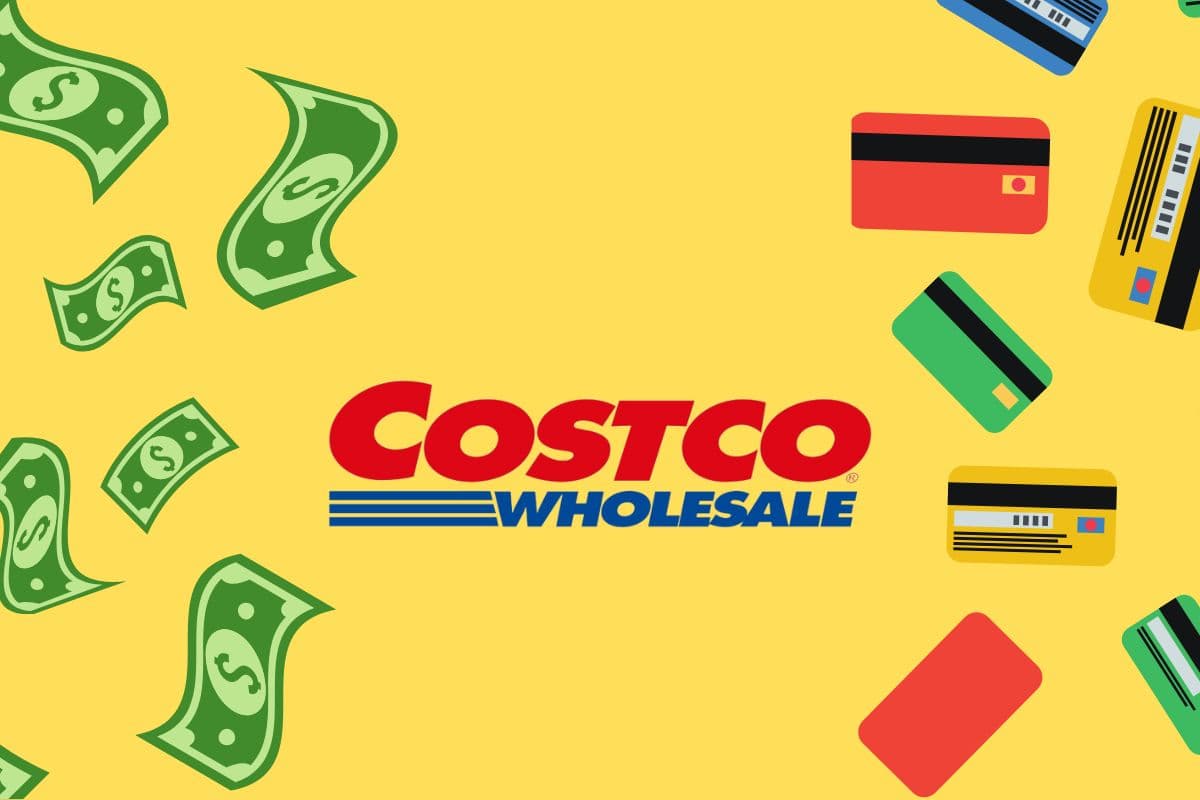 Table of Contents
[ Show ]
Have you ever pushed a heavy cart through crowded aisles and stood in line for 40 minutes, only to have the cashier refuse your credit card? I don't know about you, but Costco payment methods have sent me into a blind rage. What do you mean you won't take my Visa-debit?

If you're contemplating joining the Costco club or if you're an existing member hunting for a new credit card, don't risk a rage blackout. Make sure you know how to get through the checkout smoothly. Let's dive deep into the world of Costco payment methods accepted in Canada.
Costco Payment Methods You Can Count On
In Canada, Costco has a reputation for being uptight about the methods of payment they will and will not accept. Here's a rundown of the diverse Costco payment methods accepted at different hubs – because apparently, they don't sell "consistency" in bulk. 
Costco payment methods accepted in-store
These are the accepted Costco payment methods you can use when shopping in-store:
Mastercard: Not only is it accepted, it's the preferred credit card.
Debit Card: That's great news because debit cards are super convenient and widely used. The major downside? You won't earn any rewards or cash back.
Cash: The Dave Ramsey envelope budgeters will rejoice! This age-old method never fails. 
Costco Shop Card: These are essentially gift cards that can be preloaded and used for purchases at Costco. You can buy them in any amount between $50 to $2000. A bonus? They can be a great gift idea for fellow Costco-lovers and even non-members can use them at Costco.
Personal Cheque: Yep, the old-school chequebook can still come in handy, especially for larger purchases or business customers. But you can't go writing them willy-nilly, there are some rules involved. Business members must apply for cheque-writing privileges at the time of application. 
Be prepared to show government-issued photo ID. The cheque must be drawn on a personal chequing account at a Canadian financial institution and have your name, address, and telephone number printed on it. 
Costco payment methods accepted at Costco gas stations
These are the accepted Costco payment methods you can use when filling your tank at a Costco gas station:
Mastercard & Debit-Mastercard: Whether it's a traditional Mastercard credit card or debit-Mastercard, Mastercard's got you covered.
Debit Card: Just tap and fuel up, or enter your PIN if you're not in a hurry.
Costco Shop Card (physical card only): Remember, while the physical card is golden, digital won't do it here.
Note: Cash and Digital Shop Cards are off the table at Costco fuel stations.
Costco payment methods accepted online at costco.ca
These are the accepted Costco payment methods if you prefer to shop online: 
Mastercard: Still topping the list.
Visa: Yes, the online platform welcomes Visa credit cards! Insert mindblown emoji here.
Most PIN-based Debit/ATM Cards: Debit-credit cards are welcome, including Visa-debit cards!
Costco Shop Card: Whether you're shopping for goods or gifting, it's all good.
What's Up With the Credit Card Situation at Costco?
Did you notice something unique about Costco payment methods? Hint, it's a weirdly exclusive relationship with a certain credit card company. Unlike many retailers who welcome a smorgasbord of credit cards, Costco vibes with just one partner in Canada, and that's Mastercard. 
This monogamous partnership isn't just a love story, there's a strategic reason behind it. By aligning with Mastercard, Costco has managed to negotiate down those pesky interchange fees that merchants pay every time you swipe a credit card. Lower fees for them often mean lower prices for us, the consumers. It's a win-win!
But here's where it gets interesting: while Mastercard is the brand of choice, it doesn't mean they directly issue every card that carries their logo. Many of our trusty banks and credit unions offer credit cards under the Mastercard banner. 
So if you're thinking about hopping on the Mastercard bandwagon for those Costco bulk-buys, it's worth taking a pause. Dive into some research, compare what's out there, and choose a Mastercard that syncs seamlessly with your shopping habits and financial goals. 
The Best Credit Cards for Costco Lovers
Ready for a deep dive into Mastercard options tailored for Costco enthusiasts? These cards will make the most of your Costco trip: 
Brim World Elite Mastercard: Best Costco payment method overall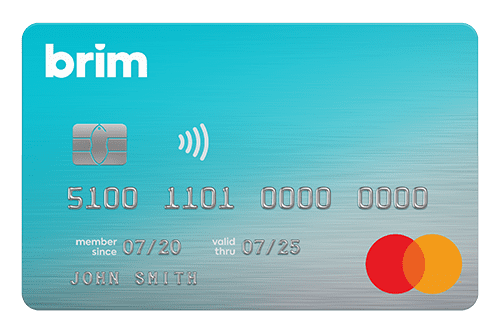 Annual fee: $199, waived for the first year
Interest rate: 19.99%
Rewards: Up to 2 points/$1
For the devoted Costco shopper, the Brim World Elite Mastercard is a no-brainer. You'll enjoy a flat reward rate of 2 points per dollar on all your card spending, including at Costco. The downside? That earn rate only applies to the first $25,000 in total card purchases per year. 
If you exceed that spending limit, the earn rate drops to 1 point/$1. Keep that in mind if you plan to use this card to shop elsewhere too, because it could eventually reduce the return on your Costco hauls. 
Other credit card benefits include no foreign transaction fees and premium insurance benefits. From mobile device insurance to travel insurance, enjoy a suite of top-tier coverage options. Apart from cash back, the card provides exclusive offers, event access, and exclusive bonus point offers when you shop with a Brim partner store.
American Express Cobalt Card: Best for Instacart grocery orders
American Express Cobalt® Card
20.99% , apr penalty: between 25.99% and 28.99% (variable).
21.99%, apr penalty: between 25.99% and 28.99% (variable).
New American Express Cobalt® card holders are eligible for 30,000 welcome Membership Rewards® points. Conditions apply.
Get up to 30,000 Membership Rewards points
Now, I'm well aware that American Express is not an accepted Costco payment method – like, at all. But here's a delightful twist: Instacart takes American Express cards. This means you can still fill your virtual cart with Costco goodness through the Instacart app while earning 5 points per dollar with your Amex Cobalt card. For the foodies out there, the Amex Cobalt card offers 5 pts/$1 on dining and food deliveries. 
Just keep in mind that you only earn the accelerated 5 points per dollar on the first $30,000 of annual purchases on food, drinks, and food delivery. So keep an eye out so you don't accidentally overspend and reduce the rate of return on your Costco shops. 
You'll also earn 3 pts/$1 on streaming subscriptions, 2 pts/$1 on travel and transit, and 1 pt/$1 on everything else. Just keep in mind that you only earn the accelerated 5 points per dollar on the first $30,000 of annual purchases on food, drinks, and food delivery. 
Other card perks include Mobile Device Insurance, Purchase Protection, and Extended Warranty Insurance. The card also comes with 7 complimentary travel-related insurance coverage, as well as access to exclusive American Express perks. 
RBC Cash Back Preferred World Elite Mastercard: Best for in-store shopping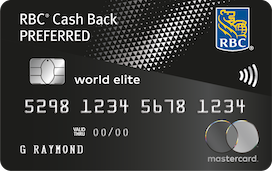 Annual fee: $99
Interest rate: 20.99%
Rewards: 1.5% cash back
The RBC Cash Back Preferred World Elite Mastercard is one of the best RBC credit cards designed for those who love simplicity with a touch of luxury. You earn 1.5% cash back on all your eligible card purchases with no purchase categories or spending caps to worry about. Plus, there's no limit on the amount of cash back you can earn, allowing you to make to most of every Costco shopping spree. 
To save money on gas, connect your RBC card to the Petro Canada app to save 3¢/L off at Petro-Canada while earning 20% more Petro-Points. If you like to shop at Rexall, you can earn 50 Be Well points on eligible purchases by linking this card to your Be Well card too.
You also enjoy a complimentary 12-month DashPass subscription with DoorDash. That means you can enjoy unlimited deliveries with $0 delivery fees on orders of $15 or more when you pay with your eligible RBC credit card.
Other card perks include access to over a million Wi-Fi hotspots with Boingo Wi-Fi, exclusively for Mastercard holders, as well as airport lounge access with DragonPass. The card comes with Auto Rental Collision/Loss Damage Insurance, Purchase Protection, and Extended Warranty Insurance. 
CIBC Costco Mastercard: Best for Costco gas bars & restaurants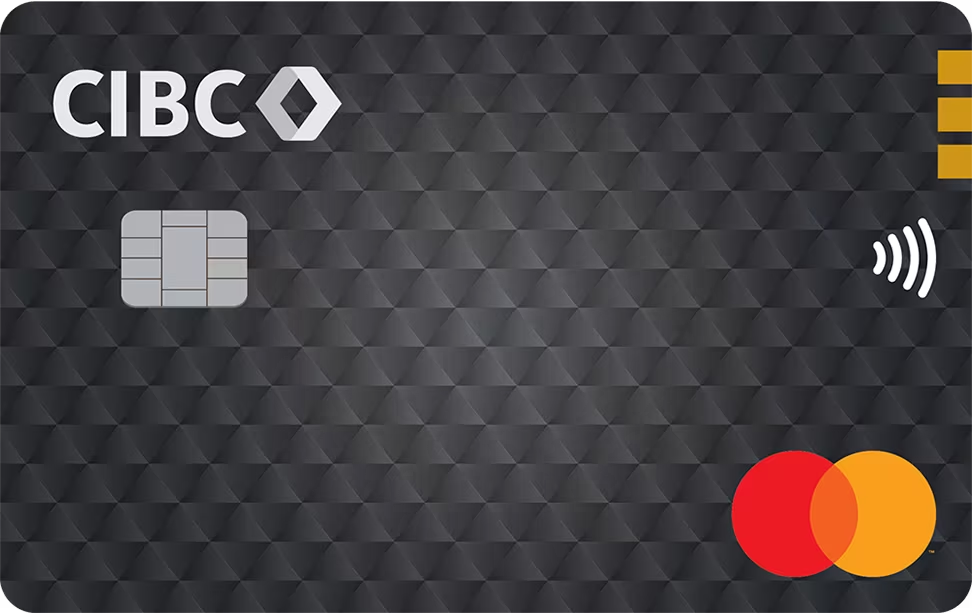 Annual fee: $0
Interest rate: 19.75%
Rewards: Up to 3% cash back
Ironically, the CIBC Costco Mastercard is not the best card for grocery shopping at Costco as it earns a measly 1% cash back rate when you use it to shop in-store at Costco, and 2% online at costco.ca as well as at any gas station. To boost cash back on your in-store purchases from 1% to 2%, use the card to buy Costco gift cards online at costco.ca, then use those gift cards to shop in-store. 
However, it does earn 3% cash back at restaurants and at Costco gas bars. The cash back is actually a store credit you can use for Costco purchases, making it a great way to convert dining out and filling your tank into free Costco groceries.
The downside is that your cash back rewards are only paid out once a year as a Costco gift certificate. Other card perks include Mobile Device Insurance, Purchase Protection, and Extended Warranty Insurance. 
Why We Chose These Cards: Decoding Merchant Codes
Merchant codes are basically categorization tags assigned to businesses by credit card networks. They indicate what kind of goods or services a merchant offers. So, when you see that your Netflix subscription earned you 'streaming rewards' on your credit card, it's thanks to this merchant code. Why am I telling you this? Because it makes earning rewards at Costco hella hard. 
The Costco Coding Challenge in Canada
You'd think a store like Costco, known for its aisles packed with groceries, would be coded as a grocery store, right? Wrong. In Canada, Costco is not coded as a grocery store. The implication? Even the best credit cards for groceries miss out on those juicy, higher grocery rewards at Costco. Bummer!
Why a Flat Earn Rate Card Steals the Show
Considering the merchant code predicament at Costco, it's easy to see why a credit card with a flat earn rate becomes the star of the show for Costco lovers. Instead of trying to remember which card to use or pondering over merchant codes, a flat earn rate card offers simplicity. Spend anywhere, including Costco, and get rewarded. 
Costco Payment Methods: Optimize The Checkout Line 
Costco is known for its incredible deals, but it's also unique in how you can pay. By familiarizing yourself with the Costco payment methods in Canada, you're setting yourself up for a hassle-free, bulk-buying adventure. Not only that, but you can gamify the checkout process to maximize your credit card rewards. 
When shopping at places with unpredictable merchant codes like Costco in Canada, the value of a flat earn rate card shines brightly for in-store shopping. But shopping online at costco.ca accepts Visa cards that are not accepted in-store. Keep this in mind if you have a killer Visa card and consider using it to shop online whenever possible.

If groceries are your biggest expense, consider using Instacart for your Costco orders so you don't miss out on those high-value grocery rewards. Knowledge is power, and the more you know about Costco payment methods, credit card reward categories, and merchant codes, the better you can maximize your earning rate across all categories.
So, next time you're eyeing that gigantic pack of paper towels or sampling the latest in-store treat, you can shop with confidence, knowing exactly how you'll be sealing the deal at the cash register – without leaving free money on the table (aka rewards!).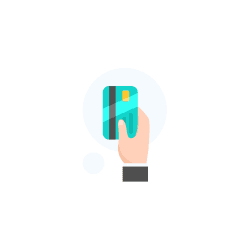 Find the best credit card for your needs