Amex Cobalt Card Review for 2023: The Best Credit Card in Canada?
I've always said there's no single "best credit card in Canada", but I might have to eat crow. Why? Because according to math and rave reviews, the Amex Cobalt Card seems to be the runner-up for that top spot. In my defence, when a card sweeps up awards like a vacuum cleaner in a glitter factory, you've got to sit up and take notice.
This card isn't just the belle of the ball for wonderlusters and foodies – it's a superstar for anyone who wants to earn while they burn… cash, that is. Whether you're indulging in your street taco addiction, globetrotting, or just zooming from point A to B, the Amex Cobalt Card has a reward for that.
And for the things that don't quite fit the mould? Good ol' base points are there for the boring stuff too. But if the love of points doesn't get you, maybe cash back will. Here's why the Amex Cobalt is the best credit card in Canada for most of us.

Amex Cobalt Card Features At a Glance
[Offer productType="CreditCard" api_id="5f46aebc4726ce7207266a75″ id="145758″]
With the Amex Cobalt Card in your pocket, you're not just spending—you're investing in life's little and big adventures. Here are the best features at a glance:
5x Reward Points on Food & Dining: Grocery shop 'til you drop and dine like royalty to earn like a boss. Whether it's the essentials, your daily coffee fix, or those fancy dinners, get points that fill your wallet and your belly.
3x Points on Streaming Subscriptions: Binge-watchers and playlist aficionados, rejoice! Now, your Netflix marathons, Spotify jam sessions, and more not only entertain you but reward you. "One more episode" just became "One more point"!
2x Points on Travel and Transit: Globe-trot or simply hail a ride-share? Either way, every journey adds to your reward treasure trove. You're not just travelling, you're zooming into juicy rewards!
1x Point on Everything Else: For those random, "Why did I buy that?" moments. From your impulse candy bars to those neon-colored socks, everything's got a silver (or point-filled) lining.
Extra Point on Hotel and Car Rentals: Like a cherry atop your travel sundae. Book hotels and car rentals through Amex Travel Online and enjoy that sweet, extra point. Your travels just got a bonus upgrade!
Award-Winning Prestige: Not to brag (okay, maybe a little), but when your card is scooping up awards left, right, and center, you're not just any cardholder. You're holding THE card. The Amex Cobalt Card consistently ranks as the overall best credit card in Canada year after year.
Flexible Redemption: From dreamy vacations to "I really want the new Vitamix!" moments, your points have got your back. Flexibility is the name of the game!
Exclusive Event Access: Front row at concerts? VIP treatment? Your card's got the golden ticket to the most happening events in town. Feel the glow of exclusive perks!
Best-in-class Complimentary Insurance: Because bumps in the road (or air) shouldn't ruin your day. Travel and shop with the comforting embrace of several insurance coverages.
Monthly Fee Breakdown: Bye-bye, annual fee shock! With a monthly fee structure, managing finances feels like a breezy walk in the park, not a marathon.
The Amex Cobalt Card Welcome Offer: Worth $300!
[Offer productType="CreditCard" api_id="5f46aebc4726ce7207266a75″]
Are you ready for a welcome that feels less like a handshake and more like a body surf down the red carpet? Hold onto your hat (and your card) because here's the deal: New cardholders can earn up to a whopping 30,000 Membership Rewards Points!
How, you ask? Simple math and a dash of spending:
Step 1: Spend a modest $500 in purchases on your shiny new card during each monthly billing period.
Step 2: As a token of appreciation, you'll receive a generous 2,500 bonus Membership Rewards points.
Step 3: Keep this party going for a year, and voilà! You could be rolling in up to 30,000 points before you know it.
In other words, while you're splurging on your favourite things, or banking rolling your not-so-favourite things, your card's busy rewarding you for it with $300 worth of bonus points.
Undisputed Grocery Guru: Why The Amex Cobalt Card is The Best Credit Card for Groceries
You can only cut back so much at the supermarket – you still have to eat! If you're dreaming of weekly grocery hauls that don't break the bank, let's chat about why the Amex Cobalt Card flips the bird on the food mafia raking in record profits during inflation hell.
5X The Fun (and Points): With the Amex Cobalt Card, every grocery purchase feels like a mini-revolt. You're raking in 5X the points for every dollar spent. That means your avocado toast isn't just Instagram-worthy but also point-accumulating magic!
The Insta-Solution for Costco Lovers: Ah, Costco. Land of the giant tubs of snacks and…well, everything else giant-sized. But wait – isn't Amex a no-go there? Yes, but there's a hack. Use your Amex Cobalt Card to order your Costco faves via Instacart. The result? You still nab that glorious 5X points while sidestepping the in-store Amex hurdle. Just keep an eye on those Instacart fees to make sure you're still coming out ahead.
For the Love of Foodies: Why the Amex Cobalt Card is the Best Credit Card for Restaurants & Dining
Foodies of the world, gather 'round. If your heart skips a beat for the smell of fresh-baked bread, or if you can't help but snap a pic of that perfectly plated dish, then lend me your ears (or eyes). Let's discuss why the Amex Cobalt Card is your new best friend in the delectable world of dining.
Feast on 5x the Points: First off, the reward structure is like that layered tiramisu – generous and indulgent with 5X points per dollar on eligible food purchases. It's like Amex is giving you a hearty pat on the back saying, "Good choice, food lover!"
High-End Dining or Quick Bites? Both!: Whether you're sliding into a booth at that upscale Italian trattoria downtown or grabbing a spicy tuna roll from the local sushi joint, your Amex Cobalt Card rewards it all. Restaurants? Points. Fast food joints? Points. It's like they're sprinkling parmesan on your points pizza.
Java Joy: We see you, coffee connoisseurs, trying that limited edition single-origin roast at Starbucks. Every time you slide your Amex Cobalt Card at coffee shops, you're not just sipping that latte, you're brewing points.
Cheers to Choices: Wine bars, craft beer establishments, bubbly cocktail lounges – you name it. Every toast, every clink of your glass is also a celebration of the points you're racking up at drinking establishments too.
Couch Cravings Covered: For those nights when changing out of your sweats feels too ambitious, the Amex Cobalt Card rewards your choice to indulge in food delivery services. Gourmet burgers, tangy pad Thai, cheesy deep-dish pizzas – whatever you're craving, order in and let the points roll in too.
The Jetsetters BFF: Why The Amex Cobalt Card is Among The Best Credit Cards For Travel Expenses
In a nutshell, the Amex Cobalt Card doesn't just want you to travel; it wants you to travel well. So if you've got the travel bug and are looking to amplify your adventures, here's the scoop on why this card is your passport to a world of perks.
Generosity is Key: With the Cobalt Card, you're not just earning points, you're building a treasure trove! Not only do you get 2X points on travel and transit purchases, but when it comes time to redeem, you get the very best value on travel-related purchases.
Book it with a Bonus: Using Amex Travel Online to lock in your next getaway? Enjoy an additional bonus point for every dollar spent when you book eligible hotel and car rentals through their portal. That's right, your beachfront Bali villa or downtown London suite just got you even closer to your next adventure.
Flex those Points: Now, when it comes to spending those accumulated points, things get even juicier. Redeeming for flights? Stellar value. Booking hotels? Splendid returns. And let's not forget the $100 USD annual hotel credit to make your stay even swankier.
Swapping Secrets: Perhaps one of the best-kept secrets of the Amex Cobalt Card is the swap potential. Want Aeroplan miles? Trade your points 1:1. Fancy some British Airways Executive Club exclusivity? Same rate. From Air France KLM Flying Blue to Delta SkyMiles, you've got options, my friend. Plus, for the hotel enthusiasts, Hilton Honors is on the table at a 1:1 ratio. And for those with a soft spot for Marriott Bonvoy? Every 5 Amex points convert into 6 Marriott Bonvoy points. Magic!
All About the Points: A Visual Aid
| | | | |
| --- | --- | --- | --- |
| Earning Categories | Earning Rate/$ | Eligible Purchases | Limitations |
| Groceries | 5 Points | Grocery stores & purchases through Instacart for stores like Costco, for example. | Up to $2,500 in net purchases each month (including Dining & Drinks) |
| Dining & Drinks | 5 Points | Restaurants, quick service restaurants, coffee shops, drinking establishments, food delivery services. | Up to $2,500 in net purchases each month (including Groceries) |
| Streaming Subscriptions | 3 Points | Apple TV+, Apple Music, Crave, Disney+, fuboTV, hayu, Netflix, RDS, SiriusXM Canada, Spotify, TSN | Merchants not on this list are ineligible. Payment must be made by you directly to the merchant – not through a third party such a cable, phone, and internet service providers or car manufacturers. No spending cap indicated. |
| Travel & Transit | 2 Points | Travel bookings by air, water, or rail, local commuter transport, taxis, rideshares, limos, gas stations, etc. | No spending cap indicated. |
| Travel Bookings via Amex Travel Online | 1 Bonus Point (2 Points total) | Eligible travel purchases on hotels and car rentals. | Must be booked on the Amex Travel portal through your membership account. Limited to eligible hotels and car rentals. No spending cap indicated. |
| Other Purchases | 1 Point | Any other purchases outside these categories. Any purchases that exceed the spending cap for that category. | No spending cap indicated |
Hack Your Amex Cobalt Card for Maximum Points Earning Potential
Alright, savvy spender, want to crank up your rewards game to expert level? Buckle up, because we're about to drop some points-earning wizardry on you. Here's how to rake in bonus points (aka free money) by cultivating smart spending habits within your family:
Expand Your Circle: The more, the merrier (and richer in points)! By adding people to your account, you essentially multiply your points-earning potential. Think about it: More cards = More spending = More points. It's basic math, folks! Just make sure it's people with healthy money habits that you trust. After all, it's your credit score on the line.
Yes to Extra Cards, No to Extra Cost!: Here's where the Amex Cobalt Card flexes its muscles. You can order up to 9 additional cards without paying a dime extra. That's nine times the opportunity to spend and earn, funnelling all those juicy points into your primary account.
Start 'Em Young: Parents, listen up! You can add your teens (as young as 13!) to your account. It's a genius move. Not only do you start them on the road to financial wisdom, but you also earn points from their purchases. Imagine, every time they grab a snack, buy a game, or get those new sneakers, you're racking up points. It's a win-win as long as you're committed to raising financially responsible kiddos while boosting your rewards.
Show Me The Money: How Much Can I Earn With My Amex Cobalt Card?
Hold onto your wallets, folks! Let's hop aboard the calculation train to 'ValueVille' and break down how your Amex Cobalt Card could be lining your pockets.
First-Year Fiesta: Welcome Offer + Regular Spending = $$$ ?
Remember the Welcome Offer Bonanza? Spend $500 in purchases on your Card each month, and grab 2,500 bonus Membership Rewards points for every month. That's a beautiful 30,000 bonus points for the year!
Your Regular Spending Magic: A Hypothetical Example
Groceries & Dining: At $2,500/month, you're spending $30,000 annually. Earning 5x points, that's a whopping 150,000 points.
Gas: $300/month totals $3,600 annually. If we go by a 2x point rate, that's 7,200 points.
Streaming: $200/month becomes $2,400 annually. With 3x points on streaming, you accumulate 7,200 points.
Holiday Travel/Vacation: A one-time $2,000 expenditure, at 2x points, gets you 4,000 points.
Incidentals: $300/month amounts to $3,600 annually. At the standard 1x point rate, that's 3,600 points.
Combining everything, the welcome offer bonus points PLUS the regular points earned on spending, you're looking at an astonishing 202,000 points for the year!
When converted for travel: Using an average estimation, each point is worth about $0.02 for travel. This means the 202,000 points could be valued at a fantastic $4,040!
For other redemptions: If you're not all about travel, redeeming for merchandise or statement credits might net you $0.01 per point, totalling $2,020.
Year Two and Beyond: The Regular Spending Rumble = $$ ?
Now let's delete those bonus points from the equation. Without the welcome offer bonus points, let's see what year two might look like based on the exact same spending:
Groceries & Dining: 150,000 points
Gas: 7,200 points
Streaming: 7,200 points
Holiday Travel: 4,000 points
Incidentals: 3,600 points
This gives you a sum of 172,000 points for year two.
When converted for travel: These points could be a shiny $3,440 in your travel piggy bank.
For other redemptions: Again, if travel isn't your jam, your points could equate to a cool $1,720 when used for things like shopping or statement credits.
In Simple Terms
Think of your Amex Cobalt Card as that golden goose, laying you a shiny reward egg each time you spend. By the end of year one, you could be looking at over $4,000 in value, and in year two, over $3,400. That's not just some loose change!
Cashing In on Cobalt: Redeeming Your Points
You've been swiping, spending, and accumulating all those shiny Amex Cobalt points, but what's the best way to spend them? Think of these points as your personal currency with varying exchange rates depending on where you spend them. Let's dive into the different avenues you have for redemption and which will give you the most bang for your buck – I mean points.
Travel Redemptions
Easily the star of the redemption show, using your points for travel-related expenses gives you the highest value. Whether it's flights, hotels, or even car rentals, using your Membership Rewards points for travel can fetch you around $0.02 per point. So, if you've been daydreaming about that sun-soaked beach in Bali or skiing in the Swiss Alps, this is your ticket to making those dreams a reality and doing it in style.
Statement Credits
Got a balance staring back at you? Your points can come to the rescue by using them to offset your card charges. However, the redemption value here tends to be a tad lower, usually at $0.01 per point. It might not be the most glamorous way to use those points, but it's practical and can give your wallet a well-deserved breather.
Shopping & Merchandise: Hey Amazon Lovers!
From gadgets to handbags, you can use your points to shop directly through the Amex online catalogue or on Amazon.ca! The exact value can vary depending on the item, but generally, it hovers around $0.01 per point. It might not be the best value on paper, but the joy of getting that new smartwatch or designer purse for "free" has its own charm!
Transfer to Frequent Flyer Programs
For those deeply embedded in the world of air miles and hotel points, Amex Cobalt gives you the option to transfer your points to a plethora of frequent flyer programs like Aeroplan, British Airways, Delta, and many more. Plus, hotel loyalty programs such as Marriott Bonvoy and Hilton Honors are in the mix too. The value here can fluctuate based on the partner program, but with smart bookings, you can extract phenomenal value.
Gift Cards & Vouchers
Got your eyes on a particular store or experience? Convert your points into gift cards from a vast selection of retailers and restaurants. Like merchandise redemptions, the value is typically about $0.01 per point, but the joy of treating yourself (or a loved one) on a shopping spree is priceless.
Unique Experiences
Sometimes, Amex offers exclusive events or experiences for its cardholders. Think of early access to tickets for the hottest concerts, exclusive haute cuisine dining events, and so much more. While these can range in value, they offer something that money can't always buy – unique experiences and memories that last a lifetime.
Nominal Value vs. Perceived Value: Why Personal Preference Matters
While the allure of travel gives the best nominal value for your points, remember that the real value lies in what makes you happiest. Whether that's a trip to Paris, a new gadget, or just some financial relief, your Amex Cobalt points are the key. So, spend wisely, redeem wiser, and don't stress over extracting every penny. To truly appreciate what the Amex Cobalt Card has to offer, redeem points on whatever sparks the most joy!
Travel Insurance & Purchase Protection: Can't Forget These!
I like the Amex Cobalt Card for its honesty. This is especially true for its travel insurance coverage. In its insurance documents, it makes it clear that the Card will pay up to $500 for certain claims. That is not a lot. Then you read further and it makes sense. The $500 is paid on top of any other insurance you already have. It makes sense to take out travel insurance for yourself and use the Amex Cobalt Card as an extra level of protection.
Of course, when you pay for your travel with the Amex Cobalt Card, you get other perks. Your travel emergency medical coverage is good for 15 consecutive days of travel. You can do unlimited trips of 15 days in a year. The caveat is that you have to come home between them. You are covered up to $5,000,000 in eligible medical expenses. That is a perk.
Another perk that is in the fine print: rental cars. Other cards limit the Manufacturer's Suggested Retail Price (MSRP) of the rental car to $65,000. With your Amex Cobalt Card, that limit is $85,000. Your vacation car just got upgraded.
Most credit cards now offer extended warranty and purchase protection for goods paid for with the card. The Amex Cobalt Card offers these two coverages too. But they go a step further to cover mobile devices as well. They cover you up to 2 years after purchase but they do not insure used or refurbished devices. As usual, read the fine print.
Rates & Fees: The Nitty-Gritty of the Amex Cobalt Card
Alright, brace yourself – we're diving into the less sparkly, but oh-so-important world of rates and fees. This is the part where we talk about what it costs to hold and use the fabulous Amex Cobalt Card. It's a tad less glamorous than jet-setting with points, but hey, you've got to know the terms of engagement!
While you can't get out of paying the monthly card fee, you CAN skip out on the interest. We also advocate that you pay off your credit card balance in full every month to avoid paying interest charges. This practice can also do wonders for your credit score by building a strong history of on-time payments.
| | |
| --- | --- |
| Monthly Card Fee | $12.99 ($155.88 total annual cost) |
| Purchase Interest Rate | 20.99% |
| Cash Advance Interest Rate | 21.99% |
| Additional Card Fees | None |
Now Ask Yourself "Should I Get The Amex Cobalt Card?"
After whisking through the whirlwind of benefits, rewards, and numbers, you're probably on the edge of your seat. With your credit score in one hand, shopping list in the other, it's time to ask yourself "Is the Amex Cobalt Card for me?" Let's slice and dice it:
✅ Yes: If you're someone who buys groceries, travels often, loves to dine out, enjoys the occasional (or frequent) latte, streams content, or just wants to make every dollar count – the Amex Cobalt Card is like that favourite song that gets you dancing every time. It harmonizes with your lifestyle and the encore of rewards is music to your ears.
✅ Yes: If you're the kind who beams with pride at savvy financial decisions, this card allows you to maximize returns on your daily expenses, and with the right redemption, you might just be planning your next vacation or buying that coveted gadget with points. Plus, this card not only rewards your spending but gives a cheeky wink for every successful referral and allows you to earn points from your added members' expenditures too.
⚠️ Maybe not: If your spending habits are more 'occasional coffee' than 'food fannatic' or if your travel plans are limited to couch surfing and YouTube travel vlogs, then this card might feel like wearing a tuxedo to Tim Hortons. It's stylish, yes, but might be a bit much. Light spenders or those with limited monthly expenses probably won't extract as much joy from this card.
Who Is Eligible For the Amex Cobalt Card?
Before you dash off to secure your spot in the Cobalt club, it's essential to be in the know about the qualification requirements. After all, it's like preparing for a marathon; it's good to know the distance before lacing up those shoes.
Credit Score: To make the Amex Cobalt cut, you typically need a good to excellent credit score of roughly 720 or higher. This not only shows you're on good terms with other creditors, but it also proves that you're the kind of trustworthy spender Amex wants to have over for dinner.
Age Requirement: Depending on your province or territory of residence in Canada, you need to be at least the age of majority, which is generally between 18 and 19 years old.
Residency: You must be a Canadian resident. If you have a penchant for globe-trotting, that's cool, but your permanent address should be within Canadian borders.
Income: While American Express doesn't explicitly state a minimum income requirement for the Cobalt Card, they will look at your income details to gauge your ability to manage the card. So, the more green in your financial salad, the better your chances.
Clean Financial Slate: American Express will look less favourably upon recent bankruptcies or a history riddled with late payments. Keeping your financial history as blemish-free as possible is a good rule of thumb.
Remember: While meeting these requirements enhances your chances, approval is still at the discretion of American Express. They'll assess your overall financial picture, your credit history, and other factors. But, if you've been nodding along thinking, "Check, check, and check!" then you might just be ready to dive into the delightful world of Amex Cobalt rewards!
Summing It Up: Benefits & Perks of the Amex Cobalt Card
Best credit card in Canada for most people, especially foodies and people with big grocery bills
Best redemption value on travel purchases
Flexible points program
You can use the card on Amazon.ca and redeem points for merchandise
Early Access invitations for live concerts, promotional events, sports games, and many other experiences through Front of the Line by American Express
A mobile app that allows you to redeem points immediately for any of your eligible purchases. The mobile app allows you to enjoy simple and immediate savings on the go.
Travel insurance for your personal or business trips. American Express is well known for this feature, which offers protection in the event of unavoidable or unexpected circumstances in regard to your travel plans and/or travel accommodations.
The American Express Cobalt Card comes with the Amex Standard purchase protection, ensuring that all your purchases are secure while protecting your assets.
The Cobalt Card includes fraud protection to ensure that all of your purchases are truly your purchases. Any issues with fraudulent charges can be efficiently handled by calling American Express's 24/7 customer service support
The Amex Cobalt Card offers rental car insurance. This perk offers protection in the event of theft, damages, or accidents, along with other service options
The annual fee of approximately $155.88 is broken down into a $12.99 monthly service charge
Add up to 9 additional cards at no cost
In a world overflowing with credit card options, the Amex Cobalt Card stands tall for the right spender. If you've seen your reflection in the benefits listed, then it might just be the beginning of a beautiful financial friendship. If not, no worries! The perfect card for your wallet is out there, waiting for its swipe-moment in the sun.
[Offer productType="CreditCard" api_id="5f46aebc4726ce7207266a75″]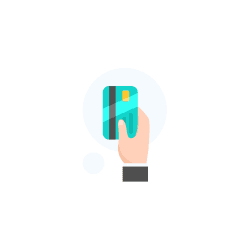 Find the best credit card for your needs