The 11 Best Credit Cards for New Immigrants in Canada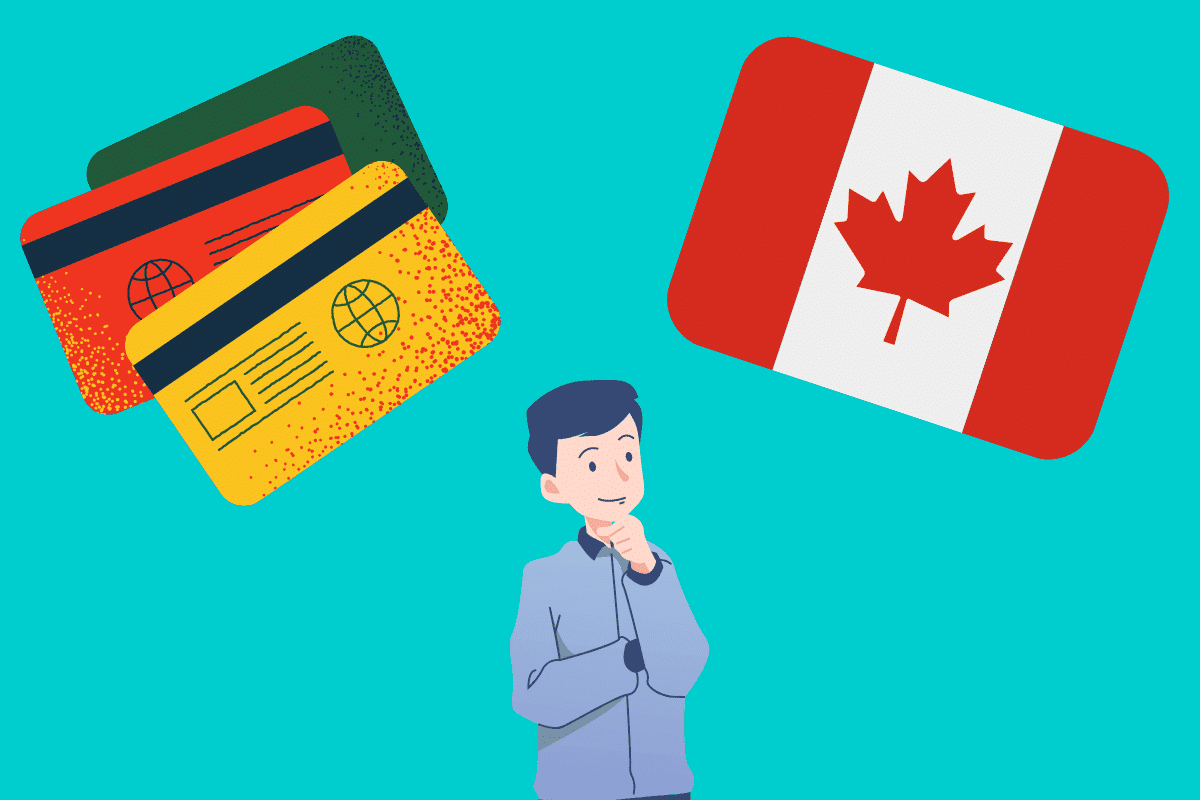 Table of Contents
[ Show ]
Are you a new immigrant in Canada on the hunt for the perfect credit card to kickstart your financial journey? Well, your search ends here!
In this comprehensive guide, we present the 11 best credit card options tailored specifically for newcomers like you. From secured credit cards to rewards cards and prepaid cards, there are plenty of options to choose from. 
Let's start! 
What to consider when choosing a credit card for new immigrants in Canada
As a new immigrant, it'll be useful to know a thing or two about the Canadian credit card market before making an application. So, let's cover some of the basics. 
First off, you should know that the market is rather saturated. While there are five major big banks in the country, there are tens of other, smaller ones, each offering anywhere between one to twenty credit card options. 
All of these banks are hungry for business, and the thousands of new immigrants coming into Canada each year is a huge business opportunity for them. As such, you can expect many different options, with some banks offerings great welcome packages for immigrants. 
With that said, new immigrants also pose a financial risk to financial institutions. Since most newcomers have limited credit history within the country, it's hard to determine each new applicant's creditworthiness. As such, there are certain limitations to obtaining a credit card in Canada when you are a brand-new immigrant. 
Here are some things that you should think about when choosing a credit card as a new immigrant. 
Secured vs. unsecured credit cards 
Secured and unsecured credit cards differ in their requirements and risk levels. A secured credit card requires a cash deposit as collateral, typically equal to the credit limit, providing security for the lender. This makes it easier to obtain, even for those with poor or no credit. 
In contrast, an unsecured credit card doesn't require collateral but relies on the borrower's creditworthiness, offering greater flexibility but higher risk for the lender. Ultimately, unsecured credit cards are more readily available for those who have a steady income, long credit history and relatively high credit score. 
As a new immigrant in Canada, a secured credit card might be a good option for you – and potentially the only one – at least until you build your credit history. Once you can prove your creditworthiness to lenders by being responsible with your secured card, it'll be easier to obtain unsecured options with better rewards and greater credit limits. 
Credit score and income requirements 
Each credit card has a set of requirements in place that you'll have to meet to be approved. At the very least, you must be able to show that you have a right to live in Canada through a visa, permanent residency, refugee status, or citizenship. You must also be 18 or 19 years of age, depending on the province of your residency. 
Some cards also have credit score and income requirements. Even if it may be limited, I recommend checking your credit score through a free credit checker before applying for a card, just so you know where you are at. Then, you can make an informed decision before completing your credit card application. 
Newcomer welcome bonuses 
Several big banks in Canada have newcomer banking packages that offer good perks for giving them your business. Some examples of these perks are waived bank account fees for a predetermined time, free products such as a safety deposit box or chequebook, and a credit card with little to no credit history. 
If you are looking to get all of your banking done in one place, these offers might be good for you to consider from the get-go. Note that, however, bigger banks tend to charge more for products such as chequing and savings accounts, credit cards and day-to-day banking transactions. Once your promotional period is over, consider switching to a lower-cost financial institution based on your needs. 
Monthly or annual fees 
Credit cards may charge monthly or annual fees to cover administrative costs, rewards programs, or other perks they offer. Some credit cards, on the other hand, waive these fees to attract customers, making them more appealing to those seeking a no-fee option. When choosing your credit card as a newcomer to Canada, make sure to keep this in mind. 
Rewards, discounts and cash-back offers 
Many credit cards in Canada offer attractive rewards and cash-back perks to incentivize cardholders. These perks can include earning points on purchases, which can be redeemed for travel, cash credits or merchandise.
Additionally, some cards provide cash-back on specific spending categories, such as groceries, gas, or dining, allowing cardholders to earn a percentage of their spending back as a rebate. Again, consider keeping these potential perks in mind when comparing credit cards. 
Best big bank credit cards with an offer for new immigrants in Canada
Canada's big banks are the largest and most prominent banks in the country. In order of market capitalization, these are namely Royal Bank of Canada (RBC), Toronto-Dominion Bank (TD), Bank of Nova Scotia (Scotiabank), Bank of Montreal (BMO), Canadian Imperial Bank of Commerce (CIBC) and National Bank of Canada (NBC). 
While these banks tend to charge higher fees for their products in the long run, they do also have attractive newcomer programs in place. Here are some of the best card options by these big banks.
1. BMO CashBack Mastercard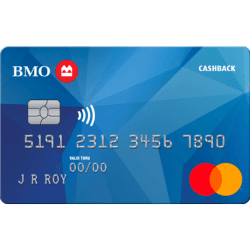 BMO CashBack® Mastercard®*
3% : Groceries;
1% : Recurring bill payments;
0.5% : Other purchases
Get a cashback rate of up to 5% on all your purchases for the first three months. Conditions apply.
Get 0.99% interest rate on balance transfers for 9 months
BMO's NewStart Program is available for international students, foreign workers or other permanent residents. Equipped with discounts and bonus interest on their guaranteed investment certificates, it's a good option for new immigrants to Canada. 
The BMO CashBack card is a part of this newcomer bundle. It's available with no credit history, has no annual fee and cash-back of up to 3%. For those getting the card through the newcomer bundle, even more attractive perks are available to you, such as lowered purchase interest and higher cash-back!
Best secured cards for new Canadian immigrants 
Okay, now let's cover the 13 best credit cards for new immigrants in Canada. To make things a bit easier, we've broken down the list into categories, starting with the best secured options. 
2. Neo secured credit card
Neo Secured Credit
None with Neo Standard plan
No annual fee
Guaranteed approval
No credit check
Get up to 15% cash back on your first purchase at a Neo partner, plus a $25 Welcome Bonus when you apply through Hardbacon.
The Neo Financial Secured Credit Card is a product designed to help individuals establish or rebuild their credit history. It functions like a traditional credit card but requires a security deposit as collateral. Unlike many other secured credit card options on the market, however, it only requires a minimum of $50 as collateral, lowering the barrier to entry. 
When you use the Neo Secured Card, Neo reports your credit activity to TransUnion (one of the biggest credit reporting agencies in Canada) on a monthly basis. By using this card responsibly and making timely payments, you can improve and build your credit score over time.
Neo also offers features such as purchase rewards, fraud protection, and the potential to upgrade to an unsecured card after demonstrating creditworthiness. So, if you are choosing the secured credit card route, this option is highly recommended. For more details, head to this Neo Secured Card review. 
3. Home Trust Secured Visa credit card
Home Trust Secured Visa (no annual fee)
common.offerSelectedFields.offerTitle:
Start building your credit today!
New to Canada? Building your credit history can help you get better interest rates on loans and can increase your chances of getting approved for a rental or a mortgage. Almost everyone who applies and puts down a deposit is approved.
Start building your credit today!
The Home Trust Secured Visa is technically a two-in-one product. First, they have a no-annual-fee option that comes with a 19.99% interest rate. This one may be ideal for those who don't usually carry a balance on a monthly basis. 
For those who'd prefer a lower-interest version, on the other hand, Home Trust also offers a second version of this card with a $59 annual fee and a 14.90% interest rate. This card has a minimum security deposit requirement of $500 and is available country-wide, except in the province of Quebec. On the rewards side of things, perks and cash-back are limited with this card, but it's a good option to help you build your credit history nonetheless. 
Best prepaid credit cards for new Canadian immigrants 
A prepaid credit card is a payment card that is manually loaded with money by the cardholder.  It can be used for purchases wherever credit or debit cards are accepted, but the spending limit is determined by the amount loaded onto the card and does not usually affect the user's credit score. 
A prepaid card offers a convenient and flexible payment option, especially for individuals who may not qualify for traditional credit cards or prefer to have more control over their spending. If this option sounds up your alley, here are the best options for new Canadian immigrants.
4. KOHO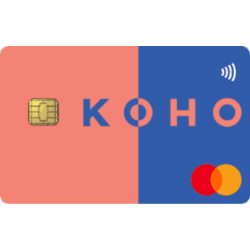 KOHO Prepaid Mastercard Easy
Get $20 when you sign up for a free KOHO account with code HARDBACON and enjoy 3 months of KOHO Extra to unlock up to 4.5% savings interest!* Conditions apply.
Get $20 with the promocode HARDBACON
KOHO not only offers a prepaid Mastercard as its primary product but also provides a range of exceptional complimentary features that are uncommon in the Canadian market. With options like credit building and four distinct prepaid card plans (all offering balance interest and cash-back rewards on purchases!), KOHO is revolutionizing the prepaid card landscape. That's why we recommend this card to everyone, regardless of whether they are new immigrants or lifelong residents of Canada.
5. EQ Bank Card
EQ Bank Card
Benefit from 0.5% cash back on purchases
This 100% free prepaid Mastercard also offers free ATM withdrawals in Canada, no FX fees, and up to 3% interest on deposits.
Get 3.00%* on everyday banking with EQ Bank
EQ Bank has been a popular digital bank in recent years, offering high-interest savings accounts and term deposits. In early 2023, the bank also launched its first spending card, the EQ Bank Card, which is just as great as its other products. 
The card comes with no annual or monthly fees, no ATM fees (you will get reimbursed for any ATM charges on your card!), 2.5% interest on your card balance, and 0.5% cash-back on every purchase. This prepaid MasterCard, which can be seen as a debit and credit card hybrid, is accepted worldwide. 
To be eligible for this card, you first need an EQ Bank Savings Plus Account, which is available to any resident in Canada with a Social Insurance Number (SIN.)
Best starter credit cards for new Canadian immigrants 
Starter credit cards are specifically designed for individuals who have a limited credit history. They are meant to help individuals build a positive credit history over time and typically have lower credit limits, more relaxed eligibility requirements and potentially higher interest rates compared to other credit cards. 
6. Vancity enviro Visa Classic card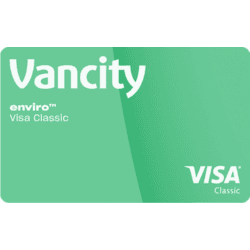 enviro™ Visa* Classic card
Balance Transfer Promotion:
No fees applied when you transfer your outstanding balance from another credit card to your enviro card.
1 point for every $2 spent on all purchases.
2x the points when booking travel through Vancity Rewards.
Vancity is a credit union in British Columbia (BC), and their enviro Visa Classic card is a fantastic starter card option if you are a resident of this province. This credit union is very community-driven, and that applies to new immigrants as well. 
This credit card comes at no annual fee, Vancity reward perks with all purchases and a standard 19.50% interest rate. They do also have a low-interest version available at 11.25%, which is $25 per year if you forgo collecting points or $50 per year if you want to collect points. 
All of Vancity's cards are also available as secured, which is great. If you are a resident of BC, we highly recommend them to you!
7. Tangerine Money-Back Credit Card
Money-Back Credit Card
Apply for a Tangerine Money-Back Credit Card or Tangerine World Mastercard by October 31, 2023 and earn an extra 10% back on up to $1,000 in everyday purchases made within your first 2 months. Afterwards, receive up to 2% cash back on purchases in 2 categories of your choice and 0.5% on everything else. Conditions apply.
Limited time offer of 10% cash back!
The Tangerine Money-Back Credit Card is a financial product that offers cashback rewards on everyday purchases. Cardholders can earn cash-back in up to three categories, such as groceries, gas, recurring bills, and more. 
This card has no annual fee, offers easy redemption options, and includes additional perks like no-fee balance transfers and a low-interest rate for new purchases during the introductory period. 
In order to qualify for this Tangerine Money-Back card, you must be a Canadian permanent resident, such as a foreign worker, international student or entrepreneur.
Best low-interest credit cards for new immigrants in Canada 
If you are new to Canada and think you will likely need to carry a balance while you get settled in your new life, look no further. Let's cover some options that will be easy for you to get as a new resident while also having interest rates that are lower than your traditional 19%.  
8. American Express Essential Credit Card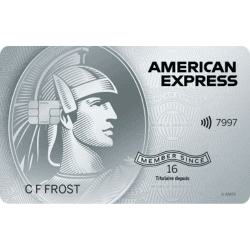 This American Express is available to you if you are a Canadian resident and have a Canadian credit file. The card has an annual fee of $25, 12.99% interest on purchases and cash advances, free additional cards and $100,000 Travel Accident Insurance. The best part is that you can apply on their website and get a decision on your application within just one minute! 
Something else that is really cool about this card, or any American Express card, really, is that if you already hold a credit card with them in a different country, they have the ability to transfer your account to your new country of residence, granting you access to all of their available credit card options! You can read more about this American Express "Global Card Relationship" here. 
9. Scotiabank Value Visa Card
Scotiabank Value® Visa* card
0% introductory interest rate on Balance Transfers for the first 6 months (12.99% after that; annual fee $29). Plus no annual fee in the first year. Offer ends 31 Oct 2023.
The Scotiabank Value Visa Card is a credit card option with a focus on affordability and value. It has a low annual interest rate of 12.99% on purchases, balance transfers, and cash advances, along with an annual fee of $29 per year. It also provides the option to add additional cardholders at no extra fee and offers savings on car rentals at Avis and Budget. 
Although this card may not have extensive rewards or premium benefits, it provides a practical and cost-effective credit solution. If you are on the hunt for a low-interest card, definitely check this one out.
Best reward credit cards for new immigrants in Canada 
Rewards credit cards offer incentives or benefits to cardholders based on their spending. These benefits can include cash-back, travel points, airline miles, rewards points, or discounts on specific purchases, providing an opportunity for cardholders to earn and redeem rewards for their spending. Here are some of the best options for newcomers.
10. American Express Green Card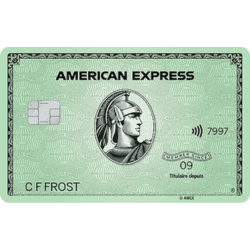 American Express® Green Card
20.99% , apr penalty: between 25.99% and 28.99% (variable).
New members can receive 10,000 Membership Rewards® points by making $1,000 in purchases within the first three months of your cardmembership
No annual fee and great American Express membership points? Yes, please. 
With the Green Card by AmEx, you earn one point per dollar spent and an extra point for bookings made on American Express travel. The card has no annual fees and provides Buyer's Assurance Protection, granting an extended warranty on your purchases. You can also enjoy perks like presale access, exclusive events, and the option for additional cards without annual fees. To apply, you just need to be a Canadian resident. You will hear back on the status of your application within a few minutes. Please note that the APR penalty is between 25.99% and 28.99% (variable).
11. Simplii Financial Cash Back Visa Card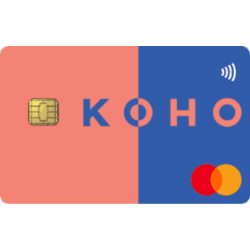 KOHO Prepaid Mastercard Easy
Get $20 when you sign up for a free KOHO account with code HARDBACON and enjoy 3 months of KOHO Extra to unlock up to 4.5% savings interest!* Conditions apply.
Get $20 with the promocode HARDBACON
Simplii is a digital bank in Canada that often flies under the radar. From banking accounts to mortgages, however, they have great products. The Simplii Financial Cash Back Visa Card is no exception, for which you can be eligible if you are a Canadian resident and have a minimum household annual income of $15,000. 
The card offers cash-back rewards of up to 4% (or even more if you catch a promotion), has no annual fee, provides free additional cardholders, and includes benefits such as purchase protection and extended warranty coverage. All in all, this is a great card with great rewards that I'd recommend to any new immigrant and seasoned Canadian alike! 
FAQs about credit cards for new immigrants in Canada
Can an immigrant get a credit card in Canada?  
Yes, immigrants can generally get a credit card in Canada. However, the specific requirements may vary depending on factors such as immigration status, credit history, and income. Some financial institutions offer credit cards specifically tailored for newcomers to help them establish credit. Providing necessary documentation (such as immigration papers and/or SIN number) and demonstrating financial stability can increase the chances of obtaining a credit card.
Does credit card debt affect immigration? 
Credit card debt typically does not directly affect immigration status. Nonetheless, particular financial factors, such as bankruptcy or lack of savings, could impact an individual's eligibility for certain immigration programs or visas.
How to get a credit card as an immigrant?
To get a credit card as a Canadian immigrant, you generally need to have a Canadian bank account, a steady income, and/or savings. Some banks do offer credit cards specifically designed for newcomers, which can be a helpful option. You can also consider a secured or prepaid credit card.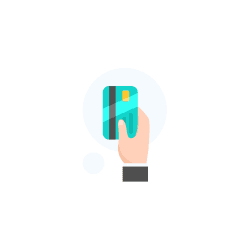 Find the best credit card for your needs