EQ Bank Card Review: Is Feeless Banking Finally Here?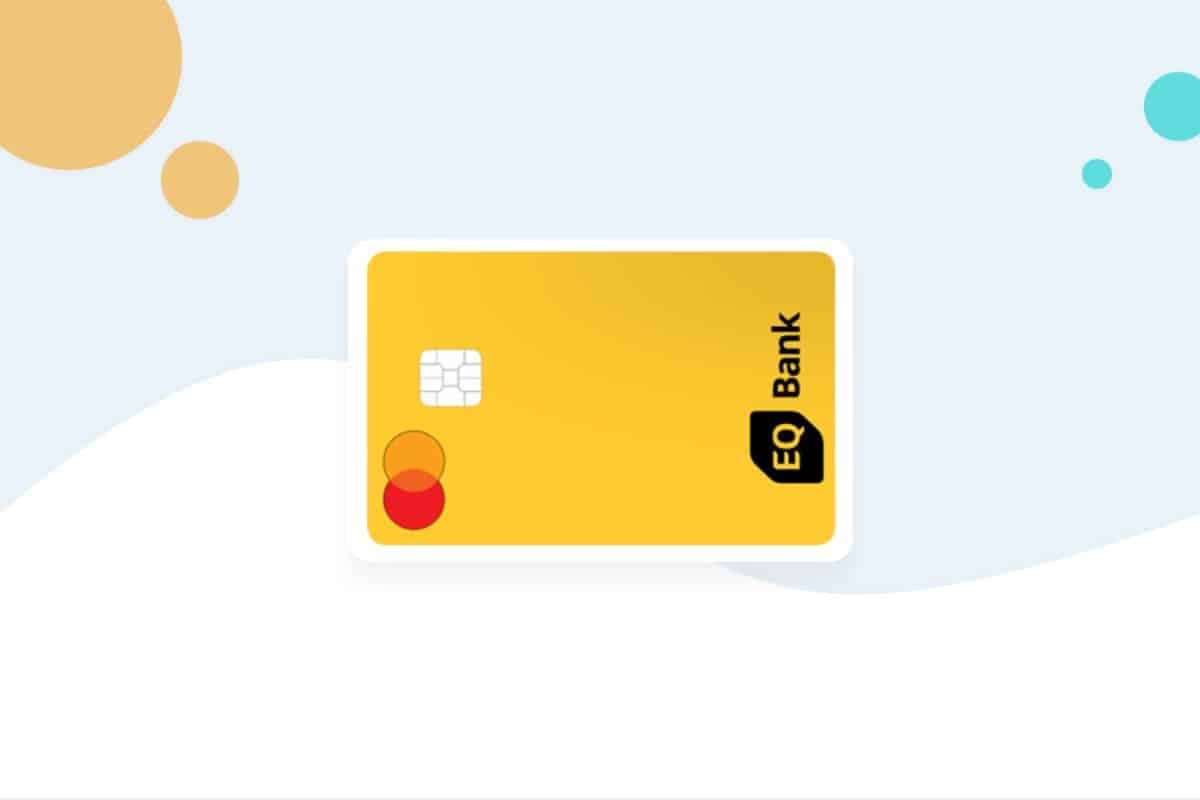 Look out, Big 6! EQ's got a brand new card. If you're sick of hands in your pockets, it's time to break free and get digital with Canada's favourite online bank. The EQ Bank Card makes it easier to save more with incredible interest on deposits, and spend smarter with cash back on every purchase. Plus, pay no hidden fees and get free ATM access in Canada. Well hello there freedom, flexibility, and keeping money where it belongs! Here's what to know about the EQ Bank Card.
What is EQ Bank?
EQ Bank is one of Canada's fastest-growing neobanks, offering free personal accounts with unlimited daily transactions and one of the best savings rates in Canada. Unlike traditional banks, like the Big 6, EQ Bank does not rely on a physical branch network and instead operates entirely online.
That means they can offer you all the same great banking services you're used to, but at a fraction of the cost – if not free! Not to mention, you can access your money and all related services from anywhere in the world, as long as you can connect to the internet.
With economic turbulence well underway, we're all looking for better ways to protect our financial security. That includes more than just clipping coupons and cancelling Disney+. It requires re-evaluating if our current financial service providers are actually meeting our needs. If not, we have options!
Introducing the EQ Bank Card
Until now, EQ Bank did not offer users a bank card – which served as a deterrent for potential new customers needing a quick and easy way to spend their cash. But in January 2023, EQ announced the launch of its brand new Prepaid Mastercard which allows you to access your money from any ATM in Canada and you can use it to shop in-store, online, and abroad.
Besides better accessibility, the card also comes with some incredible perks like cash back rewards on all your purchases and no pesky ATM fees or other wealth-killing charges. Whether you're cinching your budget or just looking for something more, the EQ Bank Card could be what you need to up your financial game. Especially since the economy sucks right now and every penny counts.
How does it work?
The EQ Bank Card is a prepaid Mastercard that is accepted everywhere that Mastercard is accepted, which is in over 210 countries. You get the functionality of a debit card and the convenience of a credit card, but without the hassle of an application, credit check, or the risk of high-interest debt.
You simply load your EQ Bank Card with the money you already have by transferring it from your EQ Savings Plus Account to your bank card account. Since the EQ Bank Card is not linked directly to your bank account, you have even more control over your budget.
What to expect from your EQ Bank Card
Having the right financial tools at your fingertips can make all the difference in managing your money effectively. With the EQ Bank Card, there are no minimum balance requirements which means you never have to worry about fees busting your budget.
Plus, unlike most debit cards and chequing accounts out there, you can actually earn money on every dollar saved and spent. You get a high-interest rate on your deposits and cash back on all card purchases, plus free withdrawals from any ATM in Canada and freedom from surcharges.

Free ATM access
EQ Bank doesn't charge any ATM withdrawal fees, allowing you to access your money for free at any ATM in Canada. Even better, EQ will reimburse any surcharges or out-of-network fees charged by ATM providers and you'll see that money put back into your account within 10 business days. You won't be reimbursed for any fees charged by ATMs outside of Canada.
Cash back on purchases
Every purchase you make with your EQ Bank Card earns 0.5% cash back and the money is deposited onto your card once a month. Now, instead of feeling like you're losing money from every purchase, you can actually save a little extra for those things you really want. Especially since the price of everything has gotten out of hand.
You won't earn cash back on:
Fees charged to your card
ATM withdrawals
Cash advances
Credits to your account
Refunded card transactions
Earn interest on every dollar
Every dollar loaded onto your EQ Bank Card gets the same great interest rate that your EQ Savings Plus Account gets – which is 2.5% at the time of writing. That means your money keeps working hard for you right up until the moment you spend it, giving you more bang for your buck – even when it's earmarked for bills.
Interest is calculated daily and paid out to your account monthly. The interest rate is subject to change anytime without notice, so make sure you check out the EQ website for the most up-to-date information.
No more annoying fees
Besides no ATM fees (in Canada), there are a few more pesky fees you don't have to worry about. Your EQ Bank Card comes with zero transaction fees, foreign transaction fees, monthly fees, or inactivity fees. When you make a purchase in another currency, you only pay the Mastercard Currency Conversion rate at the time of the transaction – and not the additional 2.5-3% surcharge that most other credit cards add.
Stop letting the other guys take a cut of your cash. Make purchases, pay bills and travel with peace of mind knowing you're not lighting your hard-earned bacon on fire.
Additional Mastercard perks
Since the EQ Bank Card is a prepaid Mastercard, you get access to exclusive Mastercard perks. With Mastercard Priceless Experiences, you can book unique adventures in your city or while travelling. Get discounts, hotel upgrades and more – all you need to do is sign up and register your card on Priceless.com.
You're also protected from unauthorized and fraudulent charges under Mastercard's Zero Liability Protection Policy. Enjoy greater security and stay worry-free knowing you won't be on the hook for transactions you didn't authorize.
If your card is lost or stolen, don't panic – just lock it! Secure your account in a few clicks through the EQ Bank mobile app, online banking, or by calling the customer service line. Get back in control of your finances at the touch of a button.
How to get the EQ Bank Card
To get your EQ Bank Card, all you have to do is open an EQ Savings Plus Account. This is super easy to do because it only takes a few minutes and there are tons of benefits to becoming an EQ Bank customer.
The Savings Plus Account earns 250 times more interest on your deposits than most other banks. Plus, enjoy zero monthly fees and no minimum balance so you can crush your money goals faster.
Need to share an account? No problem. The Joint Savings Plus Account lets you add up to three people on one account, so you can all keep track of the finances easily – without triggering a family feud.
Once your account is verified and activated, you can deposit money and order your free EQ Bank Card – which should arrive within 5-10 business days. You'll notice what looks like a new account appear on your dashboard. This is the account linked to your EQ Bank Card, which is separate from your EQ Savings Plus account.

Once your card arrives in the mail, you can activate it online by clicking on "My Card Has Arrived" and following the prompts. To load it, just transfer the money from your Savings Plus Account to your EQ Bank Card account. The money you put on your EQ Bank Card is instantly available for spending. 
Bad news for Quebec
At the time of writing, the new EQ Bank Card is not available to residents of Quebec. I know, bummer news. To find out if or when the card will become available, please visit the EQ Bank website for the most up-to-date information.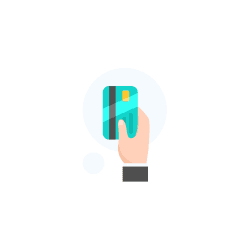 Find the best credit card for your needs