Everything you need to know about how credit cards work in Canada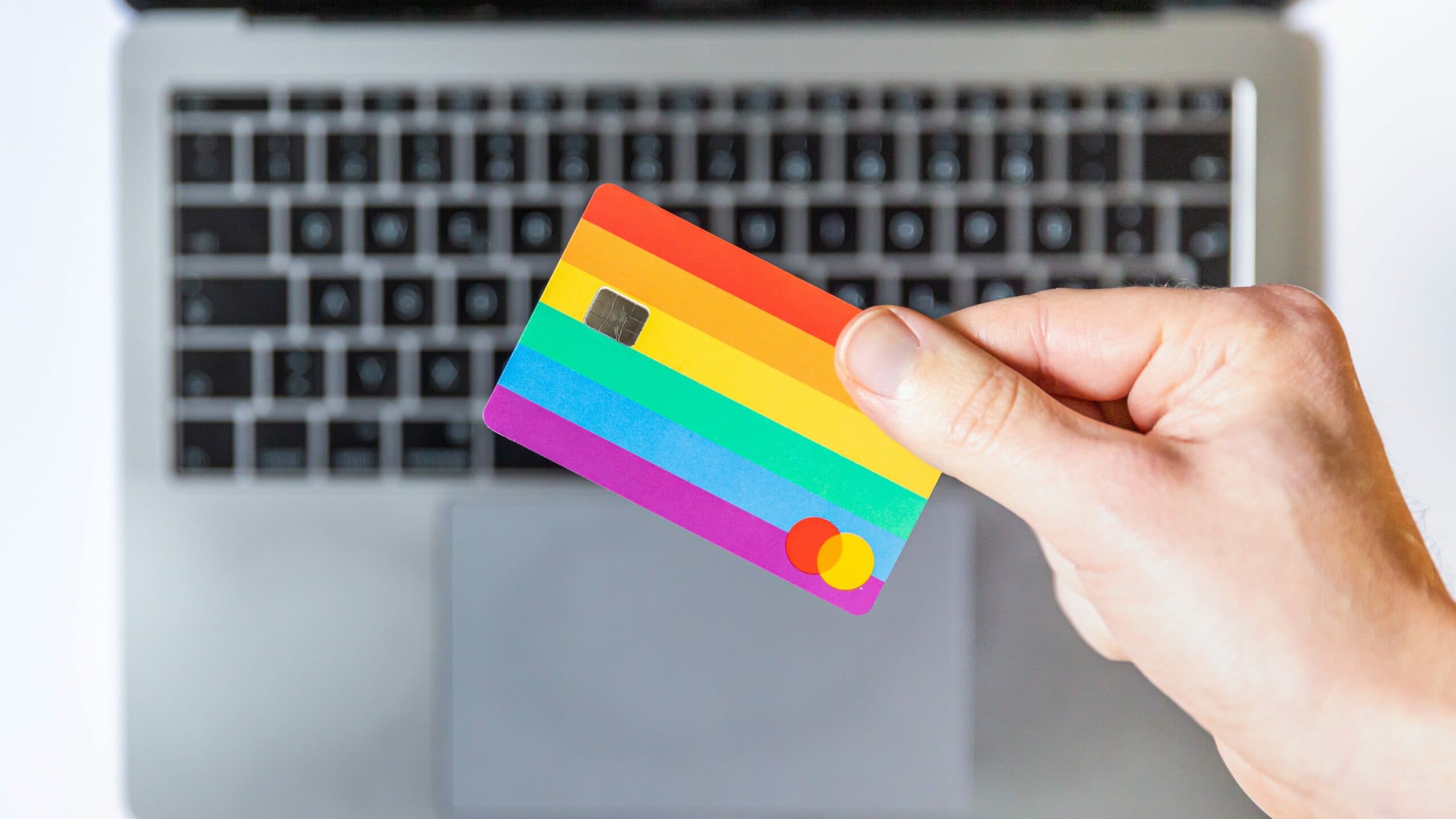 There are some 75.8 million Visa and Mastercard credit cards in circulation in Canada. That's about two credit cards per adult! Transactions are fast, safe and free to the consumer, and some earn reward points, etc. In fact, we can't begin to count the perks that make credit cards so popular in Canada. However, there are risks involved for those who don't know how to use them properly. So here's what everyone should know about how credit cards work in Canada. And to help you choose the right credit card, use a comparison tool.
How a credit card works
A credit card, as the name suggests, allows you to spend money on credit. This means that any amount spent, whether on a purchase or a cash advance, is considered a short-term loan granted to the cardholder.
You can spend up to a pre-set credit limit, which can range from a few hundred to several thousand dollars. It all depends on your credit rating and how much trust the credit card issuer has in you.
Credit card companies
When you hear about credit cards, you often hear about Visa, Mastercard and American Express. These are indeed the big three credit card companies in Canada. While Visa and Mastercard leave it to banks to issue credit cards using their network, American Express issues its own cards, through the Canadian banking arm of American Express.
Rewards, fees and interest rates vary from one credit card to another. However, not all merchants accept all of the big three credit card companies. For example, Costco only accepts Mastercard in Canada.
These credit companies charge merchants a fee, also known as the "interchange fee". This can vary from 0.5% to 5% depending on the type of business, the volume of business generated, and the customer's means of payment. Visa and Mastercard charge an average of 1.4%, while American Express does not disclose this information.
Interest and Charges
If you pay the entire bill in full each month, you won't pay interest on what you borrow. In fact, 70% of Canadians pay off their entire credit card balance every month. For these people, the interest rate is therefore zero. Those who don't pay their bill in full have to pay relatively high interest rates, and if they don't make the minimum payment, they risk damage to their credit rating.
Interest on purchases
The interest rate on purchases is generally between 10% and 30%. For the vast majority of cards, it amounts to around 20%, but the fees may be less expensive in some cases. For example, a reduced interest rate card may charge 10 to 12% interest.
Note that we have created a credit card comparison tool that helps you benefit from the best rates, but above all, it helps you choose the one that best meets your needs.
If you don't pay off your balance before the end of your grace period (usually 21 days after receiving the monthly statement), then interest is calculated from the transaction date.
Let's look at a concrete example. Suppose an individual buys a smartphone for $1000 on May 1st. He makes the purchase using his credit card. His account balance is now $1000. On May 31, he receives the invoice from the financial institution and has a 21-day grace period to make the payment. Unfortunately, our guy does not have the money in his bank account on the due date and does not pay the balance until July 1, i.e. 10 days later.
For the sake of argument, we will not be calculating late fees here, but only interest. To find out how much interest this individual will have to pay, you need to calculate his credit card's daily interest rate. Just do the following equation:
Annual interest rate (19.99%)/365 (number of days in a year) = 0.054767%
0.054767 x 61 days (since purchase) = 3.34%
3.34% x $ 1000 = $ 33.40
For a $1000 purchase using a credit card at 19.99% interest, paid 61 days after the transaction date, the interest is $33.40
It's important to note that when you make a payment to your credit card, it will not be automatically fully applied to the balance of your last purchases. The payment will be applied first to pay a portion of your interest charges as well as any other charges included on your statement.
Interest on cash advances and balance transfers
When you withdraw cash or when you transfer debt to another credit card, the interest usually applies immediately (unless an offer indicates the contrary). This means that you will be paying interest from the date of withdrawal or transfer.
This interest rate is generally between 12.90% and 24.99% and is often different from the interest rate on purchases. Some promotional offers offer 0% interest on balance transfers for a limited time.
Foreign Currency Conversion Fees
These are fees charged for making a purchase in a currency other than the Canadian dollar. These conversion fees are generally 2.50% of the transaction amount. However, some travel cards do not charge any conversion fees. If you travel a lot or shop online in the United States, this is an important factor to consider when choosing a credit card.
Annual Fee
The annual fee is an amount of money that you have to pay each year to hold a credit card. However, it should be noted that these fees generally only apply to cards that come with benefits, bonus rewards or in the case of credit cards intended for those with bad credit. Make sure the fees paid are worth it.
For example, the Walmart Mastercard offers a 1.25% discount on all your purchases at Walmart and 1% on all other purchases. However, it costs $120 per year.
To overcome the annual fee, you'd have to spend over $9600 at Walmart stores, or spend over $12,000 with this card on all other purchases (of course, the two expenses are cumulative).
Other Miscellaneous Fees
There are other additional fees associated with credit cards, albeit much less common, but these are important to consider when shopping for a credit card. These are things such as overdraft fees (when you've exceeded your credit limit), user-authorized fees such as when you add another card to the account, and administration fees for things like obtaining copies of documents, having a cheque go NSF, inactive accounts, etc.
Rewards Programs
Credit cards with rewards programs offer rebates based on the amount spent. These discounts can take the form of points, like Aeroplan, Air Miles, or internal programs, cash back, or other rewards such as travel perks or movie tickets. However, these cards sometimes have higher interest rates than no-fee cards or even come with an annual fee. There are four main types of rewards, so it's up to you to find the one that's right for you.
Points
Some cards give you a certain number of points for every dollar you spend with it. You can convert these points into items, gift certificates, and sometimes cash. Some cards restrict you to using your points only in specific stores. You can read this article to find out what are the 10 best rewards credit cards in Canada.
Deferred Rebates
Deferred rebates enable you to earn cash rebates based on your spending through your credit card. For example, some cards give you a 2% rebate for every dollar spent on groceries. You can consult this article to find out the 10 best cash back credit cards in Canada.
Travel
You can accumulate points or flight miles that you can convert to buy plane tickets, hotel stays or travel packages. The number of points or miles you receive varies from card to card.
Discounts
Some credit cards offer discounts. You therefore get rebates on certain goods or services. For example, gas station cards provide discounts on fuel.
The minimum payment
To really enjoy the benefits of credit cards, you must pay off your credit card statement in full each month. Still, many Canadians fail to do this, and some opt to make the minimum payment. By paying this amount they avoid paying late fees, but it won't prevent them from paying interest on the remaining balance, which will thus decrease very slowly.
Banks use one of the following two methods to calculate the minimum payment amount. The most common in Quebec is a minimum payment of $10 plus fees and interest accrued during the period. The other method is a minimum payment of 2-5% of the balance. Until recently, this amount could not be less than 2%. However, the recently passed Consumer Protection Act will increase this amount by half a percentage point per year as of August 1, 2020, until it reaches 5% after a period of six years.
It's important to keep in mind that if you only pay the minimum payment each month, it will take you much longer to pay off your credit card balance.
For example, if your outstanding balance is $1000 and you only make the minimum payment required each month, it will then take 10 years and 11 months to pay off your entire balance. In total, you will have repaid $1979.94 and therefore $979.94 in interest.
On the other hand, if you make the minimum payment required plus an additional $50 each month, you'll have no debt on the card after 18 months. You will have saved $832.24 in interest compared to the previous scenario, in which you would have taken 131 months to pay off your balance.
Paying only the minimum payment therefore clearly does not appear to be a good solution. It makes much more sense to make the minimum required payment plus an additional amount, so as to minimize the interest balance on the credit card. If you want to calculate easily, the Canadian government provides a calculator.
Also, note that credit card statements in Canada are required to show how long it will take you to pay off your balance if you only make the minimum payment each month.
If you don't know how to use them properly, credit cards can be your personal finance's worst enemy. Indeed, you have to make sure not to make compulsive purchases and always have the necessary funds to pay off your credit card balance each month. However, if used well, credit cards can help you get wealthier and give you access to a variety of rewards.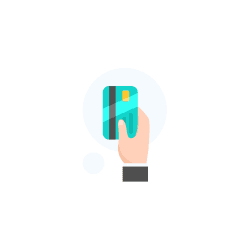 Find the best credit card for your needs