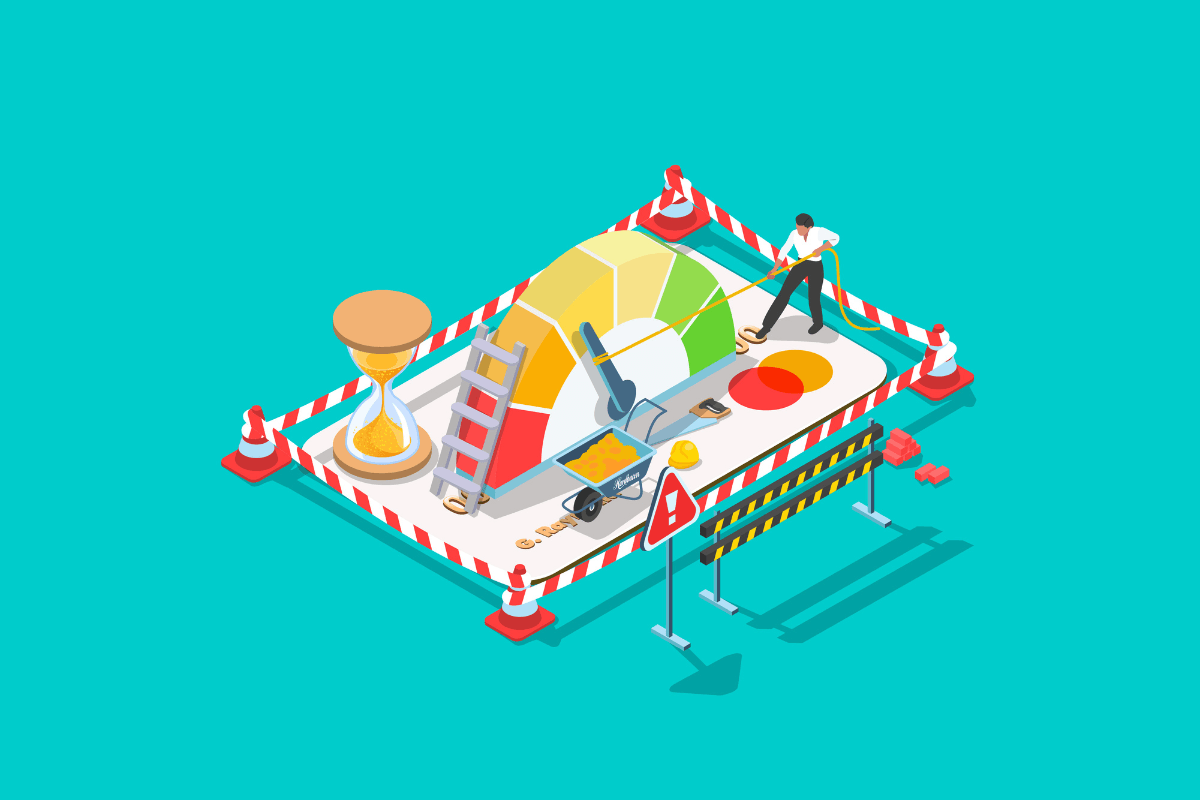 What are the best credit cards to build credit in Canada? Pull up a chair, we've got the only list you need. Credit cards have a definite advantage over pre-paid cards and debit cards. When used properly, credit cards help you build a positive credit history and credit score. For people who are just beginning to build credit (new immigrants and students, for example) or need to rebuild their credit, there are plenty of cards on the market that can help you establish a credit history.
Even if you have a poor credit score, you can still get a credit card and improve your score. This is an attractive solution for consumers who have previously gone bankrupt and those with poor credit. It's not easy to regain control of your financial life, but these cards can help you get back on track. To help you choose a credit card, we did some research and came up with the best credit cards to build credit in Canada.
1. KOHO Prepaid Mastercard – Best Overall Card to Build Credit
[Offer productType="CreditCard" api_id="604aaa18e770040140f2203e"]
I don't have enough good things to say about the KOHO Prepaid Mastercard, so here's the skinny on why I love KOHO. It's a prepaid card that uses money you already have. That means you can use it for all your regular, day-to-day purchases without going into debt. There is no credit check to sign up and you don't have to provide a security deposit either.
KOHO offers 1% cashback rewards on groceries and transportation with its free plan called Easy. Now for the best part! If you need to build your credit score you can sign up for their Credit Building program. This is a monthly subscription service that costs $10 a month with the KOHO Prepaid Mastercard Easy plan for a duration of 6 months. As long as you make that $10 payment on time, KOHO will report that payment to the credit bureaus each month. All you have to do is open an account, sign up for the credit-building program, and make sure there is at least $10 in the account every month. They take all the work and cringeworthy upfront costs out of fixing your credit score.
And you can also get more for your money by subscribing to one of KOHO's paid plans. You can get up to 2% cashback on some of your purchases and will pay as low as 5$ every month instead of 10$ for the Credit Building program.
Eligibility Requirements
KOHO Prepaid Mastercard
Credit Score
Not required
Annual Income
N/A
Additional
Resident of Canada
Provincial age of majority
2. Neo Secured Card – Best Secured Credit Card
[Offer productType="CreditCard" api_id="6209e06d9c5f4c05c0de0111″]
We love the NEO Secured Card because it has no annual fee, the minimum deposit is only $50 and you earn cash back. What more do you want?
Neo Financial claims to approve a range of credit scores, with guaranteed approval for the NEO Secured Card. You only need a minimum security deposit of $50, making it a very accessible card for people with a tight budget. There is no annual fee, yet it still offers incredible cash back rewards of up to 5% at affiliate retailers and guaranteed 0.5% cash back rewards on all purchases. Their current welcome offer provides 15% cash back on your first purchase at most of their partnered retailers. There is also an unsecured version of this card, which comes with the same advantages.
Eligibility Requirements
Neo Secured Credit Card
Credit Score
Not required
Annual Income
N/A
Additional
Resident of Canada
Provincial age of majority
3. Tims Credit Card – Best Credit-building Card for Coffee Lovers
[Offer productType="CreditCard" api_id="64dd008b7271d033a068311b"]
The Tims Credit Card is available for no annual fee and if you do not pass a credit check, there is a secured version of the card they can offer you.
Another perk to the Tims Credit Card is that it can help you get our daily cup of coffee absolutely free. Tims Rewards points can be cashed in at any Tim Horton's location for anything on their menu, and right now they're offering a sign-up bonus of up to 5,000 points just for making your first purchase within 30 days of approval and meeting low monthly spending goals of just $200.
You can keep earning points at the pump and at the grocery store, plus 15 reward points for every $1 you spend at Tim Horton's when you pay with this card.
Eligibility Requirements
Tim's Credit Card
Credit Score
600 for the regular card
Not required for the secured card
Annual Income
N/A
Additional
Resident of Canada
Provincial age of majority
4. Neo Credit Card – Best for Savings
[Offer productType="CreditCard" api_id="60fed96813fd2f260ff90748″]
The Neo Credit Card is an unsecured version of the previously mentioned Neo Secured Credit Card. It offers the same generous cashback rewards that you can deposit straight into a savings account that has one of the highest interest rates in Canada; 2.25%!
The app has several features that can help you manage your finances better and continue building good credit like automatic bill payments so you never miss one, Neo Insights to help you track your spending habits and identify where you can afford to save, and a map to help you find retailers where you can take advantage of offers available exclusively to Neo customers. If you want to build your savings account, the Neo Credit Card is the way to go.
Eligibility Requirements
Neo Credit Card
Credit Score (estimated)
600
Annual Income
N/A
Additional
Resident of Canada
Provincial age of majority
5. Simplii Financial Cash Back Visa Card – Best Credit-Building Card For New Canadians
[Offer productType="CreditCard" api_id="61a1344886fe7e29f7ee241c"]
New Canadians will have a lot of reasons to like The Simplii Financial Cash Back Visa Card. It's available for no annual fee and offers 4% cash back at select restaurants and bars, plus you can earn cash back when you use your card to send money abroad. It also offers purchase protection insurance and an extended warranty and is backed by CIBC Travel and Medical Insurance.
New Canadians can take advantage of a $10,000 credit limit by applying through Simplii's New to Canada Banking Program. A limit this high can be very helpful when it comes to moving expenses and bills, but be careful to only charge your card if you know you can pay it off in full in order to establish good credit. When used carefully and properly, the Simplii Financial Cash Back Visa Card is a great tool for helping people build good credit in Canada.
Eligibility Requirements
Simplii Financial Cash Back Visa Card
Credit Score (estimated)
600
Annual Income
N/A
Additional
Resident of Canada
Provincial age of majority
6. Tangerine Money-Back Credit Card – Best Card for Earning Cash Back
[Offer productType="CreditCard" api_id="5f34494292ec22115033b302″]
The Tangerine Money-Back Credit Card is a good choice for consumers who are on their way to re-establishing a fine credit score. You need a score of at least 600 to qualify, there are no minimum income requirements, and it's available for absolutely free. Plus, you can add additional cardholders to the account for no charge. If you've previously filed for bankruptcy and done the work to start building your score back up, the Tangerine Money-Back card is a good choice if you want to raise your score even further.
This card also helps you squirrel away savings by offering 2% cash back in 3 personalized categories of your choice. Cashback rewards can be automatically deposited into a Tangerine high-interest savings account or a Tangerine TFSA.
Eligibility Requirements
Tangerine Money-back Credit Card
Credit Score (estimated)
600
Annual Income
N/A
Additional
Resident of Canada
Provincial age of majority
7. Walmart Rewards Mastercard – Best for Essential Shopping
[Offer productType="CreditCard" api_id="5f71f34736a168616a45e125″]
The Walmart Rewards Mastercard can help you save on everything Walmart carries, which is pretty much whatever you need. Save money on essentials like groceries or kids' clothes by accumulating points every time you pay with your card.
Walmart Reward Dollars are exchanged for cash value, and you can earn points no matter where you use your card, but you'll get the highest return at Walmart and Walmart.ca (1.25%). Everywhere else earns you a return of 1%.
The Walmart Rewards Mastercard also lets you choose installment plans for those unexpected larger purchases, so you can take your time to pay without setting your credit score back.
Eligibility Requirements
Walmart Rewards Mastercard
Credit Score (estimated)
640
Annual Income
N/A
Additional
Resident of Canada
Provincial age of majority
8. Capital One Guaranteed Approval Mastercard – Best for Guaranteed Approval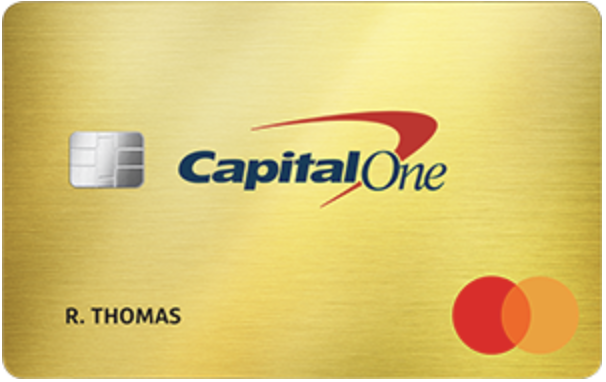 Annual Fee: $59
Interest Rate: 21.90%
As the title suggests, you are sure to be approved when you apply for the Capital One Guaranteed Approval Secured Mastercard. You still have to meet some conditions listed in the table below.
It has an annual fee of $59 and provides several benefits, such as purchase protection insurance, extended purchase warranty, common carrier travel accident insurance, baggage delay insurance and auto rental collision/damage insurance.
Eligibility Requirements
Capital One Guaranteed Approval Mastercard
Credit Score
Not required
Annual Income
N/A
Additional
Resident of Canada
Provincial age of majority
Must not have an existing Capital One account, or have a pending inquiry for one
Must not have applied for an account more than once in the last 30 days
Must not have had a Capital One account in poor standing within the past year
None of these cards are right for you?
We understand that maybe a credit card for bad credit just isn't what you need right now. There are other ways to build your credit score without plastic. You can still access personal loans to help you on your credit-building journey, even if you have bad credit. Let's take a look.
Refresh Financial secured loan
Have you heard of a credit builder loan? It's a fairly new product on the market that acts like a savings account, but reports to the credit bureaus like a loan. The best way to build credit is to use credit. But you can't use credit if the banks all say no. With the Refresh Financial credit builder loan, you choose the amount you would like to "save" and the term. You are guaranteed to be approved and every payment you make is reported to both credit bureaus, improving your credit score month over month. Because it is not a loan, no money is given to you. Instead, at the end of the term you have a nice little nest egg and a polished-up credit score. Of course, there are interest and fees involved for this product, as with most financial products.
Nyble Protect
Nyble offers a solution to cover overdraft or non-sufficient funds (NSF) fees. They provide you with an advance directly to your bank account. You can receive up to $150 interest-free. How does this help you build credit? During the process, you will be prompted to choose a repayment date. To be eligible, you must have an active bank account associated with a valid Visa Debit card. On the specified day, Nyble will automatically deduct the outstanding balance from your account and report it to credit bureaus. It is crucial to repay on time as it helps increase the subsequent approval amount and build a positive repayment history. You can try out their 14-day trial. After that, Nyble charges a monthly fee ranging from $4.99 to $7.99 based on your chosen plan.
Borrowell Rent Advantage
Did you know that paying rent on time could help you build credit? This is what Rent Advantage does. Borrowell charges $8/month for this service. You have to sign up confirm your lease details and connect the bank account you use to make rent payments. Then, you simply make your rent payments on time and log in to the Borrowell app to confirm your payment. Borrowell will report your payments (every month) to Equifax, one of the main credit bureaus in Canada. Reporting rent payments boosts your credit mix and payment history. Your landlord does not need to approve your use of Rent Advantage and cancellation is free.
Consolidation loan
What if you need money advanced to you right now? Like maybe your car broke down and you need it to get to work. Or maybe you have a lot of high-interest debt like credit cards or payday loans and can't seem to make any headway. Fear not, there are alternative lenders who advance loans for people with weaker credit files. Maybe a small consolidation loan, a personal loan used to pay off your high-interest debt, might be just what you need. Expect higher interest rates though. These companies take on riskier borrowers so they mitigate that risk with higher interest rates. Use our personal loan comparison tool to find the right lender for your needs. Make sure you read the fine print and run the numbers to make sure this is the right move for you. Use the Hardbacon Credit Card Repayment Calculator to help you put your credit card debt into perspective.
Quick and Easy Ways to Increase Your Credit Score
There are many things that influence your credit score, some would even surprise you. Both Equifax and TransUnion use slightly different scoring models to calculate your score. However, there is some overlap between them. Both credit bureaus look at the following six behaviours, and how they impact your score:
Check your credit score often
There could be reporting errors or inaccuracies that are dragging down your credit score. Companies like Borrowell help you spot mistakes so you can dispute them and give your credit score a boost. Many companies let you check your credit score for free and you can use them as many times as you want without hurting it.
Make your payments on time
Your payment behaviour has the biggest impact on your credit score. Missing a payment could cost you as much as 150 points off your credit score. Making your payments on time every month without fail is the easiest way to give your credit score a boost.
Pay down your debt
The more money you owe on your credit cards and lines of credit, the more it drags down your score. The quickest way to give your credit score a boost is to pay off your credit balances. The best way to pay off your debt is with either the snowball or avalanche method. The method that's right for you will depend on your goals and needs.
Clear up public records
Public records can have a huge negative impact on your credit score. They include things like balances that have been sent to collection agencies, bankruptcies and consumer proposals, and even court judgements against you. If you have something like a credit card or cell phone bill that's been sent to a collection agency, you need to pay that off as soon as possible.
Keep your credit accounts open
The older your credit accounts are, the better. Try not to close things like your credit cards or lines of credit, even if you don't use them anymore. Use old accounts once or twice a year to keep them active, and pay the balance off in full.
Stop applying for new accounts
Every time you apply for credit such as a credit card, loan, or even open a cell phone account, you'll need to submit to a credit check. It's called a hard credit check and it can damage your credit score if you have too many of them in a short period of time. If you're trying to increase your credit score, stop applying for credit unless absolutely necessary.
FAQs about credit cards to build credit
How many credit cards do I need to rebuild my credit?
As long as you use credit cards responsibly, you can have more than one. Compare credit cards to pick the two or three cards that will help you get good credit because lenders look at the type and the number of accounts you have. Please note that creditors like to see a variety of credit types on your report and not only a number of cards.
How to build credit with a credit card?
Two of the most important things you can do to get a good credit score is to pay your credit card statements in full and on time, and keep your debt ratio under 30%. For example, if your credit limite is $10,000, do not use more than $3,000 of it.
How to rebuild credit without a credit card?
There are a couple of ways to rebuild credit without a credit card. You could ask for a secured loan or subscribe to a credit builder program. Make sure your payments are reported to the credit bureaus.
What is the best credit card to build credit?
Secured credit cards are safe and report your payments to the credit bureaus. You need to make a deposit to be able to use a secured credit card. The Neo Secured Card is great because the minimum limit is only $50, there is no annual fee, and you also get cash back!
How long to rebuild credit with a secured card?
Every month, companies including secured credit cards issuers report your payments to credit bureaus. This means your credit score can change after only one month. However, pinpointing precisely how fast a secured card can get you to good credit is difficult, as your situation is unique. If your credit is bad, it will take at least 6 months to see significant improvement and it could take around 12 to 18 months to build good credit.
Is Capital One a good credit card to rebuild credit?
Each Capital One credit card has unique features. Their secured cards are made for people with a bad credit score. So yes, you can go ahead and order a Capital One secured card to rebuild your credit. However, these cards often have an annual fee and you should also look into no-fee cards.