All About Joint Credit Cards in Canada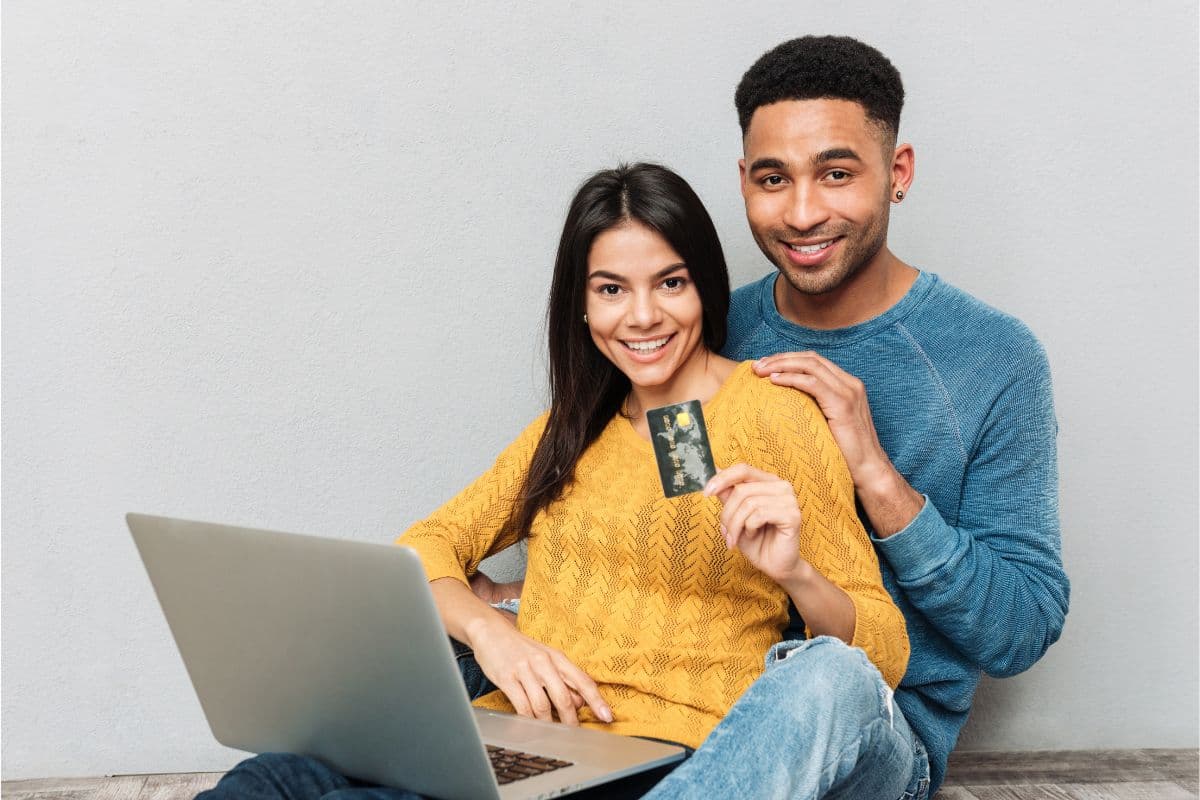 A joint credit card is a shared account where two or more individuals have equal access and responsibility for all transactions and debts. When used wisely, it can help you maximize credit card rewards, streamline budgeting, and even help you or a loved one build credit. Whether you're a newlywed looking to merge finances or friends trying to consolidate bills, a joint credit card can be a boon. Or, sometimes a massive headache. Let's explore the nitty-gritty of joint credit cards: what they are, how they work, and whether they're the right fit for you.
What is a Joint Credit Card?
In simple terms, a joint credit card is one credit account shared by two or more people. Each person is granted full access and is equal responsibility for the account. This means both can use the card for purchases, and both are responsible for making sure the bill gets paid.
How Does a Joint Credit Card Work?
Imagine having a pie (or poutine if we're feeling on-brand) where everyone can cut themselves a piece anytime they want. Each cardholder has equal access to the credit limit. If you have a $5,000 limit, this means one person can spend all $5,000 or both can split it. The catch? Both individuals are equally responsible for repaying whatever is spent.
Each person is issued their own card with a unique 16-digit number linked to the shared account. Every charge adds to the balance owing – which all parties are legally responsible for repaying. Because the account is shared, joint credit card holders also have equal access to:
Checking the balance
Viewing transactions
Accessing monthly statements
Tracking rewards like cash back, points, or miles
Joint credit card holders also have equal authority, legal obligations, and risks such as:
Make Changes
Either party can typically make changes to the account. This means both individuals can request things like credit limit increases, address changes, etc.
Debt Management
Both parties are equally liable for the debt. If one person fails to pay, the other cardholder is still legally bound to repay the debt.
Impact On Credit Score
The actions on the card impact the credit scores of both parties. If one person behaves irresponsibly, like maxing out the card or missing payments, both individuals' scores will be affected. The opposite is also true. Responsible use, like paying the balance off each month, can have a positive impact on both individual's credit scores.
Earn & Redeem Rewards
Much like solo credit cards, joint credit cards often come with perks and rewards. For example, the BMO Air Miles World Elite Mastercard allows cardholders to rack up Air Miles points. Likewise, the Scotia Momentum Visa Infinite Card offers cashback and the Scotiabank Scene+ Visa Card rewards users via Scene+ points. Primary and secondary cardholders are able to redeem credit card rewards, but authorized users generally cannot do so.
A Joint Credit Card vs. An Authorized User
Let's clear some fog here. An authorized user and a joint credit card holder are not the same thing. An authorized user is someone who's allowed to use another person's credit card account but is not legally responsible for the bill. Think of it as giving someone a VIP pass to a hockey game—you're letting them in, but they aren't the ones who bought the ticket. They have no skin in the game (or on the ice).
Features
Joint Credit Card Holders
Authorized Users
Access to Account Information
Both parties have equal access to:

– Checking the balance
– Viewing transactions
– Accessing monthly statements
– Tracking rewards or cashback

Varies. They can use the card for transactions, but:

– Some may view transactions or balances, but not always
– Access to full account details might be limited
Ability to Make Changes
Either party can:

– Request a credit limit increase
– Change the billing address
– Add or remove authorized users
– Usually can't make administrative changes
– Only allowed to make purchases
Legal Responsibility
– Both parties are equally liable for the debt.
– If one fails to pay, the other is still legally bound to pay.
– Not legally responsible for debt
– Responsibility falls to account owner
Impact on Credit Score
– Not legally responsible for debt
– Responsibility falls to the account owner
⚠️ May be affected based on how the account owner manages the card.
⚠️ In some cases, the authorized user's credit score MAY be impacted, depending on the card issuer's policy. Some report account activity on the credit files of all cardholders, while others only report on the account owner's credit file. When in doubt, contact the credit card issuer and ask about their credit reporting policy for authorized users.
The Benefits of a Joint Credit Card
A joint credit card can offer a nice blend of flexibility and mutual benefits. Here's why these cards a popular choice among couples, family members, and sometimes close friends:
Maximize Rewards: By pooling expenses on one card, couples or partners can accelerate their rewards accumulation, turning everyday purchases into lucrative benefits. And both parties have equal access to redeem those rewards.
Shared Responsibility: Bills, debts, and rewards are a team effort.
Efficiency: Makes it easier to track expenses and manage payments.
Potential for Higher Credit Limit: Two incomes might mean a higher credit limit, depending on the issuer's criteria.
Credit Building: Can help both users build or repair their credit scores when managed responsibly.
Drawbacks to Consider
While joint credit cards offer a range of benefits, they aren't without risks – every financial tool comes with its set of challenges and potential pitfalls. Consider these drawbacks before applying for a joint credit card with someone:
Shared Debt: If one person racks up debt, both are on the hook.
Potential for Conflict: Money can be a touchy subject, and disagreements about spending can arise.
Credit Score Risks: If one person behaves irresponsibly, both individuals' credit scores can take a hit.
Closure Challenges: Closing a joint account requires both parties' agreement, which can get tricky if the relationship sours.
Primary vs Secondary Joint Credit Card Holders
In a true joint credit card account, both parties apply together, and there's no strict "primary" or "secondary" distinction in terms of liability. However, many (if not most) will assign a primary and secondary cardholder on the account for administrative purposes.
In this case, the primary cardholder is typically the main point of contact for the credit card issuer even though both cardholders are equally responsible for the debt. If one person doesn't pay, the credit card issuer will pursue the other cardholder for payment.
Having said that, you should always carefully read a credit card's terms and conditions before opening an account. This is especially true when opening a joint credit card account. Be sure to clarify what your contractual obligations will be before signing any papers. 
How to Apply For a Joint Credit Card
If you and another person would like to be listed equally on the credit card account, your best option is to apply for a new credit card as co-borrowers by submitting a joint application. Remember, when you apply for a joint credit card, both applicants will undergo a credit check. This can temporarily impact each person's credit score. Here's how to apply for a joint credit card:
1. Research & Choose the Right Card
Begin by determining why you want a joint credit card. Is it for earning rewards, consolidating debt, or maybe for building credit?
Compare credit cards based on interest rates, annual fees, rewards programs, and other perks. Then narrow down your list by looking for cards specifically designed for joint accounts or those that allow joint account holders.
2. Check Eligibility Requirements
Most credit card issuers in Canada require applicants to be at least the age of majority in their province or territory (18 in some places, 19 in others). Some credit cards, like those with premium rewards, require a minimum amount of annual personal or household income to qualify. You might need to provide proof of income or employment.
3. Gather Necessary Documentation
The application will require personal information from you and your co-applicant such as full name, date of birth, Social Insurance Number (optional but can expedite the process), address and contact information, etc. You may also be asked to provide:
Employment Information: Employer's name, position, and duration of employment.
Financial Information: Personal income, household income, and monthly housing costs.
4. Visit the Credit Card Issuer's Website or Branch
Most credit cards in Canada are issued by banks and credit unions. If you apply for a joint credit card from a financial institution, you typically have the option to apply online or in person at a physical branch. However, cards like CapitalOne and American Express do not have physical locations, so you will need to apply online.
Online: Most major banks and credit card issuers in Canada offer online applications. Fill out the application form, and make sure both applicants' details are accurately entered.
In-Person: If you're more comfortable applying in person or have questions, visit your credit card issuer's local branch, like a bank or credit union.
5. Complete the Application Form
Designate both individuals as co-applicants. Ensure all details are accurate to avoid processing delays or rejections.
6. Wait for a Response
Once submitted, the credit card issuer will review the application. This involves a hard credit check for both applicants. You'll typically receive a response within a few minutes if applying online, but it can take longer, especially if further review is needed.
7. Understand the Terms & Conditions
If approved, go through the cardholder agreement. Understand interest rates, fees, grace periods, and any other terms associated with the card. Both co-applicants should be clear on the terms and their responsibilities.
8. Activate the Card
Upon receiving the card in the mail, you'll need to activate it. This can usually be done online or over the phone. Both joint account holders should receive individual cards with different card numbers but linked to the same account.
9. Set Up Online Access
Register the card online to monitor transactions, make payments, and manage account settings.
Not All Issuers Support Joint Credit Cards
Unfortunately, not all credit card issuers support joint credit card applications from co-borrowers. It's not always easy to tell whether or not any given credit card will accept co-borrower applications. If there is a particular credit card you and a co-borrower are interested in, it is best to call and confirm if they accept joint credit card applications.
Who is a Joint Credit Card Best Suited For?
A joint credit card can be a financial boon, but it's not one-size-fits-all. It's a tool best suited for people who share a strong bond of trust, clear communication, and aligned financial goals. Here's who typically benefits the most from joint credit cards:
Couples: Whether you're married or domestic partners, shared finances might be on your radar.
Business Partners: Need a shared account for business expenses? This can be your answer.
Roommates: If you trust your roommate with shared living expenses, this can simplify things.
Tips for Managing a Joint Credit Card
Once you and your co-borrower have been approved for a joint credit card, now the real work begins. It's not just about shared spending but also shared responsibility. Here are some top tips to ensure smooth sailing while reaping the benefits of a joint credit card account:
Communication is Key: Discuss major purchases and communicate spending limits to avoid accumulating debt. Assign each other responsibilities, like who will be the one to physically make the payment each month, when and how will the other person pay their share, will each person use their card for specific expenses, are there any types of purchases that are off limits, etc.
Review Statements: You should both regularly review statements to ensure there are no discrepancies. This also helps to prevent surprises that could lead to conflict.
Scheduled Checkups: Set a regular day and time designated to review the joint credit card account and how your current arrangement is working out. This helps to hold each other accountable and prevent mismanagement before it happens. By checking in to see how the assigned roles are working for everyone, you can change whatever isn't working before it becomes a major problem.
How to Add an Authorized User: When a Joint Credit Card Isn't the Right Fit
If you're considering sharing credit card privileges but feel that a joint credit card might not be the ideal fit, adding an authorized user can be an effective solution. This allows another person to have a card under your account without making them legally responsible for the debt. Here's a step-by-step guide on how to proceed:
Evaluate the Decision
Before adding an authorized user, discuss the decision with the potential user. Because this person is not legally responsible for the debt and it won't impact their credit score (in most cases) there is less incentive to use it responsibly.
This makes an authorized user a higher risk for the account owner. Make sure there's a clear understanding of the spending limits and responsibilities, even though you remain legally responsible for the debt.
Contact Your Credit Card Issuer
The next step is to reach out to your credit card company. This can often be done through the card issuer's website, mobile app, or by calling the customer service number on the back of your card.
Provide Required Information
You'll typically need to provide the authorized user's full name, birth date, and sometimes their Social Insurance Number (SIN) or address. Some issuers might ask for additional details. Authorized users are not typically subject to a credit check.
Set Spending Limits (If Applicable)
Some credit card companies allow you to set a specific spending limit for authorized users. This can be an excellent way to avoid debt, keep spending in check, and ensure both parties are comfortable with the arrangement.
Receive the Card
Once approved, the credit card company will send an additional card with the authorized user's name on it. They can use this card to make purchases, but all spending gets billed to your credit card account.
Regularly Monitor the Account
Even with an authorized user, it's essential to frequently check statements to ensure all transactions are recognized and within agreed-upon boundaries.
Reassess Periodically
Situations change, and it's a good idea to revisit the arrangement periodically. If there are any concerns or changes in circumstances, discuss them openly and make adjustments as needed.
Top 3 Credit Cards Offering Free Secondary Cards For Authorized Users
Looking for free secondary cards for authorized users? For families, couples, or partners wanting to consolidate spending without the hassle of additional fees, these cards present an attractive solution. Here are the top credit cards that generously extend this benefit, making shared finances and earning rewards a tad simpler (and cheaper):
Tangerine World Mastercard
[Offer productType="CreditCard" api_id="5f344d1b92ec22115033b303″]
The Tangerine World Mastercard is an excellent no-fee cash back card that provides free additional cards for authorized users. You'll earn 2% cash back on up to 3 purchase categories of your choice, and 0.5% cash back on everything else. Additional card perks include, but are not limited to: free Boingo WiFi access, mobile device insurance, discounted access to airport lounges with a complimentary DragonPass, and more.
Scotiabank Scene Visa Card
[Offer productType="CreditCard" api_id="5f32b19192ec22115033b2d5″]
The Scotiabank Scene Visa Card is beloved for its flexible points program and offers free additional cards for authorized users. You'll earn 2 Scene+ Points per dollar spent at partner grocery stores, Home Hardware, and Cineplex entertainment. All other card purchases earn 1 point per dollar. You also get a 25% discount on select car rentals at participating AVIS and Budget locations.
BMO Rewards Mastercard
[Offer productType="CreditCard" api_id="5f298ccf68c746304bee1258″]
The BMO CashBack Mastercard is another rewards card that offers free additional cards for authorized users. This card gives you 3% cash back on groceries, 1% on recurring bill payments, and 0.5% on everything else. Additional card perks include Purchase Protection, Extended Warranty Coverage, 25% off select car rentals at participating National Car Rental and Alamo Rent a Car locations, and discounts on select Cirque du Soleil and resident Las Vegas Shows.
FAQs About Joint Credit Cards in Canada
What is a joint credit card?
Generally speaking, a joint credit card is a credit account that multiple users can access. Joint credit card holders are equally responsible for the debt, and how the account is managed impacts everyone's credit score.
How to get a joint credit card account in Canada?
If you would like a joint credit card, you and the other person will need to apply together as co-borrowers or co-applicants. Since many virtual application forms are designed under the assumption that the prospective borrower is applying on their own, you may have to apply in-person or via telephone. However, this will vary from issuer to issuer.
Can I freeze a joint credit card?
Generally speaking, joint credit cards can be frozen. However, since each individual credit card has slightly different policies, we highly recommend that you check the terms and conditions of your card for specifics. 
Do joint credit cards affect both credit scores?
Credit cards affect the credit scores of the official account owners. If a credit card is opened by two co-borrowers who both assume full responsibility of the debt, the card will affect both of their credit profiles. However, if someone is added to a credit account as an authorized user, they are not liable for the debt. As a result, it will not affect their credit score.
How do joint credit cards work?
When you get a joint credit card with someone, you are co-borrowers on the account. As a result, all parties are held equally responsible if the debt is not paid. Their credit score is also impacted by the credit card's history. Additionally, they can see the account's purchase history, redeem rewards, make changes, and more.
What happens to a joint credit card when a spouse dies?
If the surviving spouse was listed as a co-borrower or a joint account holder, they will be obligated to repay all debts associated with the credit account. If the surviving spouse was listed as a supplemental cardholder or authorized user on their late partner's credit card account, they will not have to personally pay off the debt. However, if a person owes money when they die, the value of their estate is used to pay back creditors. As a result, the bill may have to be paid via shared assets (or assets that you expected to inherit).
Can you get a joint credit card without being married?
Yes, you can apply for a joint credit card with a co-borrower other than your spouse. Likewise, you do not have to be married to someone in order to list them as an authorized user on your credit card.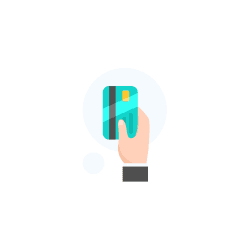 Find the best credit card for your needs