Requirements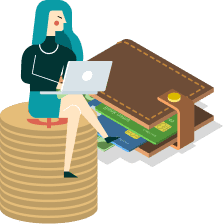 Canadian
Residency
Required
Income
Insurance
🛍
Purchase protection
Get up to 90 days of coverage for purchased items.
📆
Extended warranty
Triple the original manufacturer's warranty to a maximum of 1 extra year.
⚡️
Trip interruption
The trip interruption insurance of up to $2,000 per covered individual can provide peace of mind while traveling, for a maximum of $10,000 per trip.
❌
Trip cancellation
The trip cancellation insurance of up to $1,500 per person and $5,000 per account allows you to cancel your plans without worrying about financial loss if you become sick or have an emergency.
🏥
Medical emergency
In case of an unexpected medical emergency, you are covered for up to $5,000,000 for up to 21 consecutive trip days. So you can focus on recovering while Allianz handles the bills.
🦷
Travel accident
Travel accident insurance that comes with BMO AIR MILES®† World Elite®* Mastercard®* offers up to $500,000 per covered individual if they are injured or die while traveling on a common carrier such as a plane, car service, train, or cruise ship.
⏱
Flight delay
The BMO AIR MILES®† World Elite®* Mastercard®* comes with Flight Delay insurance, so if your flight is delayed for 4 hours or more, you are eligible for $500 per account per trip coverage.
Benefits
💎
Concierge service
You can request goods and services with a concierge service.
🌎
Worldwide customer service
You can contact customer services 24/7 from any location in the world.