KOHO-HO-HO for the Holidays and Rein-Deer in Those Unfair Credit Card Surcharges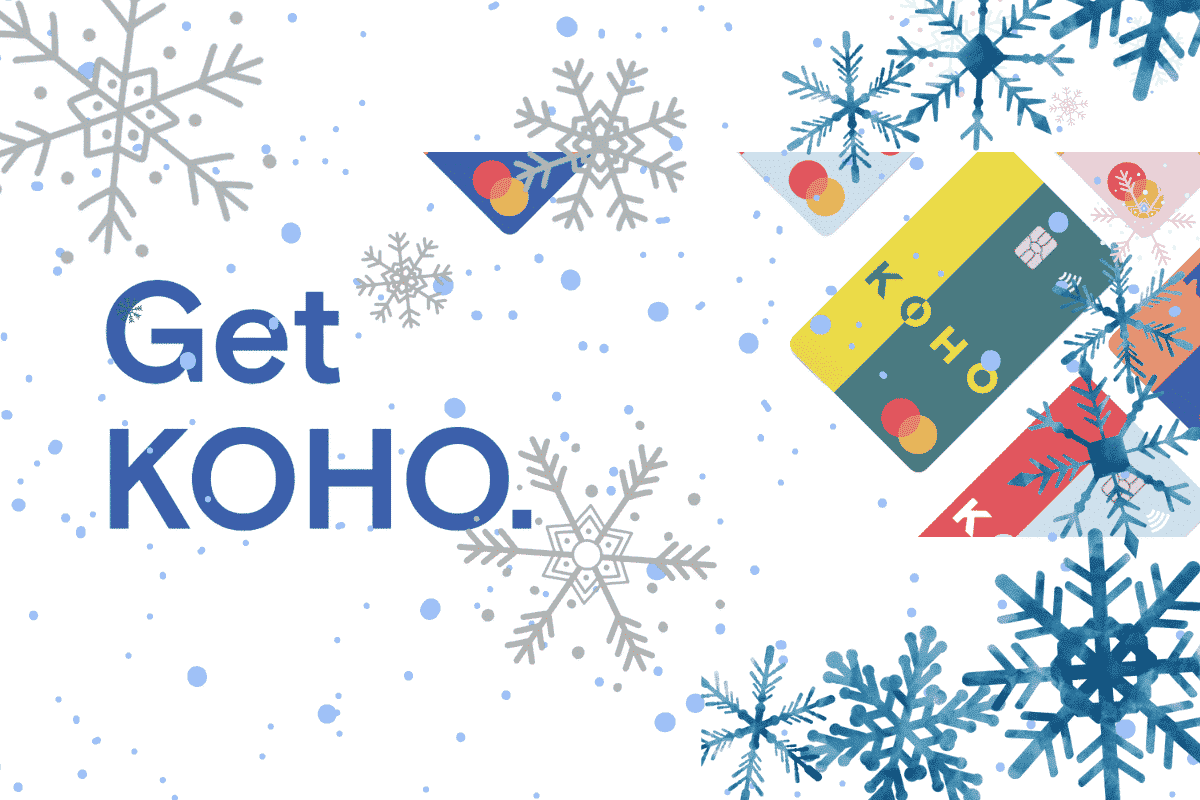 In Collaboration with KOHO
The holidays are here and so are credit card surcharges, ready to add extra stress to your holiday budget. And surcharges are the ultimate nepo-baby. Hear me out: you give a 2.4% tip to your credit card for no real reason other than the credit card companies wanted it and the government said, "Sure, sweetie." Boom! Credit card surcharges are now a thing.
Why can't credit cards help their users like KOHO? KOHO uses the Mastercard network so it is accepted everywhere. Plus there are no purchase surcharges – ever – and no punitive interest rates either.
[Offer productType="CreditCard" api_id="604aaa18e770040140f2203e" id="144191″]
Get more money back with KOHO this holiday season
It's true. KOHO will give you up to 6% back with their partnered merchants. Lots of good stuff there, from stocking stuffers to high end gear. But what if you're more of an eat-drink-and-be-merry kind of person?
KOHO will give their Easy plan users a 0.5% savings interest rate on deposits, and 1% cash back on groceries and transportation. So buy that cheese (1% back) and use your new fondue set (Black Friday score) to make the festivities even cheesier. And don't hold back on the atmosphere either: set your streaming service to Mariah.
For just $4 per month, KOHO Essential plan members get 0.25% cash back unless its groceries, food and drink, and transportation. Wait for it. Essential plan members get 1% cash back on groceries, transportation (Mariah!), food and drinks. You also get 4.5% interest on the first $500 of your balance, and a 2% interest rate on the rest. That Black Friday fondue set? You get 0.25% cash back.
KOHO Extra members, well, they pay $9 a month, but they won't when they realize that they can get 12 months for $84 dollars. That means $7 a month or a 2.2% savings. They also get 0.5% cash back on regular purchases (um, that's 100% more than the Essential plan) and 2% back on groceries, food and drinks, and transportation. That is 100% more cash back than the Essential and the Easy plan. Finally, they get a 4.5% interest rate on the first $1,000 of their balance and 3% on the rest. Oh, and they also get up to 6% back from partner merchants.
Subscribers to the Everything plan pay $19/month, but they are making the right choice if they plan on saving because they get a 4.5% interest rate on their entire balance. Everything also includes a 2% cash back on groceries, transportation, eating & drinking, and 0.5% on all other purchases.
Wait, you probably glanced over the part where KOHO gives you 2% cash back on transportation. Plus, you can try the paid plans for free for 30 days to see if you like it. 
Foreign exchange fees be gone
For KOHO Extra and Everything users, you get something you know you've needed forever: a break from foreign exchange fees.
If you go on vacation with your KOHO prepaid Mastercard, you avoid foreign transaction fees. Grab a coffee under a palm tree? You pay no foreign exchange fee. That rhymes!
When you use your virtual KOHO Prepaid Mastercard online at a store outside Canada, you save on foreign exchange fees. Again, Mastercard is a worldwide payment system, and KOHO Prepaid Mastercard lets you shop the world and avoid yet another type of surcharge.

Don't forget that KOHO already gives you up to a 4.5% interest rate on your balance. So when you load your money onto your KOHO Prepaid Mastercard, that cash earns something back just for being there. Plus, there is no limit to how much cash back you can earn in a year.
So, for your hard earned cash you get at least 0.5%+1%+5% … and maybe instead of 1% they give you 2%. That's a pretty sweet deal.
Instant approval and accepted everywhere with perks!
With KOHO's Prepaid Mastercard, you get all the perks of a Mastercard without the crushing conditions: no minimum income, no credit score requirement, no hard check on your credit file.
Do you know what else you don't get with KOHO? You don't get into debt.
You can use your KOHO Prepaid Mastercard online or in store. Everytime you use it, you get a reward. Plus, your cash back is in your account within a few days instead of months like with some credit cards.
Don't forget that with KOHO you have access to Mastercard Priceless Perks like online culinary courses from all over the world. You also have access to exclusive trips and discounts.
Did you just make money shopping? I think that you did.
Using your KOHO Prepaid Mastercard in November and December will make your January look a whole lot richer. So have yourself a happy holiday season. From now on, you've got KOHO to help your winter and your wallet be worry-free.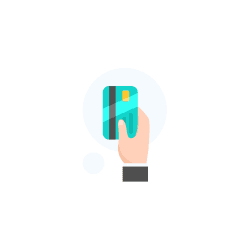 Find the best credit card for your needs