ScotiaGold Passport Visa Review for 2023: Food, Fun and Film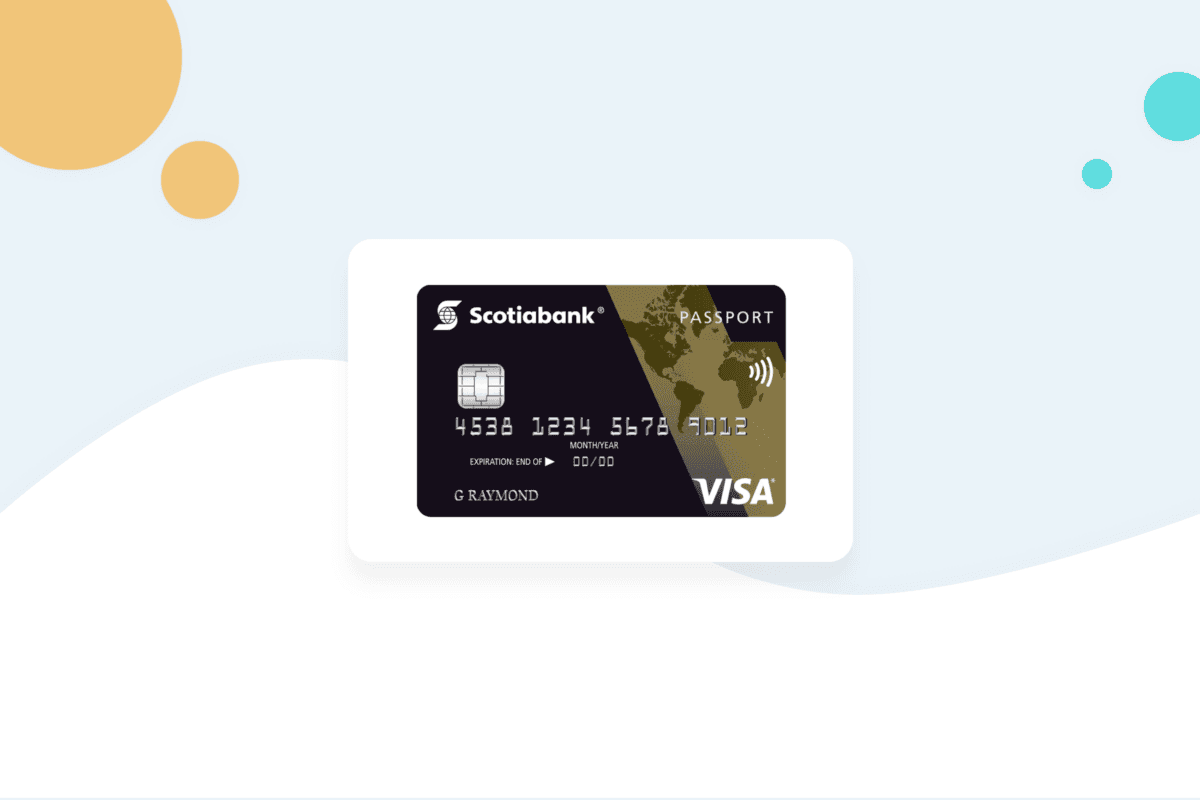 This card is all about sound, taste, and action. It is not pretentious and it doesn't see the point in waiting to have fun. It is into travelling, eating at restaurants available in any small, medium, or large city where you can just talk over appetizers and maybe play trivia. The ScotiaGold Passport Visa Card is made for entertainment and travel and not for status seeking.
The ScotiaGold Passport Visa sits at the top tier of the Scene+ Visa Cards. The Scotia Rewards program merged in 2021 with the Scene Rewards. Now cardholders benefit from travel rewards and entertainment loyalty discounts in one seamless program. 
Surprisingly, it has a minimum credit limit of $5,000 and no mention of any minimum income requirement. The new program is Scene+ and it makes the ScotiaGold Passport Visa Card not only more flexible but also more appealing.
The ScotiaGold Passport Visa Card Welcome Offer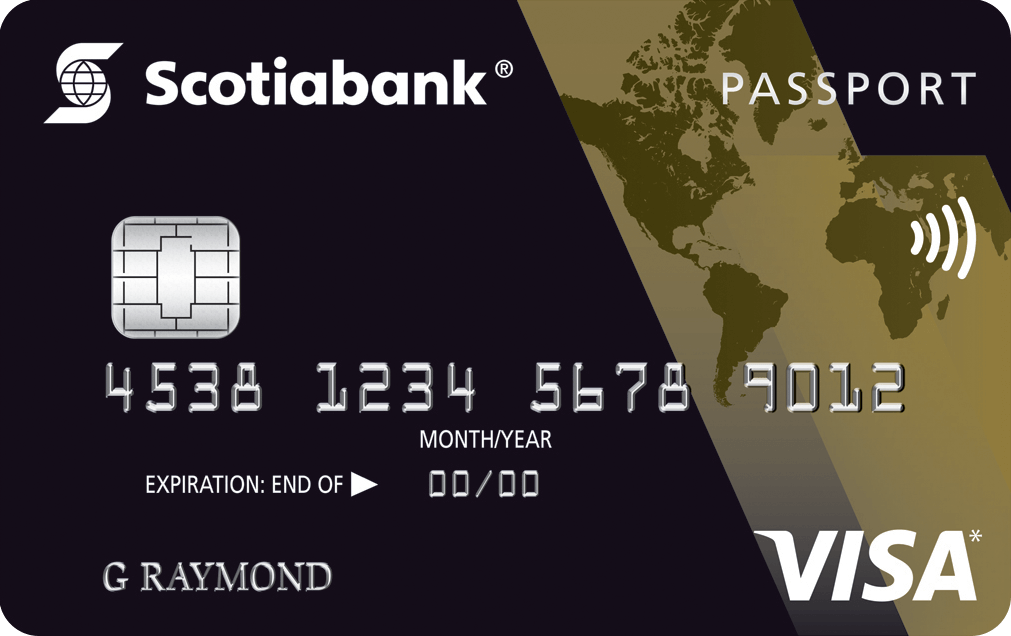 Annual fee: $110
Interest rate: 19.99% on purchases/ 22.99% on cash advances, balance transfers
As far as welcome offers go, it is decent. If you are a movie buff, your 5000 Scene+ points gets you a lot at your local Cineplex. You are eligible for two VIP movie tickets or $50 in movie food.
If you want to maximize your movie trip, your 5000 points become four regular or 3D movie passes. You can also use your points on entertainment at the Rec Room, the Playdium, or the Cineplex store.
What else can your 5000 points buy? When it comes to restaurants, it means $50 in food at over 800 restaurants nationwide including Harvey's and East Side Mario's. It works for dine-in and take-out.
If you want to buy alcohol with your points, you can. Of course, it is only in select locations. If alcohol isn't your thing, your 5000 Scene points translate to $50 in travel.
The ScotiaGold Passport Visa: a steady 1 Scene+ Point for every $1 spent
This is pretty good. Some other cards put their grocery and gas benefits as a percentage of spend. They make everything easy.
They also put limits on eligible amounts. The ScotiaGold Passport Visa makes it simple. If you spend $1 CAN, you earn 1 Scene+ Point, unless it is a Bonus situation. The only exception is for travel which we mention next.
Earning extra Scene+ Points and cash back
ScotiaGold Passport Visa is about fun and socializing. It also has partnerships with big names to earn cardholders extra points. When you shop at its partner businesses, you earn at least 3 Scene+ points per dollar spent. 
ScotiaGold Passport Visa and Cineplex
Everytime you use your ScotiaGold Passport Visa on movie tickets you get 10% off. It applied even on Tuesdays when tickets are already discounted. I kind of like the idea that you can watch movies for less money. Plus with the theater-going experience getting better and better, like VIP tickets and reclining seats, the rebate and the points you earn makes movie going very attractive. It also makes it more affordable.
Earn 5 points for every $1 spent on movie and entertainment purchases at Cineplex theatres
Earn 5 points for every $1 spent on the Cineplex store
ScotiaGold Passport Visa and Apple, BestBuy, Rakuten
You can order Apple products or something from Best Buy and earn cash back. Once again, the ScotiaGold Passport Visa focuses on media and entertainment. It is one of the only cards I've come across that taps into brands and outlets known for sound and vision.
In addition, cardholders earn money back in points when they shop with Scene+ Rakuten. It might add up to 20% more with Scene+ Rakuten. Another score for ScotiaGold Passport Visa and understanding consumer behaviour. Is there a better thrill than shopping and getting a cheque or points sent to you?
Scotiagold Passport Visa and authorized users
You can add authorized users. Each additional card has a $30 annual fee. However, any earned points go to the primary cardholder's account.
The ScotiaGold Passport Visa and travel
You earn 5% cash back on travel related purchases with the ScotiaGold Passport Visa and arrangements made with Scotia+Travel. You cannot get the Cash Back Rebate if the trip meets only one of those conditions. The fine print states that the cash back only applies to hotels, airfare, and car rental charged to the card. That means that vacation dining earns you the 1:1 ratio and no cash back.
The bare minimum amount of Scotia+ points that you can redeem for travel is 5000, which translates to $50 CAN. Of course, the details are again important. Every hotel or car rental transaction earns 3 Scene+ points for every $1 CAN spent. That is pretty generous.
Scotiagold Passport Visa cardholders can potentially save 25% on car rental. You pay for the rental with your ScotiaGold Passport Visa Card or with points. The only catch is that you have to book at a participating Budget or Avis location.
Traveling with Scene+Travel and your ScotiaGold Passport Visa is easy. There are no blackout periods. Still, you need to know about your travel insurance coverage.
ScotiaGold Passport Visa travel insurance
Manulife underwrites the travel insurance for ScotiaGold Passport Visa cardholders and Global Excel Management handles the claims. Overall, the travel insurance is not noteworthy. However, you can buy travel insurance from another provider. If you like the other perks and benefits of theScotiaGold Passport Visa and want supplemental travel insurance it is an easy fix.
Travel Emergency medical insurance
Believe it or not, the ScotiaGold Passport Visa has one of the best travel emergency medical travel insurance coverages of all of the Scene+ cards. It covers customers under age 65 for up to 25 days.
The ScotiaGold Passport Visa emergency medical travel insurance has a maximum of $1,000,000 CAN that covers diagnostics, repatriating you or your body, hospital stays and more. The coverage kicks in as soon as you leave your province of residence. Of course, there are exclusions like pre-existing conditions, elective or non-emergency treatment, and injuries you get while intoxicated. Always read the fine print!
Travel accident: common carrier insurance
In the event you are injured on a common carrier, you are covered if you purchased at least 75% of the ticket with your ScotiaGold Passport Visa or points. Well, that makes the case for not using cash. The coverage extends to the primary cardholder's dependent children and to an authorized user whose name appears on a card. Individuals are covered up to $250,000 CAN or a total of $500,000 CAN per incident.
Car rental collision, loss, or damage insurance
You are automatically covered by Collision Loss/Damage Insurance when you pay for a car under your own name with your ScotiaGold Passport Visa. You just have to decline the rental agency's coverage. The period is for a maximum of 48 consecutive days. For some reason, a car valued at over $65,000 is not covered. That leaves you a lot of choices.
Hotel/motel burglary insurance
Get this: you are only covered for motel or hotel stays within your home province, Canada, or the United States. You are covered up to $1000 in excess of what the hotel or motel pays you. Of course, not everything is covered. Anything transferable like tickets, cash, documents, and credit cards are not covered by the policy. If your room has a safe, you should use it.
What isn't covered by ScotiaGold Passport Visa travel insurance
The ScotiaGold Passport Visa's travel insurance bundle doesn't cover trip cancellation and trip interruption. In addition, it doesn't cover for flight delays either. I don't know why the coverage is made this way. Again, you can supplement this with your own travel insurance.
However, if your luggage is delayed more than 4 hours, you are insured for the cost of all checked baggage up to $1000 combined for all insured people on this same trip. If your luggage is lost, you are covered up to $1250. This does not apply to unchecked baggage.
Redeeming your ScotiaGold Passport Visa points
Redeeming your points is easy. This is where the fun happens again. You can redeem your points for travel, entertainment, tech products, and food.
Surprisingly, you can shop online at Apple or BestBuy with your points. Your points have to cover a minimum of 20% of the cost at Apple or Best Buy. That is pretty reasonable.
For dining, you can redeem a minimum of 5000 points. That translates to $50 off your bill. The maximum dollar amount you can redeem is $350. You cannot use points for taxes and tips.
Cardholders can redeem their points at Playdium and the Rec Room. These places are not in every province. However, it is another example of the ScotiaGold Passport Visa's focus on socializing even more than travel.
Who is the ScotiaGold Passport Visa card meant for?
This card is for people young-at-heart or just really into having fun. The card is built for socializing. It would likely make a great card for a young adult or a primary cardholder with kids old enough to be authorized users. You are not locked in to anything except booking travel through Scene+Travel. Your points accumulate fast and redemption is easy. There is nothing complicated about the ScotiaGold Passport Visa, and truthfully, that is a major plus.
The main drawback is its lack of trip delay or cancellation insurance insurance. But that should not be a dealbreaker. You can buy your own travel insurance. What you cannot replace on your own is the Cash Back Rebate or the points accumulation.
Click here to learn more and apply.
ScotiaGold Passport Visa Score
| | |
| --- | --- |
| Introductory Offer: | 3/5 |
| Rewards | 5/5 |
| Rates & Fees: | 3/5 |
| Perks & Features: | 4/5 |
| Total | 3.75/5 |
Benefits and Perks ScotiaGold Passport Visa Card
5% cash back on eligible travel booked through Scene+Travel
Simple to understand: 1 Scene+ point for every $1 purchase
Visa Zero Liability policy
Theft, loss, damage protection
Access to Scotia SelectPay (Buy Now, Pay Later)
Optional credit card protection insurance
No travel restrictions on trips booked through Scene+Travel
Save up to 25% on car rentals in Canada and the US when booked with participating Avis or Budget locations
Emergency medical insurance, delayed/lost baggage protection, rental car insurance, travel accident protection, and hotel/motel burglary coverage
Automatic enrollment in SCENE+ Program or linking to your existing membership
Earn and redeem points at restaurants and retail including Apple, Best Buy, and Rakuten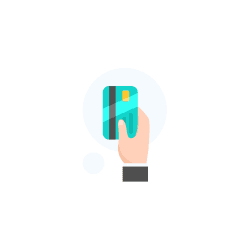 Find the best credit card for your needs