Bull Bitcoin Review: Buy Bitcoin and Pay Your Bills Online with Bull Bitcoin Exchange in 2022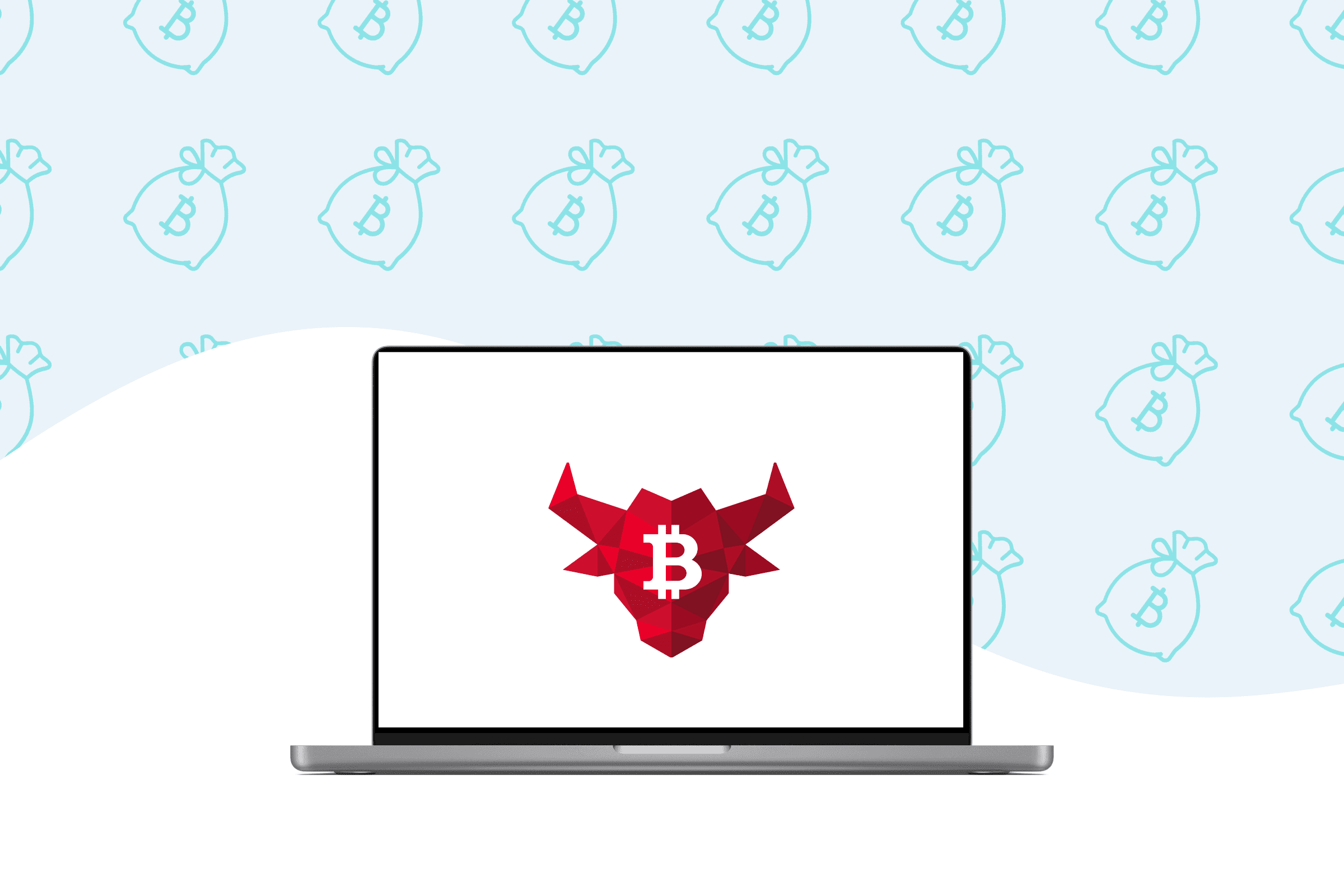 Bitcoin exchanges are growing and multiplying quickly. The latest we've tried is Bull Bitcoin. If this is your first rodeo with cryptocurrency exchanges, don't worry. The main thing about Bull Bitcoin is that it is not at all scary. It won't not seem like a typical crypto platform that but that might be a really great thing.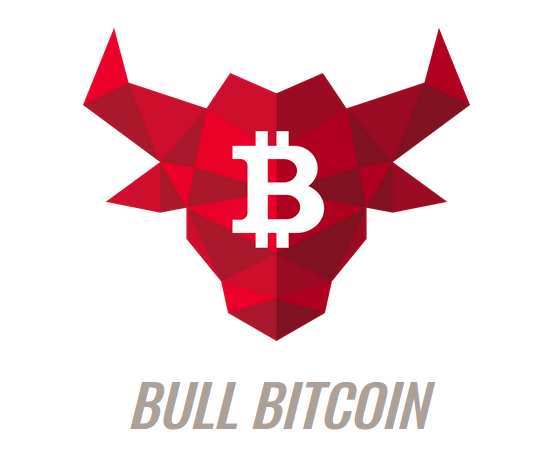 First impressions
First off, landing on the Bull Bitcoin page felt more like landing on a blog or news site, rather than a Bitcoin exchange. The front page was loaded with text and even has a Youtube video of a bull to help accentuate the bullish brand of Bull Bitcoin. Another reason that it felt different was because it is simply a Bitcoin exchange. It lacked the busy-feel that other exchanges have because there was no coin list, no active charts or coin displays or hype about altcoins, just the simple dashboard on the left, and information about buying and selling Bitcoin.
After getting over the feel of the site, and looking into some of the tabs, it became clear that Bull Bitcoin takes buying and selling Bitcoin very seriously and has setup a dedicated business to serving Canadians who want to buy small amounts of Bitcoin, as well as dedicated services for clients who want to make large transactions of over $1 million CAD or higher.
The site is unique since it doesn't have the traditional trappings of a crypto site. There isn't any altcoin hype, contest or promoted product. In spite of this, the longer I stayed on the site, the more I felt like I was at a good spot for buying and selling Bitcoin in Canada, and that many of the custom solutions offered by this site, such as paying your bills with Bitcoin, would be great options for using my Bitcoin to pay my phone bill or utility bill. So after about 5 minutes of exploring the site, I decided to register and make a deposit.
The registration process
Signing up at Bull Bitcoin is easy and straightforward and requires just a few steps to get entry and access to the trading zone. First you simply enter your email and password and stipulate whether you are using a personal or corporate account. If you have a Referral Code, you can click on 'I have a Referral Code' to register it. Bull Bitcoin send you a registration link and also brings you to a page where you fill in more information
Getting a registration link
The registration link for the email is sent automatically and you will need to click the verification link inside it. After you click the verification email, you are brought to your dashboard. Here you have more personal information to fill in.
Updating your account status
To update your account status, you click on "Set up missing informations." You need to fill in your standard information like name, phone, address, date of birth, and occupation. At this point, your email address is already verified.
Your phone number is verified through a text message using SMS or via a Call Me feature where they send you a code that you then verify it. Now the verification level for the Registered and Limited Access is complete.
Additional documents to help verify your identity
Since this service involves personal information and financials, Bull Bitcoin has to perform a Know Your Client (KYC) verification. It is there to protect everyone involved. To help with this, you can upload documents that the platform with verify. It usually takes one day.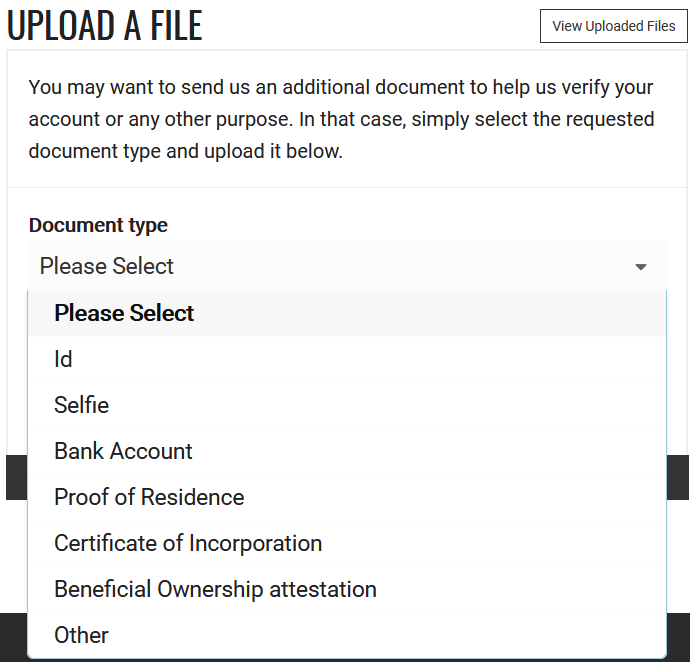 KYC verification
There are three levels of verification that are part of the KYC process at Bull Bitcoin, each granting higher levels of access to the platform and increasing buying and trading privileges. They are:
Registered with no deposit options: Once you register with your email and password, you are considered a registered user, but have no privileges or deposit or withdrawal options. You are at a very basic level and need to verify more information in order to actually use the exchange.
Limited (L-CAD) – To achieve the Limited status, you need to complete the process mentioned in the previous section. Once complete, you will be able to send Liquid CAD, or L-CAD, a liquid form of Canadian cryptocurrency that runs off the Liquid protocol. Bull Bitcoin has an exclusive partnership with Liquid, a cryptocurrency provider that allows for Liquid CAD, or L-CAD to be deposited without higher level identity verification. Once an L-CAD deposit is made however, you will need to complete the registration process to get verified so that withdrawal options can be performed.
Getting fully verified:The requirements to become fully verified and eligible for all the services are to enter your date of birth, occupation, and get your Identity verified. Once you have completed these steps you will have the following available services:
Available services on Bull Bitcoin
As you can see, getting fully verified has its perks and advantages because it allows for fully integrated payment options, deposit and withdrawal options, all at higher limits. You can go as high as one million CAD. This offers a seamless and high volume opportunity for people who want to buy and sell Bitcoin without any other coins except for L-CAD.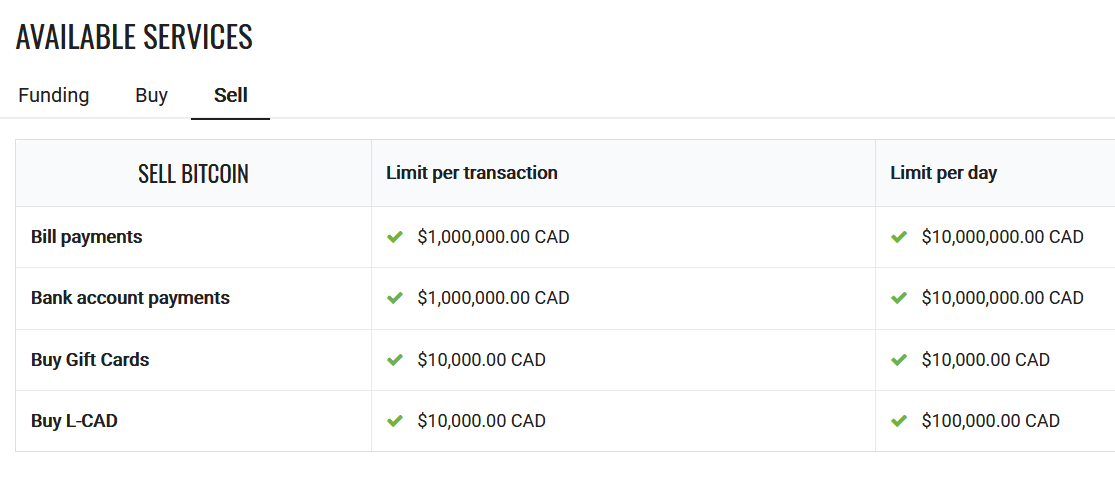 Making your first deposit
Once verification is complete, your deposit options become available. The deposit options include E-Transfer, Wire Transfer, Desjardins Transfer, and Deposit L-CAD. The fastest payment method is the E-Transfer, provided by Interac, and usually takes places quickly, maybe up to an hour for processing. Wire Transfers take 2 to 3 days, and other transfers take place within 1 hour to 3 days depending on speed of processing. For my deposit, I decided to go with the E-transfer since there was no Bitcoin deposit option. Truthfully, I thought this was kind of strange since it is a Bitcoin exchange.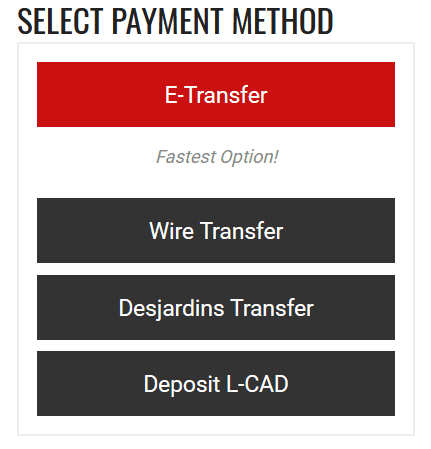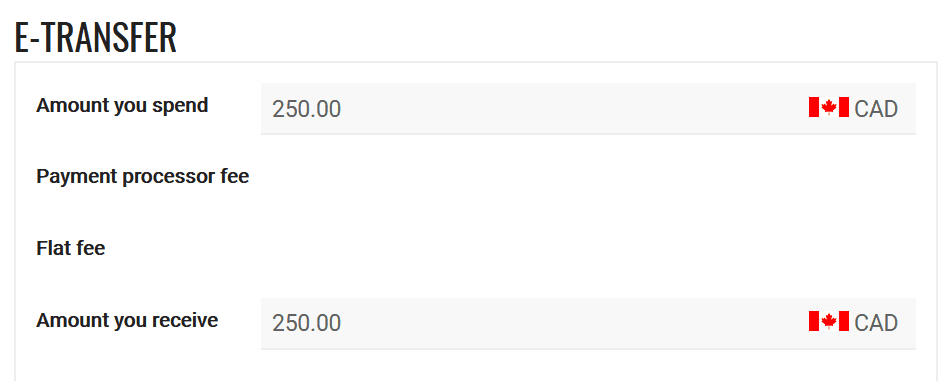 I was slightly surprised to see that there was no credit card or gateway options for purchasing, but most Canadians use E-Transfer anyway, so it was not a huge deal that some of the other popular deposit options were missing.
The E-Transfer was for $250, and I wanted to buy some Bitcoin and hold it during the current price dip. One of the cool things about the Bull Bitcoin exchange is that there are no fees on funding your account. The $250 I deposited stayed at $250 without any other charges or fees being taken from the lump sum. 

Once the funds arrived in my account, it was time to buy some Bitcoin, which I noticed there were also no fees to buy Bitcoin either. The only time fees are applied is during the sell process, and these fees are incurred as flat commissions that the Bull Bitcoin exchange garners from each sell trade.
Buying and selling BTC on Bull Bitcoin
Once you have funded your account, it is time to make a Bitcoin purchase. There are no complex order books, charts, or buy and sell statistics on the order page, and there are no complex order functions. It is a very straightforward buy and sell feature where you enter how much you want to spend then click a button to purchase. The purchasing area looks like this, where you enter how much you want to spend and it automatically converts it into a BTC value that you will receive: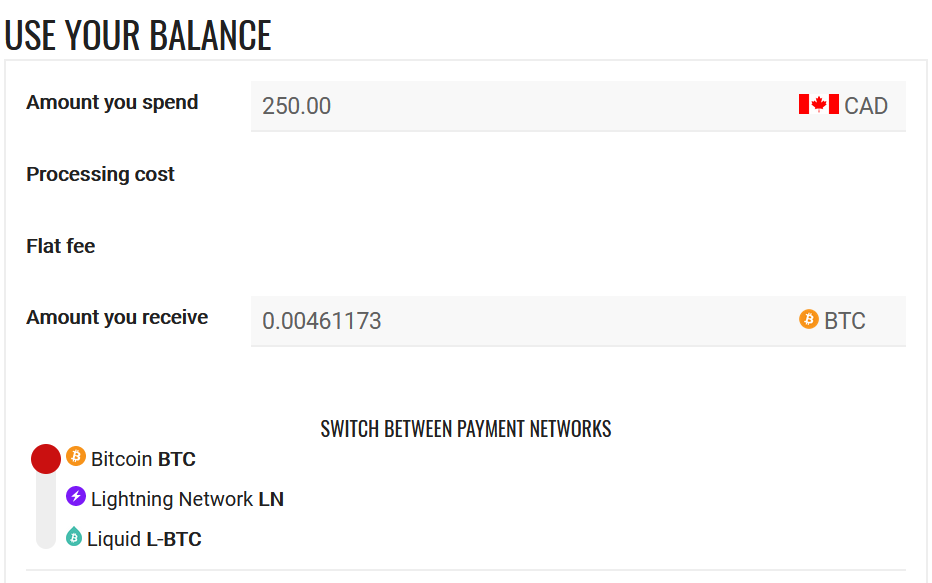 It was slightly strange not having all the trade order options such as stop orders, limit orders, etc. The only option was the market order. It was also strange because it didn't show the buy price of the Bitcoin, just how much you want to spend and how much you would receive.
I felt like I needed to check the market price from an external site and then calculate how much I would receive to make sure I was getting an accurate price point because while I was not paying commissions or fees, I realized that I was paying a slightly higher price for my purchase than some of the other exchanges that were selling BTC at a lower price. In this regard, I felt there could have been another tab showing me the market price of the purchase for more transparency during the buying process.
Selling coins was again somewhat of a mysterious process because it did not show the sell price of BTC when I went to sell. Another confusing option was a slider box at the bottom of the sell order area that allows the user to switch between the Bitcoin Network and the Lightning Network. This made me a little nervous and unsure about if the transaction would work, if I was on the right network or not, or if I needed to do something extra to make the trade happen. I just left the order as is, and didn't switch networks or toggle the switch as I didn't want to mess anything up, but this was a little distracting for new traders as there was no explanation around this feature during the sell process.

There was some fees during the sell process, and they are calculated based on volume: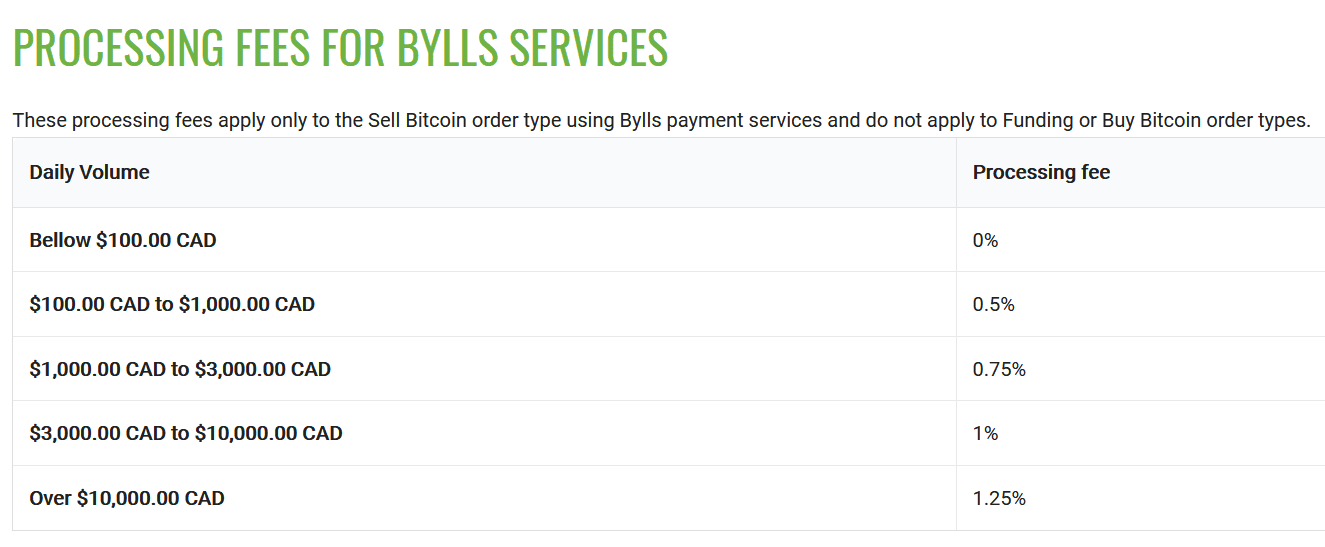 Bull Bitcoin and paying your bills
First and foremost, Bull Bitcoin is not in the business of being a multi-currency crypto exchange. They make it very clear that their focus is on Bitcoin, even though they still offer the Liquid CAD option for deposits and gift cards, and they do a very good job at creating a marketplace for buying and selling Bitcoin. One of the most novel things about the exchange is the option to pay bills using Bitcoin, with over 14,501 companies listed on the Bylls profile, users can pay any utility, phone, or any other bills they may have through a BTC withdrawal option. Other than Shakepay, Bull Bitcoin is the only other exchange that lets you pay your bills.
I found this to be very appealing, but at the same time, slightly redundant, as there is no way to deposit BTC from other exchanges or wallets. The money that comes to Bull Bitcoin comes from the bank, so why not just pay your bills through the bank? If one could deposit BTC to the exchange, then this would make Bull Bitcoins much more appealing because often profits from trading altcoins and other coins are achieved, and if one could send profits from other exchanges to Bull Bitcoin and pay bills, then it would make it even better.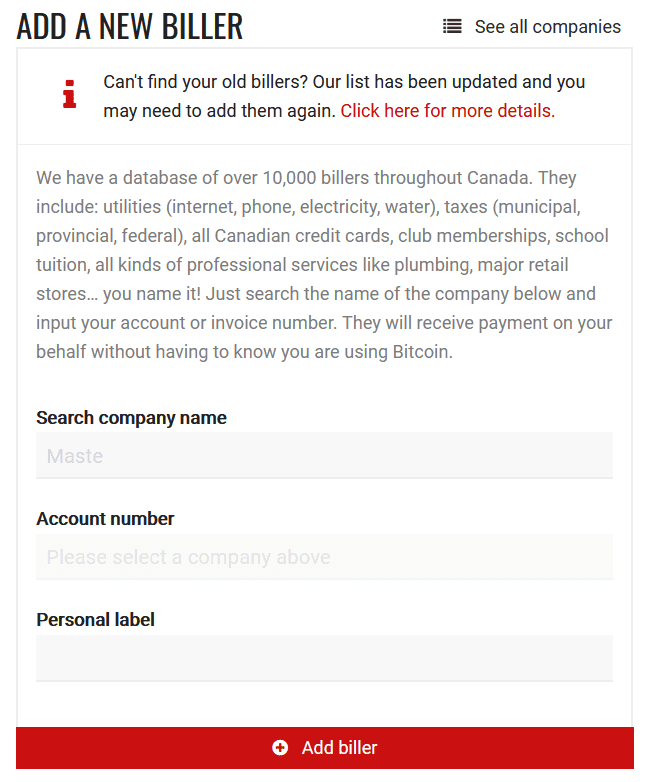 Bull Bitcoin recap
Overall, the experience was straightforward and convenient regarding a bank to exchange buy and sell model, with the Bylls withdraw option adding an extra twist to an overly generic, simplified exchange format. Lacking the bells, whistles, charts, and order options that come standard with other exchanges that offer multi-currencies, Bull Bitcoin keeps your attention focused on one thing: Buying and Selling Bitcoin. For those interested in BTC, and BTC alone, Bull Bitcoin is a great place to get started on your Bitcoin buying adventure. Those looking to trade regularly, make more complex orders, or dabble in altcoins will want to look elsewhere.
Lastly, on the upside, this exchange is good for buyers looking to buy and hold for the long-term and potentially use gains to pay down bills. Hypothetically, if one were to buy $500,000 worth of Bitcoin, and it were to climb in the long-term, then one could simply pay their bills using the interest and profits from their investments right from the Bull Bitcoin exchange interface. Having Bylls payment option, again, is the most novel thing about the exchange, and compensates for some of the other areas where it is lacking. Users interested in BTC and bill payment options will enjoy the upside of trading on Bull Bitcoin with its easy KYC and deposit options, zero fees on deposits purchases, and interesting and unique withdrawal options. For more complex trading order options and altcoin possibilities, try some of the other popular Canadian exchanges.