20 Altcoins that Could Disrupt the World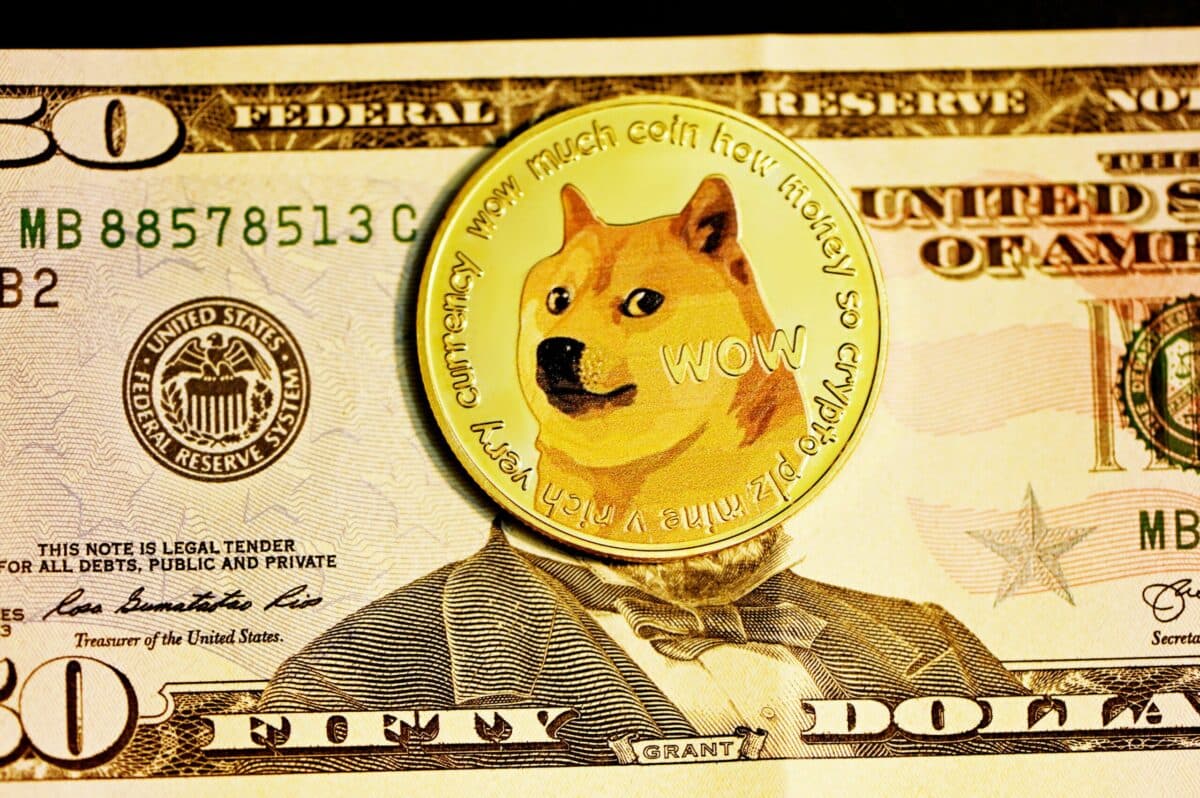 Altcoins or cryptocurrencies other than Bitcoin, come in the hundreds. Each with its own twist on blockchain technology and intended uses. We examine the 20 most promising altcoins. This list covers coin worth, coin use, and popularity. You need to consider all of this before putting any coin in your digital wallet.
#1 Ethereum (ETH)
Ethereum is somewhat different from other cryptos, it serves as a programming language as well as a crypto coin. As a result, ETH is exceptionally popular with software developers and top companies, such as Microsoft. ETH is a great crypto coin in which to invest, as companies, such as Microsoft, continue to express interest in advancing ETH technologies.
With its smart contracts that automatically execute when conditions are met and non-fungible tokens (NFTs), Ethereum is a cryptocurrency and blockchain platform that programmers love. Ethereum has also grown rapidly. In only five years, it rose from around $11 to over $3,000, a 27% increase.
ETH is built on the Ethereum blockchain and is second only to Bitcoin in terms of market value. The system withholds or conducts transactions based on actual-world occurrences. For example, the United States Postal Service has submitted a patent to use ETH's blockchain technology. It would make the mail-in voting system more transparent and less vulnerable to fraud while protecting voter anonymity.
Etherum is influential on the crypto market, as its transactions go faster than Bitcoin's (BTC), taking under 5 minutes, depending on user activity. The coin's global popularity is pronounced, as ETH has an estimated 600,000 active wallet addresses. Among cryptocurrencies, ETH is a force to be reckoned with.
#2 Litecoin (LTC)
Litecoin is a solid choice as a cryptocurrency. Its popularity has grown, primarily because of Coinbase, a well-known venue for buying and selling cryptocurrency on the Internet. Litecoin features fast transactions, and Bitcoin ATMs support its use. LTC is based on Bitcoin's technology. It is constantly upgraded to help it run quicker and better.
Former Google developer Charlie Lee created Litecoin by enhancing the original Bitcoin algorithm to produce speedier tokens. This makes Litecoin more accessible and faster than Bitcoin.
Litecoin has 84 million units, compared to 21 million for Bitcoin. Many observers believe Litecoin's volume makes it less vulnerable to attacks than other cryptos. Simply put, Litecoin attacks are less disruptive to the system as a whole, like throwing a rock into a pond vs. one of the great lakes. Litecoin has experienced competition throughout the sector and mostly from Bitcoin. Yet it has remained a successful alternative investment instrument.
#3 Tether (USDT)
Unlike other altcoins, which carry high volatility, Tether is a stablecoin, backed by the Euro and U.S. dollar. Therefore, USDT, from a hypothetical standpoint, keeps its value in relation to either of those denominations. As a result, Tether's value is more consistent than other cryptos and is favored by investors, worried about more volatile coins.
#4 Cardano (ADA)
With its early use of proof-of-stake validation, Cardano stands out among the crypto crowd. Since transaction verification is no longer competitive or problem-solving is greatly reduced, this technique speeds up transaction times and reduces energy consumption and environmental impacts. In addition to smart contracts and decentralized apps, Cardano's native token, ADA, powers smart contracts and decentralized apps.
When compared to other major crypto currencies, Cardano's ADA token has grown more gradually. ADA cost $0.02 in 2017 and, today, as of September 30, 2021, is $2.10; a 10,500% rise.
Cardano is a popular cryptocurrency for numerous reasons. One is due to Cardano's price momentum in the first three months of 2021. From $0.182 in early January to about $1.45 in late February, the digital coin's value corrected to $1.00.
Smart contracts within Cardano networks also have given the cryptocurrency a notable place in the market. While the crypto coin has developed slowly, it is now, unexpectedly, a top contender. Because of its scalable network and fast transaction times, Cardano is touted as one cryptocurrency to include on an investor's Watchlist.
#5 Binance (BNB)
You may use Binance Coin to trade and pay fees on one of the world's major crypto exchanges.
Binance Coin, which was launched in 2017, has evolved beyond simply allowing trades on Binance's exchange platform. It may now be used for commerce, payments, and even trip reservations. You can also exchange the coin for other cryptocurrencies like Ethereum or Bitcoin. As of September 2021, the coin has increased from $0.13 to nearly $500, a 385,000% increase.
#6 Uniswap (UNI)
Uniswap is another top-ranked crypto. Behind the UNI currency is Uniswap, a global decentralized exchange. Formed in 2020, Uniswap is a DeFi-based product. However, it has already reached important milestones and is currently one of the top decentralized finance (DeFi) currencies.
Following its launch, the digital coin's value rose from $9.00 to a new high of $44.00 on March 8, 2021. Because Uniswap is the first decentralized exchange to enable margin and leverage trading, analysts feel current pricing is below its projected future growth.
#7 Ripple (XRP)
In addition to decreasing expenses, Ripple (XRP) is a blockchain solution developed for big financial institutions. Ripple now has over 75 large financial institutions like Westpac, MUFG, UBS, and American Express, supporting its use. XRP is the native token used on by ripple. It acts like a middleman between two currencies. For example, instead of an expensive wire transfer, a bank could buy XRP and send it to any other institution in the world. The recipient would then cash out XRP into its own currency. XRP was $0.008 at the start of 2017. On Sept. 30, 2021, it was worth $1.22, an increase of over 15,000%. It can be used to facilitate exchanges of various cryptocurrencies and fiat currency types.
#8 Solano (SOL)
Solana employs a hybrid proof-of-stake and proof-of-history approach to execute transactions swiftly and securely. The platform is supported by its native token, SOL. SOL began trading at $1.00 in 2020. By August 30th, 2021, it was $147, a gain of nearly 15,000%.
#9 Polkadot (DOT)
Polkadot or DOT seeks to link multiple blockchains so that they can operate in synchronization. In 2020, Polkadot was launched with a vision to revolutionize cryptocurrency management by using blockchain technology. The price for the crypto has risen almost 590% from $8.00 to $47 between September 2020 and September 2021.
#10 DASH (DASH)
Dash (DASH) is a decentralized blockchain-based digital currency alternative to PayPal. Dash is a cryptocurrency that aspires to make technology accessible to the ordinary user. It was created to make the global payment system, think WesternUnion, faster and less expensive. It launched in 2014 and started trading at around $6.00 a coin. On September 30th, 2021, the price had risen to $211.00.
#11 Monero (XMR)
In comparison to Bitcoin and other crypto currencies, Monero (XMR) is considered a privacy currency. As a result, casual users and investors have been flocking to XMR and it has gained a good deal of press. With Bitcoin, you can trace transactions back to an original wallet. But Monero looks to make that impossible to protect the identities of both senders and recipients.
#12 Zcash (ZEC)
Bitcoin, Litecoin, and other cryptocurrencies have a direct competitor in Zcash. It aims to become a common payment method for customers. For better security and anonymity, individuals like Monero (XMR).
#13 Bitcoin Cash (BCH), not the same as Bitcoin
Bitcoin Cash, also known as BCash, is both popular and valued. Despite its reference to "Bitcoin," Bitcoin Cash is not the genuine Bitcoin, nor a spinoff of the same coin. Because of this misunderstanding, many investors believe they are buying Bitcoin instead of Bitcoin Cash. As a result, it is hard to determine the continued popularity of this cryptocurrency.
#14 Dogecoin
A simple crypto coin for payments, Dogecoin (DOGE) does struggle to compete with Litecoin and Bitcoin. However, its emblem, a Shiba Inu meme, has done wonders for its image. Dogecoin is by far the most fun cryptocurrency of all cryptos out there. In January 2021, a Reddit group named SatoshiStreetBets elevated Dogecoin's stock, sending its price over 800%.
Celebrities and billionaires like Elon Musk have made Dogecoin popular. As a result, Dogecoin has quickly become a popular cryptocurrency alternative. Unlike Bitcoin, there is no limit to the amount of Dogecoins that can be generated, making the coin subject to depreciation as supply and demand grow. In 2017, Dogecoin was $0.0003. On September 30th 2021, it was worth $0.26, over 86,000% gain.
#15 Golem (GLM)
Golem (GLM) is an initiative to decentralize cloud computing. Websites and services will be hosted entirely on consumers' PCs. It is an open, peer-to-peer marketplace that allows people to buy and sell cloud storage and computing power. The GLM altcoin powers the network.
#16 NEO
NEO represents a Chinese crypto coin. China's position on crypto coins has made it difficult for NEO (NEO) to establish itself in the marketplace. Nonetheless, NEO continues to bounce back, taking a lead at the same time. If China ever bans other crypto coins, this coin may turn into a major cryptocurrency.
#17 EOS
EOS, which directly competes with Ethereum, promotes itself as a no-cost way to execute payments, a first among cryptocurrencies. However, many financial professionals feel uncertain as to the ability of the crypto to match ETH's large following. It also serves as a platform that allows programmers to build decentralized apps (DApps).
#18 USD Coin
USD Coin is an Ethereum-based stablecoin, made as an alternative to the US dollar. Because of its stability, the coin will always remain equal to the US dollar in value. Therefore, this coin is a less risky investment than other cryptocurrencies, which function outside of the mainstream. The coin can be used anywhere to complete international transactions.
#19 Stellar (XLM)
Stellar or XLM represents an open-sourced blockchain model that promises to revolutionize international banking, offering more affordable and quicker payments. It was created by one of the Ripple co-founders. Instead of being geared towards big banks, XLM aims to offer faster, less expensive global money transfers for everyday people.
#20 OMG Foundation (OMG)
Financially based on the ETH blockchain, OMG enables companies to quickly and cheaply accept payments in crypto or fiat currencies. Large companies, such as McDonald's, are using it in Asia. OMG also has a large number of investors and advisors behind it, one of which includes SMBC, or the Sumitomo Mitsui Banking Corporation in Japan.