How To Buy USDC In Canada?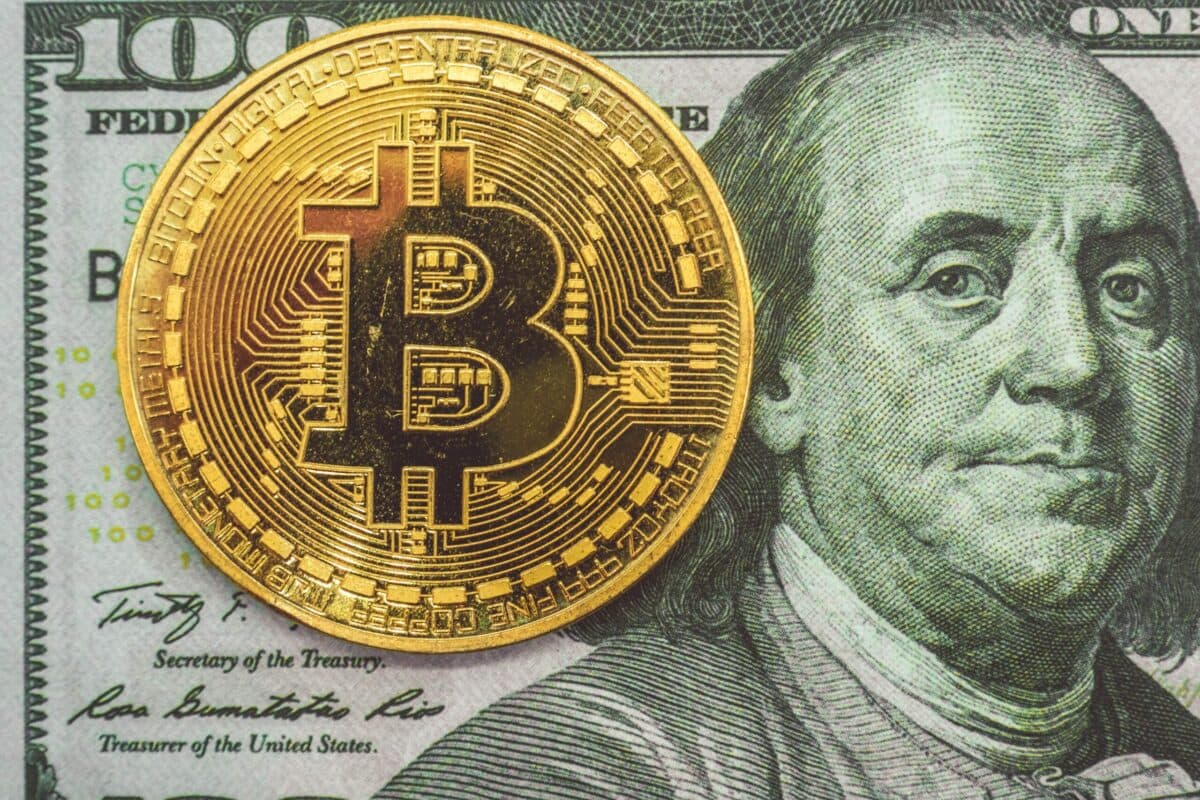 Sponsored by CoinSmart
You can buy USDC with CoinSmart*, a publicly listed Canadian crypto trading platform.
USDC or USD Coin is one of the most popular USD-backed stablecoins out there.USDC is governed and maintained by CENTRE. CENTRE is a consortium founded by peer-to-peer payments technology company Circle and Coinbase, one of the public crypto trading platforms in the world. USDC was launched in September 2018 and is issued on the Ethereum, Algorand, Stellar, Solana, Avalanche, Celo, Flow, Hedera, Kava, Nervos, Polkadot, Stacks, Tezos, and Tron blockchains.
*Please Note: CoinSmart is now part of WonderFi and the platform is not accepting new signups. If you're looking for the best crypto experience in Canada, we recommend signing up for Bitbuy, another licensed Canadian cryptocurrency trading platform operated by the same parent company, WonderFi. With Bitbuy, you will get access to an improved experience on web and mobile, staking rewards, Private Wealth services, and an advanced trading interface.
What is a Stablecoin?
Stablecoins have become one of the most critical components of the crypto ecosystem. They are essentially cryptocurrencies that are pegged 1:1 to a particular currency – primarily the US dollar. The idea is deceptively simple. The company that wants to issue the stablecoin must hold an equivalent amount of USD in their bank account. This amount acts as collateral to the stablecoin token.
So, why use a stablecoin? After all, aren't wild volatility swings at the core of what makes cryptocurrencies so romantic? Well, turns out there are plenty you can do with stablecoins:
Stablecoins are used as trading pairs in exchanges that don't have a fiat on-ramp.
During moments of extreme volatility, moving your positions to stablecoins can help secure your wealth.
Several crypto companies that hire talent from all over the world pay their salaries via stablecoins.
Stablecoins are also helpful for cross-border remittances and money transfers.
USDC and USDT
USDC and Tether's USDT are the two biggest stablecoins in the world. USDT came first and has gathered a huge following due to its high liquidity and ease of use. However, this liquidity comes at a price. Tether has a history of malpractice which includes, and is not limited to, unknown offshore bank accounts, inconsistent auditing, etc.
USDC has taken a transparency-first approach via several key partnerships with financial institutions and banks like Visa and Signature Bank. CENTRE has also partnered with the accounting company Grant Thornton, LLP. The latter is responsible for continually attesting USDC. Interested parties may find Grant Thronton's monthly attestation reports on CENTRE's website. CENTRE has taken this step to improve the transparency of its USDC reserves further.
How does USDC ensure stability?
As mentioned above, every USDC token minted by CENTRE needs to be backed by a real USD in the company's bank account. Let's break down how the interaction works:
The user deposits their USD to CENTRE's account and gets USDC in return.
The user can reverse the exchange at any time to get back their USD.
CENTRE may burn the tokens they have if the peg is unbalanced to bring the token back to $1.
Grant Thornton LLP oversees the entire process to make sure that every single USDC is redeemable for dollars.
How to buy USDC in Canada
You can easily buy, sell, and trade USDC on CoinSmart. There are two reasons why CoinSmart comes highly recommended:
The platform has a beginner-friendly interface and allows you to buy crypto with CAD/USD/EUR.
The platform is completely regulated, and extra care has been taken to secure user funds.
Follow these steps to buy USDC on CoinSmart:
Finish the verification process.
Fund your account with Interac.
Buy USDC.
It really is a simple four-step process!
USDC: looking forward
Tether's USDT is still the leading stablecoin in the market with a staggering $72 billion cap. However, their shady business practices have not held them in good stead. USDC, on the contrary, has taken a transparency-first approach from the very beginning. There are currently ~37 billion USDC tokens in circulation, and it regularly features in the top 10 coins by market cap list.
Furthermore, as previously mentioned, Visa announced that they would be using USDC to settle transactions over Ethereum. This is a testament to the tremendous business value that USDC could potentially bring into the crypto ecosystem in the future. So, what are you waiting for? Come over and get your USDC on CoinSmart.