The ZooCoin Decentralized Exchange Platform: Our First DEX Review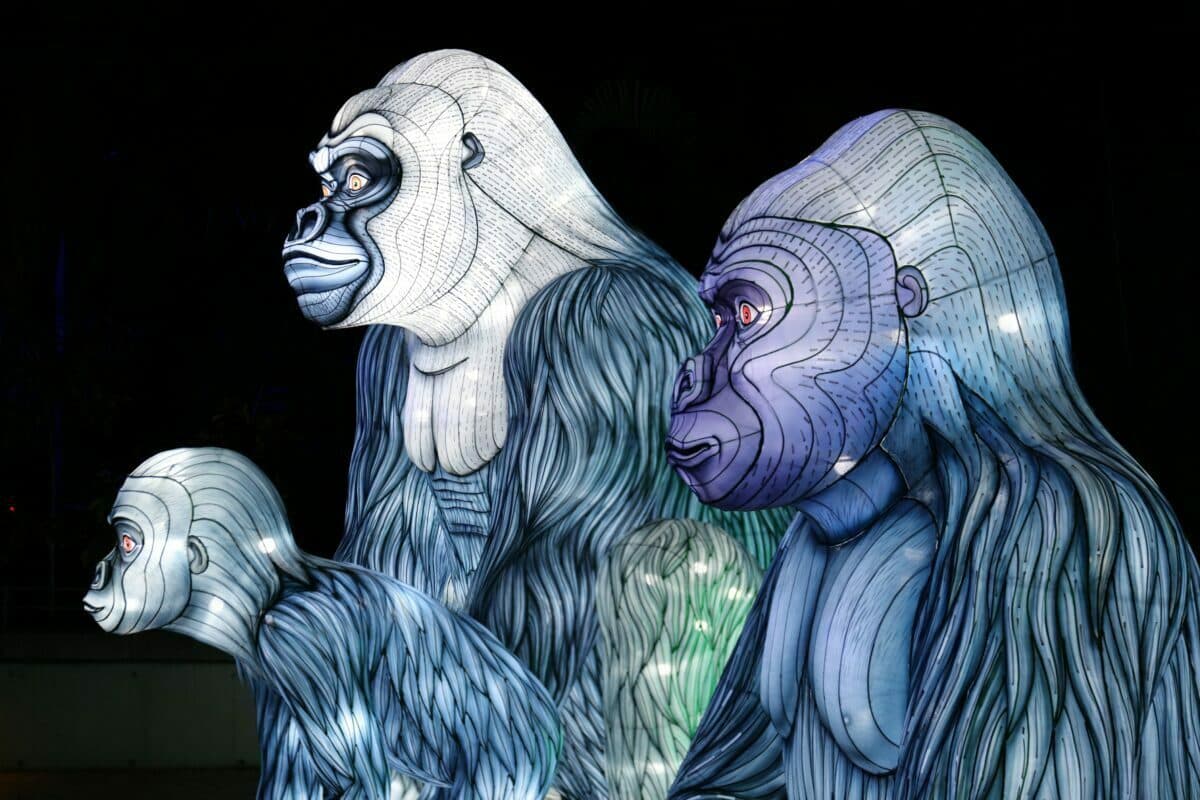 It's a zoo out there. Thanks to decentralized exchange (DEX) platforms like ZooCoin, taming the crypto-beast has never been easier. ZooCoin is a new cryptocurrency platform that operates on the Fantom blockchain network. It also has its own native token, called ZooCoin (ZOO), that can be used to interact with the platform's various applications. This particular DEX stands out from the competition because it provides several seamlessly integrated features that help you trade, track, and manage your digital assets in one convenient place.  
Not to mention, crypto investors will appreciate the high-brow interface design that restores sophistication to an otherwise childlike aesthetic common in this space. It's basically the Jason Mamoa of Dex platforms; it looks good and its versatile. So, are you ready to use a decentralized exchange? In our very first DEX review, let's take a look at the ZooCoin platform and the key features that make it unique.
But first, what is a DEX? 
Decentralized exchange platforms (DEX) are very similar to centralized exchange platforms (CEX). However, there are several key features that differentiate the two. For the sake of brevity, I will stick to the basics.
The most important difference is the absence of a third-party intermediary to facilitate transactions, like a broker or a bank, for example. Unlike centralized exchanges (CEX), most decentralized exchanges (DEX) like ZooCoin cut out the middleman to offer anonymous, automated, peer-to-peer transactions. On a DEX, users are solely responsible for storing their own crypto assets off the platform in a private digital wallet. 
For the crypto-evangelist, DEX platforms like ZooCoin are essential for maintaining complete control over their crypto while protecting their privacy within the digital economy. You do not need to create an account or provide any personal information to use a DEX. These platforms also allow people to engage more fully in the digital asset market by providing products and services not typically offered by centralized cryptocurrency exchange platforms. 
Why ZooCoin runs on the Fantom network
The Fantom blockchain network was created as an answer to Bitcoin's transaction latency, and Ethereum's expensive gas fees. It was designed for scalability, allowing for anyone to integrate, develop and launch decentralized applications across the network. In fact, Fantom is currently one of the fastest and least expensive blockchain networks in the crypto-space. 
Since 2021, the Fantom network has seen explosive growth within DeFi. Namely, because transactions are completed within seconds, network fees are a fraction of a penny, and their Proof of Stake (PoS) model offers a high degree of security while requiring far less computational power. Because of this, the Fantom network has become an increasingly popular choice for developers. 
ZooCoin offers more than just crypto trading
It is worth mentioning that ZooCoin is not just a crypto-hub to help you trade, track, and analyze your digital assets. It also provides a host of other products to help people develop and launch their own projects on the Fantom network. The team at  ZooCoin are in the process of building a complete ecosystem of unique decentralized applications to meet any need, and scale quickly to keep pace with demand. For the purpose of this article, however, we're just going to focus on the four main digital asset tools the ZooCoin platform has to offer: 
1. ZooDex: Trading platform 
ZooDex is ZooCoin's flagship trading application that offers a similar experience people are accustomed to on the other major DEX platforms. However, there are a few key differences that help crypto investors keep more of their assets when trading: 
Token Verification Program: ZooDex offers a voluntary verification program for project developers looking to list their tokens on the ZooDex platform. This helps developers establish some credibility while helping buyers make more informed decisions about the assets they're trading. Verified tokens have a green checkmark which means the contract address has been verified by an official source and there is a minimum amount of liquidity provided by the project developers. 
However, the verification program does not guarantee the legitimacy of a project. It simply indicates the contract address is authentic, not a fraudulent copy of an existing token, and there is some degree of liquidity. 
Recommended Slippage: Slippage is what happens when the value of your trade differs from the true market value of the asset. This is most common among assets with smaller liquidity pools; where a single trade can have a much bigger, more immediate impact on the price. When developers opt-in for verification, they often provide a recommended slippage value to help you execute a successful trade the first time and at the best possible price. 
For example, a 5% slippage tolerance means you are willing to accept up to a 5% difference in value, either up or down, from the true market value of the asset. You need to preselect your slippage tolerance before making the trade. When a coin with low liquidity is experiencing a high degree of trade volume, it experiences more rapid price action. Your transaction is more likely to fail if the price deviation exceeds your slippage tolerance. 
On the other DEX platforms, selecting the right slippage is a matter of trial and error which can be frustrating and expensive. Often, you need to keep adjusting your slippage after each failed transaction until you find the slippage sweet spot and the trade goes through. 
On ZooDex, the developer's recommended slippage reduces the chance your transaction will be front-run.  You're more likely to execute a successful trade the first time,  keeping the value of your trade as true-to-market as possible. Recommended slippage is a game-changer for those trying to quickly trade digital assets that are experiencing intense price action, without losing a ton of capital in process.
Other key features of ZooDex include: 
Limit Orders 

Live Order Book

Instant Transaction Settlement 

Real-Time Price Charts 
How to trade on ZooDex
To trade on ZooDex you'll need a Fantom compatible digital wallet like MetaMask, that connects directly to the platform. Make sure your wallet is set to the Fantom Opera Network. You may need to manually add the Fantom Opera Network to your MetaMask wallet. 
Then you need to fund your wallet with the appropriate trading pair for the asset you want to trade, such as Fantom Coin (FTM) or ZooCoin (ZOO). On the Dex, select your desired asset from the dropdown menu, or paste the contract address in the search field. Use the default slippage, set your own, or use the developer-suggested slippage if there is one. 
ZooDex trading fees
ZooDex charges a flat 0.3% protocol fee on every trade. From that fee, 0.2% is distributed to liquidity providers and 0.1% funds the FTM-ZOO liquidity pool. 
2. ZooTrade: DEX comparison tool 
The team at ZooCoin are committed to helping you find the best cryptocurrency exchanges for your trade, even if it's not them. ZooTrade is a DEX comparison tool that lets you enter your desired trading pair and slippage tolerance. It instantly compares dozens of DEX platforms to find the quickest, most cost-efficient trading route. They'll generate a list of exchanges organized in order from the most ideal exchange at the top of this list, to the least ideal exchange at the bottom. Click on your desired exchange, and you'll be automatically redirected to the platform.
If ZooCoin happens to be the best exchange for your trade, which it often is, you do not have to exit and go back to the ZooDex to perform the transaction. Simply connect your wallet and make your trade directly within the ZooTrade application. 
3. ZooPet: NFT marketplace 
ZooPet is the very first NFT marketplace to launch on the Fantom blockchain network. Thanks to Fantom's low network fees, ZooPet is especially ideal for new NFT artists looking to get started without paying an arm and leg in gas fees. Currently, the cost to mint an NFT is 250 ZOO; that's about $3.00 CAD at the time of writing. To keep things simple, all transactions in the NFT marketplace require their native cryptocurrency,  ZooCoin (ZOO). 
If you're new to the world of NFTs, the ZooPet NFT marketplace makes it easy to browse listings by category such as photography, collectibles, games, etc. You can create custom collections, and even partner up with ZooCoin to offer an "official" NFT project endorsed by the platform. My favourite feature allows fans to actually tip their favourite NFT artists; an incredible way to support the digital art community.  
4. ZooCharts: Digital asset tracker
ZooCharts provides integrated TradingView charts for users to access the historical price data on any trading pair on the Fantom network. You can customize key technical indicators such as the Exponential Moving Average (EMA), Relative Strength Index (RSI), Bollinger Bands, and countless more. Chart time frames range from 1m to 4H. You can display up to two charts for two different trading pairs at the same time. 
ZooCharts also lets you track new trading pairs as they launch on the Fantom network. You can access token information such as circulating supply, market capitalization, trading volume, liquidity, etc. The fiat value of a token is always displayed in USD.