10 Best Canadian Debt Blogs
Struggling under the weight of debt is one of the worst feelings in the world. Not only does it hurt your wallet, but being in debt can also negatively impact your personal relationships and even your physical health. Luckily, there are plenty of resources available online that can help you get back on track. To help out, we've browsed through dozens of Canadian debt blogs and selected our ten favorites. When it comes to learning about debt relief, the following blogs stand out among the rest.
Topspin Finance's Blog
Topspin Finance is one of Canada's top advice-only organizations that focuses on improving people's relationships with money. Their main objective is to help people improve their financial health through debt management, saving strategies, and investing tips. They are especially good at helping people escape the paycheque-to-paycheque trap. Even if you aren't interested in professional money coaching, the Topspin Finance blog is still worth visit. This blog breaks down articles into three categories: personal finance, business owners/entrepreneurs, and money-savvy kids.
Payday Loan's Blog
Payday Loans provides short-term loans of up to $5,000. These loans are mainly used when you are a bit short on cash in between paycheques. If you are approved for a Payday loan then you can expect to receive money in your bank account within a few hours. From there, you can repay the loan in equal installments over the next few months. If this is a financial strategy that you are considering then Payday Loan's blog is an excellent place to do more research. This blog publishes articles related to getting out of debt, payday loans, credit repair, and similar topics.
Bromwich+Smith's Blog
If you are looking for a way to escape debt, Bromwich+Smith is a Licensed Insolvency Trustee that can help you explore your options. They are experts in consumer proposals, bankruptcy, and debt relief consulting. Before giving them a call, you can also check out Bromwich + Smith's blog to start researching your options. Bromwich's blog publishes approximately ten articles per month related to getting out of debt and improving your financial health.
Debt.ca's Blog
Debt.ca is one of Canada's best resources for debt relief. On their website, they claim to have helped manage over $2 billion for their clients. They also offer advice on seven different debt reduction strategies including bankruptcy, debt settlement, and debt consolidation. Debt.ca's blog is also a very comprehensive resource for all things debt-related. In total, it has ten writers that contribute articles, which helps give you lots of different viewpoints.
Credit Canada's Blog
In total, Credit Canada has helped over 2 million Canadians sleep better at night by resolving their debt issues. They have also resolved over $350 million in debt for their clients. The Credit Canada blog is a great resource for reading about managing debt as well as general money management. The three topics that they cover the most frequently are debt management, money management, and budgeting. A few titles from Credit Canada's blog are "The Immigrants Guide To Credit", "What Is The Staycation Tax Credit", and "The Truth About Debt Consolidation: Debunking Common Myths".
Credit Counselling Society's Blog
The Credit Counselling Society has been helping Canadians manage their money since 1996. They are an accredited non-profit charity that provides free credit counseling, cost-efficient debt solutions, and educational resources. Among these educational resources is the Credit Counselling Society blog. This blog publishes articles related to bankruptcy, budgeting, and credit counselling. In particular, they enjoy busting common credit myths and misconceptions. A few titles from the Credit Counselling Society's blog are "Want To Be Financially Prepared For Anything?", "The Pressure Of Social Media On Spending", and "How To Prepare For Home Equity Line Of Credit (HELOC) Payments".
Allan Marshall & Associates Blog
Allan Marshall & Associates is a Licensed Insolvency Trustee that administers bankruptcies, consumer proposals, and receiverships. If you are struggling with debt then they can help you identify the best debt solution to reclaim your life. Additionally, the Allan Marshall & Associates blog offers tons of information on debt help and financial education. If you prefer to listen, you can check out their podcasts which are usually around 20 minutes long. A few titles from Allan Marshall & Associates blog are "Why You Should A New Bank Account Before Filing For Bankruptcy", "How To Find Your Debt To Income Ration" , and "Addiction And Debt Problems: How To Deal With Them."
David Skylar & Associates Blog
With 17 offices, David Skylar & Associates is one of the larger Licensed Insolvency Trustees in the greater Toronto area. They pride themselves on being able to address your debt issues no matter what your financial state looks like. If you want to read up on topics like debt management, student loans, and bankruptcy then you should consider heading to the David Skylar & Associates blog. This blog also publishes client case studies which can be both educational and heartwarming.A few titles from David Skylar & Associates blog are "Corporate Bankruptcy In Canada", "If I Go Bankrupt Will I Lose My Pension?", and "Debt And Divorce In Canada."
MacLeod's Blog
The D. & A. MacLeod Company is a Licensed Insolvency Trustee that has been helping people overcome personal financial struggles since 1952. It provides debt solutions at both a personal and corporate level. For this reason, the MacLeod blog is ideal for business owners that are struggling financially. A few of their blog topics include business bankruptcy, how filing for personal bankruptcy could impact your business, and how to protect yourself if your business fails.
Derek L. Chase & Associates Blog
If you are interested in services like consumer/corporate proposals, personal bankruptcy, credit counseling, or debt consolidation then you should consider visiting the Derek L. Chase & Associates blog. Derek L. Chase is a group of professional accountants that double as Licensed Insolvency Trustees. Their blog is a great resource when it comes to learning about debt relief at both a personal and corporate level.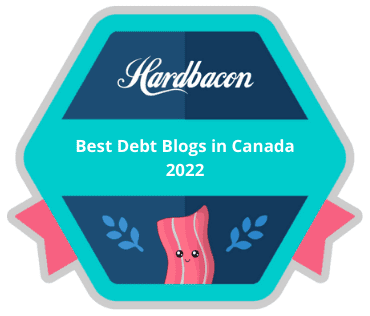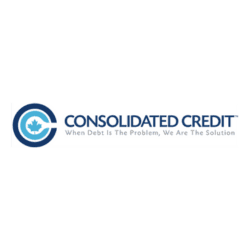 Consolidated Credit Canada
Ready to take control of your financial future? Explore our comprehensive debt consolidation solutions and start your journey to financial freedom today!