The Top 7 Print on Demand Side Hustles You Can Start From Your Home in Canada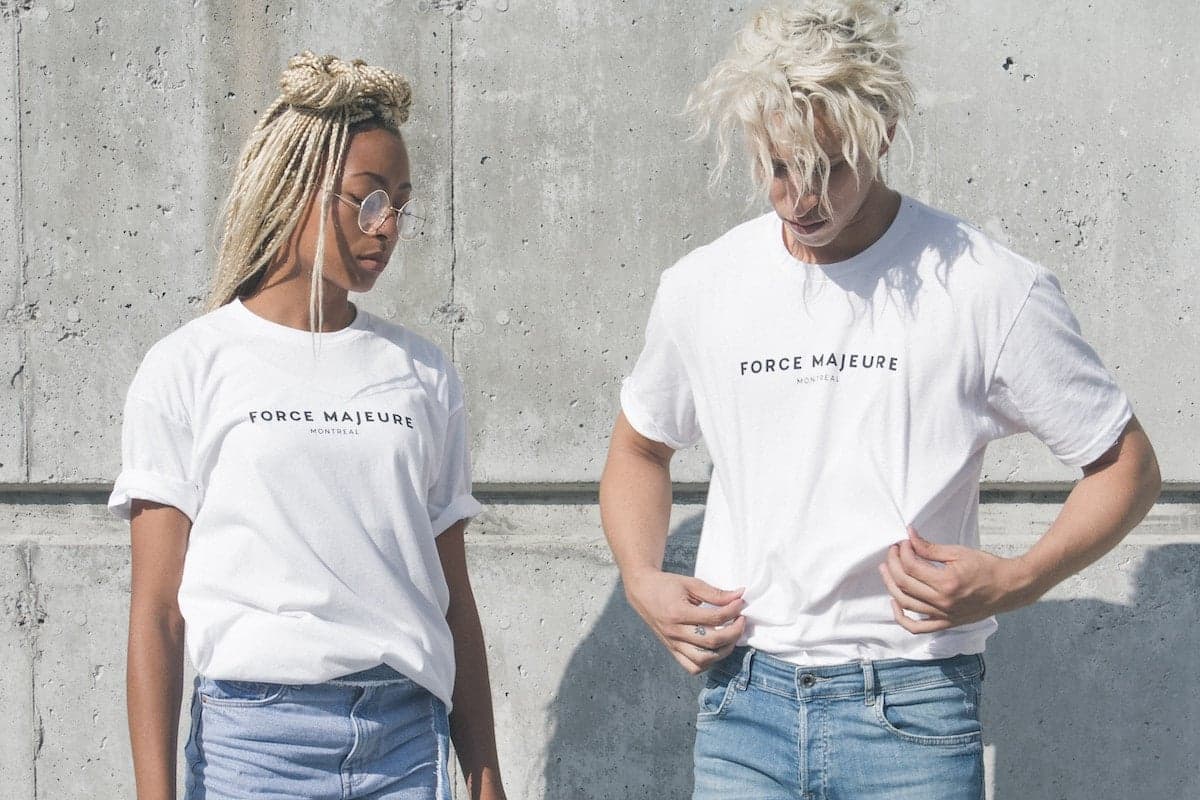 A substantial number of Canadians are struggling financially.
According to a survey by the Angus Reid Institute, over a third (34%) of 1,600 Canadians surveyed say they're in either "bad" or "terrible" financial shape. You may be like them, struggling to keep your head above water amidst rising inflation and rising interest rates.
You need a life jacket.
And print on demand can be a lifejacket – a side hustle that helps you make a little extra money so you and your family stay above the waves. But the question is, which print-on-demand ideas are winners? This article answers that question and delves a little deeper into how print-on-demand works.
What Is Print on Demand?
The idea behind print-on-demand is simple.
You create designs and use sites like Etsy, Amazon or your own Shopify store to market your design on products – t-shirts, mugs, tote bags, etc. – to your potential customers. When a customer selects a design, you work with a third-party printer that imprints your custom-made designs onto the selected item and sends it to the customer.
The on-demand part comes from the fact that you only print an item when somebody orders it. The orders come either directly to you or to the third-party printer that actually creates your products. Think of it like the pre-ordering system many video game retailers use – the buyer "reserves" their item and you only make it once you receive their order.
That process comes with several advantages, not least of which is that you don't have to maintain stock. No stock means no warehouses, which means far less money spent on running your business. Another advantage is that much of the hard work is done for you. As long as you have designs ready to go, you can work with a third-party company (Printful and Printify are two of the biggest in Canada) to produce and deliver your products.
The risks are low. If you don't get any orders, you don't lose money due to not having excess stock hanging around.
How to Set Up a Print on Demand Side Hustle
Before we get into detail about setting up your side hustle, let's look at a few key steps in the basic process.
1. Choose a print-on-demand supplier or platform with which to work. The previously mentioned Printify and Printful are great options, as are Sellfy, Gelato, and Redbubble. Some of these suppliers also offer tools allowing you to sell via their websites.
2. Pick a way to sell your designs. Your print-on-demand platform may offer a purpose-built site, but you can also use marketplaces like Amazon, eBay, and Etsy. Those seeking even more hands-on control could even explore creating their own websites, though there are costs involved in the creation and maintenance of a site.
3. Find the right products to sell to your customers (which is where this article comes in). There are a lot of items that can work well with a print-on-demand setup, so you need to find products that appeal to a wide enough customer base to make it worth your effort.
4. Create a design (or designs) attractive enough that people will want to wear or carry it around. Look at current design trends and ask people what they'd like to see printed onto items that they can't currently find in stores. Finally, show your designs to friends for feedback.
5. Promote your products using your platform of choice, as well as any other platforms you can use to market your ideas. Instagram is a great choice. It's a visual social media platform that you can use to show your products to a wide audience.
The last step is especially important. Consistent promotion of your products, new and old, is what keeps orders rolling in. You'll also need a system for handling your orders. You may find that your print-on-demand supplier can track and automatically create and ship orders on your behalf, as well as provide you with a list of orders and invoices.
The Print on Demand Side Hustle – Seven of the Best Products to Sell
Now that you know the basics of how the print-on-demand side hustle works, you have one more question to answer – what should you sell?
You're living in a world of almost infinite possibilities with print-on-demand. That can feel overwhelming. With so many options, you might find yourself lost in a sea of products, constantly experimenting with different ideas to see what hits. But the seven listed here are solid choices because they combine items in steady demand with low production costs on your end.
As a side note – design matters with print on demand. The items are generally things that people can find anywhere. What makes them special (and what compels people to buy them) is the design you create for the products.
1 – T-Shirts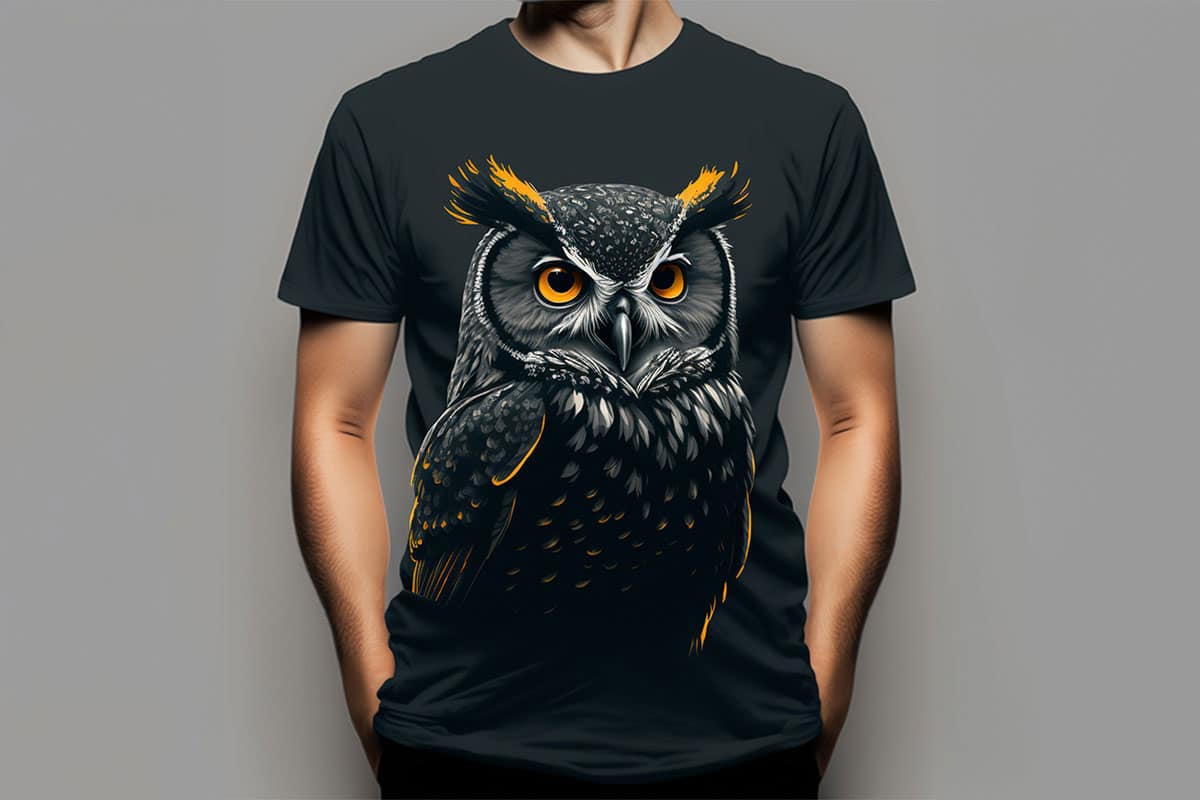 T-shirts are a consistent seller in all age groups and for all genders. According to Statista, the Canadian t-shirt market generates US$820 million per year (approx. CA$1.09 billion) and is set for a compound annual growth rate (CAGR) of 2.99% between 2023 and 2027. The average person is likely to buy 1.49 t-shirts in 2023.
Those are great figures because they show continuous growth in a market that's already generating high revenues. Saturation is the only real challenge you'll face. Your design needs to be special because there are a lot of designers out there selling t-shirts.
2 – Tote Bags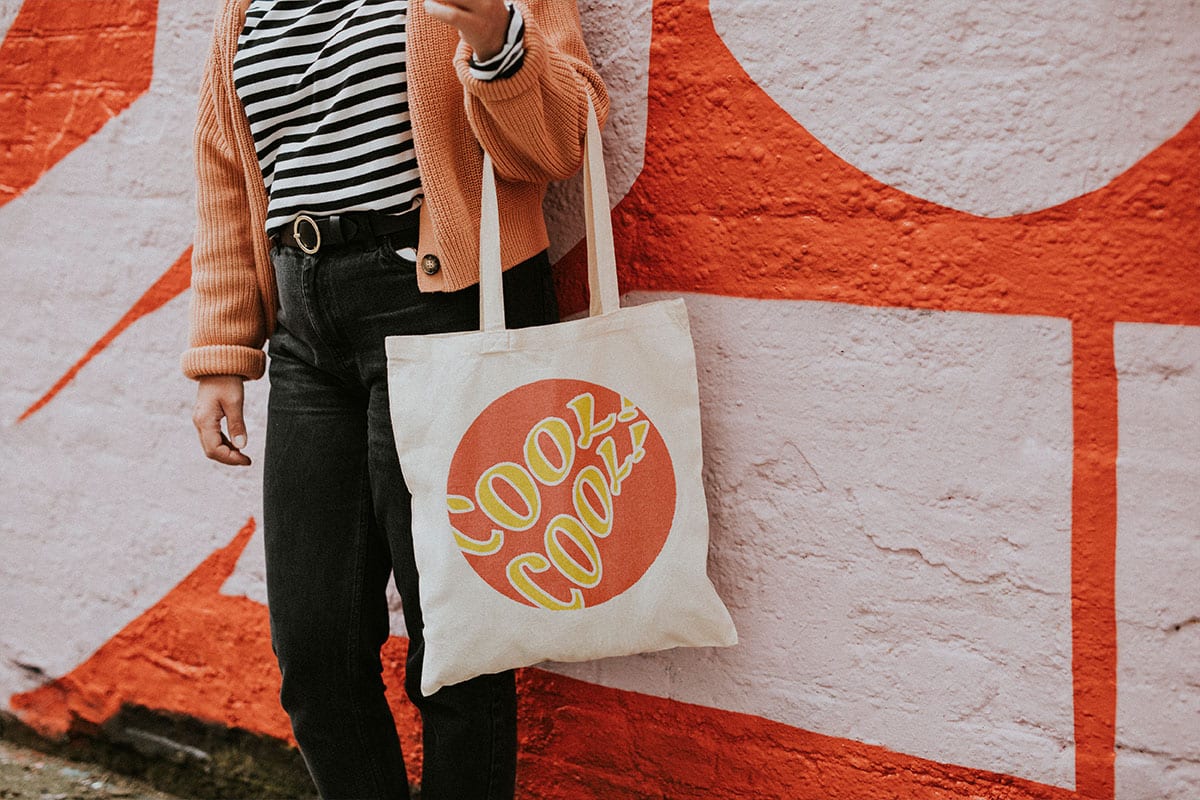 Tote bags are great because they serve two specific market needs – a handy item that can make tasks easier and a strong, environmentally friendly product that people can reuse.
People across all generations are also willing to spend more on products that help the environment. According to Canadian Manufacturing, almost three-quarters of Canadians (74%) say sustainability is an "important" factor in their buying decisions, with 62% saying they'll pay more for a sustainable product.
Simply put – take the environmental angle and tote bags could be a big money-maker.
3 – Jigsaw Puzzles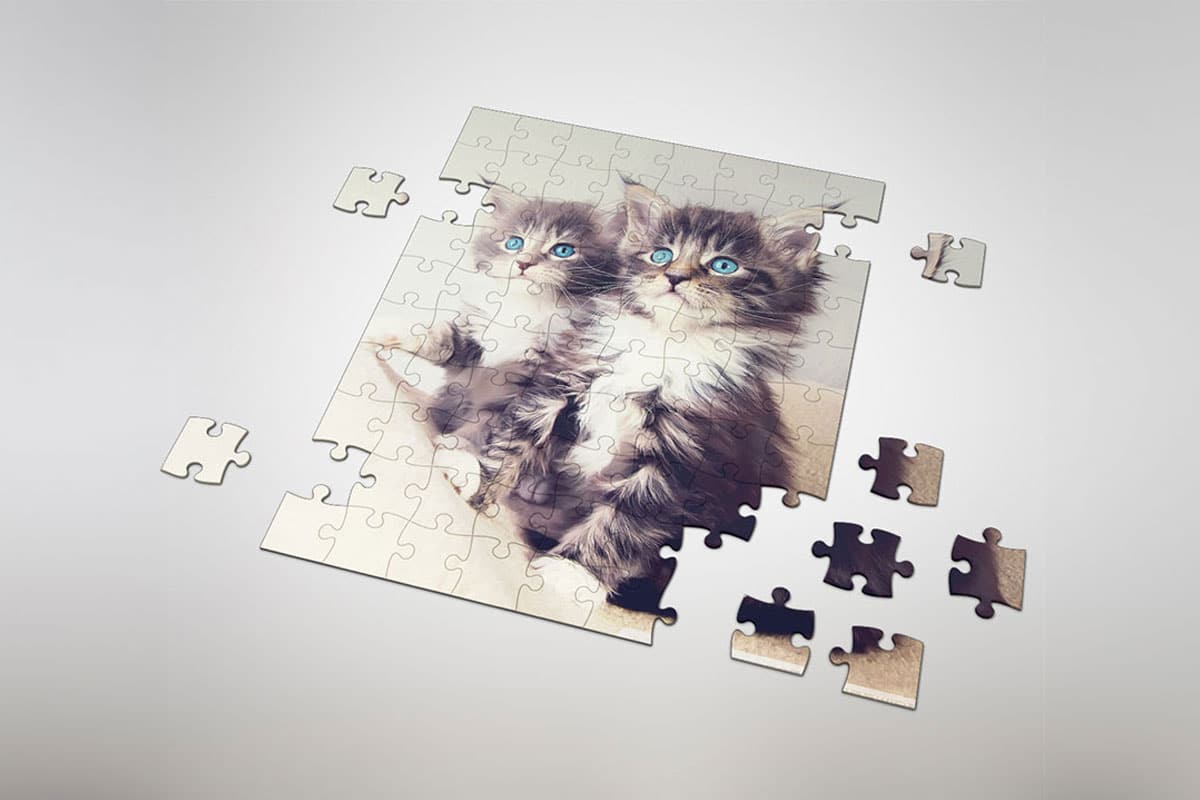 If you fancy stretching your creative legs, jigsaw puzzles are a great choice, especially because they can appeal to people of all ages. Made in CA highlights that the games puzzles sector is one of the fastest-growing toy categories, rising by 27% from 2019 to 2020 to hit $289 million in yearly sales.
An interesting image is a key to jigsaw puzzles, and that image needs to appeal to whatever age range you want to hit. Consider working with a graphic designer if you're not comfortable drafting your own designs.
4 – Mugs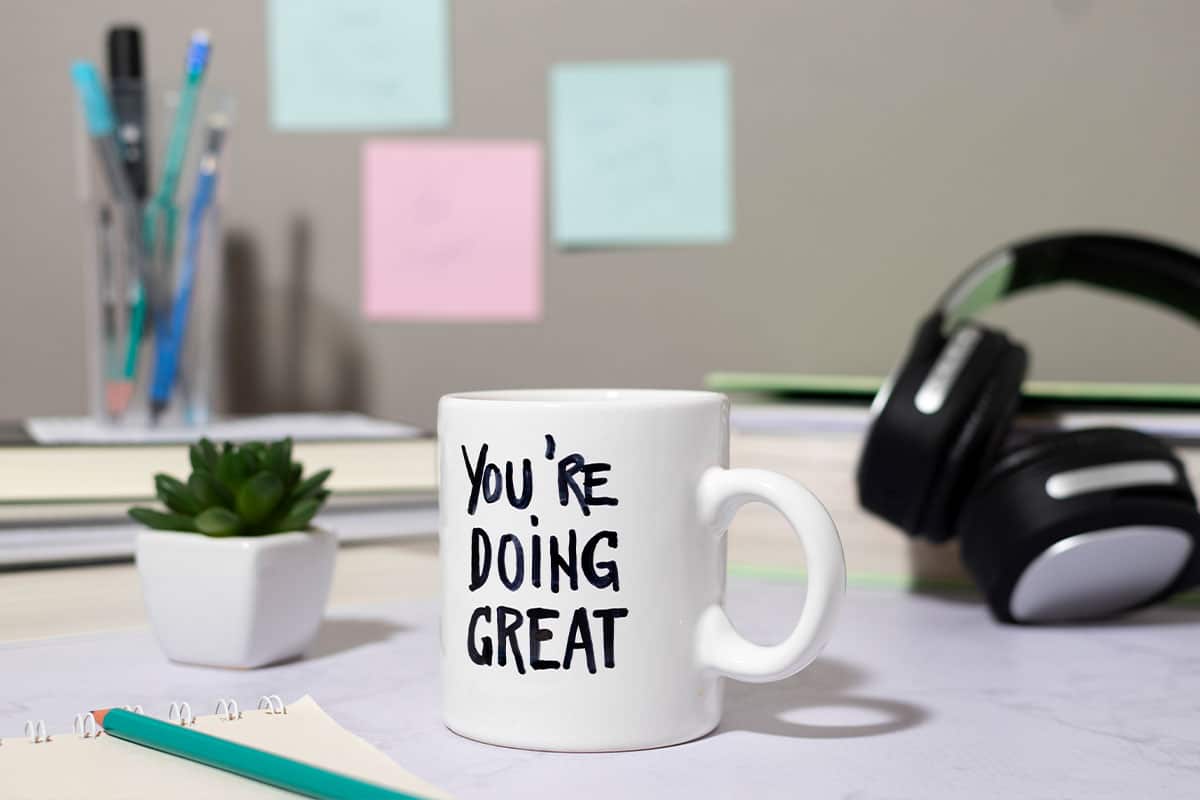 Whether they use it for coffee or tea, almost everybody owns mugs. You may have several at home, a mug at work, and even a few mugs lying around that you've completely forgotten about. But even in a market so seemingly saturated, growth is predicted.
Data Intelo says that the mug market is set for a CAGR of 5.5% between 2018 and 2030, which means it'll grow by about 5.5% each year. Canadians love their coffee, too. Statista estimates coffee consumption in Canada to be 5.03 million 60kg bags for 2022.
Find a fun design and a print-on-demand company that can imprint on ceramic or porcelain and you're set. Hint – you can also print disposable paper mugs for parties.
5 – Stickers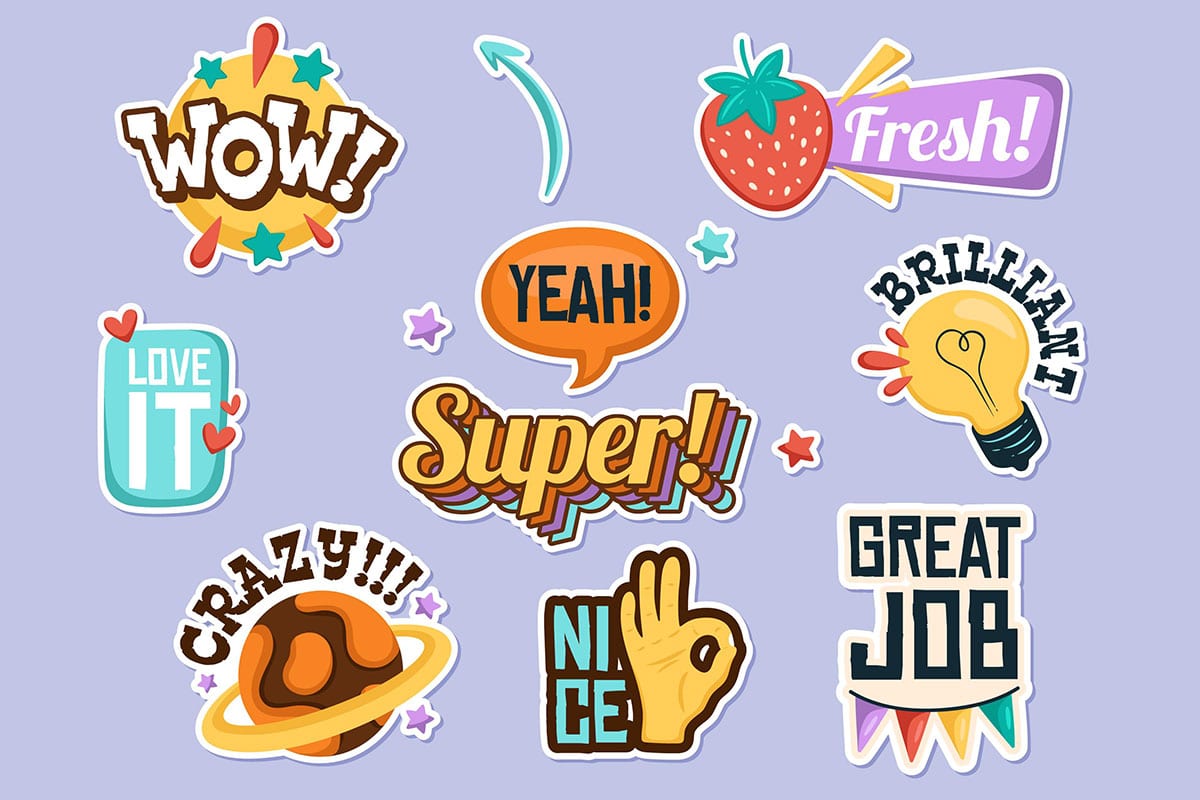 Simple, fun, and easy to make are the main advantages of printing stickers. They can appeal to everybody from children to adults who want to express their love for something. They're also some of the cheapest print-on-demand products out there, allowing you to create and sell in bulk if you find the right customer.
Variety is another plus point for this print on demand side hustle. You can make regular stickers, bumper stickers, and even long-lasting vinyl stickers with the right supplier.
6 – Phone Cases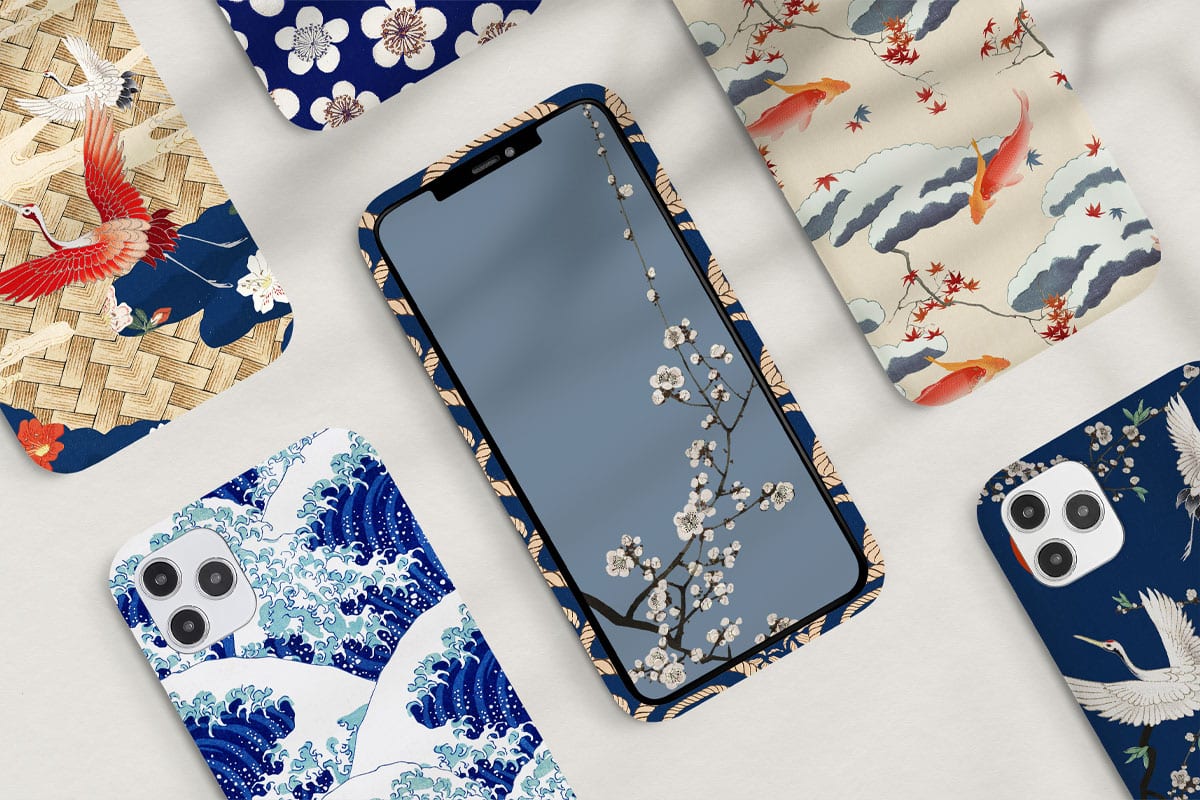 According to Statista, there'll be an estimated 32.67 million smartphone users by the end of Canada in 2023. Those stats don't reveal how many of those users have several smartphones, such as people who have both personal and work phones.
The point is that the cellphone market is huge. And that means the market for protective phone cases (especially those with fun designs) is massive. Again, it's not an untapped market. You'll face competition. But if you can combine a case that offers the protection consumers need with fun designs that people enjoy, you can carve out a solid niche with phone cases.
7 – Water Bottles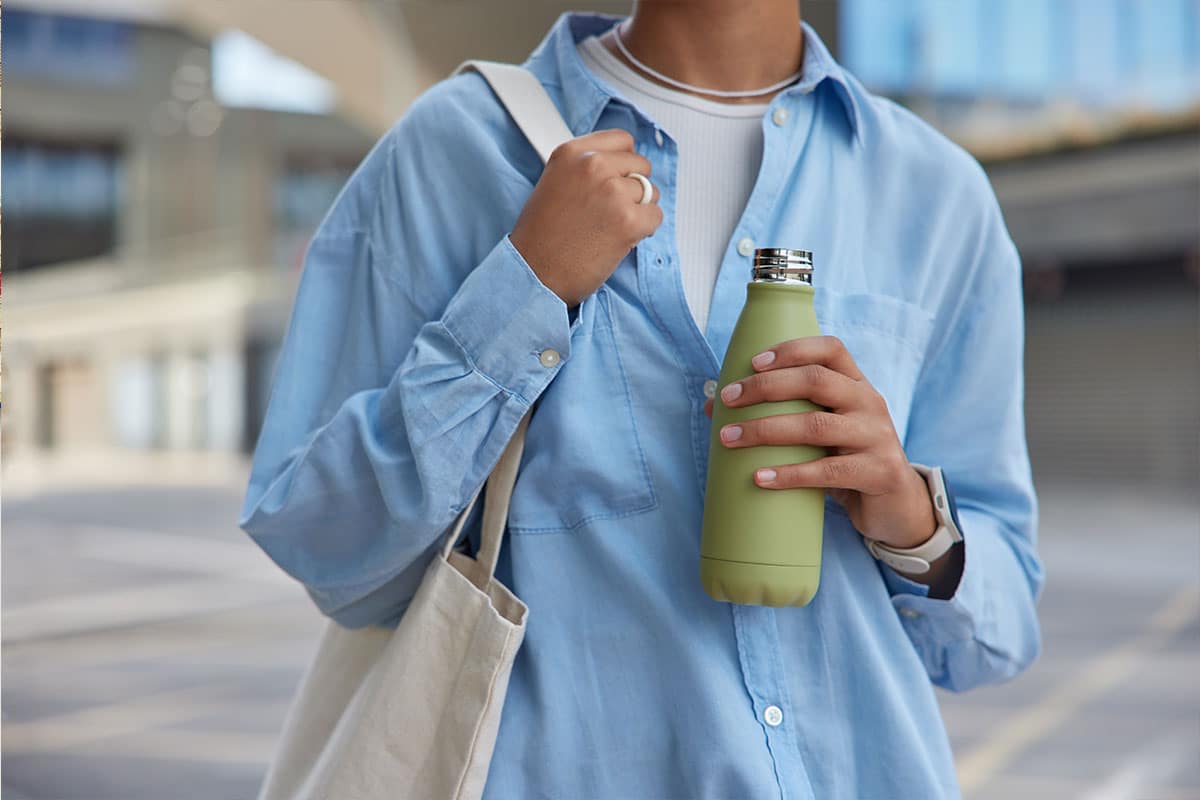 Returning to the environmentally conscious side of things, reusable water bottles are ideal if you want to serve customers who don't like wasting plastic by buying single-use plastic bottles throughout the day.
Globally, the reusable water bottle trend is only going to grow, with Grand View Research highlighting a worldwide CAGR of 4.4% between 2023 and 2030. And in Canada, 90% of households have at least one person who has a reusable water bottle, suggesting massive demand.
Pick the Right Products (and Designs) for Your Print on Demand Side Hustle
Products and designs. Those are the two keys to a successful print-on-demand side hustle that you can run from your home. Once you have those two things, your challenges are to find a supplier who can deliver on your vision, set up an appropriate platform, and handle the logistics of selling.
It takes work. No real side hustle doesn't.
But if you get it right, a print on demand side hustle can generate thousands of dollars of extra income for you and your family.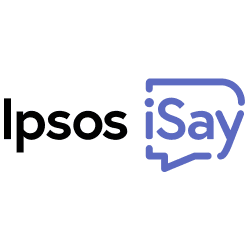 Ipsos iSay
Discover the difference you will make. Ipsos iSay offers exciting and exclusive offers for Canadians who join and participate in surveys. Earn rewards with Ipsos iSay! JOIN NOW!