The 18 best side hustles to increase your income in Calgary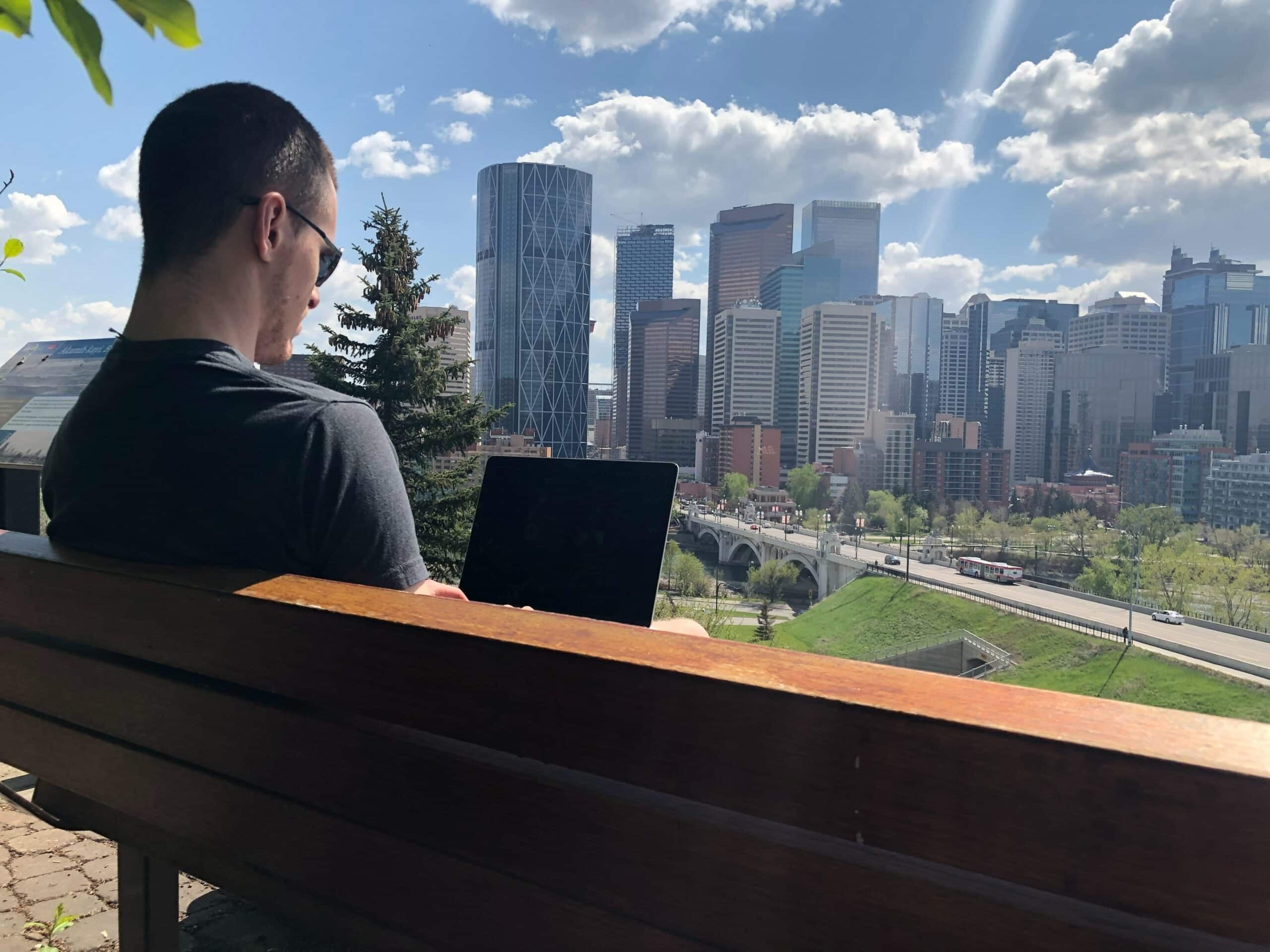 Table of Contents
[ Show ]
As one of Canada's fast-growing cities, Calgary has a vibrant energy. This vibe arises from the entrepreneurial spirit that draws people who want to make the most of every day. For anyone seeking a side hustle to increase your income in Calgary, this drive to thrive opens up many doors.
A side hustle adds a job you enjoy beyond your regular work hours; they're becoming increasingly popular as a way to earn extra cash. You'll find more opportunities in a bustling city like Calgary. Its population grew by three percent –a new record – between April 2022 and April 2023. The population now sits at 1,389,200.
Once you factor in Alberta's low income tax, every extra dollar you earn makes a big difference. This province also has the highest basic personal and spousal amounts among provinces. In this article, we'll delve into the 18 best side hustles you can pursue in Calgary. Whether you turn your hobby into a business or want to explore new avenues, you'll discover something for everyone.
Understanding side hustles and their benefits
Before we dive in, let's take a moment to understand how side hustles work and the benefits they can provide. Side hustles have become a hot trend as more people seek ways to pursue their passions outside of their regular jobs. And they get to earn more discretionary dollars!
Side hustles can take many forms, from freelance work to selling products online. Some common side hustles include pet-sitting, tutoring, driving for a ride-sharing service, or creating and selling handmade goods. 
You can also tap into some of the unique seasonal and event-based opportunities in Calgary. Regardless of the type of side hustle, you can aim to earn extra income and gain more professional experience.
What is a side hustle?
A side hustle works as a part-time job or gig that you undertake alongside your regular job or studies. Many people start one to make ends meet, pay off debt or save for a specific goal. For example, you may wish to squirrel away money for a vacation or a down payment on a home. Others pursue a side hustle to gain more experience in a particular field or industry.
Overall, a side hustle allows you to explore your interests and passions outside of your primary job. For example, if you work in finance but love writing, you could start a side hustle as a freelance writer. 
Advantages of having a side hustle
Side hustles deliver numerous benefits beyond earning more money. First, they give you the opportunity to build new skills. For example, if you start doing graphic design, you'll improve your design skills and gain more experience working with clients.
Second, you get to network with others in your field. For instance, if you start freelance writing, you'll connect with other writers and editors. From this, you'll build relationships that could lead to more work in the future.
Moreover, side hustles can fuel your creative fulfillment. If you're feeling discontent in your primary job, a side hustle can give you the opportunity to explore new interests. That way, you keep your steady income but find more joy in life.
Balancing a side hustle with your main job
While side hustles come with many benefits, balancing one with your primary job can create challenges. Remember to prioritize your workload and manage your time effectively so your side hustle doesn't interfere with your primary job. Of course, you don't want to negatively impact your productivity.
First, begin by setting clear boundaries. For example, you could dedicate specific evenings or weekends to your side hustle so it doesn't bleed into your workday. You may wish to alert your employer about your side gig to ensure it doesn't violate any company policies.
When done right, a side hustle can enrich you with a way to earn extra income and pursue your passions. Whether you pay off debts, build new skills or explore outside interests, a side hustle can pay off nicely.
Top 6 online side hustles for Calgarians
Now that we've established the basics, let's dive into the top five online side hustles you can pursue in Calgary. While you may know Calgary for its oil and gas industry, it has plenty of opportunities for online side hustles.
Online tutoring and teaching
If you have expertise in a particular subject or area, online tutoring or teaching can earn you extra income. The Calgary Tutoring Centre can connect you with students looking for help. Calgary's many students, both in high school and university, may require a tutor. You could offer your services in subjects like math, science or English. Additionally, you could provide language tutoring for newcomers to Canada.
Freelance writing and editing
If you have strong writing or editing skills, freelance writing or editing can serve as a lucrative side hustle. You'll find freelancing writing jobs in Calgary on sites like Upwork or by pitching your skills to businesses or organizations. Calgary hosts many businesses and organizations that may need a skilled writer or editor. From writing blog posts for a local restaurant to editing a report for a non-profit organization, you'll discover endless opportunities.
Graphic design and web development
If you have a creative eye and experience with graphic design or web development, you can offer your services online. This city values creativity and innovation, making it the perfect place to start a graphic design or web development business. Platforms like Glassdoor connect you with clients in Calgary or you can market your skills through social media or your own website. These roles pay $18 to $30 per hour. You could create logos for local businesses or design websites for entrepreneurs looking to enhance their online presence.
Social media management
If you're savvy with social media, extend your services as a social media manager to small businesses or entrepreneurs. Calgary has 55,434 small businesses that may not have the time or resources to manage their social media accounts. You can find clients on sites like Thumbtack or through your own networks. You could help businesses create a social media strategy, manage their accounts and even create content. With the rise of social media, this side hustle has the potential to grow and expand.
Selling products on e-commerce platforms
Lastly, selling products on e-commerce platforms like Etsy, Facebook Marketplace or Amazon can earn passive income. Whether you sell handmade goods or retail products, it can turn your hobbies into a side hustle. 
It may surprise you how many people wish to buy your old toys, books or china. Meanwhile, you clear clutter out of your basement and closets while padding your bank account. Online platforms make it easy to reach wide audiences beyond your usual networks.
Having constant internet access opens the door to making money on the side easier than ever. With that said, paid survey sites in Canada can help you earn some extra cash.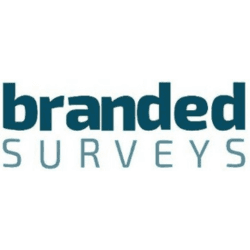 Branded Survey
Join over 3 million users who earn cash & rewards for giving their honest feedback!
Tell us about yourself and answer a few basic questions so we can match you with surveys!
Fill in paid online surveys
All those nights when you scroll through social media could churn up new income by answering a handful of online surveys. Signing up for a few paid survey sites only takes a few minutes and your honest opinion. You don't have to be tech-savvy to fill in these surveys; you just need to know which sites are the real deal to avoid scammers.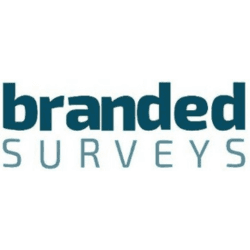 Branded Survey
Join over 3 million users who earn cash & rewards for giving their honest feedback!
Tell us about yourself and answer a few basic questions so we can match you with surveys!
Not all paid surveys reward you with cash: some give you gift cards or offer points you can redeem later for gift cards, merchandise or sweepstakes. While the amounts you earn are minimal, they could finance a night out or to clear up some extra bills.
In short, there are plenty of online side hustles that Calgarians can pursue to supplement their income. Whether you have skills in writing, graphic design, or social media, or are simply looking to sell products online, there are opportunities out there. With a little creativity and hard work, you can turn your side hustle into a successful business.
Top 6 local service-based side hustles
If you prefer to work with people in person, you can pursue plenty of service-based side hustles in Calgary. Check out these additional details about the top 5 local service-based side hustles:
Dog walking and pet sitting
If you love animals, dog walking or pet sitting in Calgary can pay off as a fun way to earn extra cash. Not only do you spend time with furry friends, but you also get to enjoy the great outdoors. In Calgary, many pet owners work long hours and need someone to take their dogs out for exercise and fresh air. Depending on the role, you can earn $12 to $22 per hour.
When starting out, you can market your services on sites like Rover or even offer your services to friends and neighbors. As you gain more experience and build a reputation, you can expand your client base and potentially turn your pet-sitting side hustle into a full-time business.
Home cleaning and organization
If you enjoy cleaning and organizing, working as a cleaner or organizer can reward you with a lucrative side hustle. Many busy professionals in Calgary will pay for help with household chores, such as cleaning bathrooms, vacuuming and organizing closets.
You can find Calgary-based clients on sites like Mopify or advertise your services locally. To stand out from the competition, list specialized services like green cleaning or decluttering homes for seniors.
Personal shopping and delivery
If you enjoy shopping, offer your services as a personal shopper or delivery driver to make extra cash. With the rise of online shopping, many people will pay for someone to pick up and deliver their groceries, clothing and other items.
Sites like Instacart and the Calgary Co-op connect you with grocery delivery services in Calgary. To succeed in this side hustle, you'll need a reliable vehicle and feel comfortable navigating different parts of the city.
For takeout food options, you can sign up with DoorDash, Skip the Dish, UberEATS, Foodora, Fantuan, Hungry Eats or Rapidoo. They will keep you busy as you meet various restaurateurs and diners across the city – while earning tips!
Light up your life with the Flames
Calgary has a rich history as a sports town by hosting the 1988 Winter Olympics and the NHL's Flames. Since the hockey games play out at night, the team needs ambassadors, cooks, security guards and bartenders after office hours.
Even better, if you work with the Calgary Flames, you get to join the excitement of the fans in the stands. After all, they come to the games for fun so that makes their energy infectious. By serving them beer or selling 50-50 tickets, you tap into that positivity.
Join the Calgary Stampede party
Of course, the Calgary Stampede earns the titles as the biggest party in the city. This huge community festival brings the city to life every July. To succeed, it draws on 1,200 year-round employees and thousands more during the actual event.
For a short income boost, you can sign up for Calgary Stampede time opportunities for parking or serving food or beverages. They also recruit people to help with security, stocking food and beverage supplies and greeting visitors as ambassadors. Why not have fun while putting a few extra bucks into your bank account?
Drinks, anyone?
On the other hand, why limit your options to a single event? Restaurants, cocktail lounges and caterers need bartenders year-round, especially on nights and weekends. You can often negotiate the hours that suit you best so you manage your time and energy well.
If you have limited experience, you may wish to start out in a pub with a simple beer menu. From there, you can branch out as you learn more recipes. As a bonus, you'll hear lots of colourful stories and fill your tip jar. Bartenders in Calgary can earn big bucks with a little charm, quick service and a smile.
Top 6 creative and artisanal side hustles
For individuals with a creative streak, artisanal side hustles add a spark to your career in Calgary. Whether you seek out extra income or aim to start a full-time business, explore these five artisanal side hustles:
Handmade crafts and jewelry
If you excel at crafting, you can create jewelry, home decor items or other crafts to sell at local markets. As people look for unique and personalized items, they value handmade goods more and more. You can experiment with different materials and styles to create one-of-a-kind pieces that stand out from the crowd. Consider setting up an online store or partnering with local boutiques to sell your creations.
Calgary has many crafters and artisans who sell their handmade goods on platforms like Etsy. They also promote their goods on a shared Calgary Crafters Facebook group that you could join. You must make your items by hand and take care of sales on your own.
Custom clothing and accessories
For those with an eye for fashion, a custom clothing or accessory designer can develop into a lucrative side hustle. You can create custom pieces for clients online or locally. This can include everything from designing wedding dresses to creating custom handbags. 
You can work with clients to create unique pieces that fit their style and preferences. Naturally, given the annual Western-theme party here, why not tap into the demand for handmade cowboy hats or belt buckles? Check out this price range for boots and hats for Calgary Stampede then build a portfolio of your work.
Display your talent with public art 
For artists, offering your services as an art commission or muralist can fulfill a profitable side hustle. The City of Calgary offers public art opportunities, particularly to artists with Indigenous backgrounds. 
Artists and anyone with an art background can sign up for the roster to submit their proposals. In addition, you can get your name added to the newsletter to get alerts about upcoming deadlines and projects. Who knows where your talents could shine in this city?
Music lessons and performances
If you're musically inclined, offering lessons or performing at local events can drum up some extra income. More than 2,000 people share requests for talent on Calgary Musicians Help Wanted page on Facebook. It features listings for bands seeking specific types of players and technicians backstage.
Next, consider teaching lessons in your home or offering virtual lessons online. You can also perform at local events like weddings, parties, and festivals to showcase your skills and attract new clients.
Home decor and furniture restoration
Lastly, for individuals who enjoy home decor and DIY projects, offering your services as a furniture restorer can put money in your pocket. You can offer your services locally or advertise your services online. 
You can pick up treasures at yard sales and thrift stores, polish them up then resell them at Calgary's best flea markets. This taps into your creative problem-solving skills and gives you pride at the final product. Once you go public, you can find clients to create unique and personalized items that reflect their style and preferences.
Move fashions forward
Likewise, anyone with a talent for sewing can do repairs or alterations for others who lack these skills. Perhaps they don't have time or the tools for the job. Either way, you can help them salvage a beloved outfit or help them after they have lost some weight.
Start by identifying which market suits you best. Maybe you want to work with brides to stitch up matching dresses for their bridesmaid. On the other hand, you could reach out to the Connected Women Business Network whose professional members could use your services. That also opens the door for you to market your talents within its network.
Overall, you have many creative and artisanal side hustles to explore in Calgary. They unleash your inner artist while producing goods that the market will eat up. In other words, you and Calgary consumers win!
Tips for successfully managing your side hustle
Managing a side hustle takes effort, but following these tips can make it easier to balance your workload and achieve your goals. Side hustles push your skills and income to new levels. However, managing a side hustle alongside a full-time job or other commitments can challenge you in less positive ways. These tips may help you successfully manage your side hustle:
Setting realistic goals and expectations
Set goals that are achievable and realistic for your schedule and workload. It's important to have a clear vision of what you want to achieve with your side hustle, but it's equally important to break down your larger goals into small, manageable tasks. This will help you avoid feeling overwhelmed and make it easier to track your progress. Celebrate your achievements along the way, no matter how small they may seem.
Time management and organization
Time management and organization are key to successfully managing a side hustle. Set aside specific time periods to work on your side hustle, and try to stick to a consistent schedule. Use to-do lists and calendars to manage your workload and prevent burnout. It's also important to prioritize your tasks and focus on the most important ones first.
Networking and marketing your services
Marketing your services is crucial for gaining new clients and expanding your business. There are many ways to market your side hustle, including social media, your own website, or local classified sites. Networking with others in your field can also be a valuable way to gain new clients and learn from others. Attend industry events, join online groups, and connect with others on social media to expand your network.
Legal considerations and taxes
Running a side hustle is still considered a business, and it's important to ensure you're following all necessary legal requirements. This may include registering your business in Alberta, obtaining necessary licenses and permits, and complying with tax regulations. Set aside money for taxes and other expenses, and consult with a tax professional or lawyer if necessary.
Knowing when to scale up or down
Assess your workload regularly and determine when it's time to scale up or down your side hustle. Don't overextend yourself or grow your business beyond what you can effectively manage. It's important to maintain a healthy work-life balance and avoid burnout. Consider outsourcing certain tasks or hiring additional help if necessary.
By implementing these tips, you can successfully manage your side hustle and achieve your goals. Remember to stay focused, stay organized, and stay motivated. With dedication and hard work, your side hustle can become a thriving business.
Boosting your income with side hustles in Calgary
Adding a side hustle to your routine can be an effective way to earn extra income and pursue your passions outside of work. With the many opportunities available online and locally, there's no shortage of ways to turn your skills and interests into a valuable asset. By following these tips and utilizing the resources around you, you can successfully manage a side hustle and achieve your goals.