21 Weird Side Hustles to Make Money in 2023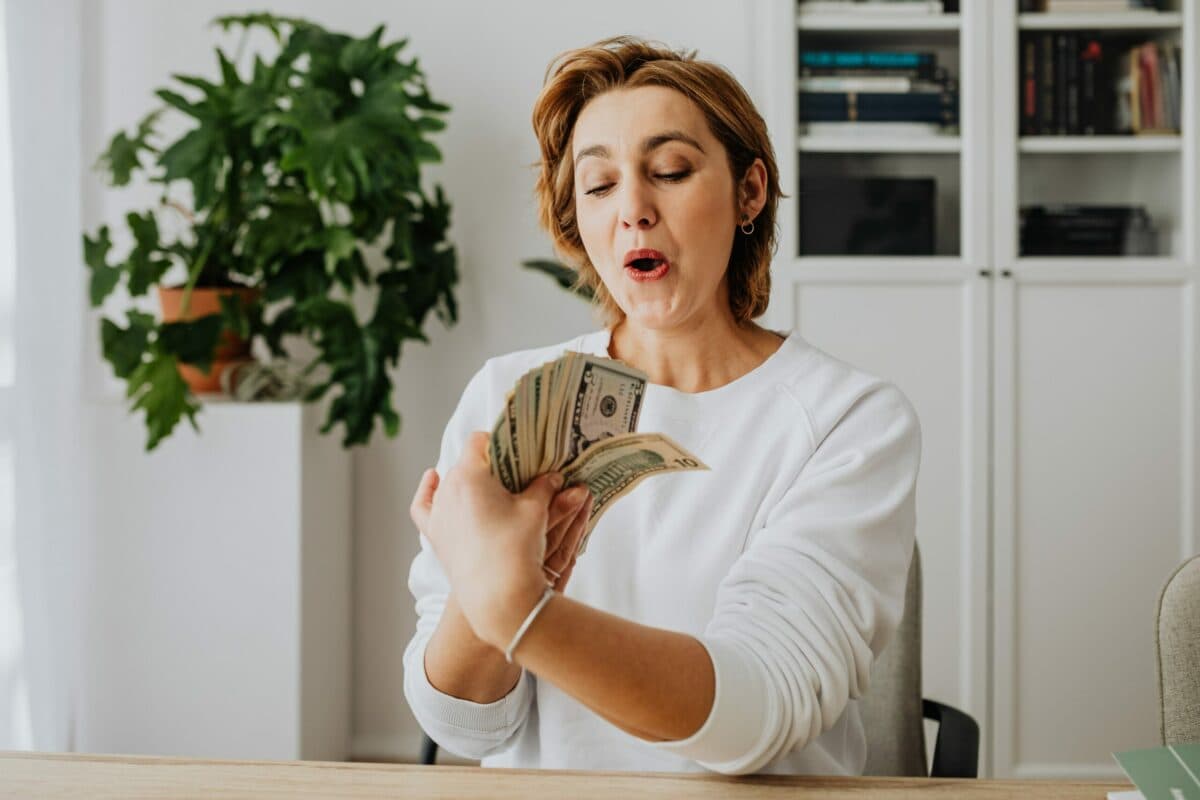 Looking for a side hustle? Money doesn't grow on trees. But that shouldn't stop you from multiplying your dollar bills. Here at Hardbacon, we've got all the tools you need to manage your money and grow it too.
The best way to get ahead is with a good old-fashioned job or to ask for a raise. But if you don't have the extra time to make extra cash, there are plenty of ways to make ends meet with minimal effort. From Canadian side hustles to passive income streams, here are the most bizarre ways to make money.
1. Sell your empty ink cartridges
Ink is insanely expensive. And don't even get me started on toner. Sometimes it's cheaper just to buy a new printer than to refill your ink cartridges. If you're anything like me, you probably have a junk drawer with at least a few of them kicking around.
Luckily, you can convert that trash into cash. Ink Canada will pay up to $4 for each empty ink cartridge. They'll take those money pits and recycle them for you. You can help the environment and make a little extra cash at the same time. Heck yes!
2. Wholesale roadkill
Looking to cash in on some unconventional furry finds? In Canada, you can turn roadkill into a wild and profitable side hustle by selling it to taxidermists. First, become a roadkill regulation whiz by studying the ins and outs of provincial and federal laws. For example, touching roadkill is illegal in New Brunswick but you can collect, keep and sell it in Ontario with proper permission (conditions and restrictions apply).
And it's all about who you know, so put your networking pants on and start schmoozing with local taxidermists, furriers, and anyone else who might be interested in your roadside treasures. Do your homework on market rates and set fair prices, considering factors like species, condition, and whether raccoons are in vogue this season.
3. Get cash for cuddles
Are you a super affectionate person who loves to meet new people? Welcome to Cuddle Comfort, the go-to platform for connecting snuggle-seekers with professional cuddlers. It's completely platonic and a great way to capitalize on your personal space.
Becoming a professional cuddler on Cuddlecomfort.com is simple. Just create a profile, outline your preferences, and wait for cuddle requests to come your way. As a professional cuddler, you can charge clients per session and turn cuddling into a rewarding side gig.
4. Get paid to troll typos
Calling all grammar police! Stop wasting your talent on social media comments, it's super annoying and doesn't pay the bills. Instead, make money as an actual proofreader, which is a rewarding way to cash in on your keen eye for detail and strong language skills.
Market your services on freelance platforms like Fiverr and Upwork. Consider attending networking events near you to connect with potential clients. By setting competitive rates, delivering high-quality work, and consistently meeting deadlines, you can build a solid reputation and generate a steady income stream.
5. Share your two cents, but not for free
Turn the most annoying game ever into a quick and easy side hustle you can do anywhere. If you loved the game 20 Questions in high school, you're going to love getting paid to take surveys. Websites like Swagbucks, Survey Junkie, and Ipsos iSay, offer paid survey opportunities. Sign up on multiple platforms to increase your chances of receiving survey invitations tailored to your demographics and interests.
As you complete surveys, you'll earn points or cash rewards, depending on the platform. These rewards can be redeemed for gift cards, PayPal cash, or other forms of compensation. While taking surveys won't replace a full-time income, it's an easy way to make money anywhere, anytime!
6. Share your internet
Do you have more bandwidth than you need? Since you're already paying for your home internet connection and a mobile data plan, you can sell any unused bandwidth with Pawns.app. This app allows users to share their bandwidth with others in exchange for cash, bitcoin, or gift cards. It lends your internet connection to internet users or businesses that want to avoid geo-restrictions or IP blocks. The app will run in the background while you do other stuff.
How much can you make? Your earnings depend on the amount of traffic you share and how long you keep the application running on the Pawns.app network. You will earn $0.20 for 1 GB of data you share. But if you let Pawns.app run continuously for several hours, you'll get an extra $0.20 per GB. For example, sharing 2 unique IPs for 12 hours per day will give you $9.60 per month.
7. Get a robot to hustle for you
Artificial Intelligence (AI) is all the rage right now. Couple that with our collective obsession with digital content and boom, you've got a cash-cranking side hustle at your fingertips. ChatGPT is a powerful language model developed by OpenAI, and you can use it to make money producing high-quality content.
It's a great tool to draft articles, blog posts, social media content, marketing campaigns and more with minimal time and effort. It works incredibly fast and the content is almost flawless – but does require vigilant fact-checking! ChatGPT allows you to take on more clients and complete projects quickly, increasing your potential earnings.
8. Blood, it's in you to gig
Plasma is a vital component of blood that's used to produce life-saving therapies for patients with rare diseases or immune disorders. What's better than saving a life? Getting paid for it! Selling plasma in Canada is a totally heartwarming way to make some extra money while helping those in need.
Canadian Plasma Resources will pay you up to $65 per donation, and you can donate twice a week. To convert your blood into red gold, you need to meet the eligibility criteria which include age, weight, and health requirements, as well as pass a health examination and medical history review.
9. Check your CRA account for uncashed cheques
While we are on the subject of taxes, have you logged into your Canada Revenue Agency (CRA) account lately? Tax season doesn't start until February, but that doesn't mean the CRA doesn't still owe you money right now. Your CRA account now includes a feature that lets you check to see if you have unclaimed entitlements, like a GST cheque that perhaps got lost in the mail.
Log in to your CRA account, and on the right-hand side about a third of the way down the page, you'll see a menu called Related Services with a bulleted list. Scroll all the way down and click on Uncashed Cheques. If you have any, it'll tell you how much, the type of benefit, and the form you need to print, sign and mail back to the CRA. Then they'll mail out a replacement cheque to you.
10. Sell your hair online
Are you interested in investing in Canada's natural resource sector? What about that natural resource growing out of your head? That's right, I'm talking about your hair! Human hair is big business and it's time to cash in. Not to mention, it's a renewable resource. When it grows back, you can sell it again.
Hairsellon.com is a global marketplace that matches hair buyers with hair suppliers. As long as your hair is longer than 6 inches, you're in business. Prices range anywhere from a few hundred dollars to a few thousand. Virgin hair, that is, hair that remains untouched from chemical processes and heat damage, could net you up to $4,000. There's free money on your head, so get growing!
11. Rent out unused storage space
Do you have extra square footage laying around? Maybe you've got space to spare in your basement or attic? Or maybe your driveway could fit an extra car? Whatever the case, all that space can actually make you money.
Spaceishare.com is an online marketplace that matches those with unused storage space, with those who need it. You can rent out a spare room, empty basement, or even an extra parking spot in your driveway. Just list your space and name your price, it's that easy. Renters sign a legally binding contract based on your terms, and you receive automatic payments every month.
12. Rent out your car
What would you do with an extra $620 a month? If you're one of the millions of Canadians now working from home in this post-pandemic world, you probably did the smart thing and dropped your car insurance down to pleasure driving. Don't just save money, make money!
With Turo.com you can share your car when you don't need it. Work smarter, not harder. Give yourself a raise by renting out your car while you work from home, or during the weekend when you'd rather Netflix and chill. Just create a free listing, set your price and terms, and meet your guest. Turo insurance offers automatic $2 million liability coverage and you can opt-in for physical damage protection too.
13. Mint an NFT
An NF-What? A Non-Fungible Token is a digital, one-of-a-kind asset that cannot be traded for, or replaced with, a like item. And it's taking the crypto community by storm. The famous "disaster girl" internet meme was minted into an NFT and sold for $500,000 USD. Are you artsy? Do you know your way around a computer? Get minting.
The world is your NFT marketplace. To get started, you need to choose your blockchain and buy some crypto. If you're an Etheruem enthusiast, you can use Mintable, Rarible, or Opensea to create and list your digital art. If you're a Binance Smart Chain die-hard, check out BakerySwap, Juggerworld, or Treasureland for your NFT minting needs.
14. Host international students
If you have an extra bedroom or two and you love making a difference in the lives of others, then hosting a student might be perfect for you. But this gig isn't for everyone. You have to have a passion for kids and their education far beyond just making a few extra bucks per month.
If you'd like to be a home away from home for international students, Canadian Homestay Network can match your family with a compatible student. There are some start-up costs to be aware of. And of course, caring for another person's child is a huge commitment. You can go through an agency or directly through your local elementary or high school. For more information, our friend Chrissy Kay from the blog Eat Sleep Breathe FI has written an incredible series on student homestay hosting.
15. Teach English online
If you love helping others but sharing your personal space isn't exactly your cup of tea. There's a side hustle for that too. You can cash in your passion by teaching English online from the comfort of your own home.
Sites like VIPKid and Skooli will pay you anywhere from $14-22 an hour to teach English online. As long as you have a Bachelor's degree in pretty much anything, you can get started and choose a schedule that works for you. Feeling bummed that you don't have a degree? That's ok, Whales English hires anyone who is fluent in English to teach Chinese students. And they offer competitive pay, up to $26 an hour.
16. Switch banks
Recently, I made $300 just by switching banks, no joke. I was tired of getting charged expensive fees for accounts I barely use. Then I discovered the world of digital banks that offer completely free banking. If that wasn't amazing enough, I realized most of them offer incredible sign-up bonuses for new customers.
Right now, Tangerine will pay you $300 when you open both a savings and chequing account and add your payroll deposit. They offer free banking which will save you roughly $170 a year. That's $470 back in your pocket when you break up with your bank. You get all the same essentials your other bank offers, including Tangerine cheques and void cheques for direct deposits and pre-authorized payments. Refer your friends and get another $50 for every person that signs up with your referral code, to a max of three people a year.
17. Mine cryptocurrency
If you're a crypto enthusiast like me, you're always looking for easy ways to earn more digital cash. Day trading is risky and takes a lot of effort. But mining is as easy as plugging in a device and walking away. No muss, no fuss.
Companies like iHub.Global offer mining opportunities for any budget. Right now, they're building a global peer-to-peer wireless network to power the growing Internet of Things (IOT). By signing up to become a host, you'll receive a free hardware device to help build their global wireless infrastructure. Just pay for shipping, plug it in, and earn Helium (HNT) coins. At the time of writing, the price of HNT had shot up 67% from $16 to over $27 per coin in just 3 short months. When's the last time your bank paid you 67% interest on your savings account?
18. Shake your phone
Wake, shake, and make money. What does that even mean? It means you can earn Bitcoin just by shaking your phone every day. Sounds crazy, but I promise you it really is that easy. I've been doing this for a few months now and have earned $30 in free Bitcoin.
Shakepay is one of my favourite places to buy Bitcoin because not only is it a great Canadian alternative to Venmo, but I earn free Bitcoin (BTC) too. Just download the app, set up your account, and get shaking. If you remember to shake every day, you'll earn increasing payouts of BTC for not breaking your streak. If you never miss a day, you have the potential to earn over $500 worth of BTC in a year, subject to BTC's price action, obviously.
19. Earn Bitcoin when you shop
Okay, shaking your phone is pretty easy. But did you know you could double your earning potential in cryptocurrencies? And it's even easier than remembering to shake your phone every day.
Using the Coinmiles app, you earn bitcoins on online and in-person purchases from its partners. These include Nike, AliExpress and Xbox, for instance. It is very similar to getting cashback from your credit card. How does it work? First, you download the Coinmiles application. Then you activate an offer before making a purchase, and pay with your credit card in-app to receive your reward. If you book a hotel for your next trip with Coinmiles, you can get up to 25% back in bitcoins on your purchase.
20. Be a pooper-scooper
This is a service I use and I am willing to pay top dollar for it. There is nothing worse than when that spring melt uncovers what can only be described as a dog-poop-apocalypse in your backyard. I love my dog, but cleaning up after that disaster gets a hard pass from me.
Luckily, companies like Poo Crew are here to take over the icky jobs we just don't want to do. So if you love dogs and don't mind picking up the little brown presents they leave behind, this is the side hustle for you. You get paid by the yard, so the earning potential depends on your availability and how quickly you work. The average pooper-scooper makes about $17 an hour. You can manage your own schedule and work when it's convenient for you.
21. Sell your dirty laundry
You've heard the saying, "don't air your dirty laundry online." Well, that person can zip it. Because if you aren't doing just that, you're missing out on literally the easiest way to make money in the history of ever. Turn the chore everyone hates into one of the weirdest money-making side hustles; selling your dirty laundry online.
There is a massive market out there for unwashed underwear, socks, hosiery, and even old worn-out shoes. And the best place to cash in on this underserved economy is Etsy. Women's underwear can sell for anywhere between $20-$100 a pair. I no longer see piles of dirty laundry on my floor, I only see piles of money. Of course, this is a niche market with unique challenges and risks. So make sure you do your own research before setting up shop.
FAQs about side hustles
How to start a side hustle with no money?

Start by identifying your talents such as writing, graphic design, or social media management (to name a few). Create a portfolio showcasing your work and set up profiles on freelance platforms like Upwork or Fiverr to connect with potential clients. Use free marketing channels like social media, local community boards, and word-of-mouth referrals to promote your services. Network with professionals in your target industry and attend local events or online webinars to expand your connections. By leveraging your expertise and strategically marketing your services, you can kick off a successful side hustle without upfront costs.

If you don't have marketable skills, side-hustle what you do have. Consider renting out spare storage space, an extra bedroom, your car, baby toys, etc. These side hustles are free and easy to get started.
What side hustles pay the most?
In Canada, some of the highest-paying side hustles include specialized skills or professional services. Web development, graphic design, and digital marketing services are in high demand as businesses increasingly rely on an online presence to stay competitive. Ultimately, the earning potential of any side hustle depends on your chosen industry, expertise, and the ability to market your services effectively.
When does a side hustle become a business?
In Canada, any money you make from a side hustle is considered income that must be claimed on your income tax return. However, a side hustle can transition into a bonafide business when it evolves from a casual, supplementary income source into a more structured, primary source of revenue.

If your side hustle becomes a business, you'll need to comply with tax regulations, get applicable permits or licenses, and potentially register for a GST/HST account if your annual revenue exceeds $30,000.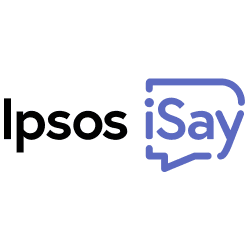 Ipsos iSay
Discover the difference you will make. Ipsos iSay offers exciting and exclusive offers for Canadians who join and participate in surveys. Earn rewards with Ipsos iSay! JOIN NOW!